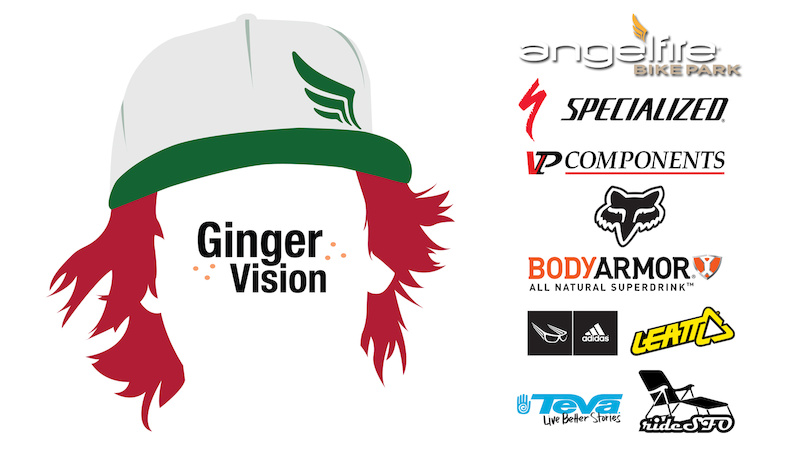 It's another year of fun bike riding and the season is in full swing. This year Dillon Lemarr of Amarillo, Texas and I (Long Nguyen aka Long Nguyen Photography) have teamed up with Angel Fire Bike Park to create a web series called "Ginger Vision".
Ginger Vision is a web series featuring Dillon Lemarr who is a professional downhill athlete riding for Angel Fire Bike Park. We will be creating "Ginger Vision" webisodes throughout the season on all our mountain bike adventures. You can expect to see us in California, New Mexico, Colorado and many more places. We hope everyone has an awesome summer shredding their bikes and following us on our journey.
Our first trip brings us out west for the Sea Otter Classic. Before heading to Sea Otter we made a stop in Santa Cruz where we met up with Slopestyle athletes Jack Fogelquist, Brendan Howey and Carson Storch at the Post Office Jumps. From there we headed up to Monterey. After everything was a wrap, we headed up north to Aptos for the after Sea Otter Post Jam. It was Dillon's first time in California and we made plenty of new friends along the way.
Special Thanks to all the Sponsors for making this possible:
Angel Fire Bike Park
,
VP Pedals
,
Specialized
,
Fox Head
,
Body Armor Drinks
,
Adidas Eyewear
,
Leatt Brace
,
Teva
, &
Ride SFO
.
And additional thanks to
Jenny Invert
for letting us use their music for the intro of the animation.
Ginger Vision Episode #1- Sea Otter Classic
Music in Order:
Artist: Jesse Ruins
Song: Dream Analysis
Artist: Dragonette
Song: Let it Go
Artist: Bikini America
Song: American Mourning
Artist: Air
Song: Alpha Beta Gaga
Artist: The Morning Baptist
Song: Patient Patient
Photos from the Trip
Special Guest:
Jack Fogelquist, Brendan Howey, Carson Storch
Additional Riders:
Kyle Jameson, Ray George, Jeff Herbertson, Ryan Howard, Tyler McCaul, Martin Soderstrom, Connor Gallart, Cam McCaul, Cody Gessel, Guy French, Ryan Nyquist, Kelly McGarry, James Visser, Cob, Mitch Chubey
---
In My Life- Dillon Lemarr
There is nothing more exciting to me than telling a story through images, whether it is a mountain bike race, contest, or hanging out with my friends. In My Life is a long-term photo documentary project to capture the life behind the extreme sports industry. The life that few have seen and some have pondered.
The next Journey starts here with Dillon Lemarr.
Dillon Lemarr is an aspiring Mountain Bike Athlete from Amarillo, Texas. Unfortunately, Amarillo isn't the most ideal place for downhill and most of the Mountain Bike Industry has no idea of who Dillon is. Even with challenges Dillon didn't let that stop him from pursuing his passion. This is the story behind Dillon Lemarr and his connection to Angel Fire Bike Park.