I'm going to be at a loss very soon. World Cup season is done. Rampage is coming, so is the final round of the Enduro World Series, but on their own they aren't going to get me through the long, dark months between now and the re-start of the race season. Both the World Cup downhill and the Enduro World Series start in April, that's about six months to fill, six months without any racing to follow.
Sure, extending the race season would help, a six to eight race series is never going to cover much of the year. With its 20 races, Formula One runs from March to late November, cutting the dreaded off-season down to just three months. But right now, the World Cup and EWS seasons aren't going to change. I'm sure there are very good reasons as to why they sit at their current length and, new president or not, the UCI won't be making any sudden changes just because I want something to watch on a Sunday afternoon in December.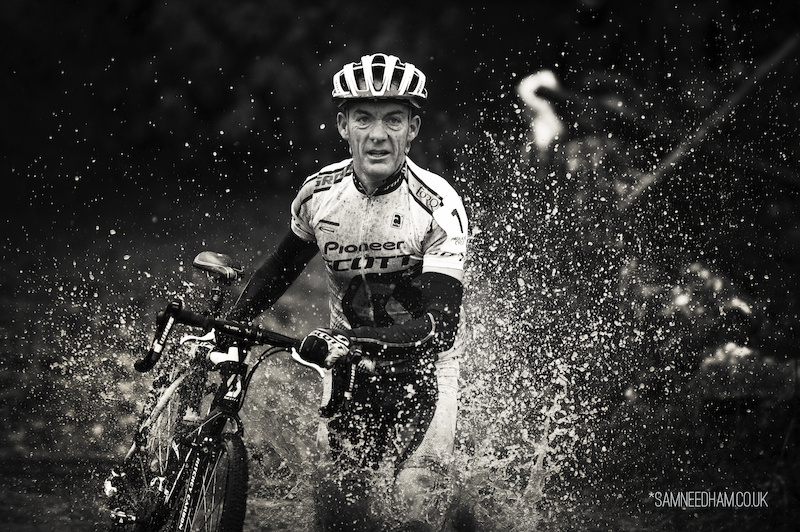 Road cyclists don't have this problem, they have cyclocross. Once the season ends, riders pick up knobblier tyres and take to the mud. Suddenly the rain that keeps them off the tarmac provides countless fields and puddles to run through with your bike on your shoulder as they avoid treacherous obstacles. Like foot-high curbs. As far as I can tell, the main deal with cyclocross is to use an awkward bike to make dull trails less boring and suffer trying to pedal through the worst filth you can imagine. If you're going to ride off-road, why you wouldn't take a mountain bike and ride good trails is lost on me, but who am I to knock people for having fun? If that's your idea of a good time, I'm not one to judge, but it's not going to scratch my winter racing itch.
While cyclocross itself may leave me cold, the blueprint is perfect. A sport that thrives on the shitty winter conditions to put some excitement into the off-season. At a time when racers are preparing themselves for the demands of a gruelling race season, cyclocross races are usually single day events that can be worked into training programmes. There seems to be a lot of beer involved too, which is a definite plus point for any sport.
So what are the practicalities? The mountains are out. As the
Winter X-Games proved more than a decade ago now
, mountain biking on snow is not big or clever. Skis and snowboards are wonderful inventions and you wouldn't take a snowboard to a bike park, would you? 4X is out. This isn't the time or place to debate the demise of 4X, but what is certain is that doing gate starts in the cold, slick mud is no fun at all. Whatever it is needs to be a gravity sport, otherwise we may as well join the big cyclocross party.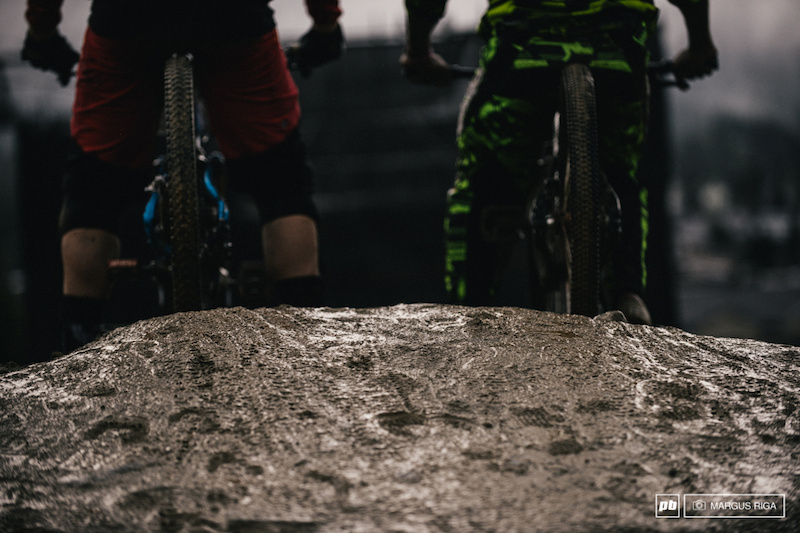 This leaves us with just one possible solution: Grass bank dual slalom. Two start gates at the top of a grass bank, one finish line at the bottom and some flags in between to make a course. A sport that makes the most of the winter weather and combines those two great, universal human passions of head-to-head racing and watching grown-adults sliding on their face in the mud.
What's more, it would be simple, low cost, adaptable to any country and low risk for riders who don't want to get injured in the off-season. Rules could stay simple: Two heats, one for either lane; flag to start the race and first one to cross the line wins; miss a gate and you're DQ'd;. No lycra; No "funny" costumes, we're not single-speeders; and, drinking during racing to be encouraged at all times. Who wouldn't tune in to watch the world's fastest racers half-drunk, drifting flat grass turns and sliding down a muddy slope?