What can we say? This video makes us want a simple bike and a beer... The guys at Transition sum it up best:
"Klunking is making a huge comeback and it's a great way to experience your local trails on a totally new level. Our Klunker is ready to ride right out of the box, without any modifications, and it's just as much fun riding trails as it is cruising around town. Once you start Klunking, you can't stop." - Kevin Menard, Owner - Transition Bikes Owner
Transition Bikes is proud to announce a giant step backwards with their latest bike. The Klunker features absolutely no technology and is in no way optimized. 4130 chromoly, moto handlebar, DH tires and a coaster brake are all the features you need to rip your favorite trails or cruise downtown to grab a beer.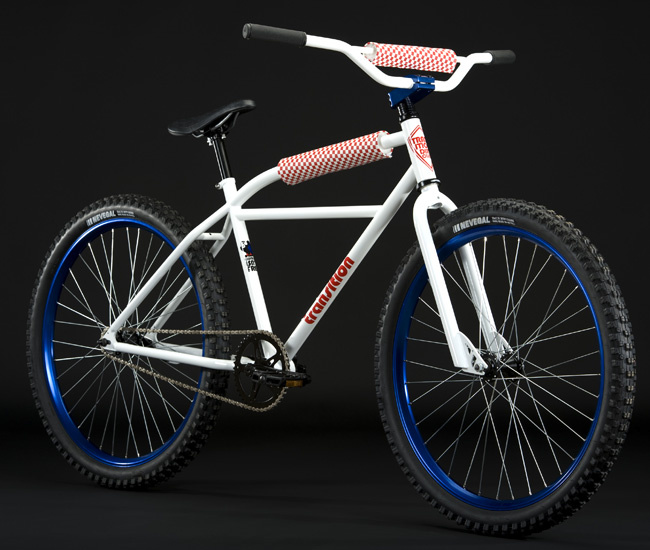 Coming in at 32 lbs for the complete bike, the Klunker is incredibly lightweight for a Klunker. Another thing that is lightweight about the Klunker is the price, $549 for the complete bike. Two color options are available, "Party in the Woods" Matte Black and "Klunking Isn't Free" Eagle White (featuring checkerboard toptube and crossbar pads).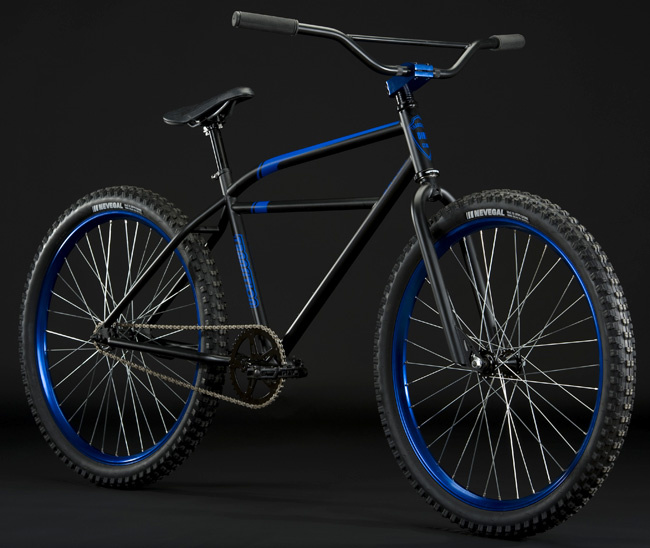 SPECS
:
1 size fits all
Chromoly 3 piece BMX style crankset
Kenda Nevegal 2.35 DH tires
Transition Park n Ride Jump Saddle
Motorcycle Handlebar (800mm wide)
Slack 67 Degree Head Angle
Coaster Brake
PRICE: $549 USD
www.transitionbikes.com