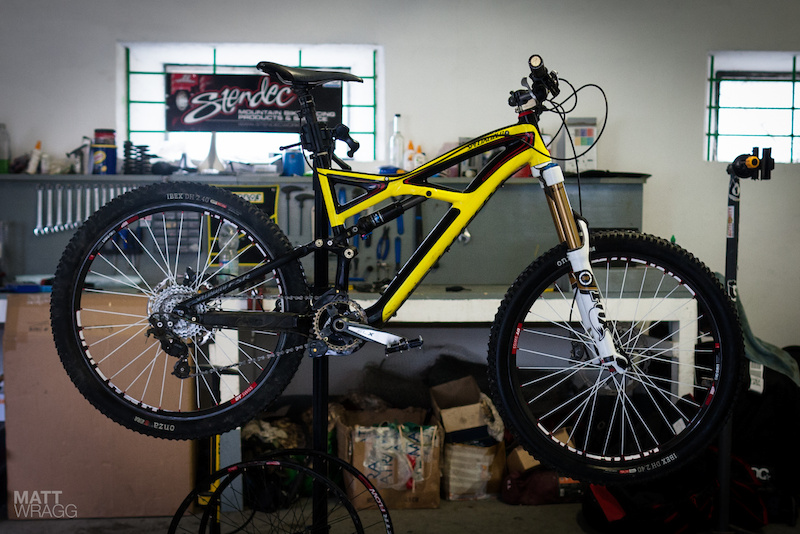 The decline of the DH bike:
Mid-travel begins to rule


Modern 160mm bikes are incredible pieces of engineering. It's now possible to buy one relatively affordable bike that can climb mountains and then tear apart the descents on the way back down. That starts to beg the question, why would you need a more specialized downhill bike? For racing, you need the right bike, of course, or if you're lucky enough to live around serious terrain, then it makes sense. But for the rest of us who just want to have fun, grab laps at a bike park, or shuttle a few descents, then the truth is that if you stick a wide handlebar, short stem and big tyres on one of these
aggressive trail bikes it can be just as much fun (
not as fast, but as much fun
). The difference is that you can take it out for a quick XC loop in the evening, or head out to find wild, natural descents that no shuttle or chairlift will ever reach. As people catch on to just how little you give up on the way down and how much more of the world they open up, then how do you keep justifying an expensive, specialist bike sitting there in your garage?
---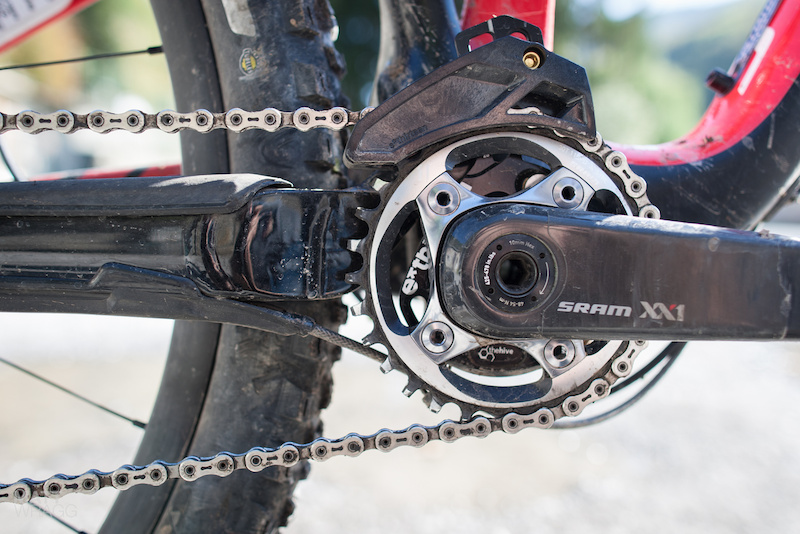 One less shift:
The death of the front mech


I have moral issues with front mechs. I think they are unnecessary complication and weight on a bike and should have died out with purple anodizing. A 32-tooth chainring and 36 -11 cassette is the lowest gearing I believe you should ever need, but I'm a minority voice, a grumpy man with a box full of chainguides and sore knees. It was when talking to a bike designer this year that I discovered a much more profound reason to hate them - they are holding up bike design, especially on big-wheeled bikes. One of the biggest factors in making a bike handle well is chainstay length.The problem is that the
wheel needs to clear the front mech, so the stays have remained long. If you remove the front mech, the possibilities for bike design open up. With the introduction of SRAM's XX1 group this year and its wide-range cassette, even the most timid of riders should have enough gears to stay happy and the front mech can finally meet its well-deserved death.
---
Enduro: Kill the Hype
"Enduro might just become mountain biking's participant sport." Those are the words of Santa Cruz Bikes' owner Rob Roskopp in a recent interview. Today cross-country racing tends to be a test of who can pedal up hills the fastest and downhill racing is who has the balls to stay off the brakes longest coming down the hardest lines. Mountain biking needs a middle ground, a race format that isn't too physically demanding, isn't too technically challenging, but is fun and accessible to riders of all abilities. Enduro could very well be that, but what it needs to grow and reach that potential is patience; it needs to be left to develop and spread. The danger for
enduro is that right now there is a gap between its media profile and the reality on the ground. Progress is good with more national and local races springing up, and the World Series has a lot of people excited. However, people and companies (
us journalists included
) becoming over-enthusiastic because enduro is fashionable right now and then pulling back if they don't see immediate results is a real threat to the future of the discipline. The potential for enduro is very real, but it won't get there overnight.
---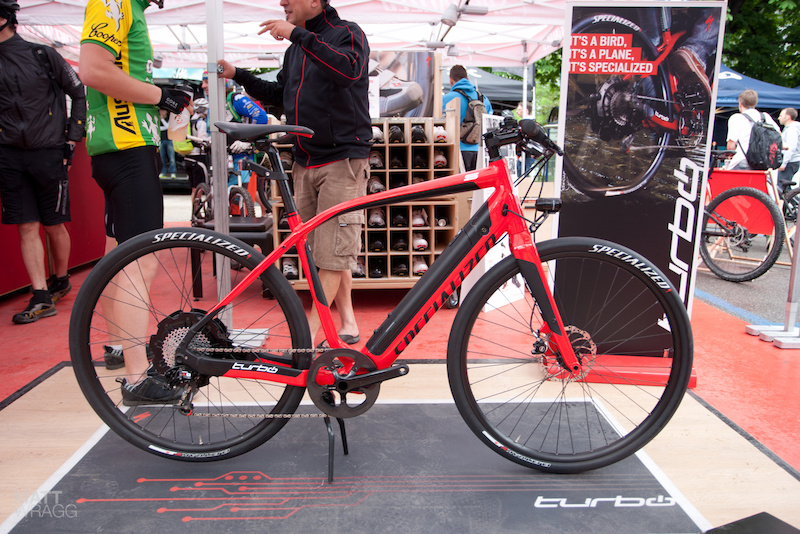 Electric Bikes:
Not quite Enduro, but...


Electric bikes are going to become a big deal, whether you like it or not. Chances are that if you're reading Pinkbike you're somewhere in the top few percentage of cyclists. Anyone who's ever ridden a downhill track, cleared a dirt jump or hopped a railing is somewhere in the upper echelons of cycling ability. While the difference between an average mountain biker and Steve Peat may be huge, the difference between an average mountain biker and a member of the public is equally vast. And that public is much bigger than we are. It's to that market electric bikes appeal, people who don't have
the athletic ability, technical skills or interest to ride seriously, but would like to experience a bit of it. We need to welcome these people. Anything that gets more people interested in cycling, that gets more people out on bikes is good for us. It means a healthier cycling industry and more understanding from the general public for what we do and why we do it, which is what we need if we want more land access in the future. What's more, electric bikes might just be fun too - a wise man sketched out a stunning-looking 96km back country loop for me this week, and it would only be possible on an electric bike.
---