Dear America,

We'd like the word "enduro" back, please. A couple of years ago it was kinda cute watching you call XC pedal-fests enduro races. It was like watching a baby deer take its first hesitant steps, trembling at the knees and struggling like hell, but at least you were trying. But watching you strap on fanny packs, ride short-travel bikes 'round Soquel Demo Forest and assume that, because it wasn't invented by an American, enduro is a new sport, was starting to grate. Sea Otter was the straw that broke the camel's back, though. It was the point when you jumped the proverbial shark and it's time to go our separate ways. Lycra? Really? On this side of the Atlantic that's an instant DQ from any reputable race. It's not "so enduro," it's really f*cking embarrassing and this needs to stop.

There are a few things you ought to understand:
1. Enduro is not "new"
If you search through the archives of the French website, 1001sentiers.fr there are records of rallye races, where the blueprint for the sport was set from as far back as 1989. Around the time you were listening to MC Hammer and wearing ridiculous, baggy trousers, the French were "
enduroing
." In 2003 a very clever man called Fred Glo ran the first ever mountain bike race called an enduro. Half the field showed up on DH bikes. We could go on, but hopefully you get the point.
2. Enduro is a race
Always has been, always will be. Outside a race we like to do what we call "
mountain biking.
" It involves pedalling up hills and riding fast down them. You should try it sometime, it's ace. Apparently some American fella thought of it, but you don't seem to talk about it much any more.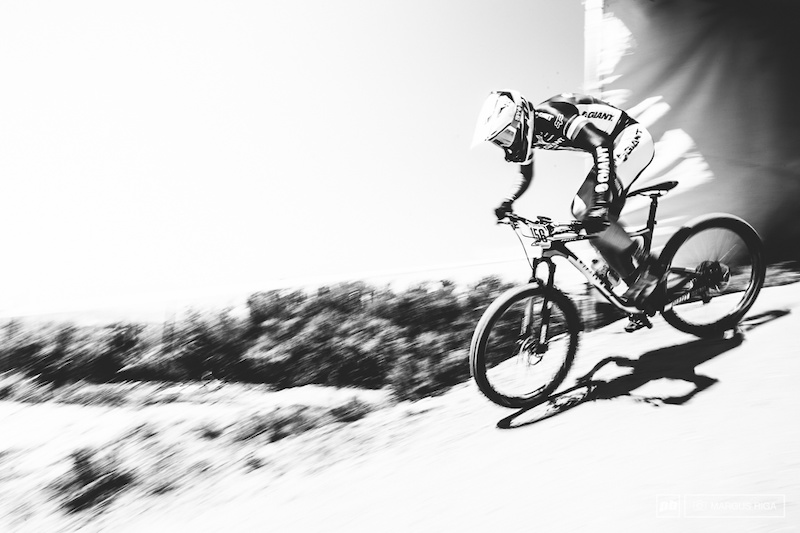 Not enduro (sorry, Josh).
3. "Enduro" helmets are full-face
Val D'Allos, where the first ever enduro race was held, is a 1,000m vertical lift network in the steep, unforgiving Alps. Wearing a full-face helmet to race there isn't a fashion statement, but the only sensible thing to do. This is how enduro was born and what the sport originally spread with. Every European cycling federation who officially recognises enduro says, very clearly, that full-face helmets are mandatory equipment. Open-face helmets have only been part of European enduro racing as something to make the transfers more comfortable when you have a long spell in the saddle. So no, your open-face helmet isn't "
enduro-specific.
" And if you only bought it for riding away from the races, see point 2.
4. Fanny packs?
Why, just why?
5. There really are "enduro-specific" products, and some of them are rather useful
Take a look at Mavic's Crossmax wheelset, it's a great example. The narrower, lighter rear wheel was an idea pushed forwards by Fabien Barel and Jerome Clementz, who don't need to worry about destroying a wheel in a weekend. The latter won the Enduro World Series last year, so it clearly works very well for him, offering real advantages for racing because it is just strong enough and the light weight makes the bike easier to pedal. Out in the real world, if you ride hard, a lighter rear wheel isn't a great idea - you're far better off with something more durable as when you are laying down $1,000 on a wheelset you want it to last. Or, if you don't break stuff, get the lighter front wheel to match and make your bike even lighter. This is an enduro-specific product because it was born out of racing, designed for racing. Just writing the "
e
" word on the side of something isn't the same thing.
6. Open-face helmets and goggles
See points 3 and 4.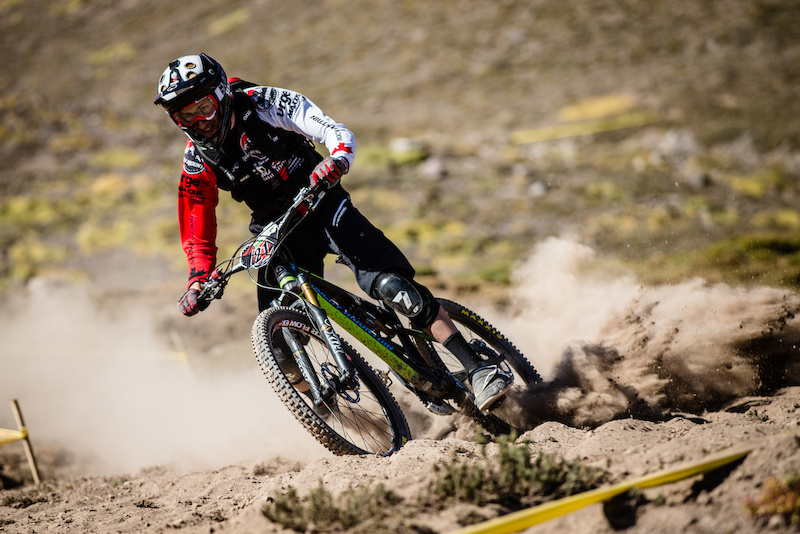 Very enduro.
7. Enduro has done great things for the bikes we ride
One of the best thing about enduro (
aside from the races being really fun
) is that it has pushed manufacturers to create bicycles designed to pedal up the hill and descend aggressively. If you look at the early crop of 160mm trail bikes, for the most part they used similar geometry to 120mm XC-orientated bikes, but with more suspension so they were comfortable (
and, arguably, a bit pointless
). Take the most recent crop of 160mm travel bikes, like the Orbea Rallon, the new Santa Cruz Nomad and the YT Capra as a comparison. They are utter monsters, out-descending most DH bikes from just a few years ago, while still being nice places to spend a few hours in the saddle on. Sure, this isn't all down to enduro, but it's been one of the driving factors. The same goes for the components. SRAM are a great example. They understood enduro well before most other companies and produced great components like the XX1 groupset and the new Pike fork, leaving their competitors to play catch-up.
So, like any adult breakup, let's keep this pleasant and simple. Just round up everything you have with the "
e
" word written on it, put it a cardboard box and pop it in the post. No stress, no nastiness, no unnecessary unpleasantness. It's not you, it's us. We tried, but it just didn't work. Sorry.
Yours regretfully,
Europe
PS: None of this applies to Mark Weir. You can do whatever the f*ck you want as far as we're concerned, because, well... You're you.