mbelles
Member since Mar 27, 2014

Male
Fort Collins , Colorado
Block user
Recent

Apr 22, 2019 at 21:13
Apr 22, 2019

Selling
Apr 22, 2019 at 21:12
Apr 22, 2019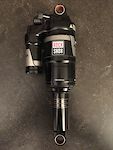 $100 USD
200x57 / 7.25"x2.25" ML (medium rebound, low compression) Came off a Guerilla Gravity Megatrail, low miles. Some slight scuffing on one side of the air canister, purely cosmetic. External rebound and 3-position compression adjustment. Assorted mounting hardware from picture can be included upon request. Great shock, kept it as a backup but realizing I'll probably never use it.

Selling
Nov 25, 2017 at 19:07
Nov 25, 2017

Selling
Nov 25, 2017 at 18:46
Nov 25, 2017

Jul 10, 2017 at 14:38
Jul 10, 2017

Selling
Jul 10, 2017 at 14:34
Jul 10, 2017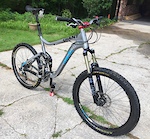 $800 USD
Sadly I'm moving and have to part with my beloved Giant Reign One. I bought this bike from a friend almost two years ago and have absolutely fallen in love with it. This 26" all-mountain beast has 6" of travel, and is perfect for everything from local cross-country riding to big air at the downhill parks. The Good: I've spent tons of money upgrading this bike, some of the following include: - dropper seat post with two positions - Conversion to 2x10 - SRAM XX front brake - Upgraded 5" rotors - Cane Creek headset - New suspension bearings and bushings in 2016 - New chain last season - BRAND NEW rear wheel. (June 2017) Forte 26" with lifetime warranty from Performance Bike - Clutched rear derailleur The Bad: - Plenty of dings, scratches (nothing structural) - Wear on ends of crank arms (normal) - Dents in downtube above crank (been looked at, nothing to worry about) - Grips worn out - I need to keep my pedals (will include for $30 extra)

Jun 26, 2017 at 19:21
Jun 26, 2017

Selling
Jun 26, 2017 at 19:20
Jun 26, 2017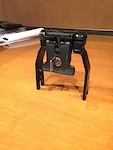 $30 USD
Lightly used Locks with a cable and padlock Extra key included Accommodates 15mm thru-axles Goes for $65 new Buyer pays shipping. Local pickup in Atlanta, GA.

Mar 15, 2017 at 13:18
Mar 15, 2017

Selling
Mar 15, 2017 at 13:14
Mar 15, 2017
$165 USD
For sale is this like new Carbon fork with aluminum steerer. The steerer is 8.25", with a star nut already set in the steerer. The fork comes with a 15mm QR thru-axle. Please message with any questions!
Load more...