Rampage 2014 is closing in as the days tick by. This year a new site, a blank canvas has been given to riders to create a new masterpiece. It's on the other side of the start ridge from the old site that was used for the past 3 Red Bull Rampage events. To say a fresh start was needed is an understatement, last years event looked like a goat tracked mountain with lines crossing, it was hard to find a unique line.
The big ticket wooden features got the most press and Youtube hits. But that's not the true meaning of the origins of Rampage. We want raw dirt lines to be chiselled out the Utah rock with pick axes, the red dirt dug with shovels then packed for lips and landings by riders and dig crews. Take something raw and create a unique line way down the face of a insanely steep mountain filled with ridges and gullies that will eat you up if you didn't do it right. All done by hand by the same rider who will attempt to become the next Red Bull champion. Lets keep it raw with NO wood people post on the internet, let the riders do it all with zero help but maybe some bro's. Sorry but that's just not possible at this new site, the top is steep and scary. Get past that and down several ridge lines of your choice and into a chasm to a dead end run out is all you'll get.
The bottom isn't what the old site allowed and is flatter with a section you'll need to pedal. Pedal at Rampage no way! this is a gravity event right. That's why Red Bull built some wooden features - 3 of them, to tie the top to the bottom and help with the flow of the runs. Trust me the scary shit starts right after the rider leaves the start gate. The lines to get you down and through the first rock bands is where the gnar is, stupid steep and dangerous with zero room for error. If you survive that and the following 30 ft drops and reach a wooden feature you'll be one of the lucky ones. The wood will help some riders finish off their runs and add to the way into the finish coral. So what if Rampage has "Got Wood", get over it and enjoy what each rider tries to do with a blank canvas.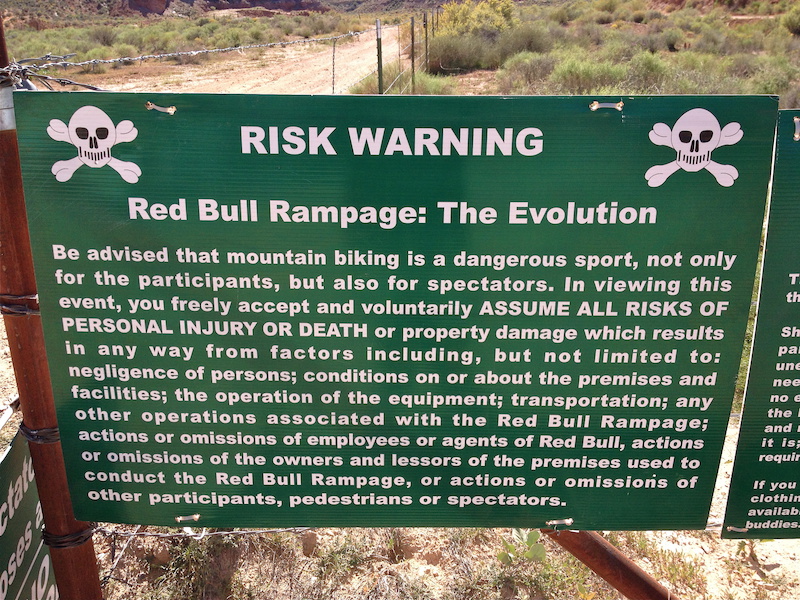 I contacted some riders with this question before I was unsure of the possibility of no wood this year:
Can you give me an idea about how you feel and what a blank canvas at this years Rampage means to you? With a new venue to build fresh lines and "possibly" no wooden features we maybe getting back to the roots of Rampage, fresh, big mountain lines? This is what the riders had to say:
| | |
| --- | --- |
| | The new venue was necessary. I couldn't believe how there were even any new lines last year because that zone is too tracked out. Rampage started as a completely raw site built from scratch and this year is exactly that. I vote for no more wood and leave the zone for the riders to build 100 percent of their own line. That said, if they do build something awesome, it's kind of sand bagging yourself if you don't take advantage of it. - Cam Zink |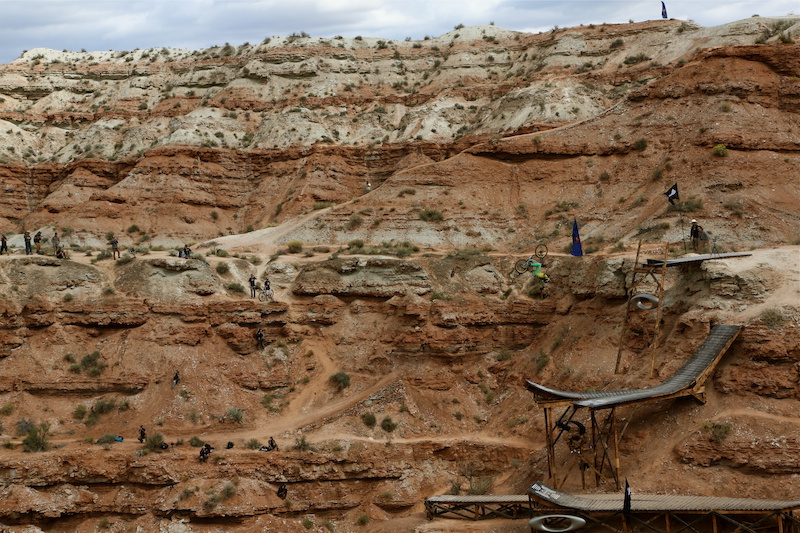 | | |
| --- | --- |
| | I'm stoked for another rampage, it's exciting to see it at a new venue . It's going to be a different mindset coming into the event, with no existing lines riders can ride any part of the mountain with no reference to how lines have been scored in the past, there will be a lot of digging and testing new features going on! It's gonna be rad! - Kelly McGarry |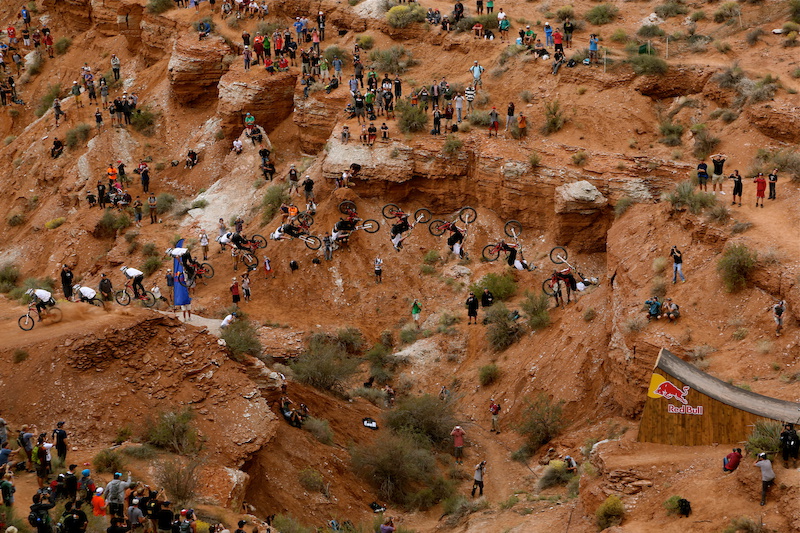 | | |
| --- | --- |
| | It will never go back to the roots! Rampage, it's a TV show now so it will never be the same! This is my year, that's all I can say! - Andreu Lacondeguy |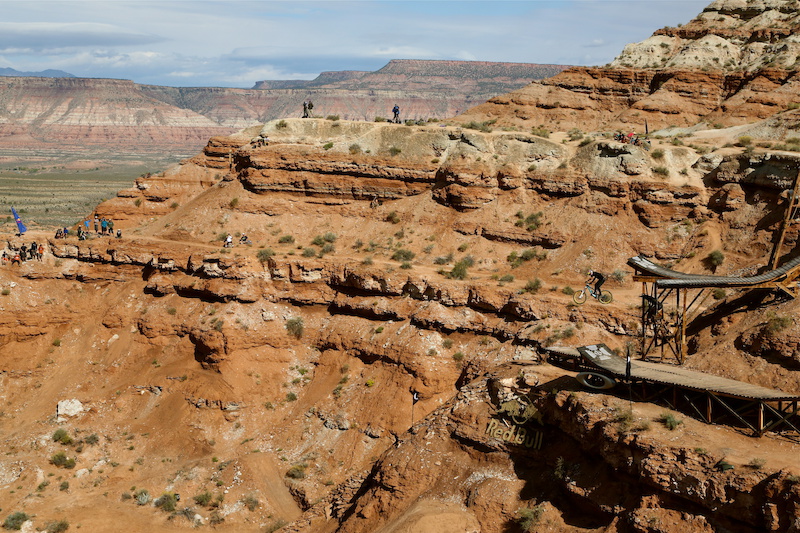 | | |
| --- | --- |
| | We all know that there is no way that they will give us a complete blank canvas at the new site, which is a bit of a bummer. But, having a new site with no pre-existing lines gets everyone excited. Those who have the eye for seeing lines out of nothing are going to really excel here, and that's getting back to the roots. - Graham (Aggy) Agassiz |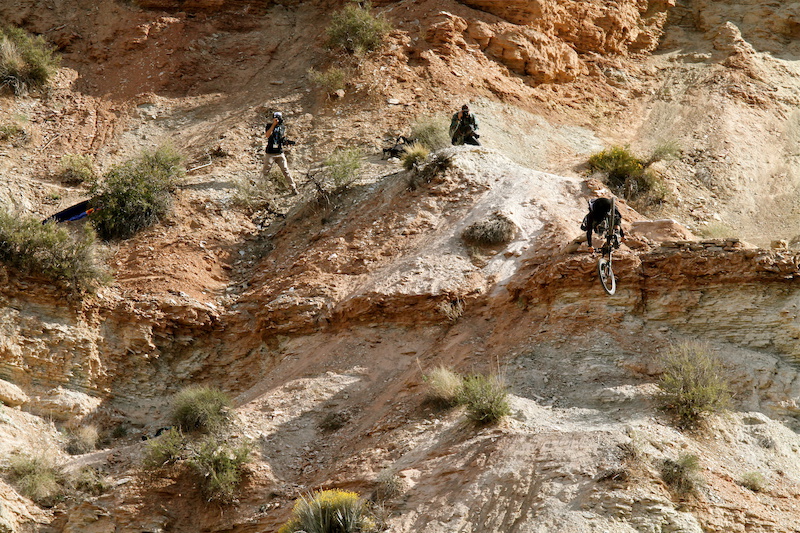 | | |
| --- | --- |
| | I feel it will be the same, everyone is going to war and a new venue is not gonna change the game, the North American riders will come with a big crew to shape their lines and we are gonna be just a few per team. But what I like with this game is to have the opportunity to do my thing and do what I like the most, ride my bike in the desert - Pierre Ferry |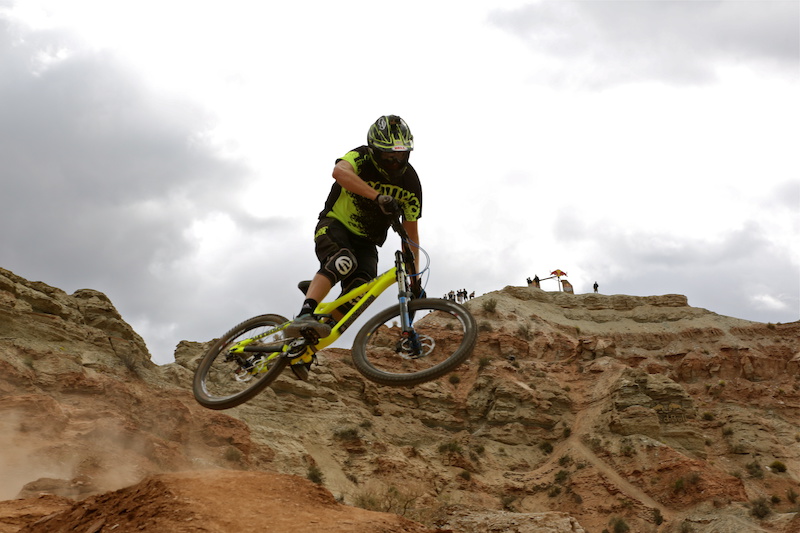 | | |
| --- | --- |
| | Yeah I'm stoked for sure. Blank canvas I think will put everyone on a similar level. There are guys who have ridden the now old venue year after year and know what to expect. But with the venue change the rookies and the vets of rampage will all be starting from scratch. - KC Deane, Pro skier |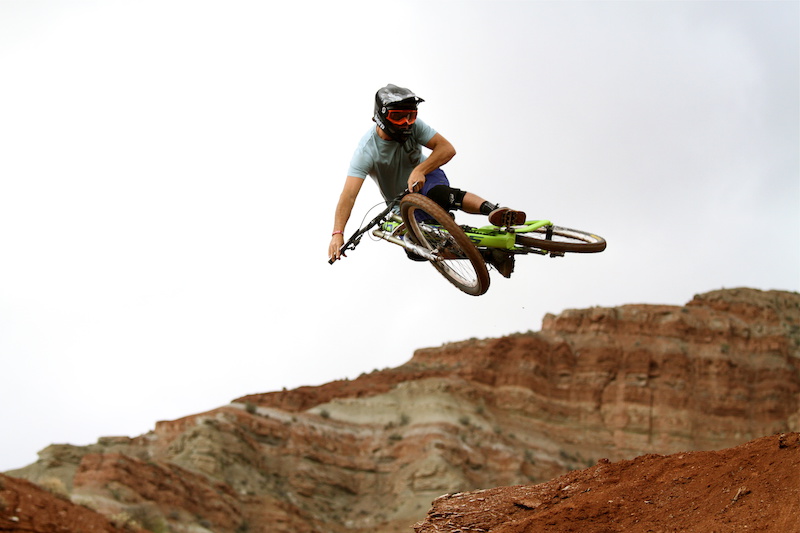 | | |
| --- | --- |
| | Well yes I am very stoked that they changed the course . New opportunities and sick lines to do . I can't wait to see the new venue. The wood parts aren't bad at all but I've already seen too much . This time it's gonna be a real Rampage. - Thomas Genon |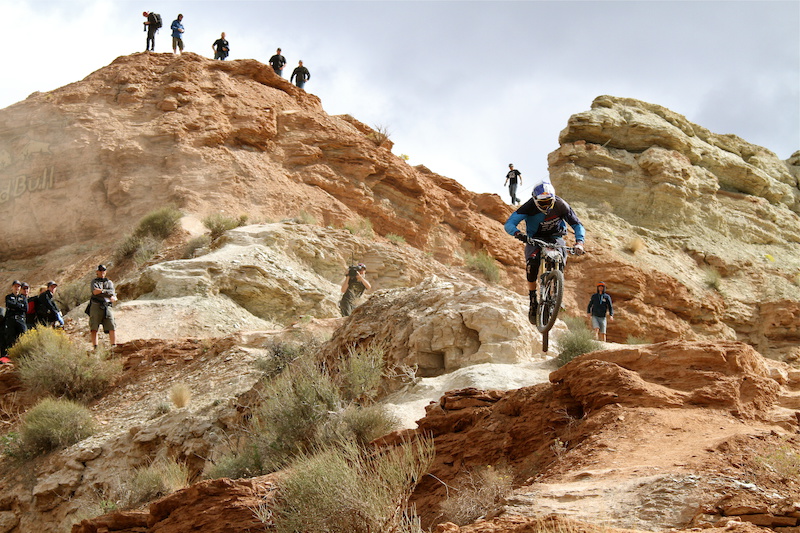 | | |
| --- | --- |
| | I'm really excited for a fresh zone. Making riders pick and create their entire runs is the best thing Rampage could do. I feel like this fresh slate will be a huge equalizer and at the same time a huge separator. I'm psyched. - Geoff (Gully) Gulevich |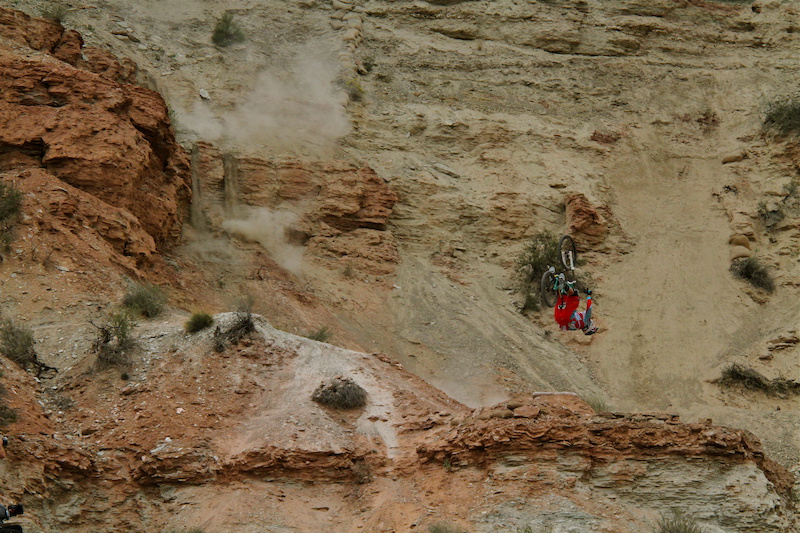 | | |
| --- | --- |
| | Starting on a new canvas means a lot to me, at the old site almost all the mountain was covered in old lines. It would have been very difficult to make a safe line down the mountain due to the lack of space to build. Starting on a fresh zone almost gives everyone a fair chance at building a line, and for me that means a lot. I don't consider myself a big mountain rider so any advantages I can get, ill take. I don't have any expectations moving into the last Diamond event of the year but I will work my hardest to deliver a line and a run that will impress myself. - Brett Rheeder |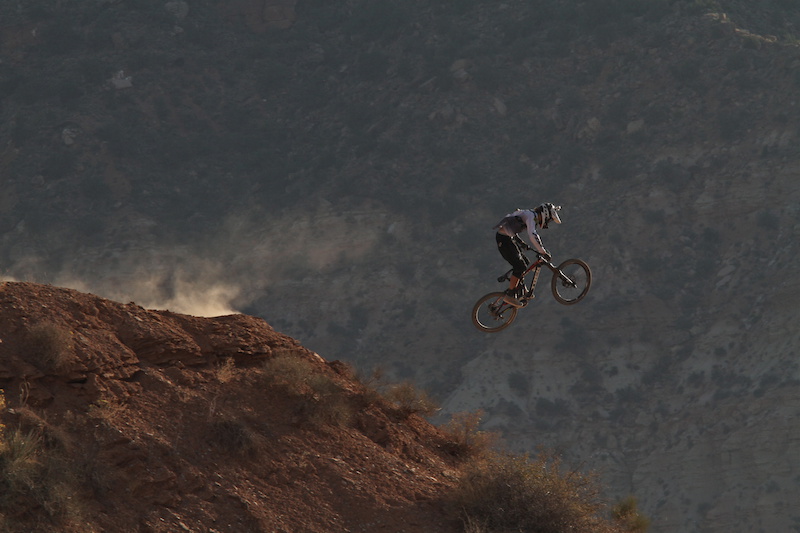 | | |
| --- | --- |
| | I am stoked to ride the new site this year. I looked at it last year, but don't really remember much of it. I hope its steep, no wind and full of lines. I just wanna do full runs this year and have a good time. - Mads (Makken) Haugen |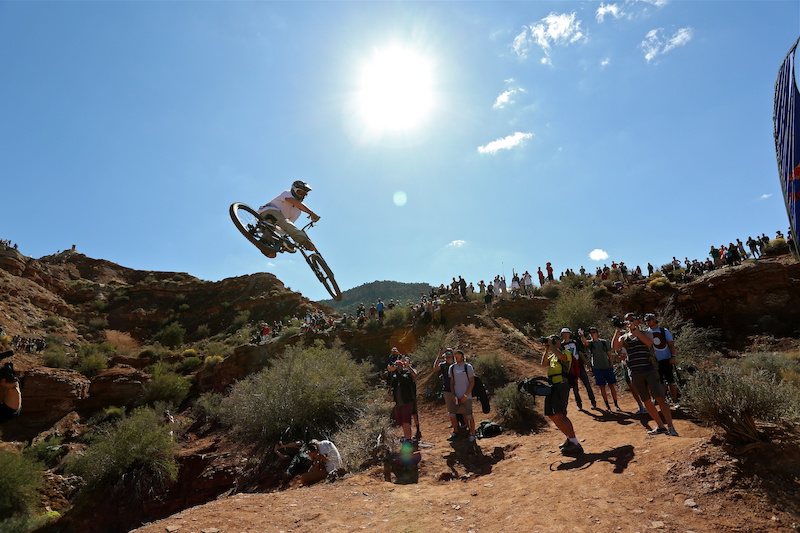 | | |
| --- | --- |
| | There's gonna be wood features I'm sure, they can't resist. I think it's a great fresh start. You're going to need to have a sold build crew sense 100% of your line is new. And the wind is a lot better on that side so that will help out huge for the riders. Can't wait to ride the venue. - Logan Binggeli (Injured now and could possibly ride) |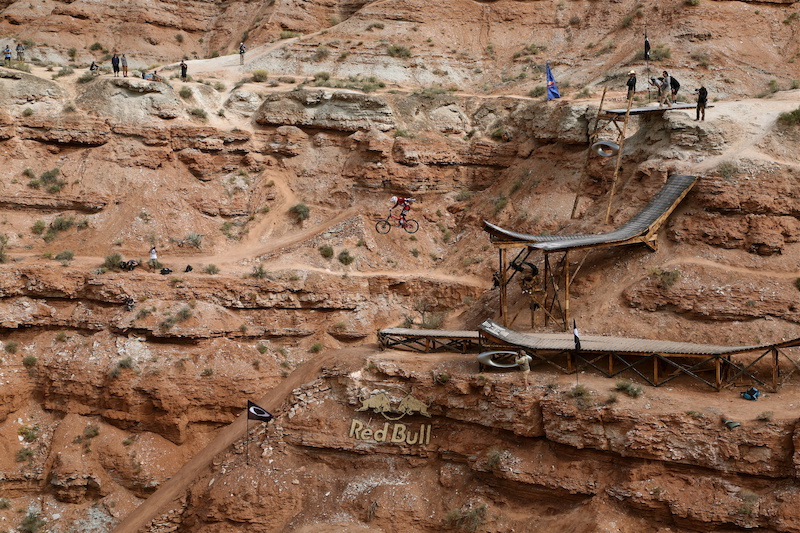 | | |
| --- | --- |
| | The Red Bull Rampage was always an event that let the athletes use the terrain as their canvas, to interpret it any way or form. That in itself is why this event is and always will be the sickest form of big mountain riding. All the different athletes coming in and using the terrain in different ways is pretty dang rad if ya ask me. - Darren Berrecloth (shoulder injury - possibly out) |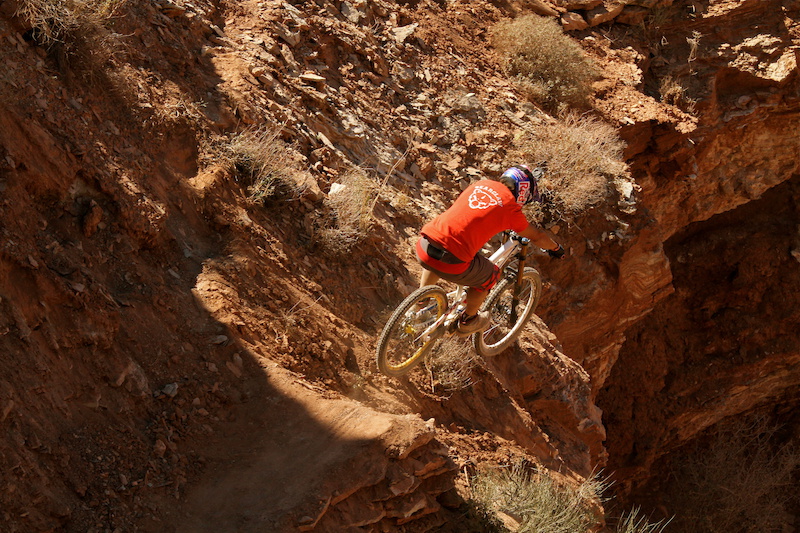 | | |
| --- | --- |
| | I'm happy there's a new venue. I like the fact that there's no wooden features this year and the idea of a fresh start. I'm looking forward to look for a complete new line and try to find something fast and big mixed with a few sweet jumps and some flow. Can't wait to see what all the guys come up with and to hang out and ride with my friends in the desert. - Nico Vink |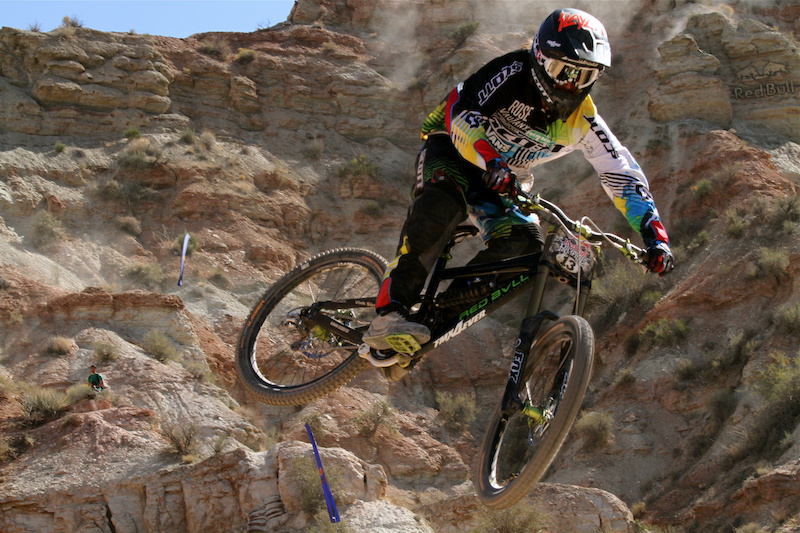 | | |
| --- | --- |
| | I'm absolutely stoked over the new course, it means a lot for the riders and for the sport and you can be sure the riding that comes this year will push the sport even further. It's a very unique set of circumstances that should lead to shredding of epic proportions and I'm just as excited to compete as I am to watch it. We've got some of the most insane talent from the slope style scene showing up with some of the riders from the very first Rampage, so we have two diverse skill sets that'll play out completely differently on a blank canvas. Also this is the first time we've had a raw course combined with today's talent, and I think it's going to be very interesting to watch old school freeride attempt to mesh with the new meaning of "freeride" as taglined by the FMB with their slope style roster of events. I'm an old school hucker at heart and love the idea of no wood and getting back to our roots, which is simply a bike and a damn good mountain to play on. The zone provided this year has the potential to be one of the best zones yet to reveal the true spirit of Rampage, or at least the true spirit of big mountain. Just guys sending huge lines that have their own individual style, not being forced to ride existing trails that don't suit their style. The ability to build a completely new and raw line top to bottom that fits you perfectly is something I'm really looking forward too, and something I've yet to experience as a Rampage competitor - Wil White |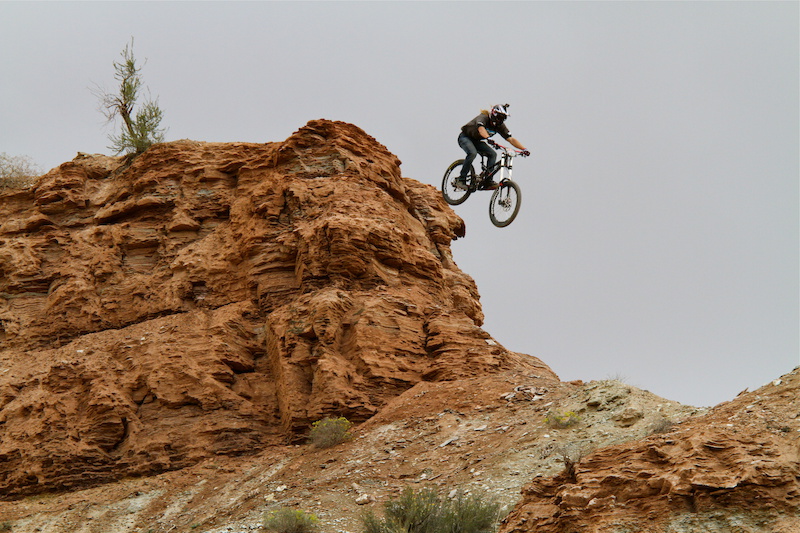 So build it and they will come? I spent a day as a digger at Rampage this year and got an understanding of what it takes to create the lines these riders will try to ride. This is a unique event, the best one of the year, so wait and watch what these riders along with others create from a "Blank Canvas" I'm stoked and frightened to shoot this again, bring on Red Bull Rampage!
Words and all photos by Malcolm Mclaws.