meafroninja
Member since Jan 6, 2012

Male / 23
Martinez , California
Block user
Recent
Apr 22, 2020 at 11:45
Apr 22, 2020
Selling
Apr 7, 2020 at 19:25
Apr 7, 2020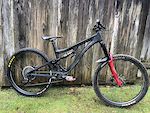 $1600 USD
Hi There, I have a firebird 27.5 frame for sale with a float x2 shock. The frame originally came as the black and blue version but I used acetone to remove the logos for a nice stealth look. The frame is in excellent condition with no real scratches or blemishes to speak of. The shock was just fully rebuilt by full flow suspension in auburn CA and has one ride on it. Bearings are in good shape and the bike is ready to roll. I will also consider selling it with the fork for an extra $500. Thanks, - Brian
Mar 17, 2020 at 0:06
Mar 17, 2020
Selling
Mar 16, 2020 at 19:38
Mar 16, 2020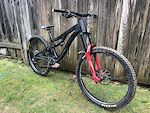 $3300 USD
Hi there I have a large pivot firebird 27.5 for sale. Call it a free ride bike, enduro bike, or whatever bottom line is this thing rips and 27.5 is not dead. This bike pedals incredibly well for a 170mm bike and on the downs its nearly as capable as the Phoenix, Pivot's downhill bike and shares a similar suspension layout. This is the frame frame with blue logos but I used acetone to remove the logos for a nice stealth look. I just had the shock completely rebuilt by full flow suspension in auburn and the fork was just serviced as well. The Zipp 3zero Moto carbon wheels are only a few months old and the entire bike is great condition. The specs are below. Frame - 2018 Pivot Firebird Lage Shock - Fox float x2 with climb switch Fork - Rockshox Lyrik RC2 180mm Brakes - SRAM Code RSC 200mm front 180mm rear Wheels - Zipp 3zero Moto carbon wheels. read the reviews, these wheels are incredible. Tons of traction and settles down the bike. https://www.pinkbike.com/news/review-zipp-3zero-moto-wheels.html Cranks - Sram Gx Shifter/Der - Sram GX Cassette - Sram X01 Tires - Maxxis Assegai Double Down Front, New Maxxis DHRII double down rear Bars - Truvativ Descendant DH 770mm one off black on black color way Stem - Truvativ Descendant 40mm one off black on black color way
Selling
Feb 16, 2020 at 22:23
Feb 16, 2020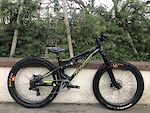 $1600 USD
I have a pivot M4x for sale. This is an awesome slalom bike that can also serve duty as a dirt jumper, trail bike and or jib machine. Anyway you slice it it's got small wheels and it likes to have fun. I love this bike but don't ride it enough to justify keeping it around. It's got a sweet build and hopefully it goes to a good home. Frame - Pivot M4x long Shock - Rockshox Monarch Fork - Rockshox Pike DJ Brakes - Sram G2 RSC Wheels - Novatec Factor Carbon Shifter - Sram X0 7 speed Derallieur/Cassette - Sram GX 7 speed Cranks - Truvative Descendant 165mm Unfortunately the frame suffered some scratches on the top tube from some rubbing during transport but other than that the bike is near perfect with very little use. It is in great mechanical condition and ready to ride.
Selling
Feb 16, 2020 at 22:22
Feb 16, 2020
Selling
Dec 25, 2019 at 18:57
Dec 25, 2019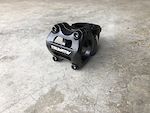 $30 USD
Brand new. for 1.5 inch steer tubes.
Selling
Dec 25, 2019 at 18:48
Dec 25, 2019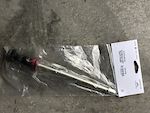 $30 USD
Debonair air spring upgrade to make your 2014 and up pike/lyrik feel dank as hell. check https://trailhead.rockshox.com/en/ to ensure its comparable with your fork.
Selling
Dec 25, 2019 at 18:39
Dec 25, 2019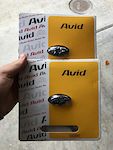 $20 USD
some old school avid 160mm rotors. 20 each.
Selling
Dec 25, 2019 at 18:34
Dec 25, 2019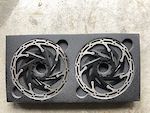 $40 USD
Super gucci 160mm sram centerline XR rotors for maximum cooling and steez. 40 each.
Load more...