meafroninja
Member since Jan 6, 2012

Male / 26
Auburn , California
Block user
Recent
Selling
Sep 14, 2023 at 17:55
Sep 14, 2023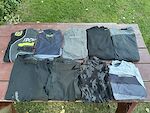 $180 USD
Troy Lee Designs MTB gear for sale in excellent condition. 6 jerseys 2 shorts and 1 pant. Bottoms are size 32 and tops are Medium. Like new condition unless otherwise specified. Here's what I have. 2x skyline air short sleeve jersey (more worn then others) 1x skyline short sleeve jersey 2x skyline long sleeve jersey 1x sprint jersey 2x sprint ultra short 1x resist pant waterproof The bottoms retail for $140 a piece and the tops retail for about $65 a piece. $180 buy all for everything. Won't sell individually.
Selling
Sep 14, 2023 at 17:50
Sep 14, 2023
Selling
Sep 13, 2023 at 19:52
Sep 13, 2023
$90 USD
Eagle Axs Controller for 12 speed Eagle axs derailleur. Brand new battery, comes without clamp.
Selling
Aug 21, 2023 at 19:20
Aug 21, 2023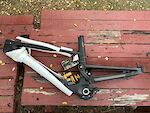 $1750 USD
XL forbidden dreadnought with shock. Brand new front triangle and lightly used rear. Can still register for warranty. Can ship if buyer pays shipping and fees.
Selling
Aug 2, 2023 at 16:24
Aug 2, 2023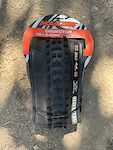 $60 USD
Dissector Double Down Maxx Grip 3C buyer pays shipping and transaction fees.
Selling
Aug 2, 2023 at 16:14
Aug 2, 2023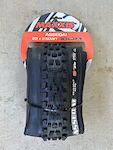 $65 USD
Assegai DH Maxx Grip. Brand new, have a few of these. Discount if you want more then one, buyer pays shipping and PayPal fees.
Selling
Aug 2, 2023 at 15:48
Aug 2, 2023
Selling
Jul 28, 2023 at 12:14
Jul 28, 2023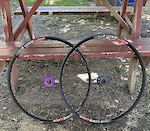 $400 USD
Hand built DT Swiss wheel set built to a project 321 hub rear, and a Zipp hub up front. Wheel set was ridden maybe five times. In perfect shape, no rim dents and running true. Equipped with a microspline driver but will also include an XD driver. buyer pays shipping
Selling
Jul 17, 2023 at 16:07
Jul 17, 2023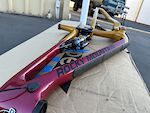 $1750 USD
Rocky Mountain instinct frame with factory float X shock and headset. In excellent shape, with just a few light cosmetic blemishes to show for its half seasons worth of use.
Selling
Jul 13, 2023 at 19:12
Jul 13, 2023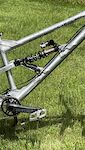 $3000 USD
Geometron G1 frame with the EXT Storia Lok v3 specifically designed for this bike. This frame has the extra love kit in grey as well as the the following mutators to help give you a plethora of adjustment options. Chain Stay Mutator: 41/47 Seat Stay Mutator : 6.5/10/12/15 This is an incredible bike and the build quality is insane. It was ridden five times then I crashed and got a concussion. I've had a bad history with head hits and this forces me to take some time of bikes. It's in like new condition. This ad is for the frame only.
Load more...