After being one of India's youngest National Supercross champion, Harith Noah has now taken onto Downhill racing. Racing on the European circuit and cracking into the top 15 in Elite level, Harith is getting ready to chase the international podiums for India.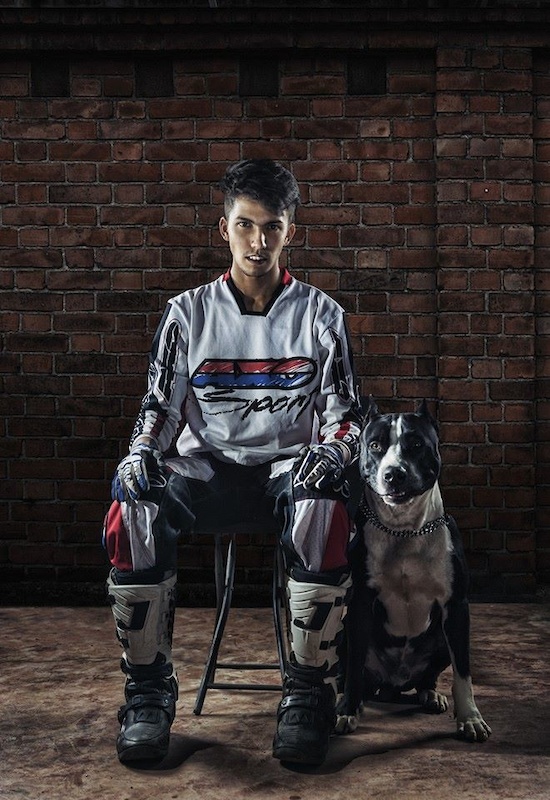 Harith Noah and Kush \\
Photo
: Visual Entity.
Age
: 23
Current
Location: Cologne
Current Bike
: Yt Tues CF Pro
Shuttle van
: Dacia Dokker
Current Sponsors
:
Psynyde Bicycles & Components
,
Kalam Boxers
.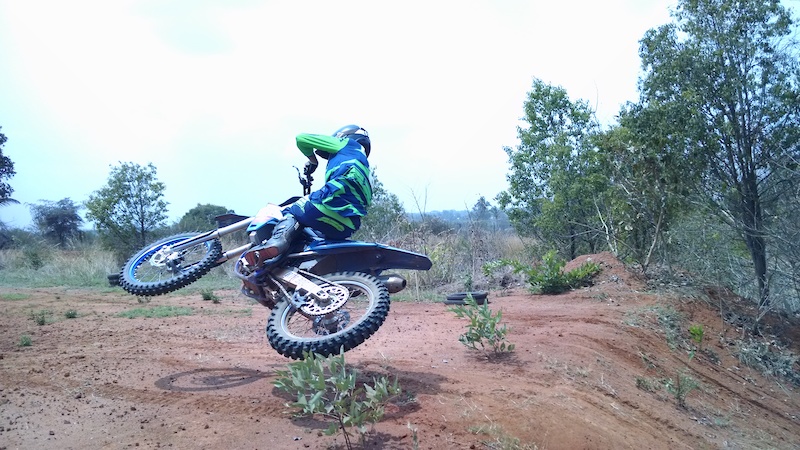 Scrubba dabba! Harith stayin low on his home track in Kerala.
Q

: When did you get into MX and how was your journey towards becoming India's top MX racer?
Harith
: I grew up in India. End of 2009 there was a local race held on the paddy fields in front of my house. I had just gotten a normal bike for my birthday. Didn't really know how to ride it properly though. After seeing them practice the week before the race it encouraged me to ride on dirt. I ended up riding the track the same day, and ended up racing the race on the weekend, in the beginners class. I practiced starts the night before the race on a small ground with my dad holding the torch. Since google told me that starts are the key elements for a good mx race. Ended up becoming dead last that weekend. This is how it started, after that I just wanted to get better and ride bikes in dirt and hit big jumps.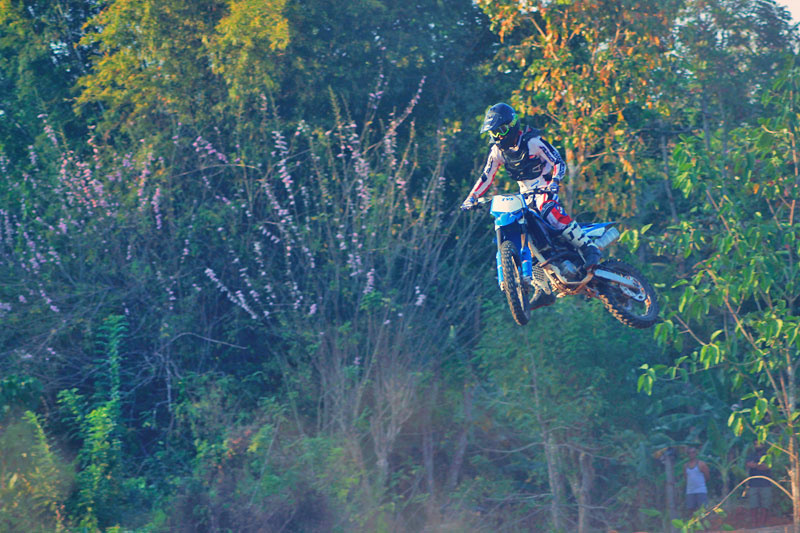 After a podium packed career on the Indian Supercross circuit, Harith Noah has taken to Downhill Mountain biking to get his speed fix. \\ Photo: Visual Entity.
Q: What titles have you won through your MX career in India?
Harith
: 2011 Indian National MRF Supercross Champion (Privateer Class)
2012 Indian National MRF Supercross Champion (Class 2)
2014 Indian National MRF Supercross Champion (Pro Class)
2012+2014 Pune Invitational Supercross Series Champion (Pro Class)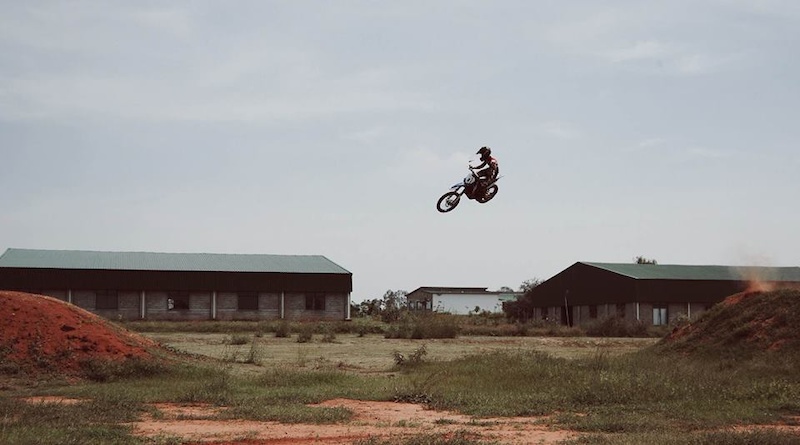 Big air is no problem for Harith. His 450 weapon has gotten him used to sending of booters.
Q

: How did you take onto elite level downhill racing? Was the transition easy, as you have a strong moto base?
Harith
: I decided to move to Germany to continue my MX carrier but fell short of the $. So I decided the closest sport to MX is downhill. At the beginning it wasn't that easy, I overestimated my skills on the bike. I still remember the first ride on my new Tues I wanted to scrub a table and mid air forgot that it doesn't have a throttle on the right side to get the back end back, ended up braking the carbon frame on my first ride. Things have been getting better though since then, even though my pedals look really beaten up. So all in all it wasn't the easiest transition but it is working I guess! Corners and big jumps would be my strong points I think.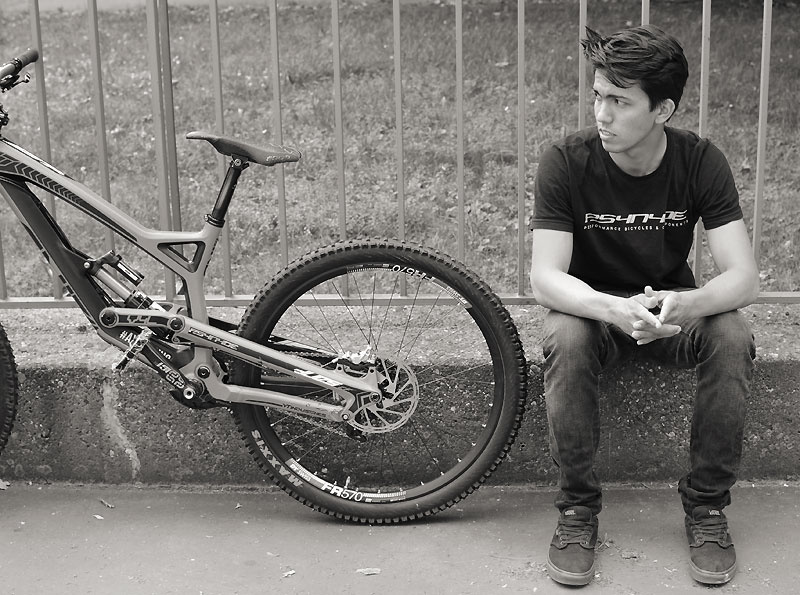 Q

: What does your average day consist of?
Harith
: Study, work, exercise. Ride Friday to Sunday!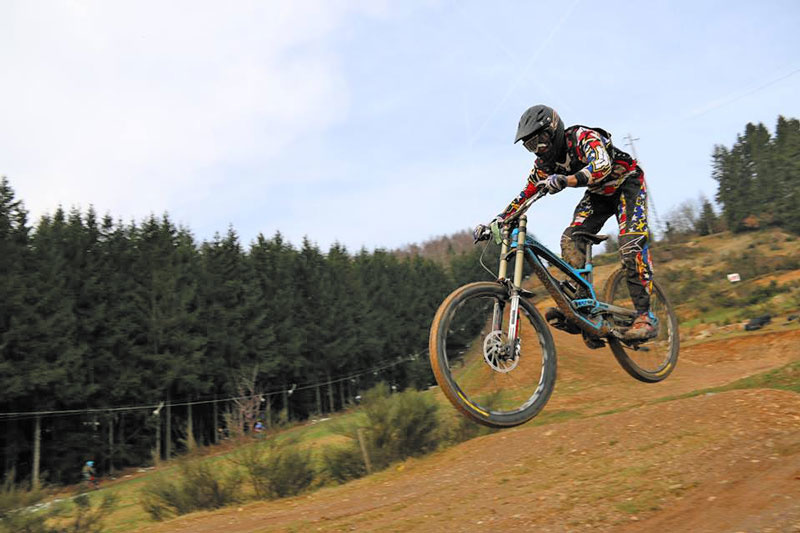 With his MX speeds on the track, Harith has been surprising many Elites of the sport.
Q

: How are you training to be a stronger DH racer?
Harith
: I work on a cycle hope that helps. I train at a gym I work at. Train by my self at home (bodyweight). But I think the most important training is riding. So for winter (pre season prep for 2017) I definitely need to get an enduro bike.
An unheard name on the DH circuit before, Harith is set to spice up the timing charts in the coming seasons.
Q

: Which Downhill races have you raced this season?
Harith
: Racing the IXS German Downhill Cup; rd1 45th, rd2 36th and rd3 31st. DH1 Belgium rd2 14th, IXS European Downhill cup rd3 42nd and NRW Gravity Cup; rd2 4th, rd3 3rd and rd4 5th.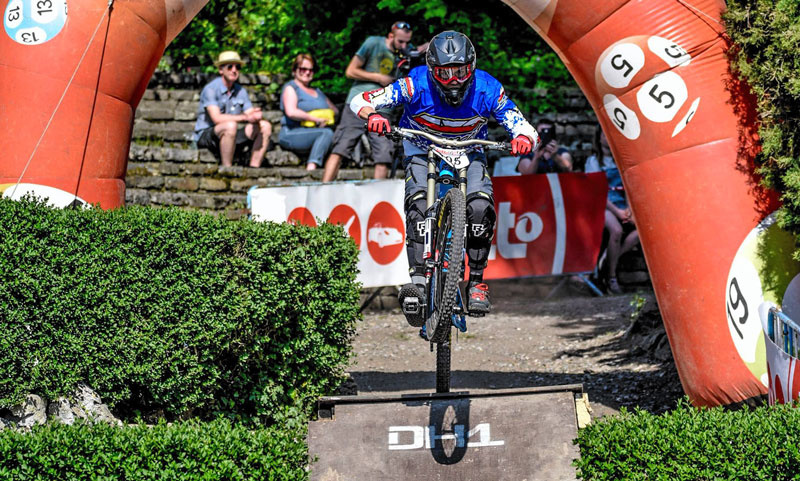 His first DH race. Landing a 14th in Elite Men during the Belgian Nationals.
Q

: What are you goals in downhill racing?
Harith
: For 2017 - IXS German Cup Top 15,
IXS Europe Cup Top 30,
DH1 BelgiumPpodium,
These are already hard enough. Maybe some day to ride a world cup race (qualify) will be cool.
Throttle or no throttle, more jumps the better says Harith.
Q

: What would you say to the up and coming downhill racers of India chasing faster timings?
Harith
: Basics are important, they need to be down. Analyze sections, there are always different lines. And finally let your brake open!
Braapin all day to crankin downhills! Harith from India is a speed hungry ripper.
Q

: What's looping on your car stereo?
Harith
: I have no stereo in my car!
Q

: If you weren't into Motocross or Downhill racing, what would you be doing?
Harith
: I don't know. I love dirty wheels!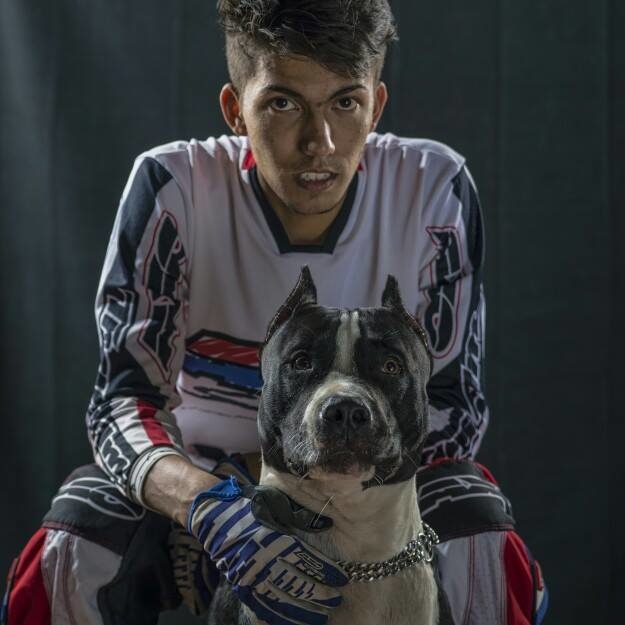 Q

: Any shout outs
?
Harith
: To everyone whose helped me through my MX career in India and my family and budds for supporting me. And also my dog Kush!
*
Video by
Visual Entity
\\ Photos:
Visual Entity
and
Otto Fokus Pictures
.