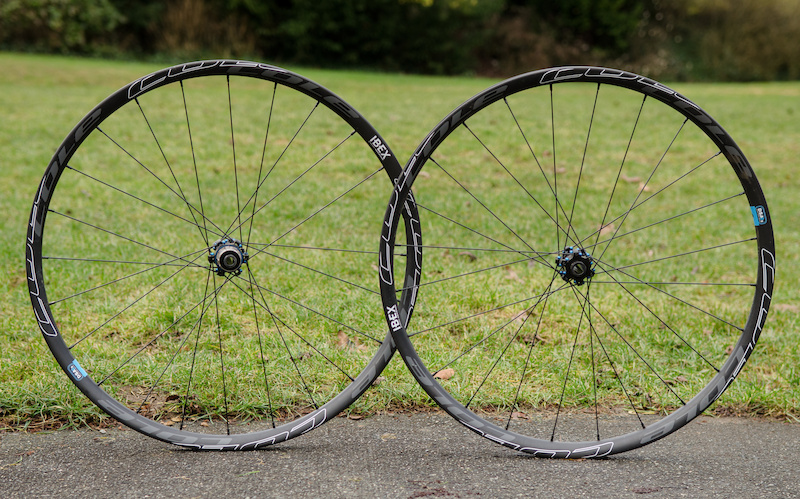 Cole IBEX Wheels



Cole Wheels has been in business for over a decade, offering a full line of products for every style of riding from road to downhill. Their 24 spoke, carbon rimmed Ibex wheelset is available for all three wheel sizes, and according to the company can be used for all-mountain riding or enduro racing. An external rim width of 25mm and an internal width of 23.5mm is fitting for the wheelset's intentions, providing enough room to run wider tires. Our pair of 27.5" wheels, set up with a 15mm front and 12x142 rear thru axle, weighed in at 1630 grams, and retails for $1990 USD.



• Carbon fiber rims
• Intended use: trail / all-mountain / enduro
• Sizes: 26", 27.5" (tested), 29"
• 23.5mm inner rim diameter
• Weight: 1630g (actual)
• Price: $1990 USD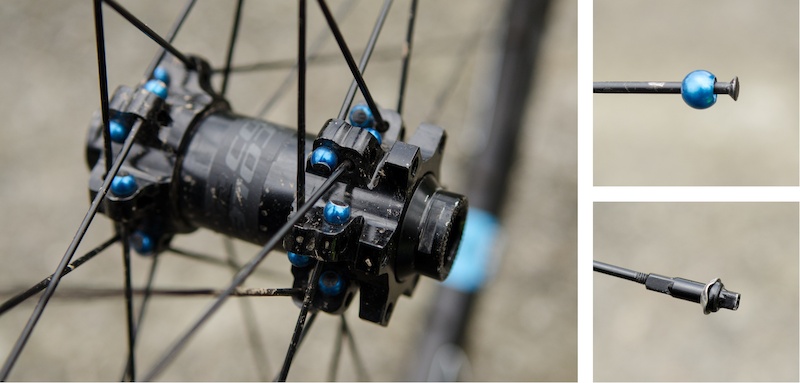 The IBEX wheels use Cole's Dynamic Spoke Alignment hub design, which uses straight pull spokes that sit in an aluminum sphere.
Design
The wheels use a number of design features that are unique to Cole, including the second generation of their Dynamic Spoke Alignment hub design (DSA2). The purpose of the DSA2 design is to reduce the amount of stress on the spoke head and to allow for better spoke alignment. To accomplish this, straight pull spokes are run through a small aluminum sphere. The head of the spoke sits in a slight depression at the top of the sphere, which gives it enough range of motion to eliminate any bending when it is tensioned. The ability of the spoke to rotate also allows for higher spoke tension to be achieved.
The IBEX's freehub is a fairly common design, with one circular spring for all three pawls that engages with the 36 points in the hub shell. This works out to 10 degrees of motion between engagement points, which isn't quite as quick as we'd expect to find on a wheelset at this pricepoint.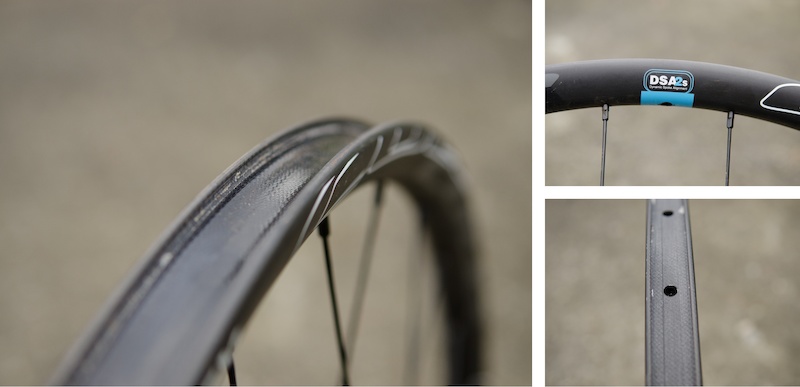 A 23.5mm inner width gives wider tires room to spread out, and setting up the wheels tubeless was hassle free after running a couple laps of Gorilla Tape around them.
The carbon rims use a design that doesn't stray very far from the norm, with 24 holes drilled through the entire rim and a pronounced bead hook for the tire to sit against. The spoke nipples sit on a small washer inside the rim to help spread out the load once the wheel is tensioned. Our test wheels didn't come with Cole's tubeless conversion kit, so we ran two laps of Gorilla Tape and were able to get the rims set up tubeless without any trouble.
Performance
The Ibex wheels saw action on both a full suspension bike and a trail hardtail, and were run with tubes as well as set up tubeless. On the trail, the wheels felt light, but not as stiff as we expected from a set of carbon wheels, even with the higher spoke tension that Cole's design uses. For us, stiffness and the ride feel of carbon rims is a bigger selling point than the weight, since there are a number of aluminum rimmed wheelsets that come in at less than 1700 grams, but at half the price of carbon.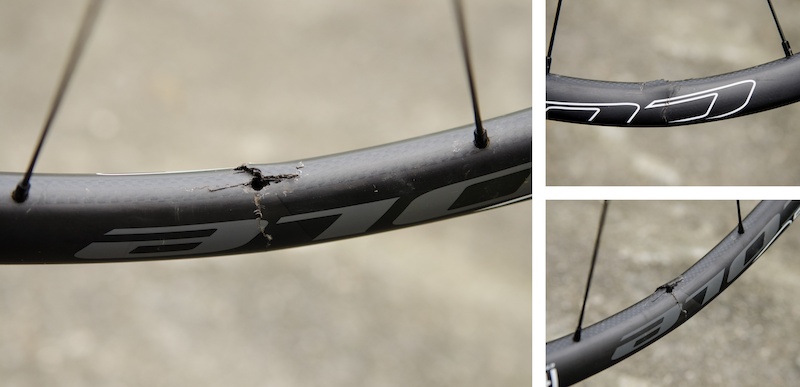 After less than a dozen rides, one of the spokes pulled completely through the rim, cracking the carbon fiber in the process.
Issues
After a few rides the freehub body developed an occasional popping noise, typically when it was under load. Pulling the hub apart (
a simple process that only requires unthreading one of the endcaps
) revealed that one of the pawls wasn't under as much tension as the other two, likely engaging intermittently, which would explain the noise we were hearing. We were able to manipulate the circular spring enough to get the teeth to engage evenly, and this got rid of the noise we were hearing. However, another issue soon arose.
On one of our test trails, a trail we've ridden hundreds of times on every type of bike imaginable, there's a small, four foot drop onto a smooth transition. We hit the drop exactly the same way as always, but upon landing there was a loud 'pop' noise, loud enough that we thought the rear tire had gone flat. A flat tire would have been preferable to what we found - one of the spokes had pulled all the way through the rim, cracking it, and making the wheel unrideable. Not exactly the type of result you want from a wheelset costing nearly $2000. We sent the wheels back to Taiwan for testing, and it was determined that the breakage wasn't caused by any manufacturing defect - the wheels passed the standards that Cole has in place. Those results lead us to believe that the Ibex wheels would be better suited to less technical, cross-country style riding - anything more than that and riders run the risk of breaking them.
Pinkbike's take:
| | |
| --- | --- |
| | Enduro may be the hot buzz word these days, but companies need to be aware of the possible repercussions of claiming that their products are 'enduro ready,' which is how this wheelset's intended use was explained to us. This means they should be able to handle hard riding, both up and down, and they certainly ought to be able to survive a small drop onto a smooth transition without catastrophically failing. A high end wheelset, especially one that costs as much as this, should last for more than ten rides. As it is, these wheels fail to make the grade. - Mike Kazimer |
www.colewheels.com