Remember those grade school assignments that involved drawing a picture of how you imagined your future life? Invariably, beaches and mansions dominated the results, and everyone was planning on staying busy procreating, or at least it seemed that way based on the number of children found in the crayon drawings. But there was always the oddball, the kid that drew a little cabin next to towering mountains - the kid that, if things worked out according to plan, now lives in Whistler or Chamonix, living the life his or her peers never imagined was possible.
There are countless factors that influence where we live. Jobs, families, whether we prefer a more urban or rural environment; they all play a roll in determining where we call home. But for mountain bikers, a strong local riding community and an extensive trail network can be what makes one town or city more appealing than another, and for the true addict it can be the factor that causes us to pack up and move thousands of miles away, searching for that perfect wave of singletrack.
"You moved there just because of the mountain biking?" That's the question that immediately comes up after telling a non-cyclist you moved across the country in search of better mountain bike trails. My answer? I certainly did, and I've never regretted it for a minute. I want to be as close to the source as possible – without a plethora of trails out my back door I start to get a little twitchy and anxious, wondering where the next fix of twisty, technical singletrack will come from.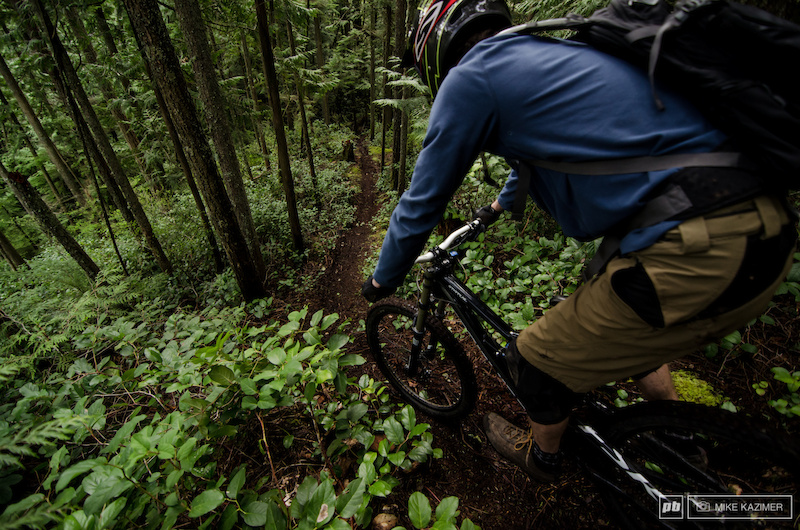 Granted, not everyone has the convenience of living exactly where they want, but that's what vacations are for, and that's why hordes of two wheeled aficionados flock to riding destinations like Moab and Whistler, intent on riding the same trails they've seen on the internet, in movies, or printed in glossy magazines. And, for those that can't travel to the mountain bike meccas, they make do with what they have, cutting ribbons of singletrack into corn fields with nary a mountain in sight, or piecing together a urban downhill run through a smog filled, overcrowded city miles away from the nearest tree. But despite the resourcefulness of the displaced mountain biker, the question still remains – do you live where you want? If all the obligations and responsibilities that keep you rooted in one place were shed, would you move? Or are you lucky enough to live somewhere that has the right combination of easily accessible trails and good people to ride them with?