What if mountain biking were a "mainstream" sport? One that had same number of rabid fans as those sports where overpaid men chase a ball around a field. Is that even a feasible option? As it is right now, whenever mountain biking appears on TV it's either a clip of a horrendous crash or a monster jump, footage shown simply for the pure shock value, which likely won't do much for the sport except get a few brands a couple precious seconds of exposure.
The mountain bike industry's quest to get in the mainstream media spotlight is understandable. Television's reach is immense, providing brands instant access to a captive audience of millions, and even just a brief amount of air time can translate into sales. However, it's how the sport is portrayed that becomes the issue, with the tendency being to showcase the most extreme and dangerous portions of the sport, the aspects that make it seem more like a carnival sideshow instead of an activity for the whole family. Footage of Kelly McGarry's backflip at the Red Bull Rampage has wracked up over 15 million views, impressive numbers, but how many of those viewers are actually going to be inspired to take up mountain biking after watching that? Or look at
Kyle Strait's
appearance on The Weather Channel; Kyle handled himself like a true professional, but the hosts fill the interview full of words like 'extreme,' 'crazy,' 'insane,' words that once again push the sport into the realm of something reserved for stuntmen and circus freaks.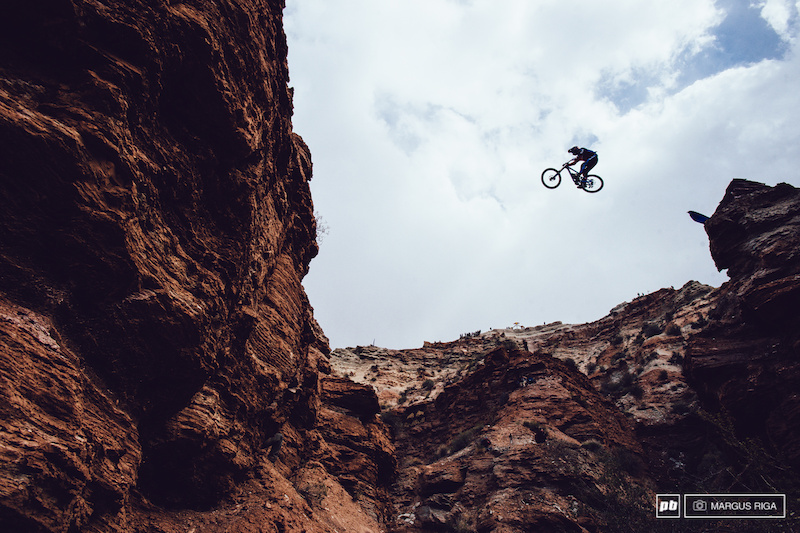 While it makes for exciting spectating, is this how we want the sport of mountain biking seen by the general public?
Rather than chasing television time with the most outlandish portions of the sport, why not try to grow it from within? And by growth, I mean attract actual participants, not just fans. Soccer may have billions of fans, but how many of those fans actually possess any passable soccer skills? Or in America, where the top
most viewed sport
is football, but the number of actual people who actually play the sport is less than that of
mountain biking
. The chances that a randomly selected American football fan could even run a lap around the field are pretty slim, especially since more than 1/3 of the US population is
obese
.
With statistics like that, it's not surprising that mountain biking's
growth isn't skyrocketing
. It's a physically demanding sport, one that takes a higher level of fitness to participate in than say bowling or table tennis, sports that can be performed with one hand while the other grips a double bacon cheeseburger. It requires access to trails, which can be difficult, especially in urban environments. Plus, the initial investment can be daunting, although there are plenty of people who don't blink at shelling out $1,000 for a TV, but whine about mountain biking being too expensive.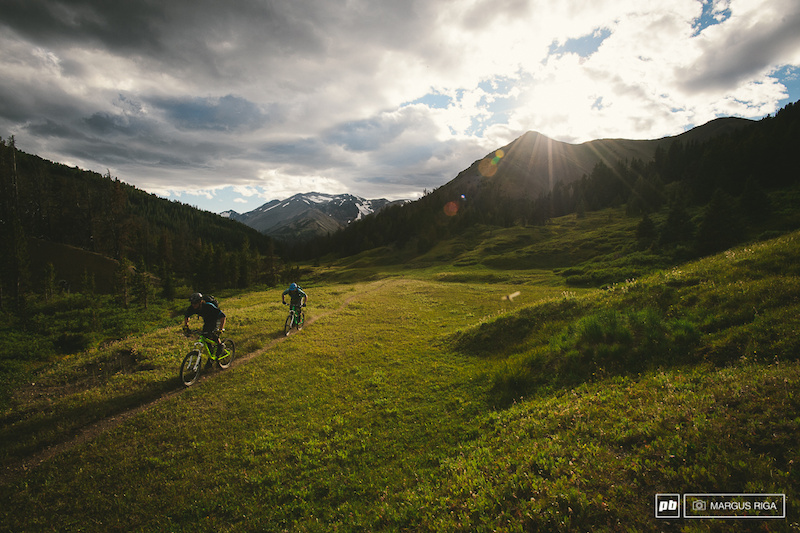 It might not be 'extreme,' but imagery like this makes mountain biking look more feasible to someone who's never been off-road before.
Attracting more riders starts at the local level, by building a community of involved, passionate mountain bikers. Local bike shops should be the hub, the nexus where group rides originate, where grassroots race teams form, and where riders of all levels feel comfortable gathering. Trail advocacy groups are crucial as well, since without trails, there's no point in trying to attract participants. Mountain biking already has a strong core group of addicted riders, the challenge is encouraging more people to give it a try. Portraying mountain biking as something solely for kids jacked up on Mountain Dew does little to help this, and instead feeds into a skewed public perception about the sport.
Will mountain biking ever reach the popularity levels of soccer, baseball, and football? I doubt it, but I'd love to be proven wrong. But at the same time, I'd be perfectly content with seeing mountain biking grow naturally, gaining participants of all ages, rather than seeing it shilled on TV as a sport for lunatics.
What do you think? Where do you see the sport of mountain biking heading? Vote and voice your opinions below
---