There hasn't been a whole lot of news from Diamondback over the last two years, a quiet period that began shortly after the launch of the Mission 27.5, their aluminum-framed, 160mm all-mountain rig. What was the reason for this radio silence? It turns out an entirely new suspension platform called Level Link was being developed, a dual short link configuration that's claimed to "create a light and efficient pedaler that descends like a big bike." Those are bold claims, which is why we've been putting the Release, Diamondback's first model to feature the new design, to the test over the last few months.
Release 3 Details
• Intended use: trail / all-mountain
• Rear wheel travel: 130mm
• Wheel size: 27.5''
• Head angle: 66°
• Hydroformed aluminum frame
• 73mm threaded bottom bracket
• Sizes: S, M, L, XL
• Weight (as shown, size L w/o pedals): 31 pounds (14.06 kg)
• MSRP: $3,900 USD
•
www.diamondback.com
/
@diamondbackbikes
The Release's aluminum frame has 130mm of rear travel paired with a 150mm fork up front, giving it a relatively slack head angle of 66 degrees. There are three models in the line, with prices ranging from $2,500 for the base model on up to $3,900 USD for the Release 3 reviewed here, which comes well spec'd with a Rock Shox Pike RCT3 fork, Monarch Plus shock, Guide RS brakes, and a 1x11 drivetrain.
Frame Details
I can't remember the last bike that came in for review with two different colored rims, but it looks like Diamondback is trying to start (or restart) a trend with the Release's black and red color scheme. Looks are subjective, but I'll go on record as saying that I wish the rear wheel matched the front, if only to avoid the inevitable "What's up with those wheels?" line of questioning out on the trail.
At first glance, the shape of the Release's aluminum frame is a fairly straightforward affair – there aren't any outlandish tube shapes or wild angles, but a closer look reveals that the area around the bottom bracket has some interesting details. For one, the lower portion of the seat tube is curved to the non-drive side, and the lower link is offset in that direction as well, to provide additional chainring clearance. The rear swingarm is also asymmetrical, with a brace on the non-drive side for extra stiffness.
The Release has a 12x148mm rear end, but the decision to go the Boost route wasn't done arbitrarily. Luther Beale, the bike's designer, said that the wider spacing afforded the room necessary to have both short, 425mm chainstays
and
room for wider tires, along with the option of running a front derailleur. An extra three millimeters of room to play with on each side (compared to 12x142) may not seem like much, but for designers who are used to working with tenths of a millimeter, it's significant.
Save for the stealth dropper post routing through the seat tube, there's no internal cable routing to be found – all the housing runs along the top of the down tube. This means there's no room to mount a water bottle inside the front triangle, but according to Diamondback, although our bike didn't have them, mounting holes will be in place on the underside of the down tube for the next run of frames.
Other details include ISCG 05 tabs for mounting a chain guide, expanding collet hardware at the majority of the pivot locations, and a threaded 73mm bottom bracket shell – always a welcome sight.
Suspension Design
The Release's Level Link suspension design is a major departure from the link-driven single pivot designs that Diamondback had been relying on up until this point. Comparisons will inevitably be drawn to Santa Cruz's VPP layout, and for good reason. It's the expiration of the patent on the VPP design that made Level Link possible, since it relies on two counter-rotating links. By changing the length and location of those links designers can precisely control the amount of chain growth that occurs as a bike goes through its travel. There's more chain growth early on in the bike's travel for better pedaling performance, and then the amount of growth decreases to allow the shock to absorb larger impacts.
The most visibly obvious difference between VPP and Level Link design is the positioning of the lower link. Santa Cruz's link is positioned diagonally, running from a point just above the bottom bracket to a point on the chainstay that's inline with the center of the crank arm, while the lower Level Link yoke is located entirely above the bottom bracket, affixed to the seat tube and then extending at a slight downward angle toward the swingarm, an angle that becomes parallel to the ground when the bike is at its sag point (hence the name).
Geometry
Specifications
Specifications
Price
$3900
Travel
130mm
Rear Shock
RockShox Monarch Plus RT3
Fork
RockShox Pike RCT3 150mm
Headset
FSA N057E
Cassette
SRAM XG 1150
Crankarms
Race Face Turbine 30t
Bottom Bracket
Race Face outboard bearing
Rear Derailleur
SRAM X1
Chain
KMC X11L
Shifter Pods
SRAM X1 11 speed
Handlebar
DB 35 780mm width
Stem
DB 35 40mm length
Grips
DB4L lock-on
Brakes
SRAM Guide RS 180mm rotors
Wheelset
Diamondback Blanchard 28R
Tires
Schwalbe Hans Dampf 2.35"
Seat
WTB Volt Pro
Seatpost
KS Lev Integra
---
Setup
It took a few rides and a bit of experimenting in order to dial in the Release's rear suspension. I started by running the Monarch Plus at 30% sag, the usual starting point for most trail and all-mountain bikes these days. With that amount of sag there weren't any issues on the climbs, but the suspension felt too firm on the descents, and more than once I found myself checking to see if I had inadvertently put the rear shock into the middle compression setting. I eventually settled on putting two volume spacers into the air can of the Monarch Plus to prevent it from bottoming out too quickly, and then dropping the air pressure until I was running 40% sag. That number may seem excessive for a 130mm trail bike, but it worked well on the trail, without any wallowing, and came closer to achieving the feel I was looking for.
Climbing
The Release's 780mm bars and 40mm stem are right in line with my personal preferences, and I felt at home from the instant I swung a leg over the bike. The same goes for the 450mm reach for a size large – the Release's geometry fits in with the recent push for longer front centers, and it was a comfortable fit for my 5'11" height.
When it came time to climb, the Release proved itself to be a very efficient pedaler, and even when running the aforementioned 40% sag there was never any need to reach down and flip the blue compression lever into a firmer setting. Whether I was seated or standing, no matter how awkwardly I mashed on the pedals the rear shock remained relatively unaffected, free of any bobbing or unnecessary movement. It's not that it's switching a rear shock from one compression setting to the other is a difficult task, but when it's not necessary it becomes even easier to pay attention to the fun stuff, like actually riding.
Of course, as efficient as the Release's rear suspension is, there's no escaping the fact that it weighs 31 pounds without pedals, and that extra heft meant I was more likely to sit and steadily grind up a steep climb rather than standing up and sprinting to the top. Even though it has slightly less travel than what would typically be considered an all-mountain bike, the Release's geometry, especially the 66-degree head angle, will feel very familiar to riders who are accustomed to spending time on longer travel machines. The same climbing techniques are required - a little extra muscle to steer the front end through twisting climbs, and a little extra 'oomph' to power through extended technical bits – but as long as you have the horsepower, the Release will steadily clamber its way on upwards.
Descending
The Release has a stout and sturdy feel to it – this is a bike that can handle being thrown sideways into corners and launched deep into the landing of a drop without even a hint of unwanted flex. The rear suspension feels very supportive, which makes it especially enjoyable on trails filled with berms and rollers to pump and manual, trails where riding bikes with loads of travel can make it feel like you're bouncing on a waterbed.
On rougher terrain the Release loses some of its luster - it isn't quite as adept at smoothing out the small bumps and square edged hits, and the threshold at which the rear end began to go through its travel seemed fairly high. At times the back wheel felt more likely to bounce over roots and other mid-trail obstacles rather than suck them up, making for a slightly jarring ride. Granted, this is a bike with 130mm of travel, but there are other bikes in the same category that have a more supple suspension feel – Transition's Scout comes to mind, or on the pricier end of the spectrum, Yeti's SB5C.
| | |
| --- | --- |
| | The Release has a stout and sturdy feel to it - this is a bike that can handle being thrown sideways into corners and launched deep into the landing of a drop without even a hint of unwanted flex. |
At slower speeds the Release felt reluctant to leave the ground, especially compared to the Scout, a bike with the manners of an excited puppy, one that's happiest bounding down the trail popping off of natural lips. It's not that the Release isn't maneuverable – those 425mm chainstays help take care of that, and it'll rip through corners with ease – but it has a glued-to-the-ground feeling that makes bunny-hopping over roots and rocks, or doubling up natural features require more effort. However, when it comes to hitting man-made jumps, the Release will happily take flight, lofting as high and as far as you want. Speed seemed to be the key to waking up the Release, along with a take-charge riding style – this is a bike that behaves best under a more aggressive rider, rather than one who's only along for the ride.
Component Check
• Wheels:
The Release rolls on a house-brand wheelset, and while Diamondback's Blanchard 28R rims have a nice and wide inner rim width of 28mm, getting a tire on and off is a frustrating experience – the fit between the tire bead and rim is extremely tight. I can't remember the last time I broke a tire lever, but I managed to snap two during my time on the Release. It wasn't just the Schwalbe tires either – it also took a solid round of thumb wrestling to get tires from Maxxis and Specialized installed.
• Schwalbe Hans Dampf tires:
The Hans Dampfs were
the
tire of choice not too long ago, and they still work well in most conditions, although wet roots tend to be their nemesis. They're a safe spec choice, but given the Release's rowdy manners, I'd say it's an ideal candidate for the ridiculously fun Magic Mary front / Rock Razor rear combo.
• SRAM X1 / Race Face Turbine 1x11 drivetrain:
Despite the lack of a chain guide, there were no dropped chains during the test period. I did manage to snap a link on the KMC X11 chain, but I'll chalk that up to my winter diet of donuts and cake, and otherwise the drivetrain was trouble free.
Pinkbike's Take:
The Release is an interesting machine, one that's difficult to categorize. Its slack angles give it the handling of an all-mountain rig, but the reduced travel and rear suspension feel make it a better choice for ripping through berms rather than plowing through rock gardens. It's not going to be for everyone - there will inevitably be those who want the extra margin for error that another 30mm or so of travel provides, while others will find their gaze drawn to bikes with quicker handling and a little less heft. But for riders looking for something a little different, a rugged all-rounder with very efficient pedaling performance, the Release might fit the bill.

- Mike Kazimer
---
Visit the high-res gallery for more images from this review
---
---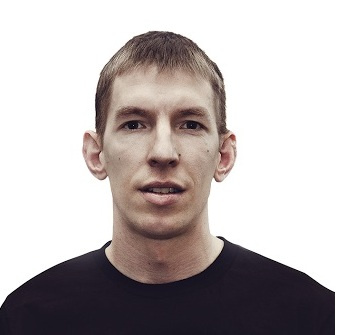 About the Reviewer
Stats: Age: 33 • Height: 5'11" • Inseam: 33" • Weight: 155lb • Industry affiliations / sponsors: None Twenty years deep into a mountain biking addiction that began as a way to escape the suburban sprawl of Connecticut, Mike Kazimer is most at home deep the woods, carving his way down steep, technical trails. The decade he spent as a bike mechanic helped create a solid technical background to draw from when reviewing products, and his current location in the Pacific Northwest allows for easy access to the wettest, muddiest conditions imaginable.