The Top Fuel has been missing from Trek's lineup for the last few years, long enough that the previous version rolled on 26" wheels and had a 2x10 drivetrain. For 2016 the XC race machine reemerges with 29" wheels, Boost 148 wheel spacing, and a updated frame design that uses Trek's Full Floater suspension design for its 100mm of travel.
The 9.9 SL is the highest end bike in the line, dripping with light and expensive bits like RockShox's RS-1 fork, XTR brakes and drivetrain, DT Swiss XMC1200 carbon wheels, and RaceFace's Next SL carbon cranks. Those parts and the featherweight frame have the bike weighing in at only 21.6 pounds without pedals, but all that carbon does come at a price, and the 9.9 SL retails for $8999.99 USD. Luckily, for riders who haven't won the lottery recently, there's more than one option in the lineup, and the base model aluminum version is priced at $2599.99.

---
Details
• Intended use: cross-country race
• Travel: 100mm
• Full carbon frame
• 432mm chainstays
• 29" wheels (27.5" for 15.5" frame)
• Weight: 21.6 pounds (9.79 kg)
• Price: $8999.99 USD
---

Trek's new Cable Freak internal routing can is easily adaptable to work with nearly every possible housing combination.
Frame Details
The 9.9 SL's low and sleek frame is completely made from Trek's OCLV carbon fiber, including the chainstays and rocker link, which keeps the frame weight down to a claimed 1900 grams for the 17.5" size. A small chip, what Trek calls their 'Mino Link' is located in the seat stays that can be rotated to switch the bike's head angle between 70.0° and 70.9°, a change that also raises or lowers the bottom bracket height.
Trek's new "Control Freak" internal routing configuration allows nearly every possible combination of derailleur, brake, dropper post, or suspension lockout housing to be run inside the down tube. To keep the housing from rattling around inside the frame, there's a spot on the underside of the downtube for a zip tie to enter the frame, bundling everything together and preventing any irritating noises.
A 12x148mm thru axle keeps everything snugged down at the rear of the bike, and as easy as it is to dismiss a new standard, the amount of rear tire clearance that the Top Fuel has is truly impressive. There's plenty of room to fit more substantial rubber than the minimalist Bontrager XR1 tires the bike comes with, which would make the bike even more capable in loose or steep terrain.
Suspension
The Top Fuel now uses Trek's Active Braking Pivot (ABP) suspension design, which uses a pivot that rotates around the rear axle, with the intention being to prevent braking forces from affecting the rear shock in any way. The shock itself isn't attached to a fixed point on the frame; instead, it's attached to the chainstay and the upper rocker link, allowing it to 'float' for what Trek says is increased sensitivity, even on bike with only 100mm of travel. The Monarch rear shock and RockShox RS1 shock can both be locked out on the fly thanks to a hydraulic lockout lever found on the left side of the bar, allowing for even greater efficiency on smoother sections of trail.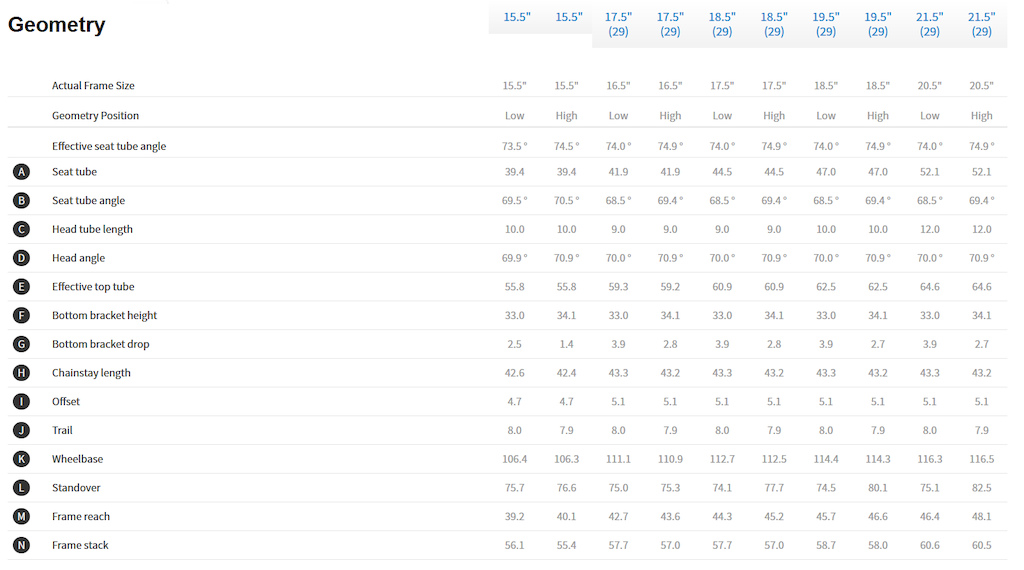 It resembles a dropper post lever, but the black lever is actually the remote lockout for the bike's shock and fork.
Ride Impressions
When the opportunity arose to spend time aboard Trek's new Top Fuel, I wasn't entirely sure what to expect. These days most of my riding takes place on bikes that are a good deal slacker and with more travel than this XC race machine, and it's rare that I swing a leg over a bike without a dropper post. Still, I was intrigued by the prospect of seeing what a cross-country bike of this caliber could handle, especially when tasked with navigating through more technical terrain that what would typically be found on a race course.
Right off the bat, it's the Top Fuel's weight that's most striking. Compared to a modern all-mountain / enduro bike, the Top Fuel is 8 pounds lighter – that's like losing the weight of a gallon of water. It feels impossible to go slow, and I found myself standing and cranking up sections of trail that I would normally sit and grind through simply because of how much easier the reduced weight made climbing. The tires do tend to flounder a bit on really on loose terrain, occasionally spinning out when things got steep, but given how minimal their tread pattern is, they weren't nearly as treacherous as their appearance suggests.
I used the suspension lockout mainly on longer fire road climbs, and whenever I forgot that the bike didn't have a dropper post and pushed the lockout lever instead. On more technical climbs, keeping the suspension fully open provided better grip, keeping the rear wheel in better contact with the ground.
Descending aboard the Top Fuel ended up being much more manageable than I'd expected. I had to dig deep into my bag of bike skills to come to terms with tall posting once again, but even though a dropper post would be the first thing I'd add if I were to purchase a Top Fuel, otherwise the bike's handling was excellent. It's incredibly quick and efficient, but with just enough suspension to take the edge off botched lines. The back end is short enough that getting around tight turns didn't pose any issues, although there was a touch of flex from the RS-1 fork when things got really tight and twisty. I did reach the end of the 100mm of travel a few times, but it was with a subtle 'clunk' when it happened, and it was warranted in each instance.
XC race bikes tend to have reputations for feeling twitchy and nervous even in moderately technical terrain, but the Top Fuel defies that convention, and its handling is much closer to what I'd expect from a trail bike rather than one that's capable of taking a World Cup XC podium. The only downside? Purchasing the Top Fuel effectively eliminates any bike related excuses for not being the fastest rider in your town.
www.trekbikes.com
/
@trek