Late last year Nukeproof lifted the lid on the next generation of their popular Mega line, revealing that a 29er had been added into the mix, this one with 150mm of travel and an eye towards taming the most challenging terrain around.

While previous versions of the Mega had leaned towards the utilitarian / industrial side of things, the new model has a sleeker, curvier appearance. It still looks like it means business, with lines that bear a strong resemblance to the Pulse, Nukeproof's downhill machine, but it's nowhere as chunky as its predecessor.
Mega 290 Details
• Intended use: all-mountain / enduro
• Rear wheel travel: 150mm
• Wheel size: 29"
• Aluminum frame
• Threaded bottom bracket
• Sizes: S, M, L, XL
• Weight (size L w/o pedals): 30.25 lb (13.72kg)
• MSRP: $5,999 USD, $2,100 frame / shock only
•
www.nukeproof.com
There are three models in the Mega 290 lineup, the Team, Pro, and Comp. We tested the Team model, which comes equipped with a 150mm RockShox Pike RCT3 fork up front, a SRAM X01 11-speed drivetrain, Guide RSC brakes, and SRAM's Rail 50 wheels shod with a Schwalbe Magic Mary up front and a Nobby Nic in the back. MSRP for the Mega 290 Team is $5,999 USD, and the frame only is available for $2,100 USD.
Frame Details
Nukeproof have yet to release a carbon-framed bike, and the Mega 290 continues that tradition with its 6061 aluminum frame. Carbon fiber may be the must-have frame material these days, but according to Nukeproof's Dale McMullen, "Just having carbon frames for the sake of being carbon is not for us. It has to have a performance gain, or at least in comfort or something." I'd imagine a carbon fiber bike will emerge in the future, but for now, Nukeproof is sticking with the tried-and-true alloy.
The Mega 290 also eschews Boost spacing, relying instead on 12 x 142mm rear spacing and 15 x 100mm up front. That may be part of the reason for those sprawling 450mm chainstays, or it could also be that the Mega's designers decided to give speed and stability the top priority during the design process.
Other frame details include a threaded bottom bracket, which is always a welcome sight, and ISCG 05 tabs for mounting a chainguide of some sort – e*thirteen's LG-1 handles those duties on the Team version. The bike's derailleur and brake housing are routed neatly atop the down tube, along with the dropper post's housing once it emerges from the seat tube.
The shock position on the Mega 290 means that the only spot for a water bottle is underneath the downtube, which isn't ideal, but it is still better than nothing.
Suspension Design
The previous version of the Mega used a link-driven single pivot suspension design, but thanks to the expiration of a certain patent, the 290 gets the Horst Link treatment, with the rearmost pivot located on the chainstay, below the rear axle. Initially, the Mega 290 was spec'd with a RockShox Monarch Plus Debonair shock, but after listening to rider feedback, Nukeproof decided to go with a High Volume (HV) air can in order to give the bike a more consistent feel as it went through its 150mm of travel.
Geometry
Specifications
Specifications
Price
$5999
Travel
150mm
Rear Shock
RockShox Monarch Plus RC3
Fork
Rockshox Pike RCT3, 29", Solo Air, Black, 150mm
Cassette
SRAM XG-1175, 10-42T
Crankarms
SRAM X0-1, Carbon, 170mm, 32T
Chainguide
E-13 LG-1
Rear Derailleur
SRAM X0-1 11spd
Chain
SRAM PC-X1
Stem
Nukeproof Warhead, 31.8mm
Grips
Nukeproof Element single lock-on
Brakes
SRAM Guide RSC, 180mm
Wheelset
SRAM Rail 50
Tires
Schwalbe Magic Mary, 29", 2.35, TSC, Schwalbe Nobby Nic, 29", 2.35, PSC
Seat
Nukeproof Vector AM, CrN-Ti, Black/Yellow
Seatpost
Rockshox Reverb Stealth, 150mm
---
Setup
I set the bike up with 30% sag in the Monarch Plus Shock, and after a few rides decided to add in two volume spacer bands to gain a little more end stroke ramp up. The suspension curve is progressive to begin with, but I wanted a touch more bottom out resistance, which is exactly what those two volume spacers accomplished. It's a quick process, and can be performed without completely removing the shock from the bike – only the rear mounting bolt needs to be removed.
Up front, I added one Bottomless Token to the Pike, bringing the total number installed up to two, again in order to slightly increase the amount of bottom out resistance. Much of my riding took place on trails that had been baked solid by the summer sun, which meant that landings were rougher than usual, and the extra progression helped keep the bike from diving too deep into its travel during hard landings.
Climbing
The Mega 290 has a generous reach of 460, and at 5'11" that's pretty close to my limit as far as sizing goes, but thanks to the relatively steep 75.5-degree seat angle I never felt overly stretched out when climbing, and the 760mm Nukeproof bars and 50mm stem put me in a comfortable riding position. If it were up to me, I'd go even wider with the bars and shorter with the stem, but that's a matter of personal preference, and I'm sure plenty of riders will be perfectly happy with the current spec.
There's no denying the fact that this is one long bike, and with a wheelbase of 1224mm for a size large it's approaching the length of some downhill bikes (a large Specialized Demo 8 measures 1228mm). A long wheelbase isn't always a negative attribute, and with the Mega 290 there were plenty of times on both the climbs and descents when that length came in handy. On technical ascents that length allowed the bike to span the distance between obstacles, and as long as I maintained momentum the Mega would keep on trucking up and over whatever roots or rocks appeared in front of it. At slower speeds the length does become more noticeable, but by the same token there's plenty of stability to help prevent any unwanted dabs when you're working your way through a particularly challenging portion of trail.
That yellow and black frame may not be constructed from carbon fiber, but the Mega 290's fighting weight of just over 30 pounds is very respectable for a long-travel 29er, and helped make getting to the top of long fire road grinds feel like less of a chore. It does fall into what I like to call the 'steady roller' category – the Mega 290 doesn't put up too much of a fuss when heading uphill, but you also don't get the sense that it's in a huge rush to get to the top.
Descending
The Mega 290 is a decent climber, but that's simply not the reason this bike exists. It was designed with a strong focus on going downhill as fast as possible, and it's on high-speed straightaways that the Mega 290 really shines, like a
rocket powered semi-truck
barreling down a race track.
I've never gotten a speeding ticket, but that has more to do with my usual choice of vehicle than anything else. If you're driving a car that starts shaking and shuddering at 70mph, it's going to be hard to get into
too
much trouble. With the Mega 290, the opposite is true – this is a bike that tricks you into going faster and faster due to the amount of stability it possesses. On more than one occasion I beat my personal record on a descent without really trying – the Mega stays so calm at speed that I hadn't realized just how fast I was going. The Mega's 66-degree head angle is quite slack for a 29er, and I have zero complaints about its handling in the steeps, but I could see riders who are looking for an even more formidable downhill machine swapping out the 150mm bike for a 170mm Lyrik to create a truly earth-shaking brute of a bike.
The Mega 290 isn't a one trick enduro pony, though, and it was quite capable on jump-filled trails like Whistler's A-Line or Dirt Merchant, where its length made it especially satisfying to get it sideways in the air. It's definitely closer to a DH rig than a dirt jumper when it comes to getting airborne – it's easier to send it deep into the landing than it is to try and pop upwards as high as possible.
| | |
| --- | --- |
| | The Mega 290 was designed with a strong focus on going downhill as fast as possible, and it's on high speed straightaways that it really shines, like a rocket powered semi-truck barreling down a race track. |
There is a slight downside to all that straight line stability - on trails with tight turns or slower speed sections the Mega 290 does take more effort to maneuver compared to bikes with less sprawling dimensions. It requires a good amount of muscle to keep it from getting bogged down; if you have an aggressive, take-charge riding style this won't be as much of a detriment, but riders looking for a bike that will effortlessly bob and weave through a slalom course of trees will want to look elsewhere.
There's also the fact that the rear suspension's small bump sensitivity is lacking slightly, and compared to the Yeti SB5.5c or Trek Slash 29 the Mega doesn't feel quite as supple. However, once it's up to speed there's plenty of support for slapping the back end into berms or charging through rock gardens, and no matter how badly I misjudged a jump or drop there weren't any harsh bottom outs.
Component Check
•SRAM Rail 50 wheels:
On my third ride aboard the Mega 290 the star ratchet mechanism in the Rail 50 wheels failed, and began to pop and slip every time I put any power down onto the pedals. It's a readily available part (DT Swiss manufactures the internals), and I was able to find a replacement quickly, but still, that piece should last years, not days. There's also the fact that the rims measure 23mm internally, which is on the narrow side, especially for a bike that's a prime candidate for big, meaty tires.
• Schwalbe Nobby Nic tire:
The Pacestar compound used on the Nobby Nic that's mounted on the Mega's rear wheel has a very plasticky feel, and it's more likely to skid rather than stick on steep rock faces. Sure, it'll last longer than a softer compound tire, but I'd pick traction over longevity any day - a different rear tire is a recommended upgrade.
• Nukeproof Vector saddle:
House brand components can be hit-or-miss, but the Vector saddle was surprisingly comfortable, especially given its low profile shape.
• SRAM Reverb Dropper post:
I was glad to see that Nukeproof spec'd a 150mm dropper post on the Mega 290. I'm still surprised how many companies are still picking posts with 125mm of drop even when there's plenty of room to run something longer. Props to Nukeproof for doing it right, including orienting the remote on the left-hand side underneath the handlebar.
• e*thirteen LG-1 chainguide:
The LG-1 chainguide has a nifty quick release feature that allows the outer portion of the guide to be rotated upwards, which makes it easy to remove chainrings or cranks. However, on more than one occasion I managed to catch the quick release tab with my foot at some point during a descent, partially opening the guide. If the orientation of the mechanism were reversed, with the latch positioned inboard, towards the frame, this wouldn't be an issue.
Pinkbike's Take:
The Mega 290 is an unabashed speed demon that doesn't have time for poking along at a snail's pace. For hard chargers who aren't worried about slow speed handling, the Mega 290 delivers a raucous good time out on the trail.

- Mike Kazimer
---
Visit the high-res gallery for more images from this review
---
---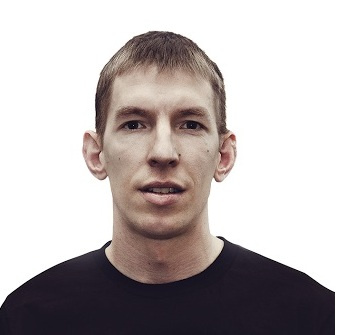 About the Reviewer
Stats: Age: 34 • Height: 5'11" • Inseam: 33" • Weight: 160lb • Industry affiliations / sponsors: NoneTwenty years deep into a mountain biking addiction that began as a way to escape the suburban sprawl of Connecticut, Mike Kazimer is most at home deep the woods, carving his way down steep, technical trails. The decade he spent as a bike mechanic helped create a solid technical background to draw from when reviewing products, and his current location in the Pacific Northwest allows for easy access to the wettest, muddiest conditions imaginable.