Now that winter has loosened its frigid grasp on the Northern Hemisphere, it's the time of year when summer plans are hatched and pilgrimages to mountain biking's hottest destinations are arranged. The striking images found online and in print over those cold winter months plant a seed that soon grows into a full blown plot to break free of the everyday routine and head out of town on a road trip. The road trip is a time honored tradition for mountain bikers, and nothing signifies the arrival of riding season more than spending long hours trapped in a vehicle with a group of smelly riding buddies in search of new trails and adventures.
Choosing partners for a road trip is a bit of an art form in itself, since there's nothing worse than finding out that a friend has a bladder the size of a thimble one hour into a twenty-four hour drive, or that they think Nickelback make acceptable driving music. Sometimes you won't realize until hours into a trip that you've made a poor choice, and at that point there's nothing left to do but soldier on, pedal to the metal on the way to whatever mountain biking mecca you're seeking. Empty stretches of highway seem to go on forever as the miles tick by but the scenery barely changes. Seedy truck stops, stale fast food, speeding tickets, close encounters with animals hell-bent on crossing a four lane highway at 2am - there's no way of telling exactly what strangeness a road trip will bring.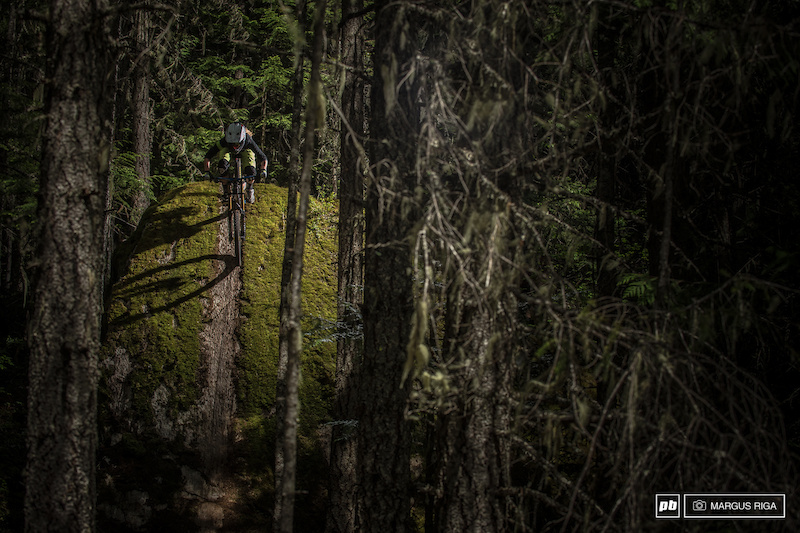 How long would you drive to reach a trail like this?
But the mental fog caused by long distance driving has a way of lifting once those knobby tires hit the dirt (or slickrock) of the promised land. Riding new trails helps get dormant synapses firing, as years of previous trail riding experience are drawn upon to figure out how to successfully navigate the foreign terrain. The long hours that it took to get to this destination are forgotten as miles and miles of fresh singletrack replace the paved road that led the way here.
And once the trip comes to an end, if you've done it right you'll be so physically drained and mentally shattered from the overdose of new trails and experiences that the journey back home will pass by in a blur, and even once you've returned, mental pictures from the trip will take a week or so to truly coalesce into memories that won't soon be forgotten. That first-ever run down Whistler's A-Line, Moab's Porcupine Rim trail, or any other historic destination - those are experiences that will stick around for a lifetime, almost as long as the Twinkie that fell behind the driver's seat in the middle of the night.
---