YT Industries' Tues CF follows in the footsteps of the popular aluminum-framed model that Andreu Lacondeguy piloted to a win at last year's Red Bull Rampage, but the updated version gains a carbon fiber frame, 27.5" wheels, and now has 208mm of rear travel, up from the previous model's 200mm of squish.

YT has been making waves thanks to their direct-to-consumer sales model that allows them to offer complete bikes priced well below the competition, and the Tues is no exception. $4295 USD is enough to purchase the Comp version reviewed here, which comes well specc'd with a RockShox BoXXer Team RC fork, Vivid R2C shock, SRAM Guide brakes, and a DT Swiss wheelset shod with a 2.4" Maxxis HighRoller II tires. There's also a higher end option, the CF Pro, available for those willing to shell out $500 additional dollars. The CF Pro is equipped with air-sprung BOS Supension and SRAM's 7 speed X01 DH drivetrain.

YT CF Comp Details
• Intended use: downhill
• Wheel size: 27.5''
• Rear wheel travel: 208mm
• 63.5° head angle
• V4L suspension design
• Carbon fiber front triangle and seatstays, aluminum chainstays
• 1.5" head tube
• PF30 bottom bracket
• 12 x 150mm rear spacing
• Sizes: S, M, L
• Colors: green/black, white/black
• Weight: 37.7lb / 17.1kg (large, actual, w/o pedals)
• MSRP: $4295 USD
Frame Details
From afar, the Tues CF shares slightly similar lines to the Capra, its enduro-oriented relative, but this is a longer and lower version of that popular ride, with the position of the shock and swingarm designed to keep the bike's center of gravity as low as possible in order to maintain stability at blistering speeds. Of course, the Tues also has much more travel than the Capra – 208mm to be exact, and geometry meant for going downhill. Fast.
Both the front triangle and seat stays are made from carbon fiber, but aluminum is used for the chainstays to help them hold up to the thrashing that comes with downhill and bike park riding. According to YT, the use of carbon fiber allowed them to shed 1kg (2.2 pounds) over the aluminum version, a very substantial weight savings, although at 37.7 pounds for a size large this isn't the lightest DH bike out there. To help keep the carbon frame free from harm a plastic guard extends along part of the down tube and over the outside of the bottom bracket shell.
There's no internal cable routing on the Tues, save for the section of the seat stay where the derailleur housing briefly disappears from view, but that's nothing to complain about – external routing means easier maintenance, and the routing on this downhill machine is well executed. A PF30 bottom bracket is housed in the 83mm shell, which is matched up to a 12x150 rear end.
Suspension Layout
YT's Virtual Four Link (V4L) suspension design, their take on a Horst Link configuration, is used for the Tues CF's 208mm of travel. That travel comes courtesy of a massive 10.5" x 3.5" shock, giving the bike a very low 2.3:1 leverage ratio. A leverage rate that low allows for spring rates to be 300lb or below for most riders. The shock itself, in this case a RockShox Vivid R2C, is mounted to the carbon seatstays, which are in turn connected to an aluminum link. The suspension is designed to be very progressive towards the end of its stroke, keeping the bike from blowing through its travel too quickly.
Geometry
Set Up
During the set up of the Tues I ended up swapping out the spring in the BoXXer Team fork and the one on the Vivid shock in order to have the bike properly configured for my weight. This is a step that I typically need to take, since I'm on the lighter side of things for my height, but riders who weigh less than 150 pounds may find it difficult to find a spring that's soft enough for them to achieve the correct amount of sag. This is due to the longer spring that the Tues requires; there aren't many options below the 200 lb spring rate I settled on.
Handling
It took a few laps to get accustomed to the Tues CF's length – the size large has roughly the same reach number as an XL Santa Cruz V10, and measures 10mm longer than a large Specialized Demo – but it wasn't long before I felt right at home. It's like moving into a house after spending time residing in a tiny studio apartment – at first the extra space seems foreign, but then you start to wonder how you lived in such cramped quarters for so long.
The longer measurements do mean that a little extra effort is required for getting around tight turns, and slower speeds aren't really the Tues' strong suit, but that's not what this bike is meant for. It's happiest rocketing along in a straight line, charging headlong into minefields of rocks and root, not puttering along smooth, mellow trails. There's an immense amount of stability on hand, and I found myself letting off the brakes in places I usually wouldn't simply because the bike felt unflappable no matter the speed.
| | |
| --- | --- |
| | There's an immense amount of stability on hand, and I found myself letting off the brakes in places I usually wouldn't simply because the bike felt unflappable no matter the speed. |
Although the Tues has 208mm of travel, I'd place it on the sportier side of things regarding the suspension feel. It never felt harsh, but it doesn't feel like you're rolling down the trail on marshmallows either. Both the BoXXer Team fork and the Vivid shock had a good deal of ramp up towards the end of their strokes, which meant that it was extremely rare to use up all of the travel, even during hard G-outs. Compared to the Santa Cruz V10, the Tues remains higher in its travel during large impacts, and transmits a little more trail feedback to the rider. That characteristic helps the Tues maintain its momentum by allowing it to stay on top of wheel-sucking holes, rather than getting pulled into them and suffering the associated loss of speed.
It may be long and low, but put a jump in front of the Tues and it'll blast off to the moon without any trouble. That end-stroke progressiveness gives it a great deal of pop, allowing it to get airborne with much less effort than I'd expected, at least at higher speeds. At slower speeds the Tues does lose some pep, and the combination of its weight and length make it feel like it'd rather stay on the ground and smash through things instead of bounding around like a kangaroo. The Tues isn't going to satisfy riders who prefer their DH rigs to be spry and nimble, but for those who prefer to lean back, let off the brakes, and hang on for the ride, the Tues doesn't disappoint.
Component Check
• RockShox BoXXer Team:
After a few days at Whistler a sticky coating starting to appear on the BoXXer's left stanchion leg. It seems as if the combination of the heat and dust was causing the dust wiper to disintegrate and leave remnants on the stanchion, which definitely didn't help things out in the suppleness department. Seals do need occasional attention, and a few drops of fork oil around the perimeter worked as a temporary fix, but it's possible that this was an indication of a bad tolerance between the internal bushing and stanchion. Unfortunately, I wasn't able to pull apart the fork to assess the situation further, but according to SRAM, this is an issue that could be dealt with by a local bike shop, even though the bike itself would have been purchased online.
• Sensus Disdaboss grips:
I mentioned how much I liked the Disdaboss grips when I reviewed the Capra, and that feeling remain the same – these are extremely comfortable, with or without gloves.
• DT Swiss YT2020 wheelset:
: When the dust had settled after multiple rounds of thrashing in the Whistler Bike Park the DT Swiss made YT2020 wheels were still spinning true, without even a loose spoke, an admirable accomplishment considering what they'd been through.
Pinkbike's Take:
YT have pulled off an impressive feat, creating a smartly spec'd carbon fiber downhill bike that's fully capable of high caliber DH racing or park riding for just over $4,000 USD. The Tues offers an incredible price to performance ratio, and proved to be another nicely executed offering from the German brand. With a well sorted DH bike and enduro bike now in their lineup, it's going to be interesting to see what YT come up with next, and how their competitors respond.

- Mike Kazimer
---
Visit the high-res gallery for more images from this review.
---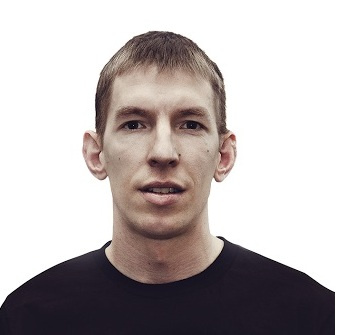 About the Reviewer
Stats: Age: 32 • Height: 5'11" • Inseam: 33" • Weight: 155lb • Industry affiliations / sponsors: None Twenty years into a mountain biking addiction that began as a way to escape the suburban sprawl of Connecticut, Mike Kazimer is most at home deep the woods, carving his way down steep, technical trails. The decade he spent as a bike mechanic helped create a solid technical background to draw from when reviewing products, and his current location in the Pacific Northwest allows for easy access to the wettest, muddiest conditions imaginable.