The Bronson was
a runaway hit when it was released back in 2013, quickly becoming the most popular bike in Santa Cruz's lineup. It was originally touted as an enduro race bike, but that designation never really stuck, due to the fact that bikes with more travel and slacker geometry (including Santa Cruz's own Nomad) soon flooded the market in an attempt to get a piece of the enduro pie. Instead, it comfortably settled into place as a versatile all-arounder, a bike that could take on just about any trail short of a full-on DH run.
After three seasons in the lineup it was time to update the Bronson, and last fall the details of
version 2.0
were announced. In keeping with the current geometry trends, the frame received a longer reach, a steeper seat tube angle, and a slacker head tube angle, nudging it closer to territory previously held by the Nomad. Other changes include a revised VPP suspension design and a switch to 12 x 148mm rear axle spacing.
Bronson Details
• Intended use: trail / all-mountain
• Rear wheel travel: 150mm
• Wheel size: 27.5''
• Head angle: 66°
• 148mm rear axle spacing
• 73mm threaded bottom bracket
• Colors: Kalimotxo and yellow, matte carbon and grey
• Sizes: S, M, L, XL
• Weight (as shown, size L w/o pedals): 28 pounds (12.7 kg)
• MSRP: $6,599 USD
•
www.santacruzbicycles.com
Our Bronson CC test bike arrived with the X01 build kit, which includes a 150mm RockShox Pike RCT3 fork up front paired with a Fox Float X in the rear, a SRAM X01 1x11 drivetrain, and Guide RSC brakes. Easton's ARC 27 rims are shod with Maxxis Minion DHR II tires, and a 150mm RockShox Reverb dropper post keeps the saddle out of the way in the steeps. All of those goodies will set you back $6,599 USD, but Santa Cruz also offer a wide range of build kits and frame options, with complete bikes starting at $3,599 for a Bronson C, and going all the way up to $10,699 for the top-of-the-line ENVE and XTR equipped model.
Frame Details
We've seen Santa Cruz's frames undergo a transformation over the last couple of years, a change that began with the revision of the Nomad in 2014. A similar design aesthetic now ties all of their full suspension trail and all-mountain bikes together, with slight variations depending on wheel size and the amount of travel. Internal cable routing, threaded bottom brackets, and expanding collet pivot hardware are a few of the similarities, along with the welcome fact that there's room for mounting a water bottle inside the front triangle.
On the Bronson, the most visible change is the relocation of the upper shock link to the top tube rather than to the seat tube. Moving the link to that position allowed Santa Cruz's designers to improve the bike's standover clearance, and provides enough room for a 150mm (or larger) dropper post on medium, large, and XL frame sizes. An integrated chain slap guard helps keep the bike quiet in the rough, and ISCG-05 tabs make it easy to mount up a chain guide for a little extra peace of mind. There's even a tab for mounting a front derailleur, although personally I wouldn't mind if that little square on the seat tube disappeared altogether – it doesn't seem to fit in with the rest of the frame's sleek looks.
Suspension Design
The Bronson uses the third iteration of Santa Cruz's Virtual Pivot Point (VPP) suspension design for its 150mm of travel, with the lower link now tucked up closer into the frame, away from menacing rocks and other immovable objects. The revisions to the pivot link locations allowed the Bronson's suspension curve to be tweaked as well. It still follows the digressive / linear / progressive formula that's the trademark of a VPP design, but the initial leverage rate has been increased in order to increase the bike's small bump sensitivity, and the curve on a whole has become slightly more linear in order to create a more consistent feel throughout the stroke. All of the bikes in the line now come equipped with FOX shocks, a spec choice that was facilitated by the introduction of the Extra Volume (EVOL) air sleeve. That air sleeve provides the initial sensitivity necessary for it to work well with the bike's VPP design, especially in the beginning of the stroke.
Geometry
Specifications
Specifications
Price
$6599
Travel
150mm
Rear Shock
Fox Float X Factory EVOL
Fork
Rock Shox Pike RCT3 150 Solo Air
Cassette
Sram XG1180, 11sp, 10-42
Crankarms
Raceface Turbine, 32t
Rear Derailleur
SRAM X01
Chain
SRAM PC1130
Shifter Pods
Sram X01 1x11
Handlebar
Santa Cruz Carbon 800mm Bar, 35mm clamp
Stem
Raceface Turbine Basic 35mm clamp
Grips
Santa Cruz Palmdale Lock-on
Brakes
SRAM Guide RSC
Hubs
DT Swiss 350
Spokes
DT Swiss Competition Double-Butted
Rim
Easton ARC 27
Tires
Maxxis Minion DHR2, TR, 3c, 27.5x2.3
Seat
WTB Silverado Team
Seatpost
Rockshox Reverb Stealth, 150mm travel
---
Setup
Equipped with a short stem and Santa Cruz's own 800mm wide carbon bars the Bronson is ready to rumble right out of the box. Of course, those bars can easily be cut down too if that span ends up being too wide, but I'd recommend at least trying them for a couple rides before busting out the hacksaw – you might be surprised by the level of control they provide. When it comes to setting up the rear suspension, Santa Cruz recommends running 15-17mm of sag, which equates to approximately 26 – 30% of the Fox Float X's stroke – pretty typical numbers for this style of bike. I went with 30% sag, and didn't have any reason to deviate from that number for the duration of the test.
Climbing
Out on the trail the Bronson has the crisp pedaling performance that's the hallmark of the VPP suspension design, and whether seated or standing the bike feels very efficient, with minimal bobbing even with the Float X in the fully open position. The revised suspension layout combined with the Float X's EVOL air sleeve makes a noticeable difference when it comes to climbing traction – the initial portion of the shock's stroke is more supple, which helps keep the rear wheel glued to the ground on technical climbs.
As modern bikes get longer and slacker their slow speed handling can suffer, but that simply isn't the case with the Bronson. Rather than hindering its uphill performance, the updated geometry makes for an even more comfortable climbing position thanks to the combination of a steeper seat tube angle and a longer reach. The Bronson has a very balanced feel, and whether I was trying to make my way through a tricky sequence of wet roots, or navigating an extra-tight uphill switchback that wasn't built with bikes in mind, it never felt awkward or unwieldy. There are plenty of bikes out there that can get up a hill without too much fuss, especially now that nearly every shock has some sort of low-speed compression lever, but the Bronson is in the upper echelon of bikes in this category when it comes to climbing performance. As it turns out, it's no slouch on the descents either....
Descending
My first rides aboard the Bronson took place in Downieville, California, where the trails are hardpacked, full of blisteringly fast sections interspersed with chunky rock gardens. The Bronson proved to be extremely capable in that type of terrain, but I was curious how it would handle the steeper and looser trails of the Pacific Northwest. The pink machine ended up taking it all in stride, and I found myself constantly impressed by its handling. From Squamish's long rock races to the rooty loam in my neck of the woods, no matter what trail I headed down I seemed to always end up at the bottom faster than I'd expected, a goofy grin plastered across my face.
Mixing suspension brands isn't the most common practice, but there's absolutely nothing wrong with it, and the Bronson's RockShox Pike and Fox Float X played well together out on the trail. The 150mm of rear travel is very well managed, with a sporty feel that makes it easy to pop from one side of the trail to the other - this is a bike that seems to encourage searching out those bonus features for even more chances to get airborne and sideways.
| | |
| --- | --- |
| | From Squamish's long rock faces to the rooty loam in my neck of the woods, no matter what trail I headed down I seemed to always end up at the bottom faster than I'd expected, a goofy grin plastered across my face. |
There are bikes with longer front centers out there, but the Bronson's 445mm reach (on a size large), 433mm chainstays, and 66° head angle is a recipe for a very balanced ride, a bike that feels just as at home ripping along on a smooth flow trail as it does dropping into steep chutes. The quick handling and excellent pedaling performance of the Bronson bear some similarities to the Ibis HD3, but the Bronson feels more stable and planted on steeper, rowdier sections of trail.
The Bronson also has a more energetic feel to it than its 165mm sibling, the Nomad, a liveliness that makes it even easier to whip it through tight turns and pop off of the lips of jumps. That extra pep is likely due to a combination of factors, including the Bronson's slightly steeper head angle and shorter wheelbase. When it comes to plowing straight down the fall line the Nomad retains the upper hand, but the Bronson isn't far behind. Choosing between the two is harder than ever, but for riders looking for a bike that climbs
and
descends remarkably well, the Bronson is hard to beat.
Component Check
• Santa Cruz Carbon 800 bars:
House brand components don't always have the best reputation due to the fact that some companies just slap their logo on heavy, run-of-the-mill bars and stems in order to save a few dollars. Luckily, Santa Cruz isn't one of those companies, and their Carbon 800 bar is one of my personal favorites. They have a very good on-trail feel, and even with the 35mm clamping diameter they avoid feeling overly stiff. Bar shape is a matter of personal preference, but for me, the 9 degrees of backsweep feels just right.
• Maxxis Minion DHR II Tires:
A good portion of my time aboard the Bronson involved riding in the rain, or snow, or a combination of both, conditions that made me very glad that the bike came with a set of DHR II tires. They might not be quite as quick in the corners as a Minion DHF, but that's a tradeoff I'm willing to accept for the increased braking traction and control that they deliver in steep terrain.
• Industry 9 Torch hubs:
Industry 9 was one of the first companies to have 12x148 hubs on the market, which is how our test bike ended up with the company's Torch hubs rather than the DT Swiss 350 hubs that typically come stock on the Bronson. Even after repeated mud baths the bearings are still spinning smoothly, and there wasn't even the slightest little skip or pop from the freehub body at any point during the test period. The freehub's six pawls mesh with the hub shell's 120 points to create a lightning quick 3 degrees of engagement, and create a satisfying buzzing noise while coasting.
Pinkbike's Take:
When it comes to finding the ideal balance between geometry and the amount of suspension travel, the designers at Santa Cruz have hit the sweet spot with the Bronson. It's incredibly capable on both the climbs and the descents, a bike that remains unflinchingly composed in just about every possible scenario. There's no shortage of bikes that claim to be able to do it all, but with the Bronson those claims ring true.

- Mike Kazimer
---
Visit the high-res gallery for more images from this review
---
---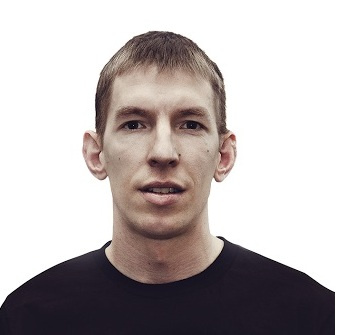 About the Reviewer
Stats: Age: 33 • Height: 5'11" • Inseam: 33" • Weight: 155lb • Industry affiliations / sponsors: None Twenty years deep into a mountain biking addiction that began as a way to escape the suburban sprawl of Connecticut, Mike Kazimer is most at home deep the woods, carving his way down steep, technical trails. The decade he spent as a bike mechanic helped create a solid technical background to draw from when reviewing products, and his current location in the Pacific Northwest allows for easy access to the wettest, muddiest conditions imaginable.