The Nomad has been in Santa Cruz's lineup since 2005, and while its appearance has evolved over the years, the intended purpose has remained the same. This is a bike that was designed to excel on the descents while still retaining a high level of pedalability – after all, not everyone is lucky enough to have easy access to a chairlift or a shuttle rig.

The latest version takes a step even closer towards becoming a full-blown downhill bike, with 170mm of travel, a 64.5-degree head angle (in the low setting), and a revised leverage curve that's designed to work well with either a coil or air shock.

Santa Cruz Nomad Details
• Intended use: all-mountain / mini-DH
• Wheel size: 27.5"
• Rear wheel travel: 170mm
• 64.6º or 65º head angle
• Carbon frame, C or CC options
• Metric shock sizing
• Boost hub spacing
• MSRP: $4,499 - $9,399 USD ($8,399 as shown)
• Weight: 30lb / 13.6kg (size large)
•
www.santacruzbikes.com
The bike reviewed here is the $8,399 Nomad CC X01 Reserve; component highlights include a 12-speed SRAM X01 Eagle drivetrain, Code RSC brakes, Reserve carbon wheels with DT Swiss 350 hubs, and a Lyrik RCT3 fork. The base model carbon bike, the Nomad C R is priced at $4,499 USD, and comes with a 170mm RockShox Yari up front, SRAM Guide R brakes, and a SRAM NX 11-speed drivetrain.
Not quite ready to part ways with that much cash? Santa Cruz also offers an aluminum version of the Nomad, with prices starting at $3,599 for a complete bike.
Frame Details
We went over the specifics of the new Nomad when it debuted
back in May
, but it's worth going over some of the design highlights once again. To start with, it's the overall frame shape that's stirred up plenty of lively debates since the bike was released, both on the internet and in real life. For the record, I'm a fan of the new shape – there's a little bit of a Mad Max aesthetic to it, a bike built for post-apocalyptic freeriding. Plus, with so many bikes out there that look nearly identical it's nice to have something that stands out from the crowd.
The Nomad's design change wasn't done just to cause a ruckus – the goal was to give it a leverage ratio that mimicked that of the V10 downhill bike. As Jack Russell, Santa Cruz's Senior Industrial Designer said, "We knew the most uncompromised way to make this 'full DH bike feeling trail bike' work was to give it a V10 leverage ratio. The V10/N4 leverage ratio is a linearly-progressive line that works great with a coil or air, depending on how you want to the bike to feel and is always predictable, which is great for dialing in the tune. With all that leverage ratio stuff happening, we were able to give the bike the correct amount of anti-squat so you can still pedal it up a hill."
The Nomad's shock is now mounted as low as possible, sitting just above the bottom bracket and running through a split in the seat tube. A long upper link connects the top tube to the seat stays, and the lower link runs from the chainstays to the shock.
The Nomad's additional frame features read like a must-have list for a modern mountain bike. Threaded bottom bracket? Check. Room for a water bottle? Check. Easy to use internal cable routing where it makes sense? Check. There's even a frame protector towards the upper portion of the down tube, the spot that tends to get rubbed raw when shuttling with a bunch of bikes draped over a tailgate.
Specifications
Specifications
Price
$8399
Travel
170mm
Rear Shock
RockShox Super Deluxe (Coil or Air)
Fork
RockShox Lyrik RCT3
Cassette
SRAM XG1295 Eagle 10-50T
Crankarms
SRAM X1 Eagle Carbon 30T (170mm)
Rear Derailleur
SRAM X01 Eagle
Chain
SRAM X01 Eagle 12 SPD
Handlebar
Santa Cruz Bicycles AM Carbon Bar 35x800
Stem
Race Face Aeffect R 50mm
Grips
Santa Cruz Palmdale Grips
Brakes
SRAM Code RSC
Wheelset
Santa Cruz Reserve 30 Carbon
Tires
Maxxis Minion 27.5x2.50 DHF 3C EXO / Maxxis Minion 27.5x2.40 DHR II EXO
Seat
WTB Silverado Pro
Seatpost
RockShox Reverb Stealth 31.6
Climbing
On mellow, rolling terrain the Nomad feels a little bored, and if bikes had thumbs this one would be twiddling them up a storm, dreaming of steep, rough trails. Sure, the climbing position is comfortable, and it does pedal very well – even with the compression switch flipped to the fully open position there's a minimal amount of pedal bob – but there's still no hiding the slack head angle and 170mm of travel.
Now, I don't want to sell the Nomad's climbing abilities short – I made my way up plenty of awkward sections of trail without any trouble, and the 30-pound weight is very reasonable, especially considering what this thing is capable of on the descents.
All the same, this is a bike where climbing is more of a means to an end, and although it'll dispatch with big fire road grinds without putting up a fuss, at the end of the day, if you dream of cleaning technical uphill sections more than you do about boosting off big jumps and pinballing through rock gardens there are better options out there.
On the other hand, for anyone who's ever stuck a dropper post on a downhill rig, or to take a step back in time, installed a Titec Knock Scoper on a freeride bike, the Nomad is going to be an appealing option, one that goes a long way towards taking the sting out of the long approaches that often precede the best descents.
Descending
The previous Nomad was no slouch on the descents – there's a reason it was our pick for Bike of the Year back in 2014, but version 4.0 takes things a step further. It may only have 5mm more travel than before, but the reworked kinematics make it feel even smoother when charging through the rough stuff. There weren't any strange hiccups or quirks as the rear end went through its travel, and there's just enough ramp up to avoid any harsh bottom outs on big hits, no matter if the air or coil shock is installed.
On the topic of coil vs. air, I spent time with the Nomad set up with a RockShox Super Deluxe Coil RCT as well as with a Super Deluxe Air RCT in order to compare the two options. When all was said and done, I preferred the Super Deluxe Air. Yes, the coil shock was extra plush, and made the bike feel a little more glued to the ground, but the air shock didn't give up much in the way of grip, while also making the bike feel livelier, especially when popping off the lip of jumps. If your sole focus is on bombing down rugged DH trails, I can see choosing the coil option, but the air shock makes the Nomad feel more energetic, and I'd say it's a better choice for all-around riding.
As far as the Nomad's geometry goes, it's modern, but not radical, which isn't a bad thing – there is a limit to just how long a bike can get before it becomes unwieldy. A 460mm reach for a size large has become fairly standard over the last few years, the 430mm chainstay length is short but not stubby, and even the 64.6-degree head angle in the low setting is slack, but not crazy slack.
What do those numbers equate to out on the trail? They give the Nomad a familiar feel, one that's intuitive from the start. Its cornering ability is especially noteworthy – that low center of gravity makes whipping around turns a grin-inducing affair; it's tough to beat the sensation of blasting into a sharp turn, feeling the tires hook up exactly where they should, then rocketing out the other end. Compared to the Specialized Enduro, another option in the 170mm bracket, the Nomad feels lower slung, and not as tall, which makes it easier to carve into turns and to keep it planted in the really rough stuff.
It's also worth mentioning just how well the Nomad handled long, blown out sections of trail, the conditions that prevailed for much of the summer in the Whistler Bike Park due to the unseasonably dry conditions. Doing a nonstop, top-to-bottom lap is a good way to determine the overall ride quality of a bike – is it Cadillac smooth or does it feel like riding a 2x4, with every impact being transferred into your body? There's a balance that needs to be achieved when it comes to frame stiffness, and the Nomad gets it right. It's incredibly comfortable and free of any harshness, which meant that my body, especially my hands, felt less fatigued at the end of a long day of riding.
Component Check
• Reserve Wheels:
Part of the reason I hung onto the Nomad for a little longer than usual was put the Reserve carbon wheels through the wringer. Remember, I'd cracked a rim on my first ride on the Nomad when I coming up short on a stepdown, an incident that was entirely user error, but I wanted to see how the replacement wheel held up. The good news is that after nearly a season's worth of smashing and bashing both wheels are still running true, and that time period includes multiple days in the Whistler Bike Park.
RockShox Reverb Remote:
The new remote lever for the RockShox reverb is a dramatic improvement over the previous design. It's a much more ergonomic, with a shape mimics that of SRAM's shifter paddles. The lever and the post itself were both trouble free for the duration of the test period.
Frame durability:
Crashes happen, and the Nomad saw its fair share of encounters with the ground, but it's held up extremely well, with only a few little scuff marks to be seen. Even after a muddy spring followed by a dry, dusty summer there haven't been any creaks or groans to deal with, and there's absolutely no side to side play at any of the pivots.
Code RSC Brakes:
The Codes are an appropriate choice for the Nomad, and their powerful, consistent performance never faltered. Some riders may want to upsize to a 200mm up front, but for most locations running 180mm rotors front and rear will provide plenty of stopping power.
Pinkbike's Take
---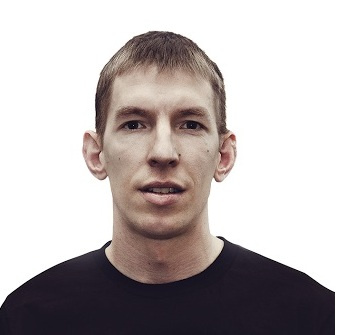 About the Reviewer
Stats:
Age: 35 • Height: 5'11" • Inseam: 33" • Weight: 160lb • Industry affiliations / sponsors: None
Twenty-two years deep into a mountain biking addiction that began as a way to escape the suburban sprawl of Connecticut, Mike Kazimer is most at home deep the woods, carving his way down steep, technical trails. The decade he spent as a bike mechanic helped create a solid technical background to draw from when reviewing products, and his current location in the Pacific Northwest allows for easy access to the wettest, muddiest conditions imaginable.