The latest incarnation of Specialized's Demo 8 was unveiled at the tail end of the 2014 season, and as soon as the cloak of secrecy was lifted on the one-sided carbon fiber frame there were scores of riders left trying to figure out how to add one to their stable. This season, Specialized went ahead and made the Demo 8 more attainable by releasing an alloy version of the futuristic-looking ride. The distinctive shape remains, but by using aluminum rather than carbon fiber the price was greatly reduced. There's a $1,400 price difference for the frame alone – that's enough money for a season's pass at the bike park with plenty of pizza money left over.


Specialized Demo 8 I Alloy
• Intended use: downhill
• Wheel size: 27.5''
• Rear wheel travel: 200mm
• 63.5° head angle
• M5 alloy frame, carbon seatstays
• 1.5" head tube
• 12 x 135mm rear spacing
• Weight: 40 lb (long, actual, w/o pedals)
• MSRP: $4,000 USD
•
www.specialized.com
/
@Specialized
Curious as to how the base level model of a bike that was originally designed for World Cup domination would fare, we put the Demo 8 I Alloy through the wringer, smashing out countless laps in the Whistler Bike Park and shuttling some of the best trails in the Pacific Northwest.
What do you get for $4,000 USD? The Demo 8 I Alloy comes spec'd with a RockShox BoXXer RC fork up front and a Fox Van RC in the rear, both delivering 200mm of travel. Stopping duties are handled by SRAM's Guide R brakes, and the drivetrain uses a SRAM X7 shifter paired with 10-speed GX rear derailleur and a cassette that's been reduced down to 7-speeds. There are four sizes available – short, medium, long, and extra long, and two colors, green/red or charcoal/black.
Frame Details
When I first pulled the Demo 8 I out of the box I thought for a moment that the wrong model had been sent out. This doesn't look like a base model ride; from a distance it would even be easy to think that the entire frame was carbon fiber. The silhouette is almost identical to the carbon version, and from the low-slung top tube to the single-sided seat mast the same shapes are all still there. Plus, it's hard to go wrong with an all-black color scheme.
The Demo uses a 1.5" headtube with two ports on the right side for internally routing brake and derailleur housing. It's also possible to run the brake line along the outside of the downtube, which is how the bike arrived, which makes it easier to perform a brake swap or other maintenance.
At the back of the bike, instead of using the more commonly seen 12x150mm rear spacing, Specialized chose to go with 12x135mm, citing the increased clearance that it provides. When race runs are decided by fractions of a second, it's feasible that something as minor as a frame hanging up on a rock could make all the difference. That being said, it does make it a little more difficult to find a replacement hub or wheel. The thru-axle has a square, conical end that keeps it securely fixed in the frame no matter what abuse the rear wheel is subjected to.
Suspension Layout
The Demo 8 still uses a Horst Link design for its 200mm of travel – the rearmost pivot is on the chainstay, and positioned well below the rear axle. The main pivot is positioned as low as possible; in this case, it actually rotates around the bottom bracket.
How did that design come about? Well, when we first
discussed the Demo
with Specialized's Senior Design Engineer, Jason Chamberlain, he said, "I started by thinking about what it would look like if we just moved everything down three inches, and naturally what happened was that the main pivot moved into the same real estate as the bottom bracket, so it became natural to just integrate those into one pivot. Then I reconfigured all the other pivots around that. The FSR, four-bar performance is still there even though the pivots are in radically different locations."
The suspension has a slightly progressive design, with a gradual ramp up towards the end of its travel, although we have seen Specialized's Work Cup DH racers using custom links to increase the end stroke ramp up even further. Then again, those guys are traveling at speeds that most of us can barely imagine and have different needs than that of a 'regular' rider.
Geometry / Sizing

The Demo is available in four sizes, but due to the fact that the standover and seat tube length remain the same across the entire range, riders are free to chose a size based on the reach number without worrying other numbers.

As far as other numbers go, the 63.5-degree head angle and 430mm chainstays are right in line with other bikes in this category. For reference, a YT Tues also has a 63.5-degree head angle and 435mm chainstays, and a Santa Cruz V10 has a 63.5-degree head angle in the low setting with 441mm chainstays.

---
Specifications
Specifications
Price
$4000
Travel
200mm
Rear Shock
FOX/Specialized Van RC, rebound & compression adjust, 9.5x3.0"
Fork
RockShox BoXXer RC, 200mm travel
Cassette
SRAM PG-1030
Crankarms
SRAM Descendant, BB30, 165mm
Chainguide
Gamut
Pedals
Specialized Bennies
Chain
SRAM PC-1031, 10-speed
Rear Derailleur
SRAM GX Type 2.1, short cage
Shifter Pods
SRAM X7
Handlebar
Specialized DH, 7050 alloy, 8-degree backsweep, 6-degree upsweep, 25mm rise, 800mm, 31.8mm
Stem
Specialized P.Series MTB, forged alloy, 4-bolt, 45mm
Grips
Specialized Sip Grip, half-waffle
Brakes
SRAM Guide R
Hubs
Specialized disc, 12x135mm spacing, sealed cartridge bearings, 32h
Rim
Roval 650b, alloy, 24mm inner width, 32h
Tires
F: Butcher, DH casing, 650bx2.5" // R: Slaughter, DH casing, 650bx2.3"
Seat
Body Geometry Phenom Comp, hollow Cr-Mo rails, 143mm
Seatpost
Specialized, 6061 alloy, 2-bolt clamp, 0mm setback, 30.9mm
---
Setup
With only two external adjustments – compression and rebound – on both the fork and the shock there wasn't much futzing around required before hitting the trail. I did put a softer spring in the Boxxer RC, due to the fact that I'm on the lighter side of things for my height, but that was the only alteration needed.
At 5'11" I decided to go with a size long, which has a reach of 440mm. I'm sure I could have managed an extra-long, and if I was focused solely on downhill speed I might have gone that route, but these days all of my DH riding is for fun, and the slightly shorter reach of the size long made it a little easier to maneuver and whip around. The notion that longer bikes are always better has gained traction over the last few years, but it's important to consider your riding style and preferred terrain when it comes to sizing, advice that's applicable to all mountain bikes, not just DH sleds.
Performance
My first rides on the Demo 8 took place amidst the hubub of Crankworx, a time when Whistler's trails turn into dusty, blown out and brake bump filled versions of their former selves. In other words, prime conditions for seeing what a downhill bike can endure.
From the beginning it was clear that the alloy Demo isn't the most playful beast out there; it'd rather stay on the ground as long as possible rather than hopping and popping down the trail. Those manners are likely due in part to its 40-pound weight, which is on the higher side for a modern downhill bike, but once it's up to pace the laziness begins to fade away, and the Demo becomes much more maneuverable. While it might not be that eager to bound up and over little obstacles, the Demo does just fine when faced with the lip of a big manmade jump, and trails like A-Line, Dirt Merchant, Crabapple Hits, Whistler's jump-filled classics, didn't pose any problems.
Letting off the brakes and allowing gravity to take over whenever possible is really the best way to get the most out of this bike – on slower sections of trail the weight and the fairly basic suspension, particularly the BoXXer RC fork, was more noticeable. The fork has a dramatic ramp up about half way through its travel that can make it feel harsh at slower speeds, but that harshness wasn't as apparent once the miles-per-hour increased. Steep, rough terrain is where the Demo felt most at home, which makes sense considering its DH racing roots. While the suspension may hold the bike back slightly, the geometry certainly doesn't – there's plenty of standover clearance, and enough room in the cockpit to feel centered and balanced no matter how angle of the trail.
The rear suspension has a fairly neutral, linear feel – it's not as progressive as a bike like the YT Tues, and doesn't plow through the rough stuff like Commencal's Supreme V4, but it's very predictable, with enough ramp up at the end of the travel that I didn't experience any harsh bottom outs despite a number of misjudged landings and overzealous hucks. That 200mm of travel certainly helped take the edge off when speeding through chunky sections of trail, and despite the relative simplicity of the Fox Van RC shock, it took all of the bumps and impacts sent its way without putting up a fuss.
I'm a fan of quiet bikes, and I much rather be flying through the woods on a near-silent machine rather than one that sounds like someone filled a clothes dryer with scrap metal. Ok, so the Demo isn't
that
noisy, but it is pretty loud - the sound of the chain smacking the underside of the chainstay created quite a racket, even with the rubberized padding in place. It's worth noting that I'd previously been riding the aforementioned Commencal Supreme V4, one of the quietest downhill bikes currently on the market, before switching to the Demo Alloy, so my sensitivity to noise may have been a little higher than usual.
Component Check
• Specialized Slaughter tire :
When Specialized first debuted the Slaughter there were plenty of riders who passed it off as a dry conditions only tire, but as it turns out, it's much more of an all-rounder than its low profile center would suggest. Predictable in almost every feasible trail conditions except for deep mud, it's an excellent rear tire, especially when matched up with the 2.5" Butcher DH up front. As an added bonus, the tread lifespan has been longer than expected.
• SRAM GX 10-speed derailleur:
I did manage to break a derailleur cable during testing, but the derailleur itself survived just fine. Rather than relying completely on the derailleur's limit screws to prevent it from going up over that biggest cog, a set screw secures a stopper that the cable runs through, preventing the derailleur from moving further than it should. The setup works, just don't forget to reinstall that little stopper when you replace a cable.
• SRAM Guide R brakes:
They may be the entry-level option in SRAM's line of Guide brakes, but the R version offered up plenty of well-controlled power, without any fading or pumping up during testing. Kudos to Specialized for speccing them with metallic brake pads, ensuring longer pad life and better wet weather performance.
Pinkbike's Take:
With the Demo 8 I Alloy, you're getting a bike that you could pull off the shelf, roll into the Whistler Bike Park, and confidently drop into any trail without worrying swapping out any components. That doesn't mean there aren't big differences between this $4,000 base model ride and one with top of the line suspension and parts - there certainly are - it's just that for many riders, those who want to dabble in DH but without remortgaging the house, the Demo 8 I alloy would make a fine companion.

- Mike Kazimer
---
Visit the high-res gallery for more images from this review.
---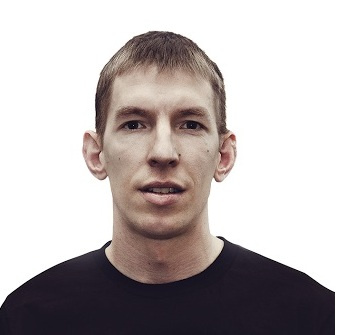 About the Reviewer
Stats: Age: 34 • Height: 5'11" • Inseam: 33" • Weight: 160lb • Industry affiliations / sponsors: None Twenty years deep into a mountain biking addiction that began as a way to escape the suburban sprawl of Connecticut, Mike Kazimer is most at home deep the woods, carving his way down steep, technical trails. The decade he spent as a bike mechanic helped create a solid technical background to draw from when reviewing products, and his current location in the Pacific Northwest allows for easy access to the wettest, muddiest conditions imaginable.