2017 marks the 18th anniversary of the Specialized Enduro, an impressive milestone in an industry that sees bike models come and go in the blink of an eye. Just think, if the Enduro were a teenager in the US it would now be eligible to vote, buy rifles, cigarettes, dirty magazines, and get drafted into the military.

Of course, the very first Enduro had 26" wheels, but back in 2013 Specialized unleashed a 29" wheeled version into the world, skipping right over the 27.5" wheelsize that was being heralded as 'the next big thing.' The first Enduro 29 was more forward-thinking than anyone really realized, and it's only over the course of the last two seasons that the number of longer travel 29ers has truly begun to grow, spurred on in part by the widespread acceptance of 1x drivetrains, and the increasing number of tire and fork options suitable for aggressive riders.

Specialized Enduro 29 Details
• Intended use: all-mountain / enduro
• Travel: 165mm
• 29" wheels
• Full carbon frame
• 66° head angle
• 432mm chainstays
• 12 x 148mm rear spacing
• Sizes: S, M, L, XL
• Weight (size L): 29.5lb (13.4 kg)
• Colors: Graphite / Black, Hyper / Red
• Price: $8,500 USD / $3,500 frame only
•
www.specialized.com
There are a total of four models for the Enduro 29: the S-Works and Pro, which have full carbon frames, the Elite, which uses a carbon front triangle and an alloy rear end, and the full-alloy Comp. The number of sizes has been increased, and the bike is now available in S, M, L, and XL.
The S-Works version tested here is the top-of-the-line option, with a full Öhlins suspension package, SRAM Eagle XX1 drivetrain, Roval carbon wheels, and a price to match, to the tune of $8500. For riders who aren't quite ready to sell a kidney in order to afford all that bling, the Enduro Pro is $6500, the Elite is $4500, and the alloy Comp is $3200.
Frame Details
Thanks to some cleverly manipulated images that appeared in the months prior to the launch of the new Enduro, many riders expected it to resemble the Demo 8, with its futuristic one-sided design. Specialized did consider going down that route, but instead ended up with a bike that's not too far removed from the previous version, although there have been some welcome changes, including the addition of a threaded bottom bracket shell.
Along with moving away from a pressfit bottom bracket, Specialized also tucked the derailleur and brake housing into the frame rather than running it under the downtube. The lines run through tubes molded into the carbon fiber, which prevents any annoying rattling and makes maintenance less of a hassle
The seatstay design was altered slightly, and along with making the switch from an alloy to a full carbon rear end, there's no longer a brace connecting the two sides of the swingarm. In order to make sure that this didn't reduce the frame's stiffness, Specialized reinforced the portion of the arm that's connected to the rocker link. They also made the decision to use the same size bearings for all of the Enduro's pivot points, simplifying things for consumers and shops when it comes time for an overhaul.
The Enduro also gets Specialized's SWAT system, a pack rat's dream setup that allows the inside of the downtube to be used for storing whatever you can fit in there—just don't forget to take out that half-eaten tuna sandwich at the end of a ride. In addition to the storage compartment, there's a multi-tool mounted to the bottle cage, and a spare quick link and chain breaker are hidden underneath the stem's top cap. It may seem a little gimmicky, but it's anything but—there's something to be said about being able to fill up a water bottle and head out on a ride without needing to wear a pack.
Suspension Design
No surprise here—the Enduro 29 still relies on the proven Horst Link suspension layout for its 165mm of travel, with the rear shock mounted to a yoke that wraps around the seat tube. What is a little surprising, though, is that Specialized decided to hold off on going with metric shock spacing, at least for now—a 216 x 57mm Öhlins STX 22 handles the rear suspension duties. There's also a coil sprung version of the Enduro available, for riders who want to keep up with what the cool kids on the EWS circuit are doing.
Geometry
---
---
Specialized didn't need to go too wild when they updated the Enduro 29's geometry, but they did slacken the head angle to 66-degrees, versus the previous versions' 67.5-degree head angle. The seat tube was steepened by one degree to 76, and the chainstay length grew ever-so-slightly to 432mm.
Specifications
Specifications
Price
$8500
Travel
165mm
Rear Shock
Custom Öhlins STX, 216x57mm
Fork
Öhlins RXF 36, air sprung, 160mm travel
Cassette
SRAM XG-1295, 12-speed, 10-50t
Crankarms
SRAM XX1 Eagle, 30t chainring
Chainguide
Specialized
Bottom Bracket
SRAM GXP XR, 73mm
Rear Derailleur
SRAM XX1 Eagle, 12-speed
Chain
SRAM XX1 Eagle
Shifter Pods
SRAM XX1 Eagle, 12-speed, trigger
Handlebar
Specialized DH, carbon, 27mm rise, 780mm, 31.8mm
Stem
Syntace MegaForce 2
Grips
Specialized Sip Grip
Brakes
SRAM Guide RS, carbon levers, 200mm front / 180mm rear rotor
Hubs
Roval Traverse SL, DT Swiss Star Ratchet, 54t engagement
Rim
Roval Traverse SL 29, hookless carbon
Tires
Specialized Butcher front / Slaughter rear, Grid casing, 2.3"
Seat
Body Geometry Henge Expert, hollow titanium rails, 143mm
Seatpost
Command Post IRcc, 125mm travel
Climbing
Increasing the travel on the Enduro 29 could easily have turned it into a sluggish pig on the climbs—after all, 165mm of travel and big wheels doesn't exactly sound like the recipe for speeding uphill. Luckily, that's not the case, and the Enduro performed very well during both technical and not-so-technical climbs. There is a slight amount of suspension movement during out of the saddle efforts, but it's certainly not enough to be distracting. The relatively steep seat angle creates a more forward, upright, and centered position, which makes it easier to keep the front end weighted and on the ground no matter how steep the ascent. Even after I swapped out the stock 60mm stem for something shorter to match my personal preference there wasn't any unwanted front wheel lifting or wandering.
There are three high-speed compression positions on the Öhlins STX 22, along with a blue dial for adjusting the amount of low-speed compression, but the difference between each setting isn't as dramatic as what you'd find on either a Fox Float X or a RockShox Monarch Plus. I settled on running the shock in the middle setting for the vast majority of the time—it provided enough support for climbing, while remaining supple enough for climbing or descending through chunky terrain.
Descending
For as much travel as the Enduro 29 has it's still very manageable, so much so that I affectionately started calling it the BFG (Big Friendly Giant). The combination of a 66-degree head angle and 432mm chainstays adds up to a bike that's capable of plunging down the steepest descents, but still remains maneuverable at slower speeds. Of course, the handling isn't as snappy as the Stumpjumper 29, its shorter travel sibling, but it's still quick when it needs to be. Unlike a bike like Nukeproof's Mega 290, it's not as crucial that you keep things fully pinned at all times—you don't need to be harboring dreams of Enduro World Series glory to have fun on the Enduro 29. Getting the front wheel up and manualing through sections of trail was a breeze, and lifting the back wheel up for rapid direction changes didn't pose any problems either.
I'm a big fan of the latest batch of shorter-travel 29ers, but spending time on the Enduro reminded me that there's something about having a seemingly endless amount of travel that's tough to beat when it comes time to plow through chewed up, bomb-hole filled sections of trail—that extra cushion let me get away with making bad decisions on more than one occasion. No matter whether I was rolling through webs of slippery roots or navigating a steep section of trail that required heavy braking, the rear suspension felt very neutral and predictable - there's a reason the Horst Link design is so popular.
The Öhlins STX 22 shock delivered a plush, bottomless feel, sucking up every harsh landing and poor line choice without skipping a beat. The Enduro has a fairly linear suspension curve, but there was enough ramp up at the end of the stroke that I never experienced any harsh bottoming out. Although the shock is equipped with Specialized's AutoSag feature, I found that the resulting setting was a little soft for my liking, and ended up setting it up manually with 30% sag.
Up front, the RXF 36 fork was a smooth operator that's still supple and silent even after months of regular mud baths. I ran 110 psi in the fork's main chamber, and 135 in the ramp-up chamber for my 160 lb weight. I'd probably increase the amount of ramp up in drier conditions, which is done by adding air via a Schrader valve on the underside of the fork, but in the mud and muck those numbers worked well to provide enough small-bump compliance and traction. Although the Öhlins name gives the RXF 36 or the STX 22 an aura of exoticness, I wouldn't say either one is head and shoulders above the current offerings from Fox and RockShox, but they're certainly in the same performance bracket, and leave little reason to upgrade.
Specialized Enduro vs Trek Slash
I've been lucky enough to have spent a good amount of time on both the Enduro 29 and Trek's
new Slash
over the last few months, so it seemed worth taking a moment to go over how those two compare on the trail. On paper, the two bikes aren't far off when it comes to geometry, with similar chainstay and reach measurements, although the Slash has a 1-degree slacker head angle, and 15mm less rear travel. There's also the fact that you can't do bar spins on the Slash due to the Knock Block system, and you can fill the downtube of the Enduro with Twinkies if you'd like.
As far as overall climbing performance goes, I'd say the Enduro edges out the Slash due in part to its steeper seat angle—it's a more comfortable position for extended uphills. Both bikes pedal best after flipping a lever to increase the amount of compression damping, but the Enduro doesn't seem to go quite as far into its travel during standing pedaling efforts.
While neither bike will hold you back when it comes to making mincemeat of technical terrain, there is a distinct difference in how they feel on the descents. Comparing the Enduro to the Slash is like comparing a 4-door luxury sedan to a sporty coupe. It doesn't take much encouragement to get either bike up to speed, but the Enduro is a little plusher on really rough sections of trail, with a more forgiving feel than the race-bred Slash. The Slash works best when you take charge and keep your weight over the front wheel, while the Enduro is a bit more tolerant of less aggressive riders. Both bikes will happily get airborne when the opportunity arises, and I wouldn't hesitate to take either one into the bike park for some lift-served laps.
Component Check
• Specialized Roval Traverse SL Wheels:
I had nothing but positive experiences when I reviewed the
27.5-inch Roval Traverse
wheels a couple of seasons ago, and the same holds true for the 29" version. They're nice and wide, with a 30mm internal width, light, quick engaging, and hit the sweet spot of being stiff but not harsh.
• SRAM XX1 Eagle Drivetrain:
Constantly riding in mud and grit can be punishing for a drivetrain, but the 12-speed Eagle group handled it all without any issues. I can see some riders bumping up to a 32- or 34-tooth chainring over the 30-tooth ring that's spec'd, but that smaller ring does help to take the sting out of those extra-steep climbs.
• Specialized Slaughter tire:
Winter was particularly harsh in the Pacific Northwest this year, which meant that most of my rides involved mud, rain, and more snow than usual, and on more than one occasion building an ark seemed like a better idea than heading outside. For that reason, I ended up swapping the Specialized Slaughter semi-slick rear tire and installing something with a little meatier tread. The Slaughter is a great option for drier conditions, but for winter riding I'll take all the grip I can get.
What's Missing?
Specialized's S-Works bikes are meant to be the pinnacle of what's available, equipped with the highest-end frame and components for riders in search of the best of the best. For the most part, the Enduro 29 reflects that—carbon wheels, Öhlins suspension front and rear, an XX1 Eagle drivetrain—but there are two exceptions worth mentioning
The first is the 125mm dropper post. On a bike with big wheels and 165mm of travel, the last thing you want is for the seat to get in the way when dropping into a rowdy line. The bike's steep seat angle exaggerates the reduced amount of drop, putting the saddle in a position where it's even more of a hindrance. Specialized aren't the only ones guilty of spec'ing their highest end all-mountain bike with a 125mm dropper post—Trek does the same thing on their Slash 29 – but at the very least, I'd like to see the large and XL sizes come with a 150mm dropper post. Specialized's Command post does work very well, and the lever is one of the best out there, but an extra 25mm of travel would be much appreciated.
My second gripe has to do with the SRAM Guide RS brakes. Yes, the levers have been upgraded to carbon, but for me, the ability to adjust the pad contact point is more important than saving a few grams. The Guide RSC model, or the Ultimates would have been a better choice, especially considering the bike's asking price.
Pinkbike's Take
---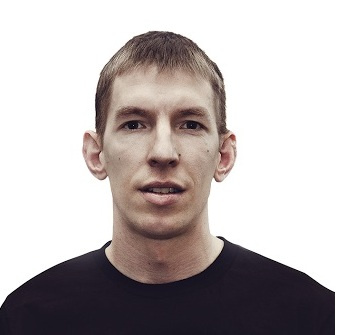 About the Reviewer
Stats:
Age: 34 • Height: 5'11" • Inseam: 33" • Weight: 160lb • Industry affiliations / sponsors: None
Twenty-two years deep into a mountain biking addiction that began as a way to escape the suburban sprawl of Connecticut, Mike Kazimer is most at home deep the woods, carving his way down steep, technical trails. The decade he spent as a bike mechanic helped create a solid technical background to draw from when reviewing products, and his current location in the Pacific Northwest allows for easy access to the wettest, muddiest conditions imaginable.