As strange as it may seem, up until now Transition didn't have a longer travel 29er in their fleet. Sure, there was the Smuggler, which punched well above what its 115mm of rear travel would suggest, but that was it in the full-squish 29er department. That's no longer the case, and the Sentinel has made its grand entrance as a super slack, extra-beefy machine designed for partying on the descents.

There are three complete bikes in the lineup, with prices ranging from $2,999 USD up to the X01 Complete model tested here that retails for $4,999 USD. Component highlights include a 160mm Fox Float 36 fork, a Float DPX2 shock, SRAM X01 Eagle 12-speed drivetrain and SRAM Code RSC brakes. There's also a frame only option (with a DPX2 shock) for $1,999.

Transition Sentinel Details
• Intended use: all-mountain / enduro
• Travel: 140mm rear / 160mm front
• Wheel size: 29"
• Aluminum frame
• 64° head angle
• 435mm chainstays
• Boost spacing front and rear
• Sizes: S, M, L, XL
• Weight: 32 pounds (size L)
• Price: $4,999 USD
•
www.transitionbikes.com
Frame Details
The Sentinel's aluminum frame looks like it was built to take a beating, with a generous amount of overlap between the top- and downtube. There's plenty of standover clearance, and the seat tube height is nice and low, allowing for the use of longer dropper posts.
The bike is fully up to date with the latest standards - there's Boost spacing front and rear, and a trunnion-mounted, metric shock that delivers 140mm of travel, but thankfully Transition stuck with the tried-and-true threaded bottom bracket.
Internal routing is in place for everything except the rear brake line, which seems like the ideal compromise between fashion and function. Transition updated their internal routing design with a new plastic cover where the housing enters the frame, and there's also a length of foam tubing that goes around the housing to keep everything rattle-free. Even with a piggyback shock there's plenty of room to mount a water bottle cage in the front triangle, and there are ISCG tabs for riders who want to run a chain guide of some sort.
Suspension
The Sentinel uses Transition's GiddyUp suspension layout, their take on a Horst Link design. The overall configuration isn't drastically different from prior models in their lineup, although the kinematics have been revised slightly, resulting in a slightly longer rocker link, and a more vertically oriented shock.
Boundary Pushing Geometry
It's the Sentinel's geometry that's been lighting up the internet lately, and for good reason. There aren't many 29ers on the market with geometry as aggressive as this – a 64-degree head angle, 475mm reach for a size large, and a reduced offset fork. Those numbers are all parts of Transition's Speed Balanced Geometry concept, which we covered in detail
here.
There are five main components that differentiate Transition's new Speed Balanced Geometry from what they have used in the past, concepts that have also been applied to the Patrol, Scout, and Smuggler for 2018. The bikes have an even longer reach, a slacker head angle, a reduced fork offset, a steeper seat tube angle, and shorter stems. Even though on paper the longer reach numbers may seem daunting (a size large will now be 475mm), the new bikes are spec'd with 10mm shorter stems, and the steeper seat angle will also help to maintain a similar bar to saddle distance to Transition's previous models. The reduced offset fork will also partially counteract the wheelbase length increase that comes with a slacker head angle.
Specifications
Specifications
Price
$4999
Travel
140mm
Rear Shock
Fox DPX2 Performance Elite
Fork
Fox 36 Float RC2 160mm
Cassette
SRAM XG 1275
Crankarms
SRAM Descendent Carbon
Rear Derailleur
SRAM X01 Eagle
Chain
SRAM GX Eagle
Shifter Pods
SRAM X01 Eagle
Handlebar
Race Face Turbine R (800 x 20mm)
Stem
Race Face Turbine R (40mm)
Grips
ODI Elite Flow
Brakes
SRAM Code RSC
Wheelset
e*thirteen TRS+
Tires
Maxxis Minion DHF & DHR II 29x2.3, EXO casing
Seat
ANVL Forge Stealth
Seatpost
RockShox Reverb Stealth
Climbing
Much of my riding over the last year has taken place on longer travel 29ers, so I'm familiar with what it typically takes to get them to the top of tricky climbs, but the Sentinel really is a different beast. Once it's in motion, its slack head angle and long wheelbase create a rock crawling monster, an immensely stable bike that'll scale pretty much anything, especially if the trail isn't
too
twisty and turny.
The way the Sentinel managed to find traction and remain calm even on the chunkiest trails was impressive, and while its handling feels quite different compared to a steeper angled, less sprawling bike, the Sentinel's geometry, including the reduced offset fork, makes it much more manageable than a cursory glance at its numbers would suggest. With the DPX2 set to 30% sag the bike has a very neutral feel - its acceleration isn't as snappy as the Hightower LT, but it still remains relativity bob free, although I usually ran the shock in the middle compression setting to get a little more support on the climbs.
The bike's steep, 76-degree seat angle makes it possible to keep plenty of weight over the front wheel, and no matter what mess of roots or rocks I aimed the bike at it would roll up, over, and onward without stalling out. Of course, there's no escaping the fact that the Sentinel is a little portly, and those extra couple of pounds are noticeable – it doesn't exactly leap off the starting line when you step on the pedals.
With the reduced offset fork it felt like there was less need to make micro-corrections to the front end, and I found that I didn't really need to pay as much attention to the bike to keep it on track, even on tighter uphill switchbacks. Compared to a bike like the Yeti SB5.5, where the front end tended to feel a little light on really steep climbs, the Sentinel remained glued to the ground, without any unwanted wandering or flopping.
Descending
The Sentinel is an absolute beast when it comes time to descend, a downright monster when the trail turns steep and rough. There are plenty of long-travel 29ers out there that can handle the Whistler Bike Park, but when it comes to tackling the steepest, chunkiest trails there aren't many that can match the Sentinel's performance. The amount of stability is astounding, and the weight that held it back a bit on the climbs only serves to make it feel even more solid, especially when touching back down after spending time airborne.
The Sentinel does prefer to plow straight ahead rather than pop off trailside features – smashing straight down the trail is its strong suit. The slack head angle and reduced offset fork make the bike feel like it's on rails in the turns, a sensation that took a little getting used to. It's almost like carving down a slope on skis that haven't been detuned all the way – initiating turns is easy, but finishing them is a little harder, because the skis (or bike) want to keep maintaining that same arc. It takes a little extra muscle to make quick direction changes, and you really need to lean into the whole bike, rather than steering from the handlebar.
The slightly different riding style quickly became second nature, but it does feel kind of strange going from the Sentinel to a bike with more traditional geometry, at least for the first few minutes – those steeper and shorter bikes almost feel twitchy and overly eager to turn.
If you're hung up on numbers, 140mm may not seem to qualify as 'long-travel', but I never encountered a situation out on the trails where that wasn't enough. The 160mm Fox 36 helps take the initial edge off those hits, and the tune on the DPX2 shock felt great – it's plush without any wallowing, and if I didn't know otherwise I would have guessed that the Sentinel had more than 140mm of travel, and it can definitely go toe-to-toe with longer travel machines like the Specialized Enduro 29 or Trek Slash.
Which of those bikes is the best? That's a tough one, but I will say that the Sentinel feels more like a pure DH machine than either the Enduro or the Slash - it wants to bomb straight down the fall line at top speed whenever possible. The Enduro may have more travel, but I'd call it more of an all-rounder due to its lighter weight and slightly quicker handling, while the Slash feels racier, again partially due to its lighter weight, and also due to its stiff carbon frame.
What About That Offset?
I've been answering all sorts of questions about offset lately, many from riders who are worried about getting left behind by some sort of new "standard." Should you rush out and buy a fork with the least amount of offset you can find? Well, no. The amount of offset does make a noticeable handling difference, but it's not as cut and dry as saying that X amount of offset is bad and Y amount of offset is good – there's more to it than that, and installing a fork with the least amount of offset possible isn't going to automatically turn your bike into a magical shred sled.
I spent a day in the bike park switching back and forth between two Fox 36 forks, the one that came on the Sentinel, which has 44mm of offset, and one with 51mm of offset, which is what the majority of 29ers are currently spec'd with. I started off by taking three laps on the stock fork, and then made the switch to the fork with 51mm of offset. The difference is very noticeable – the increased offset felt more like what I'm used to, and the bike felt livelier, but it was also easier to oversteer and wash out the front wheel – the feeling of unlimited front wheel traction that the 44mm offset fork delivered wasn't there anymore.
I timed all of my runs, but the numbers didn't end up indicating any statistically significant difference between the two offsets; I felt like I was able to adapt my riding style fairly quickly to both forks. After swapping back and forth between the two offsets it was clear that there are benefits to the stock, reduced offset fork on the Sentinel – namely better front wheel grip and more stability – but the bike works just fine with a 'regular' 51mm offset fork as well.
Component Check
• Maxxis Minion Tires:
It's hard to go wrong with a set of Minions, but I do wish that Transition went a little wider – a 2.5" DHF WT up front and a 2.4" DHR II WT would be an even better complement to the Sentinel's abilities than the 2.3" versions it's spec'd with.
• Chain slap guard:
The Sentinel's chainstay protector could stand to be a little longer – as it is, there's a weld that's left uncovered and in the line of fire from chainslap.
• Fox DPX2 shock:
The DPX2 has an excellent on-trail feel, and its performance remained extremely consistent, even during top-to-bottom laps in the bike park.
Pinkbike's Take
---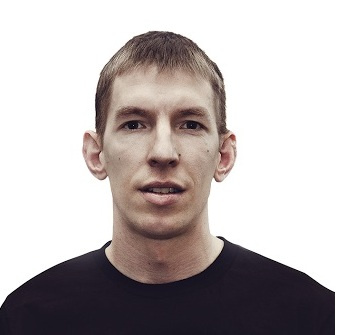 About the Reviewer
Stats:
Age: 35 • Height: 5'11" • Inseam: 33" • Weight: 160lb • Industry affiliations / sponsors: None
Twenty-two years deep into a mountain biking addiction that began as a way to escape the suburban sprawl of Connecticut, Mike Kazimer is most at home deep the woods, carving his way down steep, technical trails. The decade he spent as a bike mechanic helped create a solid technical background to draw from when reviewing products, and his current location in the Pacific Northwest allows for easy access to the wettest, muddiest conditions imaginable.