Pinkbike Product Picks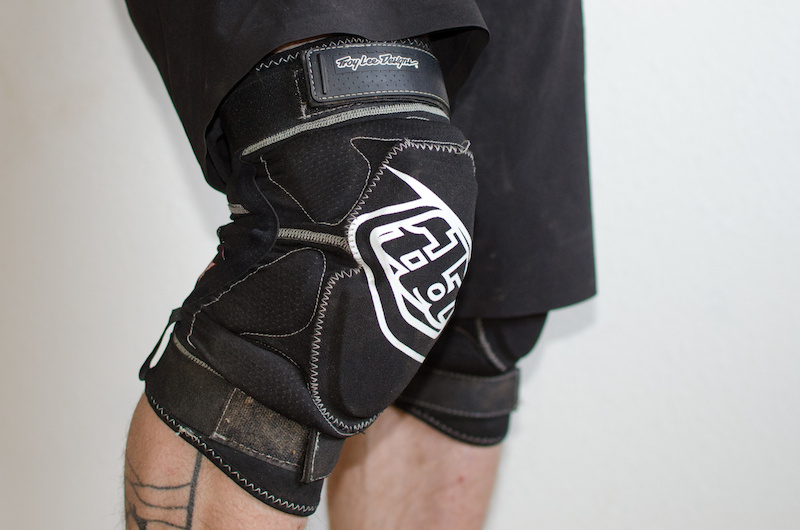 Troy Lee Designs T-Bone II Knee Guards
Troy Lee Designs' popular T-Bone knee guards went on a bit of a diet over the winter, re-emerging for the 2014 season with a lighter and more form fitting design. Aimed at the all-mountain segment of the market, they are still a slip-on style guard, with an elasticised hook and loop closure at the top and bottom to keep them in place. A stack of several densities of memory foam is covered with an abrasion resistant material to provide knee cap protection, and additional foam is in place on either side of the pads to further ward off impacts. The back of the T-Bone is constructed from an Airprene mesh to help with breathability. MSRP: $68 USD. Sizes: XS/S, M/L, XL.
www.troyleedesigns.com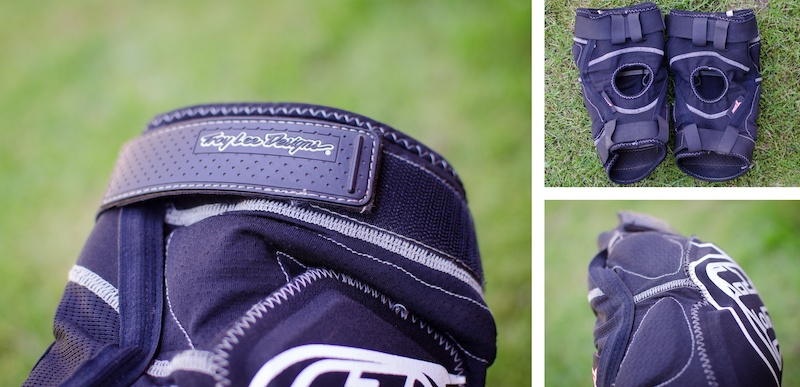 The T-Bone guards worked well to keep our knees out of harm's way, but we'd like to see the orientation of the hook and loop straps reversed.
Pinkbike's Take:
Lighter weight knee pads are much more likely to make their way into our packs these days, especially on those long rides when the last thing you want to be doing is schlepping ten pounds of body armor up an endless climb. The T-Bones make the cut, with an easily packable design that makes it hard to justify ever leaving them at home. Once they're on, they conform well enough that it's more like wearing a slightly thicker set of knee warmers rather than knee pads. The pads did cause some discomfort on the first couple of rides - the circular seam at the rear caused a bit of chafing at the back of the knees during periods of extended pedaling, but once they broke in this was no longer an issue, and they became more and more comfortable with each ride. Weight and fit are one thing, but how a pad performs during a crash is another. I was (unluckily) able to give the T-Bones a full crash testing, as there was a period of time where gravity seemed to be stronger than usual, and on more than one occasion I found myself sliding through corners on my knees, or tossed ungracefully off the bike and into the middle of the trail. The pads did their job, remaining securely in place and absorbing impacts that would have otherwise left my knees abraded and bruised.

Is there room for improvement? Well, it would be nice to see a little additional or thicker padding at the side of the knee around the area of the medial condyle, the protuberance on the side of your knee that seems to have a magnetic attraction to top tubes. There is foam padding on the side of the T-Bones, but the gap that's left to make pedalling easier leaves this area vulnerable. A strip of foam that was oriented horizontally, running from back to front could fill this gap and still allow for pedaling comfort. The only other small change we'd like to see has to do with the upper strap. The pad's construction has the hook portion as the base, and then the elasticized strap holds the loop portion. Those little hooks have a tendency to grab and get hung up on shorts if they are not completely covered by the upper strap - reversing this orientation would fix this, as the loop portion is much less 'grabby'. This is a minor quibble, and on the whole the T-Bone pads are a worthy option for riders looking for an effective and unobtrusive knee pad. - Mike Kazimer
---