Sure, there have been a few examples that have made production - GT's IT-1 downhill bike and those Lahar's that looked like they were lifted from a Ridley Scott movie come to mind - but saying that either was "commercially available" in any real quantities could be debated. These days, New Zealand's Zerode is leading the canned-gearing charge with their G2 downhill bike that employs a Shimano Alfine 8-speed hub as a gearbox, and the new
Taniwha all-mountain rig
with a carbon frame that's molded to work with a 12-speed Pinion transmission. Both bikes are also about as commonly seen as a giant squid.
A few boutique brands aside, you won't see a gearbox on any mass-produced mountain bike. So... why is that? If the idea makes so much sense, why don't we have a slew of Giant, Trek, and Specialized all-mountain and downhill bikes with gearboxes bolted to them to choose from?
The simplest reason might make the most sense: as cool as a gearbox bike might be, we don't actually need them. In a recent
Pinkbike Poll questioning the reliability of derailleurs
, over 6,500 of the 10,000 replies stated that it had either been more than two years since they broke a derailleur, they couldn't even remember the last time they broke one, or that they've never even had an issue. And over 9,000 readers also said that they rarely have issues at all, or that they're at least moderately happy with their current drivetrain.
Is it a case of the vocal minority, then? Because while there might be hundreds of comments begging for a gearbox on any article that even mentions the topic, it looks like the actual demand and numbers of people willing to spend money on such a bike is far, far smaller than it appears.
Then again, maybe a lot of consumers are thinking wrong. ''If I had asked people what they wanted, they would have said faster horses,'' some apparently successful business guy named Henry Ford once said. And he was probably right. Innovative products, technology, and manufacturing methods are created not by the average consumer, but rather by visionaries who can, in a way, see the future, even if they are dreams driven by dollars and euros. Could Shimano, SRAM, Pinion and others solve the issues associated with gearboxes such as friction, weight, and how they attach? Maybe, but even if they could, would it make any business sense to do such a thing? If Honda couldn't justify it, the answer might be 'no.' Or is there really a conspiracy, as some seem to believe, to make sure we keep buying SLX and X01 derailleurs, or do gearboxes just not make any sense?
Below, I talk to some of the companies and people who have the ability to change the drivetrain landscape, and some of them are trying to do exactly that while others explain why a derailleur-based system is still the answer. -
Mike Levy
---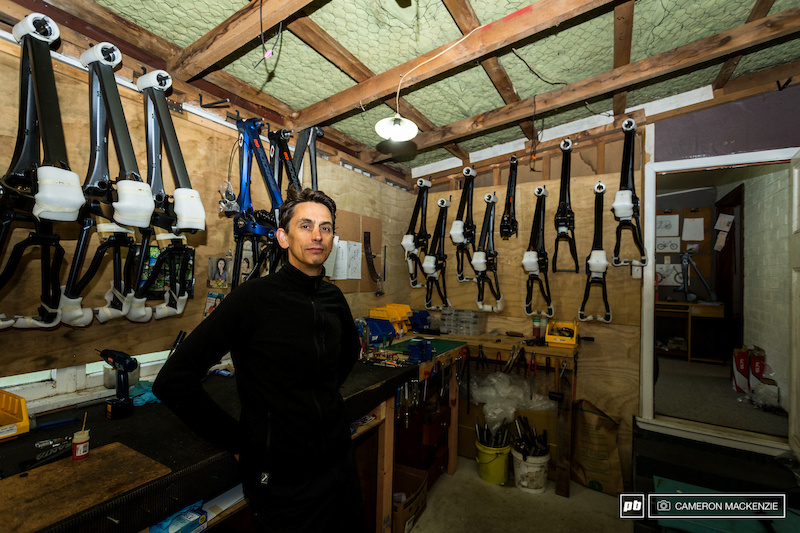 Rob Metz

- Zerode
If you want a gearbox bike these days, you'll likely be considering one of Metz's creations. His G1 and G2 downhill bikes have employed a frame-mounted Shimano Alfine hub as a gearbox for years, and his new Taniwha all-mountain design is built around a Pinion gearbox.
Gearboxes are the obvious choice to address the issues of range, unsprung weight and durability that plague the standard MTB drivetrain. ''Innovations'' such as 50-tooth cogs, clutch derailleurs, and lightweight cassettes are all band-aids to a problem that has an ultimate solution in a gearbox.

It should be the norm, but it's not because it's hard to do right. Just ''putting a gearbox on a bike'' won't work; it needs careful consideration of materials, suspension design and geometry to get the bike and the gearbox to perform as one. Some gearbox bikes have been over complicated in the past; it's gone beyond the riding experience to become a design statement that's all about the gearbox and not about the riding experience. Often, adding a gearbox has been seen as a reason to push other boundaries on geometry or material. While these are still great bikes, the combination of so many new ideas in a single bike has overwhelmed the everyday rider.
When done well, simplicity is beautiful and powerful, but it's incredibly hard to achieve. To succeed, a gearbox bike needs to be simple, and it needs to start from a desire for a better riding experience rather than a desire ''to put a gearbox onto a bike.''

The number one reason why gearboxes have not become the norm is that people don't want to buy a gearbox - they want to buy a riding experience, and until now gearboxes bikes have been all about the gearbox. When you jump on a Taniwha, the first thing you notice is how nicely it rides, and only then do you realize it's got a gearbox. -

Rob Metz
---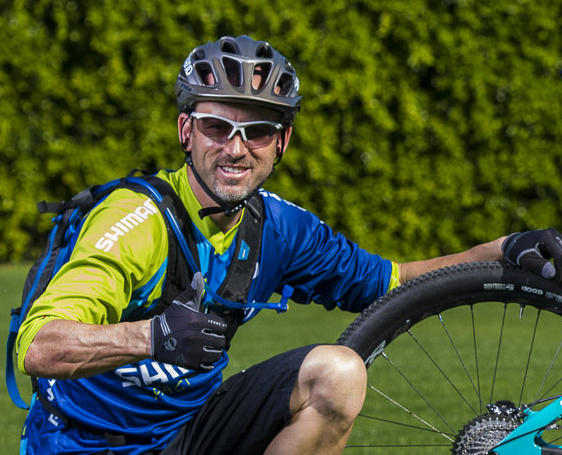 Joe Lawwill

- Mountain Bike Marketing, Shimano
Lawwill spent well over a decade racing downhill at the highest level, and even collected a World Championship win as a Master in 2002. You're more likely to see him at an enduro race these days, however, and yes, he's still fast as hell.
First, let me say I love the gearbox concept for bicycles. If I could snap my fingers and all bikes were magically transformed into gear box bikes that had a comparable amount of drag, similar overall weight, and a reasonable cost, the world would be a better place. Ditching a highly exposed derailleur and eliminating chain drops while having a stronger rear wheel with less unsprung weight and potentially a better working suspensions system is all music to my ears. But, there are some realities that can't be ignored. One of the biggest and most obvious is the fact that gears in a gearbox have significantly more drag than the chain system we are accustomed to. Back in the late 80's when my dad [Mert Lawwill - Ed.] was contemplating a rear suspension system, he knew given the limited power output of a human that pedaling efficiency would be paramount and that has not changed today, unless, of course, we are talking about e-bikes...

As far as I know, there is no gearbox tech that can match the efficiency of a chain system, even when bad chain lines are factored in. Pinion does, however, have an interesting system that has a nice solution for keeping friction to a minimum, and Zerode is releasing a really slick looking bike using the Pinion gearbox that I am very interested in trying. According to their specs, the weight for the frame is very competitive, but specific drag comparisons to a traditional chain and derailleur are not noted. The overall cost is a bit high, but hey, as long as the amount of drag is acceptable and it truly performs, then to me it may be worth it, but maybe not for everyone.
Aside from the drag issue, you have to consider what this means to the bike brands who have invested heavily in their current systems. Nothing they are making now is directly compatible with a gearbox, so this means re-developing, potentially from the ground up, and expensive carbon molds. So the short answer as to why you don't see gearbox bikes everywhere is it's a HUGE commitment by the bike brands to come to the market with a completely new bike that uses a less efficient system than we are accustomed to, and that doesn't have a high demand. My guess is no bike brand is getting an onslaught of letters demanding them to produce gear box bikes...

But, as we have learned with the variety of wheel sizes, geometries, and suspension travel, there is no perfect do-it-all setup. We have trade-offs everywhere we turn, so maybe giving up a little in the efficiency department is worth it. For some, it's not, and some just fear change so there is no guarantee that if a company rolled the dice that it would pay off. The overall bike industry is pretty soft, especially in the downhill segment, so asking brands to invest a lot of money in new designs to only sell a relatively small number of frames is not going to get the thumbs up from George in accounting, so there is a very real gamble that could literally bury a company. Also, you have to consider that bike shops across the land are not going to be carrying replacement parts right away, and they are not going to be trained on how to service the gearboxes either. Both fairly easy issues to solve, but they will require time and money, which would be a gamble for them as well.

Aside from the investment of bringing it to market, you have to think about the challenges of the gearbox itself. It has to be more durable, light enough, and cost effective for it to be welcomed. Overall bike costs for those carbon trail bikes and DH bikes we love so much are already so high, and asking people to pay more for a likely heavier bike that is harder to pedal may not appeal to the general consumer. So add that concern to the minds of a manufacturer and it's less and less of a mystery why you don't see gearbox bikes everywhere.

Our current drivetrains, and I don't mean just Shimano's, but any traditional drivetrain, is so exposed that it almost seems crazy that we consider this as acceptable, but the reality is it works pretty damn well. No, it's not perfect but it's damn good, and with it I am able to enjoy the great outdoors. I hear people get upset at Shimano for spending time making relatively minimal improvements to the derailleur while they think Shimano should be spending all of their time on gearboxes. I have read comments where people actually call Shimano stupid for trying to improve the derailleur, but these people might want to stop and realize for a moment that Shimano doesn't just have just a couple engineers. Time spent improving existing tech is not taking away from future tech. There is a full-time dedicated team constantly working on future technology.

Is Shimano developing a gearbox? I will neither confirm nor deny anything regarding that, but I can say that if Shimano were able to make something truly superior and had the major bike brands' commitment, it would be something we would push to make happen. Like it or not, the development of electronic shifting and e-bikes is actually going to help the realization of gearboxes. At least that is my prediction. Bike brands are already learning to build bikes around e-bike motors, and going to a gearbox design would not be too much a departure. What if frames were made so that you could have it interchangeable between a gearbox and an e-bike motor?

Let's hope getting gearboxes mainstream is not impossible, and one day, in the not so distant future, we see it happen. I for one am willing to compromise a little to get the benefits the gearboxes offer on some of my bikes, but on my XC race bikes I am not willing to give up any of my precious watts, and I don't think I am alone, so don't expect continued development of traditional derailleurs to stop anytime soon. -

Joe Lawwill
---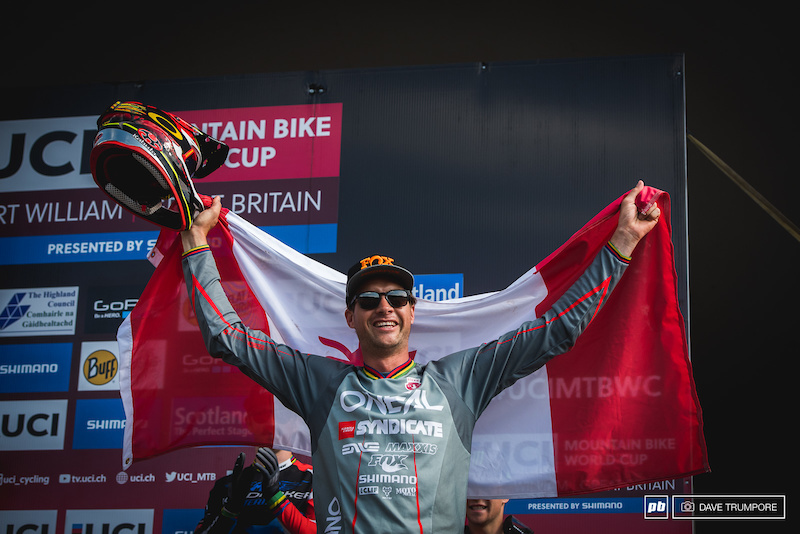 Greg Minnaar

- Santa Cruz
The Santa Cruz Syndicate racer's resume is the stuff of legend: three-time World Champion, three World Cup overall titles, and the winningest male downhill racer of all-time. Oh, and he used to race for this little outfit called G-Cross Honda on the RN-01, a gearbox bike with Showa suspension.
I think the gearbox was definitely something incredible, and Honda did a great job of coming up with their gearbox. It was very simple; it's very similar to what we use, traditionally, now as a drivetrain. There wasn't too much that was different, but it was just the way it was configured on the bike and the way it ran. The main reason for the gearbox, I think, was to hold the distributed weight of the drivetrain in one central place in the middle of the bike to try and make it handle better, and it worked really well. Keeping the weight centered over the bottom bracket was definitely one of the key factors to that bike handling so well.

I think that the challenges that come up now include drag. Running two chains in a gearbox is what we fought against a lot at Honda, and still having the bike coast as fast as possible, which was really tough. So the drag was kind of a big thing, and although we brought it down considerably, it still didn't coast as fast as a [bike with a] traditional drivetrain. Another thing that makes it tough is how it sits in the frame. You'd have every bike design having to be configured around a gearbox, but right now, with a traditional drivetrain it allows you to be a little more creative with frame design. Unless one of the bike brands went and designed their own gearbox, I don't see it working spread through a bunch of different bikes. I think trying to create a gearbox or internal gearing through a hub is kind of drawing away from the handling of the bike. To bring that up into the center of the frame is key, but at the same time, you're just creating drag.

So I think there are a few things that have stalled it out, one just being the design. If you had a gearbox you could buy, and you had to build a frame around it, I think it limits the design considerably. And you know, we're in an industry where consumers like to buy something different. If I go onto Pinkbike, I read all the comments about why a bike has got a certain leverage ratio and this or that, and this ''blogger,'' if that's the right term to call them, prefers a 62-degree head angle. It's quite technical and guys quite like to be different, as well as have a great acronym for their suspension design.

So I think that's what's really holding this back. But, at the same time, it's nice to have a variety of bikes. We've got a lot of different brands to choose from, and they all have something different to their suspension or in their frame design, and the gearbox would definitely hold that back a lot. -

Greg Minnaar
---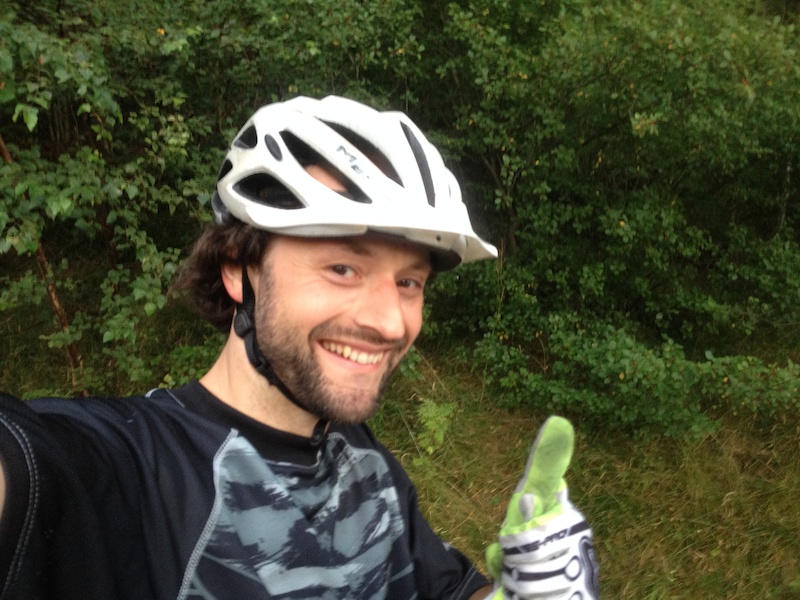 Wacek Kipszak

- Opinionated Consumer
Better known as 'Waki Designs' here on Pinkbike, Kipszak is both one of our most prolific and eccentric commenters, as well as being a mountain biker and consumer with some strong opinions.
For me, the gearbox is a no-brainer for DH bikes and maybe for trail bikes. Companies say that all they do is to push the boundaries of the bike design, and moving up to 400-grams from the unsprung mass to the place where weight matters the least sounds like the way to go. Even at the cost of a full kilogram added to a total weight of the bike. Two of the three suspension specialists I asked before writing this confirmed without much doubt that each bump shaves less speed off the bike, covering up for lesser pedaling efficiency with a surplus. The industry is boasting with enthusiasm about increasing rear wheel stiffness, and making the freehub much narrower to fit only one cog instead of a whole cassette would definitely improve that. The issue is that companies focus on safe ways of making 'gear bucks.'

The last time someone put their balls on the table was SRAM with their XX1, which instantly revolutionized the way we spin circles and keep chains on. Small companies naturally can, and must have, the courage, because there is no other way they can win against the big guns. It is easy to incorporate a standard drivetrain into the frame design - all you need is a derailleur hanger and cable guides. Drivetrain companies are reliable suppliers with a wide offering of products suiting budgets and needs of their clients. No matter what you get from whom, everything fits that bloody derailleur hanger. It's harder with the gearbox because different companies make gearboxes in different shapes, and there are different frame mounts. However, development of e-bikes shows that manufacturers can agree on a mounting standard for a large chunk of machinery in the BB area.

What troubles me most is riders buying into this game. Eagle and Di2 are the evolution of the drivetrain, and yes, shifting quality goes up, but who on earth negotiates rocks on a steep climb at a high pulse rate, or tries to fit a few pedal strokes down a gnarly track - you know, doing mountain biking - and thinks: ''I wish my drivetrain shifted smoother! Those big gaps between gears are soooo annoying! I haven't readjusted my rear mech for eight months and it shifts badly!'' Of course, if you ride on a fire road for a few hours, first world problems find their way into your thoughts, things like how a gearbox is up to 10-percent less efficient. Good, I say, as my ride will be five minutes longer, but I wish I were home, eating snacks and watching cat videos on my phone! Even the large portion of the downhill crowd is on the derailed bus: ''Aaaaaaaah, I put a total of one-hundred pedal strokes through a whole weekend of park riding, but with a gearbox I would need to make ten more to be just as fast! Whoops, there goes my X01 DH derailleur.''

So while I find it understandable why we see so few gearboxes on bikes, it is always a good time to make that huge step and increase bio-diversity of bicycle design and put these gearboxes on DH bikes. If companies are really into gaining seconds, they should put the money where their mouth is and make gearboxes a reality. SRAM and Shimano can make a gearbox better and more reliable than Pinion; I have no doubt about it. Another thing I think about as an architect and aesthetics snob is the fact that gearbox'd bikes used to be rather ugly or just not mainstream enough. But the beautiful and exciting Zerode Taniwha seems to be a great candidate to change the image of a gearbox bike being a weirdo. -

Wacek Kipszak
---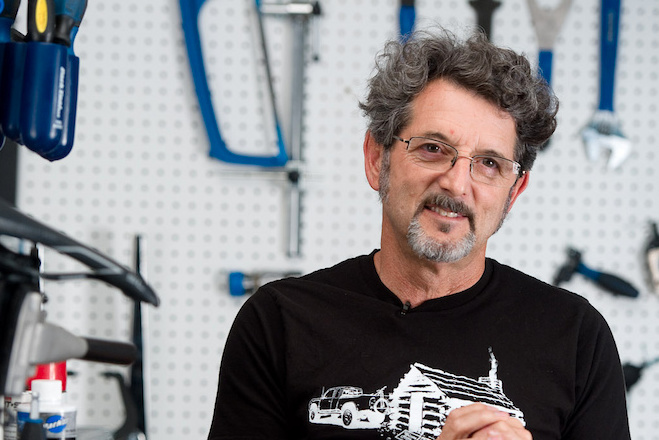 Richard Cunningham

- Tech Editor, Pinkbike
RC has probably forgotten more about bikes than most of us will ever know, thanks to decades in the cycling industry as a designer, frame builder, and journalist.
Widespread acceptance of a geared transmission is farther off the horizon now than it was only a handful of years ago, in spite of the fact that a number of promising examples have been put into production. SRAM's successful campaign to ditch the front derailleur is the primary reason. The most compelling arguments for a gearbox versus the existing derailleur have been: simplified, one-lever shifting; evenly spaced gear selections with no overlaps; sealed, lubricated, all-weather reliability with fewer exposed parts to break; and one precise sprocket location to stabilize rear-suspension kinematics. SRAM's 11-speed one-by derailleur transmission, and its more recent Eagle 12-speed system, covered most of those bases. Simple, one-lever shifting - check. Fewer exposed parts to break - check. Chainring diameters stabilized around 32 teeth - check. Evenly spaced gear selections with no overlaps - not perfect, but pretty close.

Presently, if one assumes that price, weight, and efficiency are equal, only two arguments remain in favor of the gearbox: It can be lubricated and sealed against the elements, and its gears can be arranged to provide exact and evenly spaced selections between shifts. Without belaboring the point, the reason a chain and sprocket cannot provide even steps across a cassette is because all of the sprocket teeth are constrained by the chain to a half-inch pitch; SRAM's designers can't have a perfect 13-percent step between gears. Instead, they must choose the sprockets that best match and live with the result. Look at the inside of the Pinion gearbox and you may notice that the gears use a wide variety of tooth profiles. They altered the pitch of the teeth to achieve nearly perfect jumps across the entire range of the transmission.

Before I move to a final analysis, there is a big equalizer - the elephant in the room - that must be addressed before any arguments for or against the rear derailleur can be posed. If bike makers switched to gearboxes today, the two weakest links of the present system would still remain on most mountain bikes. The vision of the ultimate gearbox bike - the sleek unencumbered profile, the all-weather Gates Carbon belt drive, paired with the integrated gearbox - is a hardtail, and most of us ride full-suspension bikes. So, the final drive of most production gearbox bikes would most likely be a roller chain and, because of the variable chain lengths created by the most-wanted suspension designs, there is going to be a chain tensioner (like the jockey cage that hangs below a rear derailleur) at the rear axle to compensate for that, probably with a clutch mechanism. Presently then, the viability of a mass-produced all-mountain gearbox bike hinges on whether evenly spaced shifts and a sealed, long-wearing transmission are compelling enough reasons for bike makers to risk making them, and tempting enough to send customers rushing to buy them. I doubt either will happen in the near future.
The gearbox reality check is that they are substantially heavier and more expensive than a derailleur transmission and, in the best case scenario, fall significantly short of its efficiency. And bike makers must be brave enough sell a design that looks different - and to dedicate their frame designs to one specific gearbox, knowing that there will be no alternative should a problem arise, or another maker shows up with a more appealing transmission. The very existence of all-mountain and downhill bikes, however, proves that price, weight, and efficiency are not paramount concerns for customers, and bike makers' recent rush to build dedicated frames for e-motors has proven that the Specializeds and Treks of the world would build gearbox bikes in a heartbeat - but not unless it was a sure bet. Say what you will, it's a rare moment in history when a major bike brand has the courage to stand alone (Cannondale comes to mind) and market a truly innovative or even a significantly different looking product. They may put a bike length ahead of the peloton, but if nobody follows, the ''innovators'' quickly fade back into the safety of the pack.

In the end, riders will decide if the gearbox is important enough to succeed. The sport is maturing, which creates customers who are more inclined to purchase a sure bet, keep it for a few years, and then buy a new, improved version. If they push the paddles and the transmission always shifts - which is most often the case - then I doubt today's enthusiasts will find cause to make a dynamic move to a gearbox bike.

I am far from a hater. The gearbox concept, in some form, is arguably the next step for the market's elite, long-travel segment, and should a major player muster the courage to commit to the concept (along with the cash to successfully market it), I have no doubt that their followers will rush in to claim ownership of the trend. It's what we do best. -

Richard Cunningham
---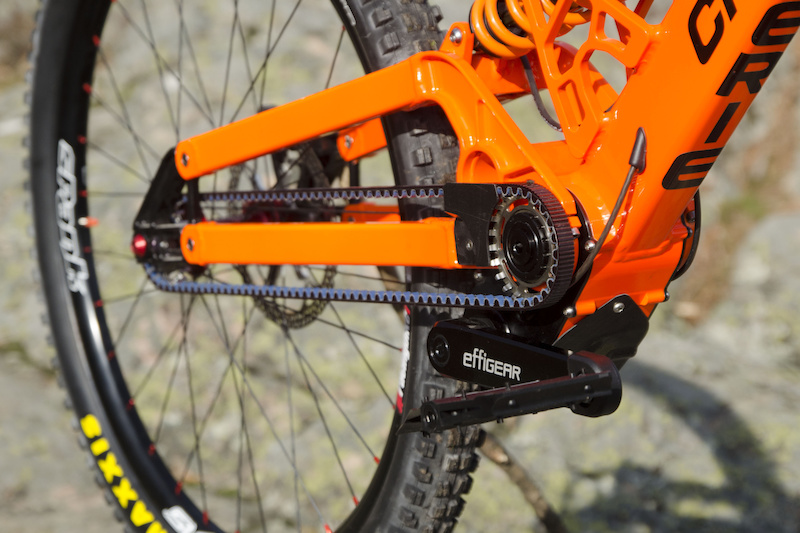 David Roumeas

- Effigear
Roumeas is one of the men behind Effigear, a French company who have designed their own sealed gearbox. And if that wasn't enough, he and Guy Cavalerie went on to create their own bike brand, Cavalerie, to mount their gearboxes to.
First, the gearbox has a bad reputation. We've seen a lot of projects being a big failure and enforcing the idea of "gearbox is heavy." It's not the case anymore; of course, gearbox bikes aren't the lightest on the market, but you can easily build a ready to shred enduro bike under 13.5kg (29lbs) with an aluminum frame. The most important thing isn't the bike's weight, but it's the weight in the position on the bike.

Second, a gearbox bike is more expensive because fewer units are made. On a bike's lifetime, the gearbox will be cheaper on maintenance than a traditional drivetrain which at the end makes the gearbox bike cheaper than a regular one. This is feedback from users who are bored of maintenance on their drivetrains. Even if current drivetrains become much more reliable than they are, after a year you have to change parts (cassette, chain, etc) if you're lucky and haven't crashed it during this first year of riding. For example, our gearbox has a five-year of warranty, so you only have to change the secondary transmission every two years with a belt drive.
Third, it's a new standard. You can't place a gearbox on a regular bike. So it looks bad at first look but, regarding bike design, it gives more opportunities in term of frame design and kinematic optimization (higher swing arm pivot, no kickback effect, stiffness and symmetry of the rear arm, etc.) I've been in discussion with a few designers from big bike companies, but most of them want to try a gearbox "on an existing bike" which has been developed and optimized for a derailleur; the chain line will be slightly different and the bike won't work properly with that.

Maybe it doesn't have to become the norm. I think it's more an alternative for riders who don't want to use their bike as a ready to trash product that they change every year and want to spend less time on maintaining their bike. E-bikes are also a good opportunity for us. A gearbox can provide a good solution to difficulties that derailleur meets with electrical motors. We are actually working on this.-

David Roumeas
---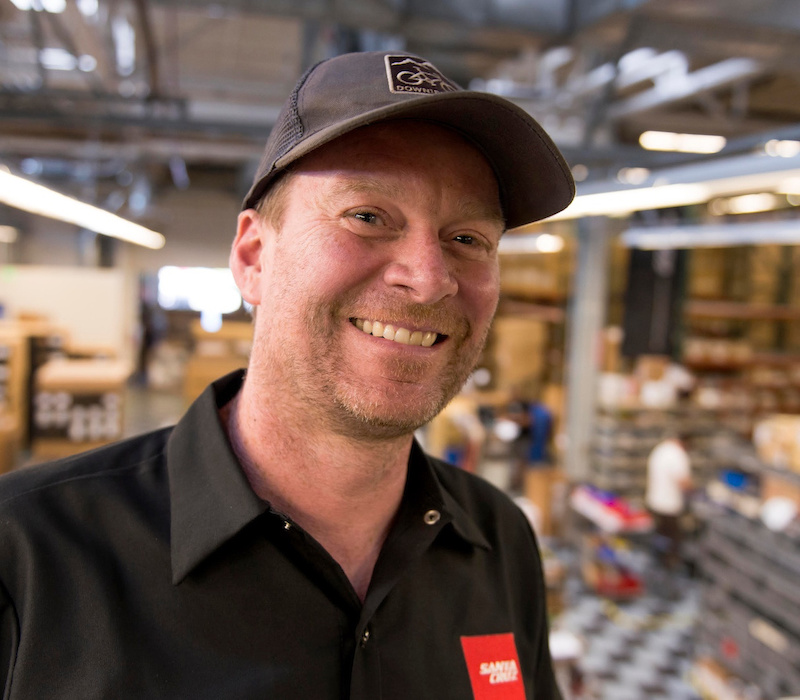 Joe Graney

- CEO, Santa Cruz Bicycles
Graney is one of the main men behind Santa Cruz's Nomad and 5010c designs and, more recently, has transitioned into the company's Chief Operating Officer. Don't let that title fool you - he's still the same straight-talking Joe.
The main reason that gearboxes aren't becoming the norm is pretty simple. The dream (low maintenance, less damage) hasn't been fully delivered to have them meet reality yet. In reality, the biggest problem is cost and availability. The cost of a currently commercially available gearbox would increase bike cost by a few grand, and it's unclear if anybody really has enough issues with damaged derailleurs and worn cassettes to pay that much for a bike. And if we designed a frame around a gearbox, it's unclear if the manufacturer would support that transmission with spare parts to fulfill the promise of durability. The bike industry doesn't have a great track record on this, so confidence is understandably low that a new ''gearbox hub standard'' won't get super-Boosted and have three different axles shortly after the first one is introduced.

Not only is cost a significant barrier, but the complaints about downhill drivetrains that were valid ten years ago have been greatly improved upon in recent years as well. With 1x (and 1x7 for downhill), we've gotten rid of the negative attributes of old drivetrains that I think are in people's minds who are in favor of gearboxes. We now have chainrings that don't drop the chain as easily, gear ranges equaling multi-ring setups of old, and we've created clearance near the crank to allow for more design freedom on the frame. Everything works really well, is light, and you have forward and backward compatibility.
There are a number of technical reasons that explain why gearboxes haven't gotten traction commercially, despite the populist outlook either. Those include weight, packaging difficulties (how to get geometry, shock fitting, etc..), efficiency loss, gear range and adjustability, compatibility with existing components, as well as testing and support at a World Cup racing level that needs financial backing from drivetrain makers. And that's without getting into the specific challenges they pose to suspension design - which is non-trivial. But those problems are solvable if the right solution came along with the support of riders to give something new a try.

As if that wasn't enough, a final blow: for Santa Cruz, we believe in providing long-term support on our bikes, so if a gearbox failed and the manufacturer stopped producing that particular model or went out of business, and there wasn't a competitor that could replace it, we risk having a rider who has one of our bikes with no ability to find a transmission to make it go. No matter how annoying derailleurs are, they're interchangeable, which gives you the option to take one off and find another to bolt on. Losing that is unacceptable to us. We're open to the concept but have a pragmatic stance - we don't want any rides missed based on decisions we made. -

Joe Graney
---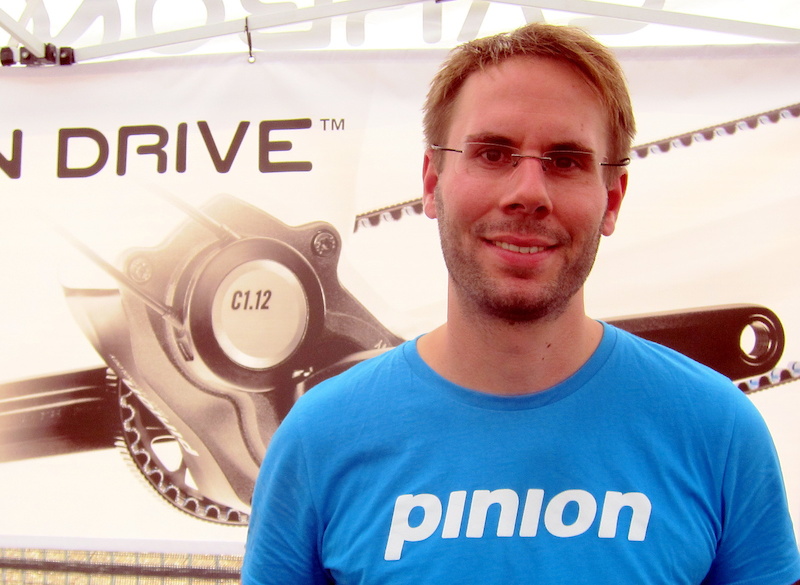 Christoph Lermen

- Pinion Co-Founder, Engineer
Seen a gearbox on a mountain bike? There's a good chance Lermen had something to do with it. He's also one of the minds behind Pinion's C1.12 gearbox that will appear on trail bikes costing around $3,000.
There were several failed attempts over the past few years to develop a central gearbox, but Pinion was the first company to offer a genuine alternative with many advantages over conventional derailleur-based systems. This is demonstrated by more than seventy OEMs [original equipment spec - Ed.] and many thousands of satisfied customers. We believe that after decades on the market there is no further innovative power that can be seen for derailleur systems other than cosmetic improvements. However, there will be plenty to see in the coming years for gearboxes, with our Pinion technology being just at its beginning.
There are many small and medium-sized OEMs already using Pinion gearboxes successfully in enduro and downhill, including Nicolai, Zerode, Viral, Ventana, and others, but large OEMs have been reluctant to invest in this technology. This is due to the relatively high cost of gearboxes, and the resultant low number of parts in the absolute premium range. But now, with our C-line gearbox, Pinion presents a corresponding solution to this problem. It is now up to these large OEMs to follow the example of companies like Nicolai and Zerode and employ a gearbox in their designs. We're in contact with a number of well-known OEMs, and it has become exciting to see who is a technology leader and will be using our revolutionary drive technology as the first gearbox bike in their catalog. -

Christoph Lermen
---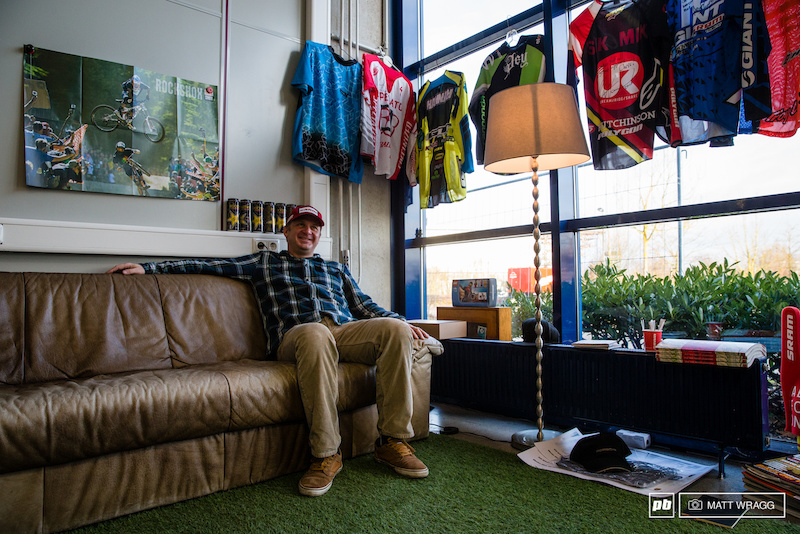 Chris Hilton

- External Drivetrain Product Manager, SRAM
Hilton is the man in charge of SRAM's external drivetrain team, and it's his group that has delivered the company's massively sucsessful single-ring transmissions.
I'm putting ''gearbox'' in air quotes because it can be a vague or misunderstood term, although the word itself possibly best describes the situation. In the most basic sense, a gearbox is simply a multi-speed transmission of some sort, contained within an enclosure. Where that enclosure is, what's inside the enclosure, and how it works are all open to interpretation.

To discuss where things are going in the future, you could possibly start by going back in time first. Let's shift the gearbox into ''R'' and see what's back there... Generally speaking, gearboxes for bicycles were first produced a few years before 1900, depending on where you lived, who you believe, and how you look at historical information. I'm not a detailed historian, so don't quote me on the dates. Let's just use it as an approximate time point. Some other notable things occurred around this time. The Wright Brothers first flight was in 1903; the Ford Motor company was founded in 1903; the US Civil War ran from 1861 to 1865; Karl Benz made the world's first true automobile in 1885; the first automobiles were commercially available in 1890; Dunlop made the first pneumatic bike tire in 1888; Fichtel and Sachs (Sachs) was formed to make bicycle hubs in 1895. In 1904 Sachs produced their first gearbox, a 3-speed hub.

I listed the info about Sachs at the end of these historical events because, as you probably know, Sachs bicycle division (in Schweinfurt, Germany) was acquired by SRAM in 1997. This acquisition is the foundation of our drivetrain development center here in Schweinfurt. If you were to walk around this center today, there is plenty of remaining influence from the many years that Sachs pioneered, engineered, developed and manufactured bicycle parts. Among those parts are bicycle gearboxes. Since 1904, more than 100,000,000 (one hundred million!) gearbox hubs have been produced just by Sachs / SRAM. More hundreds of millions by other manufacturers. As you can imagine, there has been a lot of experimentation over the last 112 years. Not just with hubs, but with all kinds of bicycle transmissions; that includes a wide variety of gearboxes. After all, products like Hammerschmidt, SRAM's 2x10, 1x (XX1), and the all new Eagle drivetrain were developed here. It's pretty obvious to a lot of bike riders that SRAM makes drivetrains (we call them External Drivetrains) with derailleurs. It's worth knowing that we also have an awful lot of experience with gearboxes, too! We make them today. To be clear, a gearbox contained in a hub or in the main frame aren't so different. Many of the same functional principles are employed to make them work.
Since I work in product development of our drivetrains, I always like to read the comments Pinkbike readers have regarding our products, or really any products. There are few things that I have learned from reading these comments: Norbs was robbed; everything looks like a Session; gearboxes are the future.

I don't really know where I stand with the first two points. Norbs was certainly underscored. Horribly. But robbery is a serious crime, and saying he was robbed might be a bit of an overstatement or even an accusation. On the third point, though, I can provide some commentary. First of all, gearboxes are absolutely in the future. There is no question that bikes in the future will have gearboxes. They have been around for over 100 years, and they will be around for years to come. There are going to be gear boxes on bikes in the future. Some bikes. But gearboxes aren't the ONLY future. Gearboxes existed long in the past on bicycles. Gearboxes exist today on bicycles. Gearboxes will exist in the future on bicycles. The real question then is: what bicycles will gearboxes be on? And what does a gearbox need to do to be successful? A gearbox is just like every other product on the market, bicycle or otherwise. It's a compromise. There is always a tradeoff among the traits of a product to make it successful. Weight, cost, efficiency, durability, performance, reliability, availability, ease of maintenance, etc...

The myth today seems to be this: ''A gearbox is perfect. Bulletproof, maintenance free, silent, efficient, awesome shifting, perfect suspension, and so much more!'' Well, it ain't. It's a compromise. Everything is a compromise. A gearbox can be many things, but each of those things will cost you other things. Lightweight comes with high-end materials and manufacturing process, and that adds cost. Unless you use plastic! It's cheap, it's light... that subtracts durability. Durability not THAT important to you? Okay, are you ready to disassemble and re-assemble a transmission with 100 small and similar parts? Does less unsprung weight make for better suspension performance? Could be. Are you willing to trade that for significant loss of efficiency? You may blaze the moments of downhill where you aren't pedaling (or not), but your buddies will get sick of waiting for you.

Let's say the industry invested heavily in gearbox development. If a gearbox was highly refined in the future and had significantly fewer drawbacks, would you be willing to pay more for it? How much more? Because that investment in the gearbox itself, plus frames, tooling, mechanic, dealer and other training are all going to add cost. Do you want a bunch of new standards for your bike? Frame mounting, hub width and configuration, chain or belt, chain tensioners, and lots and lots more are needed. It seems unlikely that every major bike manufacturer or gearbox developer would agree upon a single set of fixed ''standards'' that everybody would use. Because all bikes would then eventually be the same. And nobody wants that. We want choice.
A gearbox has a lot of potential for certain applications to make a great bike, but it's not a perfect solution today. And as I mentioned before, gearboxes have been around a long time, nearly twice as long as derailleur systems. I know a lot of people think ''What's the point?'' of continuing to improve a derailleur system. The point is because we are still improving them. Ten years ago, everybody (practically) was riding 3x9 drivetrains on performance bikes. Today, you probably aren't. You could, though. You could also go back to an elastomer fork and rim brakes but you won't. An external drivetrain is light, efficient, simple to work on, and available at a wide variety of price points. Not to mention readily available at bike shops around the world. Our 1x11 drivetrains span a huge range of prices, making it affordable to any mountain biker.

But you know what, plenty of people ride single speeds. Adam Craig is a 5-time single-speed World Champ. His bike was incredibly light, durable, simple, and probably affordable. Have you asked him what he thinks about gearboxes? He would smash us all with only a single gear. Why do you even need gears? Probably because we aren't Adam Craig.

The decision about gearboxes on future mountain bikes is completely up to bike riders. Everybody reading this has a choice, a VOTE today. You can go out and buy a gearbox bike right this minute. And if thousands and thousands of people do, it will steer the direction of the industry. We all get a vote on this stuff. It's called dollars / euros / pounds or money. Every dollar you spend on a product casts a vote for that product. I don't know how many performance mountain bikes have gearboxes today, but I do know how many external drivetrain bikes are sold today. Today, people are voting for an external gear drivetrain. It doesn't matter how many derailleurs or gears it has.

Is SRAM working on a gearbox? Well, in a sense we started working on them 100 years ago. SRAM isn't afraid of trying new things, taking risks, and taking our own trail to the future. I guess we will see what's going to happen when it's happening.

When everybody (or nearly everybody) buys it or chooses it, it will become ''the norm.'' Gearbox bikes are available today; they are a commercially available option, but clearly not the norm. Therefore, I can only conclude that The People have decided that the product does not suit their needs. People vote with their dollars and their choices. Believe it or not, The Industry will pretty much cater to the common vote. Democracy can be tough, though. Sometimes you lose to others, and that means your opinion isn't the direction chosen. That might be hard to accept. What's keeping the gearbox from becoming the norm? The People haven't chosen it.
---
Whew, and breathe. It turns out that it isn't just you guys that are passionate about gearboxes, as the cycling industry that's behind the products we ride has some pretty strong opinions. Better yet, they're not exactly soft-pedaling with their opinions when asked what's keeping the gearbox from becoming more of a mainstream item. That said, it's the same weight, efficiency, compatibility, and cost concerns that have been voiced in the past, and those same reasons will continue to be used when the question is brought up again and again in the future. In the meantime, companies like Zerode, Pinion, Effigear and others are pushing forward despite those four cogs of contention.
We're about six thousand words on (kudos if you've read this far, by the way) from where we started and, hopefully, it's a bit clearer as to why we all still have a derailleur hanging off the back of our bikes. The question after everyone has made their case above: should that derailleur stay there, or does a gearbox deserve to take over its duties? -
Mike Levy