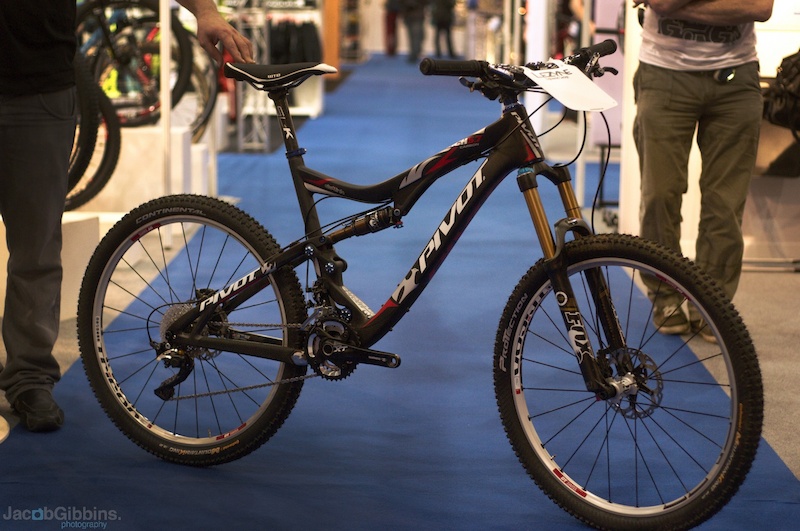 Pivot's new 5.7 Carbon has the same 145mm (5.7'') of travel as their aluminum version, but shaves roughly 200 grams thanks to the switch in frame material. Total frame weight sits at a claimed 5.2lbs. Tech notes include the bike's tapered headtube and 12x142mm thru-axle rear, as well as some very nice frame protection in the form of molded rubber sections on the downtube and chainstay.
Pivot was also showing off their Point chromoly steel hardtail, a super clean looking bike that features a tapered headtube and interchangeable dropouts that allow you to fit a number of different axle options. It's shown with a single speed setup.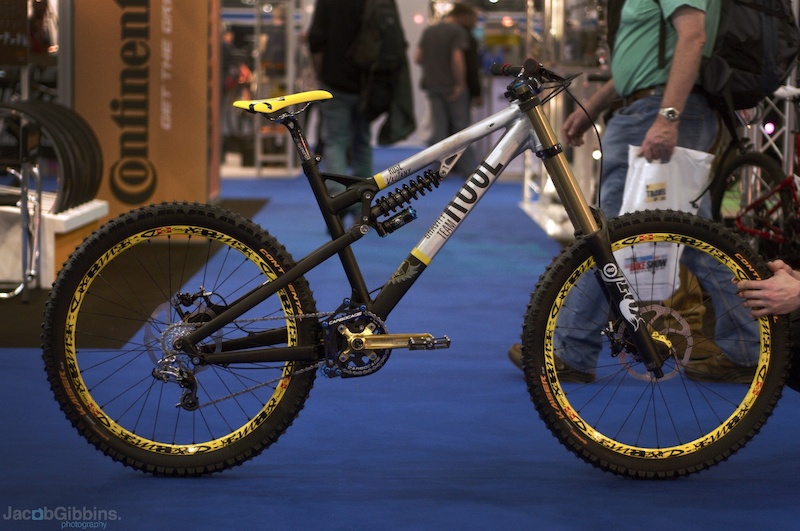 The Rose Beefcake is sporting updated geo, including a 64 degree head angle that should make it much more DH friendly. The bike shown above uses the race team's spec, including the mega exotic Carbocage chain guide.
Saracen had Manon Carpenter's Myst on display, the very bike that she rode to her 2011 Junior Downhill World Champs win.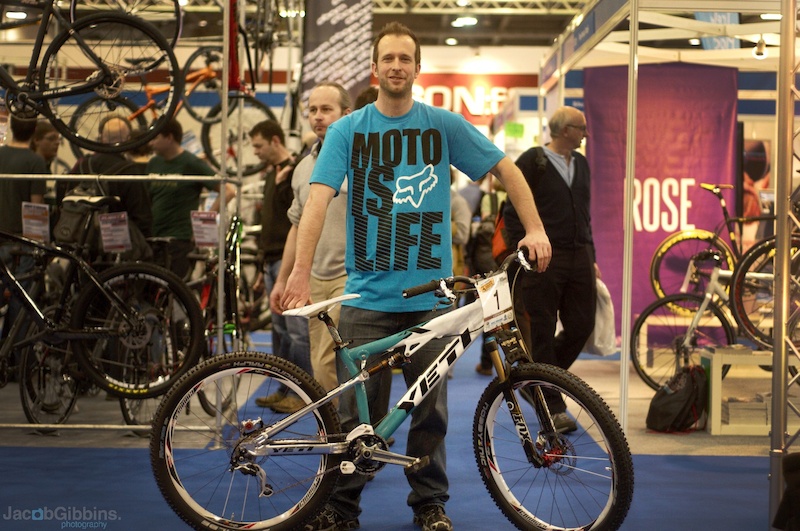 Scott Beaumont is now going to be going to 4X and dual battles for Yeti.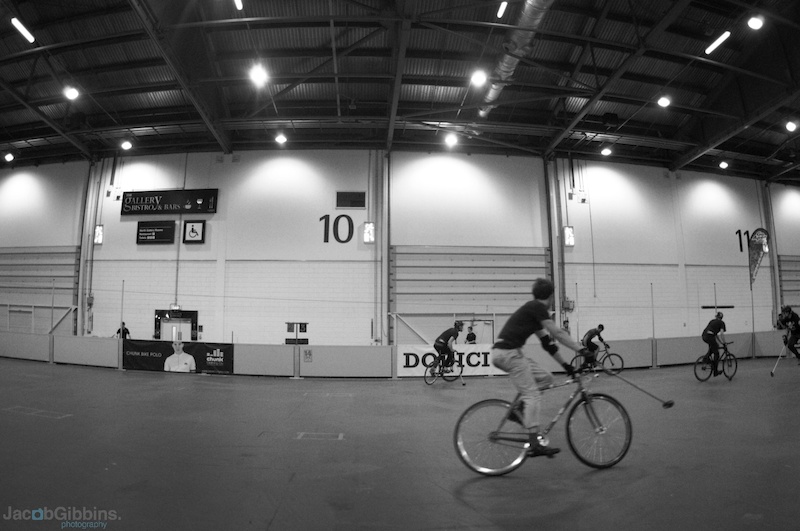 Bike polo game in session at the London Bike Show.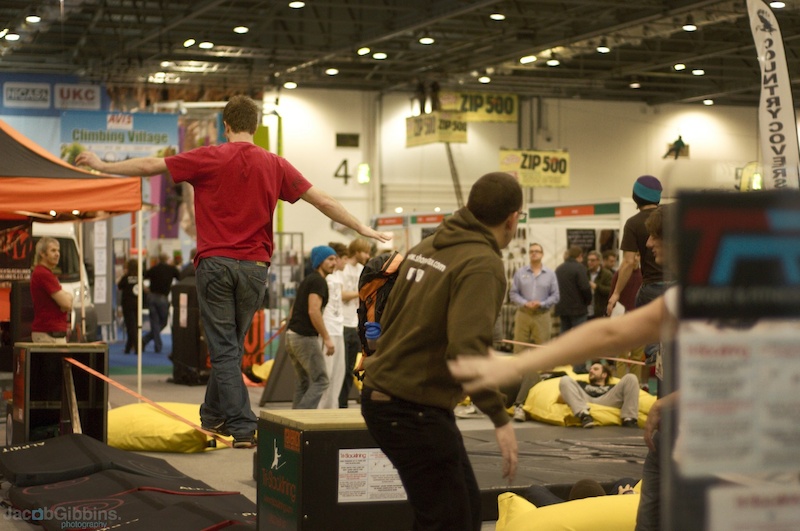 There was also a slackline setup for people to test themselves on. There was plenty of carnage to be seen, as you can imagine.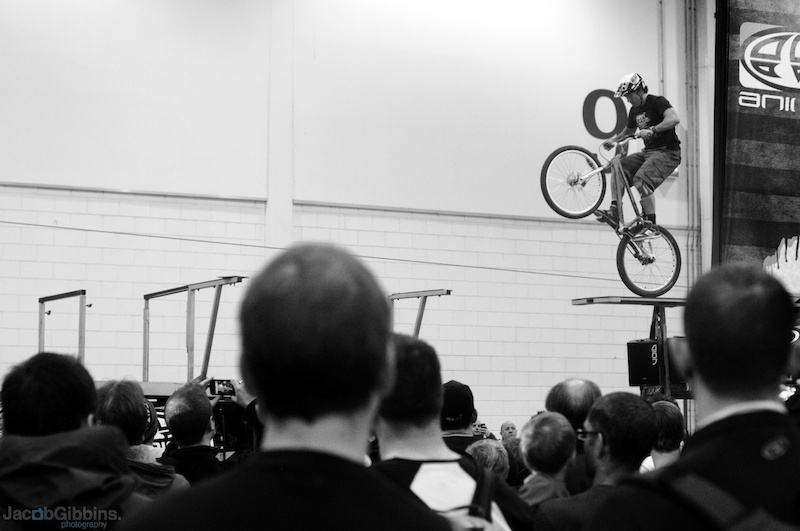 This trials demo had many onlookers' eyes glued to what was happening.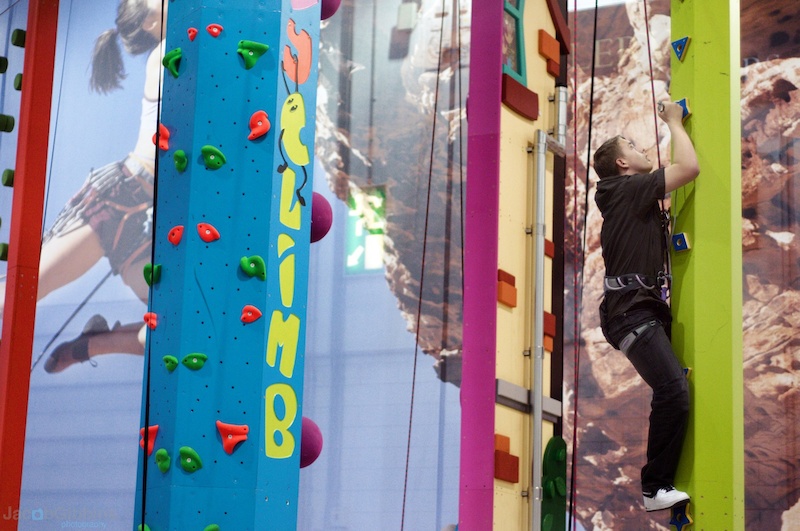 The fine folks at Interbike need one of these for next year's show, although that might seriously effect the amount of coverage that you all get to see.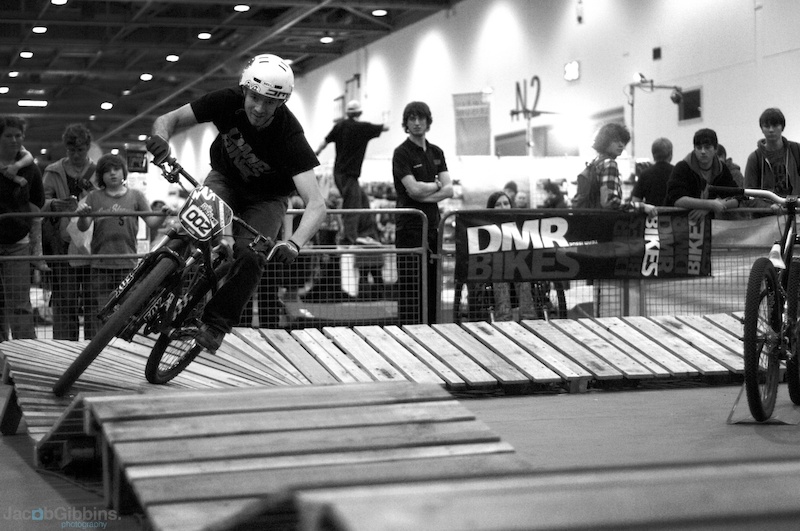 Riders were absolutely pinning it on the wooden pump track, splinters be dammed.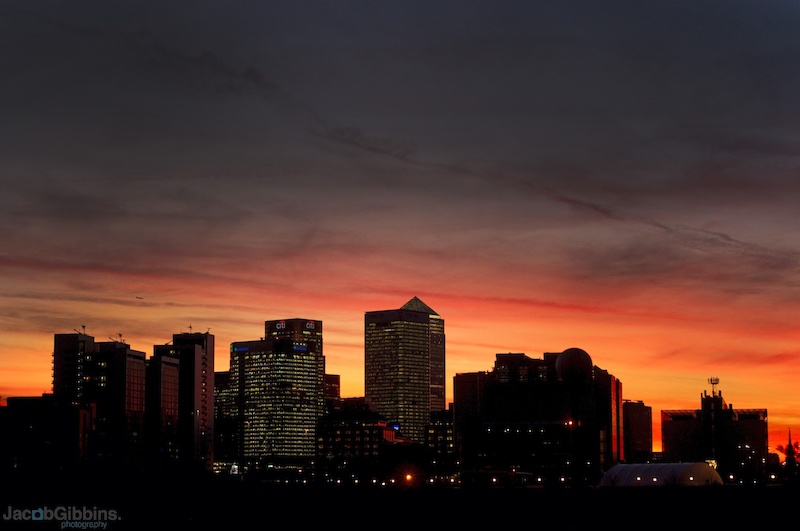 The London skyline.
Stay tuned for more from the London Bike Show!