TESTED
Norco
Range Killer B-2

WORDS
Mike Levy
PHOTOS
Mike Kazimer
While there is still much debate among consumers as to just how far the 650B wheel craze is going to go, Norco left no one guessing about their thoughts on the 'tweener wheel by offering six different 650B models for 2013, with the 160mm travel Range Killer B platform consisting of three of those models. Intended as a machine that can not only get you way out there during an all day epic, but also throw down when the time comes, the Range lineup features plenty of standover height, a removable splined ISCG-05 chain guide adapter, and meaty tires that give you a hint as to what the bike is capable of. The $3838 USD B-2 model tested here is spec'd with FOX's air sprung Float CTD suspension, a 2x10 drivetrain, and Avid's Elixir 5 brakes, making for a total weight of 31.6lb.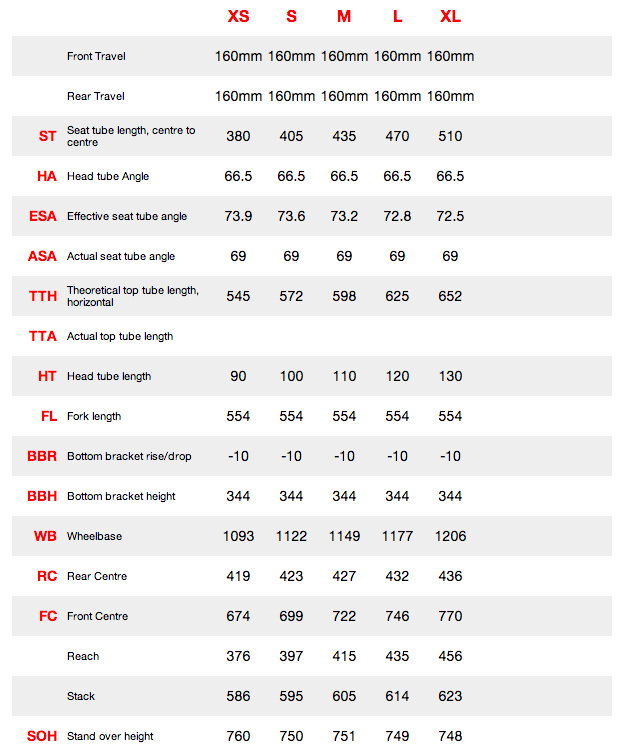 • Intended use: all-mountain
• Rear wheel travel: 160mm/6.3''
• 650B wheels
• Aluminum frame
• Tapered head tube
• 'A.R.T' Horst Link suspension
• 12 x 142mm Syntace axle
• Weight: 31.6lb
• MSRP $3838 USD
Range Killer B Construction Details
The curvy looking Range, with its black and blue colour matched components, instantly won over anyone who laid eyes on it in person, but there are a lot of details that require a closer look in order to spot. The hydroformed tubes change shape depending on what is needed of them, with large flares at the end of the top and down tubes where they come together at the tapered head tube, and a drastically sloping top tube that should make room for even the shortest of riders. Cable routing isn't as sleek as we've seen on some other bikes, and there is no concession for internal routing, but Norco has built in guides for a dropper post along the seat tube and underside of the down tube. It seems many companies are moving to a removable (
and replaceable
) ISCG-05 adapter plate that fits onto splines around the bottom bracket shell, Norco included, and the bike's X7 front derailleur is mounted directly to a stub protruding from the bike's seat tube.
Like many other bikes, you'll find clevis-style captured pivots at the end of the chain stays, but Norco is going about it a bit differently by actually machining the female end of the clevis section directly into the end of the tube rather than welding it on. This not only removes two welds from the bike, one on each side, but also goes a long way to ensuring perfect alignment.
Gravity Tune
Norco has, not surprisingly, gone with a 12x142mm rear axle for the back of the Range, but they are also doing something different with the rear of their bikes that most other companies aren't: size specific rear-center lengths that get longer or shorter depending on the frame size. The very large majority of frames utilize the same rear-center length regardless of frame size, meaning that a size small, with its much shorter front-center length, might use the same back end as its size large counterpart. Norco says, and we would have to agree with them, that this can have a very unbalancing effect on how the bike handles. Taking a look at the Range's geometry numbers reveals that the bike's rear-center length grows from 419mm to 436mm as it goes from extra-small to extra-large sizing, with our medium test bike using a 427mm length. While the change in rear-center lengths in Norco's Gravity Tune has often mistakenly been identified as being due to different chain stay units, it can actually be traced down to the bike's bottom bracket forging. ''
The bottom bracket forging within the front triangle differs in that we move the bottom bracket forward and back in relation to the lower main pivot. This makes for a variable chain stay length without manufacturing five different chain stays,
'' Norco's Dustan Sept explained to us.
A.R.T Suspension Explained
The 160mm travel Range utilizes a Horst Link suspension layout that Norco has dubbed 'A.R.T.', which is short for Advanced Ride Technology. While the same acronym is used on both their longer travel Aurum downhill race bike and the shorter legged Sight, Norco says that their A.R.T. design is
more than a single suspension platform, A.R.T. is a system that we optimize for each intended use.
'' According to Norco, that means an enhanced rearward axle path for the DH bike, while the pedalling efficiency of their more cross-country focused A.R.T. bikes has been optimized. The mid-travel Range sits between those two, with Norco tuning it to have a slightly more rearward axle path than what is found on many other Horst Link designs in an effort to have the bike carry momentum well on rough terrain. The bike's rearward axle path can also be used to tune in a certain amount of anti-squat by way of chain tension, something that Norco says they have used to improve the Range's climbing abilities.
A sturdy looking, one-piece welded rocker link is used to activate the shock. Both the main and the rocker link pivots utilize an interesting hardware arrangement that has been designed to take point loading off of the sealed bearings to increase pivot life. A split,
expanding collet is used up against each bearing's inner race, with the pivot axle then pushed through the collets (
usually it would simply be the axle up against the bearings
). As the pivot is tightened, the collets expand and exert even pressure on the inner bearing race. Contrast this to a standard pivot axle that must fit loose enough to be pushed through the bearings, which then allows it to rock ever so slightly and apply a concentrated load to one specific spot on the bearing.
Specifications
Release Date
2013
Price
$3838
Travel
160
Rear Shock
FOX Float CTD BV SV
Fork
FOX 34 TALAS 650B CTD
Headset
FSA
Cassette
PG 1030 11-36 T cassette 10 speed
Crankarms
Race Face Evolve crank 2x10 24/36
Chainguide
Sram MRP 2X X-Guide
Rear Derailleur
Sram X9 Type 2 10 speed
Chain
Sram PC-1030
Front Derailleur
Sram X7 10 speed
Shifter Pods
Sram X7
Handlebar
Norco alloy 25 mm rise bar x 740 mm width
Stem
Norco trail / AM stem
Grips
Ergon GA1 EVO
Brakes
Avid Elixer 5
Hubs
Formula
Spokes
DT Swiss Champion
Rim
Sun Inferno 27 650B
Tires
Schwalbe Hans Dampf 650B x 2.35 folding
Seat
Norco design FR / AM saddle
Seatpost
Norco Lite 2014 alloy double bolt seatpost 30.9
---
| | |
| --- | --- |
| | The bike's willingness to be placed on the trail wherever the rider deems fit is a huge boon to its abilities, and it really does punch above its weight in this regard. |
Climbing/acceleration:
Weighing in at over 30 pounds and sporting 160mm of travel, the black and blue Norco is never going to scamper up climbs like a lighter bike with less travel or larger diameter wheels but, keeping all things relative, the bike does well when it comes time to gain some elevation. This is especially true on technical terrain, be it loose or wet dirt, or a climb covered in a spiderweb of roots, with the grabby Hans Dampf tires seeming to get a handhold on everything. As with the very large majority of bikes in this travel bracket, the Range benefits from flipping the pedal-assist lever on its FOX Float CTD shock when the time comes to really put any power down, and this was especially true on steep climbs that necessitated dropping down into the smaller 24 tooth chain ring - the suspension tended to want to activate otherwise. Conversely, pedalling performance in the big ring was impressive, with little to no movement in a larger gear, a fact that should be noted by riders who plan to fit their Range with a single chain ring. Interestingly, we didn't make use of the FOX 34's TALAS dial as much as we first thought we would, with the Range moving surprisingly well on tight terrain with it at full extension, although running the fork's CTD dial in the 'Trail' setting added a lot of "get up and go" to the ride when it came time to dig deep.
Given that many of our rides begin with a solid 3,000ft climb as a minimum, we weren't anticipating too much excitement on our end about the Range. We were happily surprised to discover that Norco has created a mid-travel bike that, although far from being light, can more than hold its own on big days in the saddle that include some monster sized climbs. If possible, keep the chain on the large chain ring and chug your way up - you'll likely be as surprised as we were by how well the Range performs.
Technical riding:
Ask the Range to do something and it very likely will oblige, with an easy going personality that doesn't seem to require a certain riding technique to bring out its best qualities. Want to take that inside line and pop over that rock? Sure, why not? Ultra tight, uphill switchbacks that might make other 160mm travel bikes pause? There is a very good chance that the Range will tractor its way through without much fuss or fumbling. The bike's willingness to be placed on the trail wherever the rider deems fit is a huge boon to its abilities, and it really does punch above its weight in this regard. One of our main test loops features multiple heinously steep uphill pitches that force our pace to hover close to stalling speeds, all on lines that require pinpoint precision to be successful on, and the Range, with its 66.5° head angle, proved that a bike is more than its numbers would have you believe by making short work of it each and every time we came through. Colour us impressed.
Downhill:
With 160mm of travel and relatively relaxed handling, it comes as no surprise that the Range likes to get after it as the terrain begins to tilt downwards. This is one of those bikes that, as far as geometry is concerned, simply offers that sensation of feeling at home on, even during the first proper ride. The front of the bike can be brought up at will, a great quality when it comes to adding some fun to the ride, and the 427mm chain stays make for a snappy rear end that can be whipped around as needed. All told, the Range rides like a lighter weight, 140mm travel bike in a lot of situations, which is a personality that many bikes strive for but few attain. While the bike's handling shines in many places, its 'Evolution' level FOX 34 TALAS CTD fork can feel overwhelmed on fast, successive impacts. This means that choosing to plow through any chunder can result in the fork seeming to lose its place in its travel, with an undamped feel to the stroke that highlights the performance differences between it and their higher-end FIT cartridge equipped FOX forks - the disclaimer being you'll likely be happy with the Range's 34 TALAS CTD fork if you haven't spend a lot of time on anything that uses a more sophisticated damper, and that given the bike's $3838 USD price tag, performance is well within expectations.
Riding the Range at the edge of our comfort zone was a pleasure, with the traction available in spades thanks to the grippy Hans Dampf tires and supple rear suspension. The pint sized FOX Float CTD shock, when set to full open, allowed the bike to track incredibly well. This was especially noticeable on small trail chatter that might be just enough to cause a loss of traction, or when the trail is slick after a rain fall, and there felt to be enough ramp-up to prevent any major bottoming moments when running 30% sag. It might be down to the Range's built-in liveliness, but we didn't often feel the need to firm up the shock via its CTD switch - the bike has plenty of life to it on the downhills without needing to take away from its excellent suspension abilities. A downhill bike it is not, but the 160mm travel Range is a potent machine in the right hands.
Component Report:
•
Schwalbe Hans Dampf tires:
Good - the 650B 'Dampfs on our Range mean that we've now ridden them in every diameter that Schwalbe offers, with the mid-size offering up the same predictable traction when it comes to cornering, braking, and climbing. They might not roll as fast as a tire with a less aggressive tread pattern, but they stick to most trail surfaces like Velcro. Bad - three flats, all pinches, in the first five days on the bike, had us riding on our tiptoes. The "tubeless ready" Schwalbe tires come from Norco with tubes installed (
the sealant would likely dry out while the bike sits in your local shop
) but you'll be doing yourself a favor by converting them over before hitting the dirt.
•
Truvativ X-Guide:
Good - we didn't suffer from any dropped chains during the test. Bad - the plastic shroud for the X-Guide's lower roller cracked from its attachment bolt outward, likely from us snugging it up a bit too tight. This is admittedly our mistake, and also the first time we've seen one break in this way, but it happened a bit too easy for our liking.
•
That missing dropper post:
Good - the bike is less expensive than if it came stock with one. Bad - most riders will want to add one to the bike before it leaves the shop or soon after. Deciding on a bike's spec can't be an easy job, with a product manager having to juggle performance and consumer expectations with one hand tied behind their back when it comes to cost. Should a 160mm travel, $3838 USD bike come stock with a dropper post? We think so, even if it means a downgrade somewhere else on the bike or an increase in price. There is a good chance the eventual owner will pony up for one anyways.
•
Ergon GA1 EVO grips:
Good - ummmm? Bad - While their odd shape turned out to actually be fine, their large outer locking collars were very noticeable as they made contact with the outer edge of our hands. We'd swap these out before leaving the shop.
•
Hardware issues:
The bike's derailleur hanger comes in contact with the back of the SRAM X9 derailleur's knuckle, preventing it from rotating far enough rearward for the wheel to drop out easily once the axle has been removed. This is a strange detail, and the wheel requires a good push to remove it from the dropouts. The bike's ironically named '360 Lock' suspension hardware also began to make some very interesting noises after less than ten solid rides, requiring a quick bolt check to re-torque each one in order to quiet the Range.
•
Race Face Evolve crank:
Good - they might not be as sexy as some other options out there, but the reasonably priced Evolve arms work well, with the fast-shifting Turbine rings helping their cause.
Pinkbike's take:
The Range is an easy bike to get along with, one that all sorts of different types of riders will be able to enjoy. That, in our mind, is what a proper 160mm travel bike is all about - an aggressive rider will feel confident enough to not be held back, while a more timid rider will feel comfortable enough to push themselves to new heights. Norco's Range Killer B-2 manages to do just that by offering a forgiving ride, but without taking away that dynamic temperament that so often gets muted on bikes in the same category.

- Mike Levy
www.norco.com