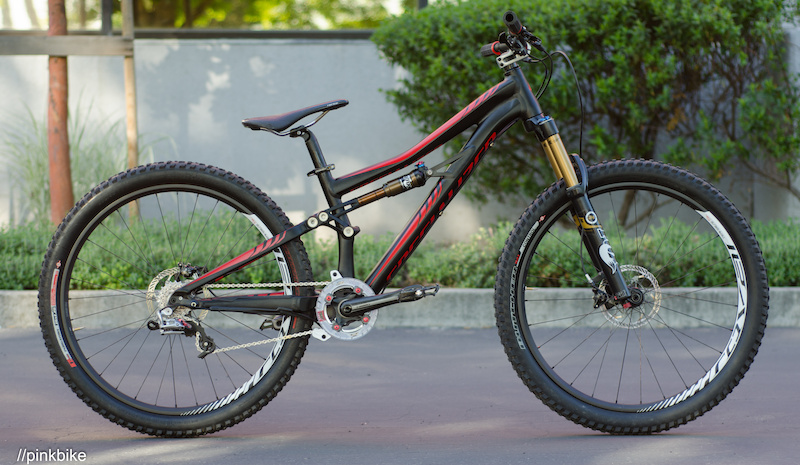 Short Travel Racer

Specialized's SX moniker has been attached to a number of different platforms over the years, from their 170 and 180mm SX Trail bikes to the much rarer SX Slalom that sported just 100mm of travel for its gated racing intentions. The latter bike had quite a cult following, with its prowess on the race track transferring over to a hell of a good time on flowy trails, especially by riders who could maximize its nimble personality. 2013 sees the Morgan Hill company revisit that concept, with them manufacturing a very limited, 100 unit production run of the new 100mm travel Enduro SX frame shown here. Specialized plans to offer the SX Enduro as a frame only, with it being available in stores this coming May. Pricing has yet be announced.

Specialized's factory racers, Aaron Gwin, Troy Brosnan, and Mitch Ropelato, as well as their USA Gravity team, will likely be aboard the new bike for the upcoming Sea Otter dual slalom, and there is a good chance that we might see the bike on the downhill track as well.


• New model for 2014
• Rear wheel travel: 100mm
• Aluminum front and rear triangles
• Revised FSR suspension ''tuned for sprinting and high-speed jumping''
• Tapered head tube
• ISCG-05 tabs
• Sizes: short, long
• Frame only
• Availability: May, 2013
• MSRP: TBA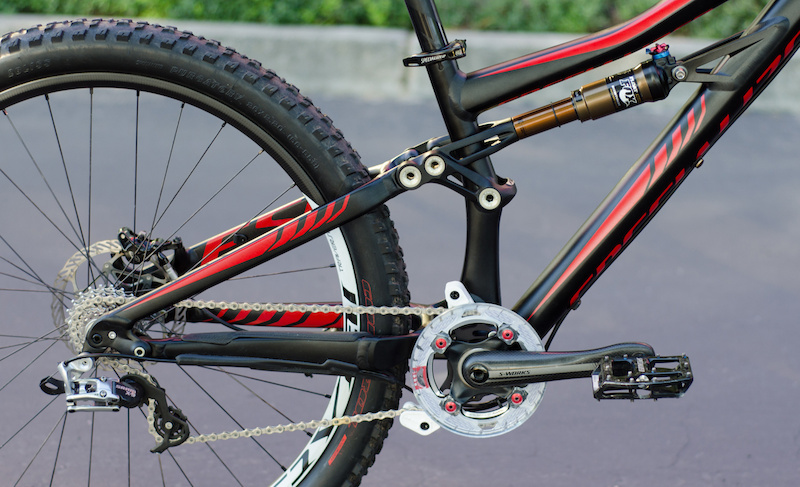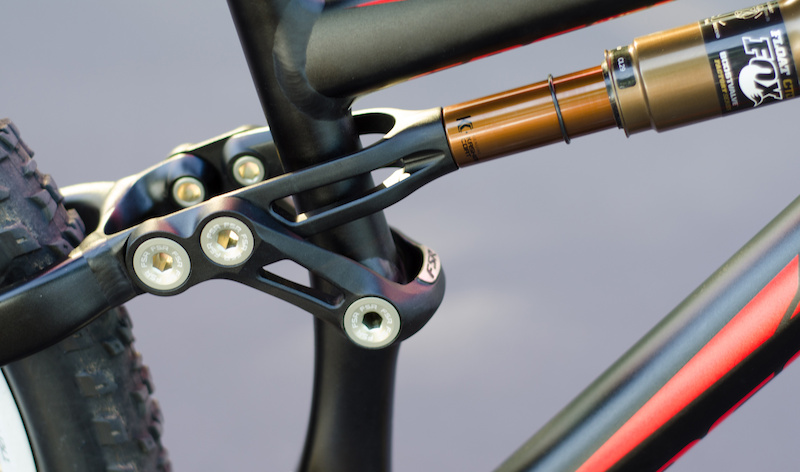 Revised FSR Suspension

Not surprisingly, the Enduro SX utilizes the FSR suspension that is found on all of Specialized's high-end full suspension bikes. In fact, the chain and seat stays, as well as the rocker link arrangement, are all borrowed from the longer travel Enduro platform, with Specialized employing a shorter stroke FOX Float CTD shock and tweaking the kinematics to better suit the bike's race intentions. The result of this treatment is a suspension layout that, according to Specialized, excels at sprinting and high-speed jumping. Jason Chamberlain, the Specialized engineer behind the
new bike, told us that the modified FSR suspension's lower leverage also allows for a larger setup range without requiring the exceedingly high shock pressures that racers often prefer. Basically, a rider could still pump 300psi into the shock for a seriously stiff setup, but the new SX will also allow for lower, more usable pressures. This is in contrast to the
slopestyle focused P.Slope
, debuted at Crankworx last year that uses a rear suspension layout designed to handle the enormous impacts of a slopestyle course and high rear shock pressures.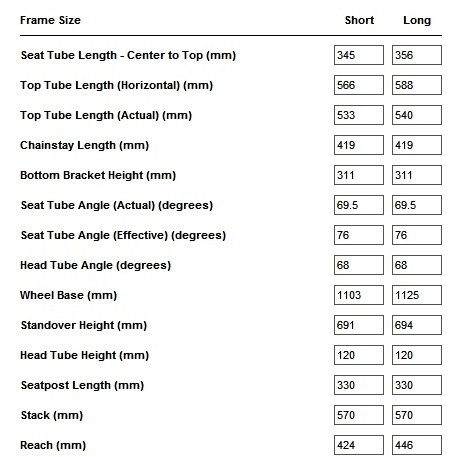 Race Focused Geometry

While there will be riders who have a blast on the new Enduro SX on their local trails, this is one short travel rig that is intended to be used as an out and out gated racer (there isn't even provision for a front derailleur). To that end, Specialized has gone with a relatively low 311mm bottom bracket height that should allow the little bike to slice and dice the corners like Slap Chop on wheels. Out back, the standard Enduro chain and seat stays make for a long rear end to aid in high-speed stability, with a 68° head angle up front employed for the same reason. If you're thinking that the Enduro SX would make for a great dirt jump rig, hold those thoughts: the P.Slope employs a higher bottom bracket, shorter rear end, and a steep head angle better suited for tricks. That's not to say that we don't expect to see riders sessioning jumps on the SX, but that dedicated jumpers would be far better served on the 87mm travel P.Slope.
www.specialized.com