You've probably noticed that bikes have changed a lot over the last few years, and mostly for the better. The drivetrains we're using, suspension design, our wheels and tires, and modern geometry are all letting us go faster, be more comfortable, and even have more confidence than we sometimes deserve. And this doesn't only apply to long-travel bikes, either, with the capabilities of cross-country and trail machines merging and far exceeding what was expected of them only a short time ago.

While most of us can agree that components have improved over the years, things are a little fuzzier when it comes to geometry, especially when talking about the average mountain biker who isn't trying to imitate what they see at the FEST Series or racing at EWS events all around the globe.

You may do that, or may want to do that, but the average mountain biker doesn't do any of those things. He or she does get out on the singletrack, though, likely on a four or five-inch-travel bike of some kind, or maybe a hardtail, that's at least a few seasons old. And while bikes with extreme numbers like Nicolai's Geometron or the Mondraker Dune might be really interesting and push boundaries, which is important, they have about as much in common with a conventional trail bike as a Group B WRC car shares with my 1990 Mitsubishi Delica van and its broken power-steering pump. In other words, about zero besides the fact that they both have four wheels, and even that's a stretch for my van on some days.




The Ripley LS is longer and slacker than the standard Ripley.

But let's stick to bikes with less travel, something that the average rider can relate to, otherwise known as trail bikes. Is a longer and slacker trail bike better than something with more classic geometry? 'Better' is probably the wrong way to say it, I suppose. After all, some of us like pancakes and some of us prefer waffles (waffle people get into the tub before turning the shower on), and my better might not be your better. Is better faster, or is better more fun? It's the latter for me, but some of you might be waffle people, so there's no right or wrong answer to the question.

So with all that in my head, I had Ibis ship me two large-sized, 120mm-travel Ripleys; one featuring their original geometry, aka the Original Gangster (OG for short) in orange, and the other sporting their new long geometry, aka the LS, in black, to compare how the two perform. After some parts swapping, both ended up with the same suspension fork, shock, same wheels and tires, and the same cockpit dimensions all around for testing*.




The standard Ripley's frame is all-new, but the conservative geometry is the same

*As I'm sure some eager beavers will point out, a few things are different in the pictures. This is due to needing to have both built up simultaneously for the photos.


The Numbers

First, what's different geometry-wise about these two 120mm-travel Ripleys? Not a lot of numbers, to be honest, but the ones that count are different enough. The seat tubes, head tubes, chain stays, standover and bottom bracket height, as well as stack, are all the same or within a few millimeters of each other. The head angles are not, however: a more classic 69.2° is used on the orange OG compared to a contemporary (for the bike's 120mm of travel) 67.5° on the black LS.

Probably more important, however, are the different trail numbers and how they relate to those head angles, with the OG having 85mm of trail and the LS sporting 97mm.
What's trail and how does it interact with a bike's head angle?
The rear-end of both bikes measures 442mm, but there is a big difference at the other end of the two Ripleys: the OG's top tube is 607mm long whereas the LS' is 619mm. Reach is also quite different, as you'd expect, at 406mm and 428mm, respectively. This means that the LS Ripley is 42mm longer overall compared to the OG bike, and all of it is up front due to the longer reach and slacker head angle.
I'm not going to argue that any of these numbers are at the extreme end of what's currently acceptable when it comes to geometry - there are much slacker and longer bikes out there - but that's the exact point of this comparison: trail bikes for everyday riders, but both bikes sport relatively conventional yet very different geometry. You know, the same but different.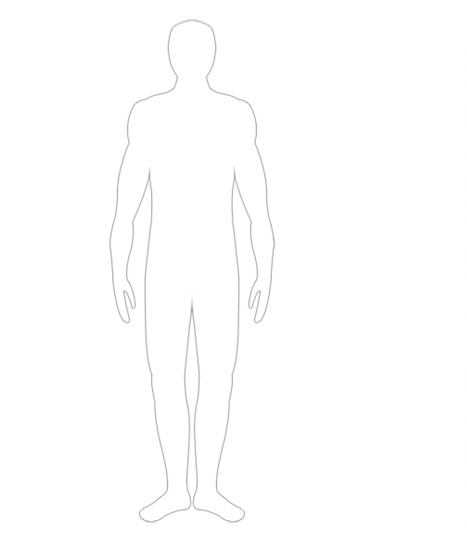 My Numbers

It turns out that I'm never going to be a great basketball player or need to shop at the local Big and Tall. I'm of average proportions all around, which means that I sometimes need to ask someone to get something off the top shelf, but I don't have any trouble when it comes to finding bikes that fit me well. The one caveat to this is that I have a relatively tall-ish inseam that requires an equally tall seat-to-pedal height. Yes, my dancer's legs just don't quit. No, you don't actually want to see me dance.

• Height: 179cm
• Inseam: 87.5cm
• Ape index: +1

---

The LS Ripley is 42mm longer, all of it ahead of the bottom bracket shell, and a bit over 1.5-degrees slacker.
I was busy failing math class the last time I had to deal with this many numbers, so instead let's get to how the steeper, shorter 120mm-travel OG Ripley compares to the slacker, longer 120mm-travel LS Ripley. Both bikes were ridden on the same trails, singletrack that I test all of my review bikes on and trails that I've been riding for twenty years, which certainly gives some extra perspective.
Climbing
Because most people on trail bikes have them so they can pedal up mountains before coming back down, I thought that I should probably do a bunch of exactly that on both Ripleys. The same technical climb was ridden over and over again in the same conditions over a few months' time, but it didn't take nearly that long for me find out which of the two bikes I prefer.
The orange OG is an absolute beast of a bike that can breeze past the tightest, rockiest, rootiest problems on ultra-technical sections with ease. It feels very much like a cross-country race bike that's both more forgiving and has more traction, but it gives nothing away in the efficiency department. On the OG Ripley, a rider can slow to essentially a stop, worm their way around a corner so tight that the bike's rear wheel stays on top of the same few inches of dirt, and then shuffle up a section of trail that has more in common with a spiral staircase than anything a bike should be pointed up.

The OG Ripley is happy to take the inside, outside, or middle line through any tight climbing corner. The longer LS Ripley requires more thought.
How does the black LS compare? The longer Ripley is an excellent technical climbing machine that makes a lot of other bikes of similar travel look out of their depth, but it ain't the OG. The bike's slow-speed steering actually feels quite similar, surprisingly close, to be honest, which is where its 97mm of trail comes in compared to the OG's steeper head angle and 85mm of trail. Tight switchbacks at slow speeds on the LS aren't ever going to be an issue for this reason - point it where you need to go and turn the pedals over - but it's the bike's extra 42mm of length, all of which is in front of the bottom bracket, that does mean that a rider on the LS Ripley has to do a bit more thinking than if he were on the OG bike.
What I'm getting at is that, while the LS and OG are both quick handling bikes that supply the same amount of traction, I did find myself out of place on the longer LS Ripley more often than when on the OG, simply because of the former's extra length.

When it comes to janky, tech climbs, both bikes can hold their own.
Both bikes are champs on difficult singletrack climbs, but I know that I cleaned more technical trail on the OG than I did while on its longer, newer brother. Don't have those types of ascents? Then there's really nothing between the two bikes when it comes to climbing.
Descending
Here's where it counts. With 120mm of travel out back and efficient feeling suspension, neither the OG or LS are the kind of bikes that relish fast and rough terrain compared to some of the new-school, short-travel play bikes out there. Neither Ripley is for chubby chasers who happily push around extra heft in exchange for added forgiveness when things get rough, but rather lithe machines that perform at their best when ridden with deliberate exactness instead of pure ballsiness. And, more than anything, you'll find that both are extremely entertaining bikes when this is your approach.
If you had the chance to ride both the OG and LS Ripleys back to back, you'd find that the handful of millimeters that separate them also makes all the difference in the world.

It's easier to go faster aboard the LS Ripley, while the OG bike wants to play 24/7.
Trails that invite different interpretations are where the shorter, steeper OG Ripley was clearly ahead, or at least it will be to a rider who looks at singletrack and thinks, ''where can I go that's different than the line the person in front of me chose?'' The orange Ibis fits into places where other bikes, including its longer sibling, would prefer to go straight through rather than into and out of. The OG can be pumped and popped where the LS is plowing and pushing, relatively speaking given the 120mm of travel. While neither approach is right or wrong, a rider more apt to employ the latter could find the OG Ripley to feel a bit nervous. I love a sharp handling bike, though, so I'd say that the OG's steering is more decisive and on-point in a positive way, even if someone with the opposite preference might call it a bit jittery.
One thing is for sure; the OG doesn't tend to push to the outer edges of the trail through a corner. Just the opposite, in fact, which might be why I tended to find more fun line variations because I
could
cut in or under the accepted blue groove and choose something different. And the slower the switchback, the more the OG is going to brag about its so-called passé geometry while making you look like you know what you're doing.

The OG Ripley can be picked up off the ground at ease, and it fits into the smallest of pumpers and rollers on the trail.
While the two bikes ride differently, it's only when the trail gets really fast and rough that the LS starts to pull ahead when talking about comfort, and maybe even speed. The bike's longer wheelbase sometimes makes it feel as if the LS is sporting an extra 10mm of travel, and it's obvious that, along with its more relaxed handling, the LS is going to allow a rider to feel more at ease than when he's trying to go the same speed on the OG Ripley. It simply feels more surefooted, especially when the ground is wet or loose, and I had more confidence and felt farther away from the edge of control when on the black bike. But, for where I ride, this makes up a small portion of my saddle time. Given that both bikes share the same suspension, wheels and tires, and cockpit measurements, this is solely down to the difference in geometry between the two - 42mm of length, 12mm of trail, and a bit more than 1.5° up front.
OG or LS?
Pancakes, of course, and the OG Ripley with its shorter, steeper geometry.
Both bikes are equally capable - skill is what matters, after all - but the OG and LS Ripleys also perform differently enough to warrant matching the bike to your terrain and style. The good thing is that we do get to choose these days, and I'm not just talking about these two Ripleys. In many cases, travel no longer defines a bike's intentions and personality, but rather its geometry. You can pick up a short-travel bike that thrives in the bike park, or a long-travel bike that pedals like a demon and turns on a dime and vice versa.
I know that it's expected of me to say that I preferred riding the bike that I felt faster on, which is the longer LS Ripley, but I found myself having more fun on the shorter, quicker handling orange bike. For where and how I ride, the OG Ripley is more enjoyable to be on; I was more likely to take creative lines on the shorter bike, and I was also more likely to be hooting and hollering as a result. That makes it pretty clear for me, but the LS might be just the ticket for you if your terrain calls for it or if you chase your riding buddies who are on long-travel bikes. After all, I know that some of you out there do prefer waffles.
---
Visit the feature gallery for additional high resolution images
---
---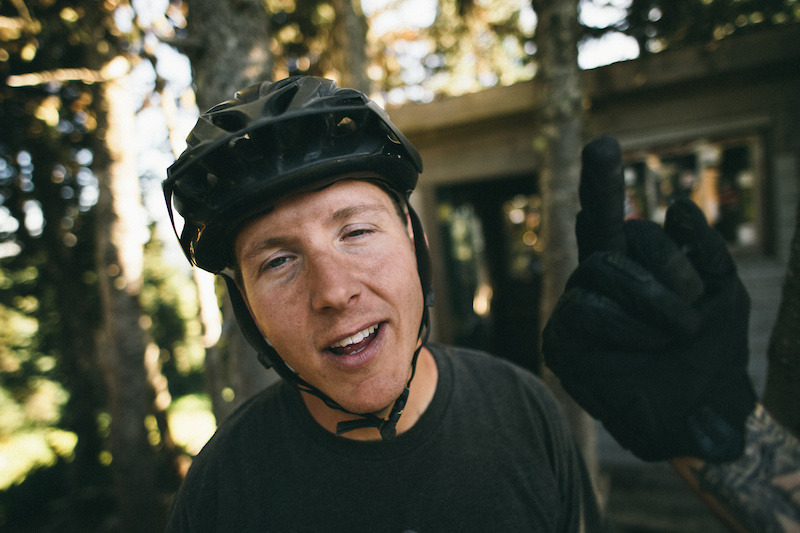 About the Reviewer
Age: 35 • Height: 5'10" • Inseam: 33" • Weight: 165lb • Industry affiliations / sponsors: None • Instagram: killed_by_death
Mike Levy spent most of the 90s and early 2000s racing downhill bikes and building ill-considered jumps in the woods of British Columbia before realizing that bikes could also be pedaled for hours on end to get to some pretty cool places. These days he spends most of his time doing exactly that, preferring to ride test bikes way out in the local hills rather than any bike park. Over ten years as a professional mechanic before making the move to Pinkbike means that his enthusiasm for two wheels extends beyond simply riding on them, and his appreciation for all things technical is an attribute that meshes nicely with his role of Technical Editor at Pinkbike.