Day 2 in Chatel, France, at the
launch of the new 2011 Lapierre DH platform
. If you caught our previous coverage of the new bike you may have been wondering what is going on with their new suspension system. Inside you'll be able to
watch a video of Lapierre designer Remi Gribaudo explaining exactly how their new Pendbox design works! Lots of pictures inside as well.
Read on...
Watch and learn: Lapierre's 2011 DH bike and Pendbox suspension

: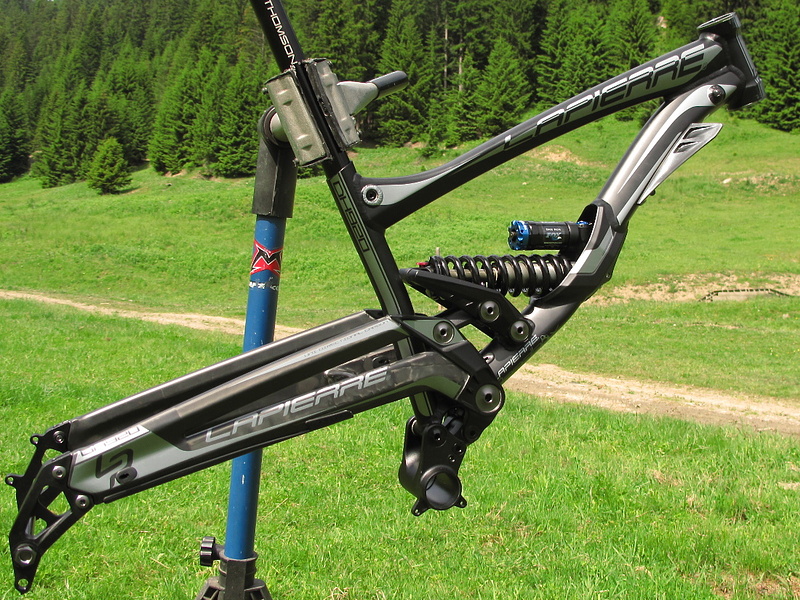 2011 Lapierre DH 920 frame
As was explained in
the previous article on the new 2011 Lapierre DH platform
, the new bike uses a single pivot design with a linkage driven shock that allows the engineers to fine tune the leverage rate to their liking, but there is more to the bike than first meets the eye. When looking at the bike from the driveside it would be easy to completely miss one of its defining features: the 'Pendbox' system. Pendbox is Lapierre's name for their new floating bottom bracket design that is used with the goal of making the new bike pedal quite well.
It should really be mentioned that although floating bottom brackets are far from new, the Pendbox on the 2011 Lapierre actually works quite differently to what is currently available. While current floating B.B. systems are usually put to use to keep chain growth in check on high pivot bikes, Lapierre's system is used specifically to improve pedaling. The floating bottom bracket on bikes so far have traveled rearward as the bike goes through its travel, thereby preventing excessive chain growth on long travel or high pivot bikes that would otherwise suffer. The Pendbox works in the opposite direction: once past the sag point, the floating B.B. unit moves forward to increase the distance between the crank center and cassette. While total movement is said to be a relatively short 5 mm, it's enough to keep the chain taut and the bike pedaling well. Again, although it looks quite similar to some current designs, it functions very differently. The Lapierre engineers explained to me that Pendbox allowed them to focus on the bike's suspension performance without having to worry as much about how it would influence pedaling. In effect, the Pendbox has let them separate suspension and pedaling duties while designing the bike. Pretty neat stuff. Stay tuned for my riding impressions!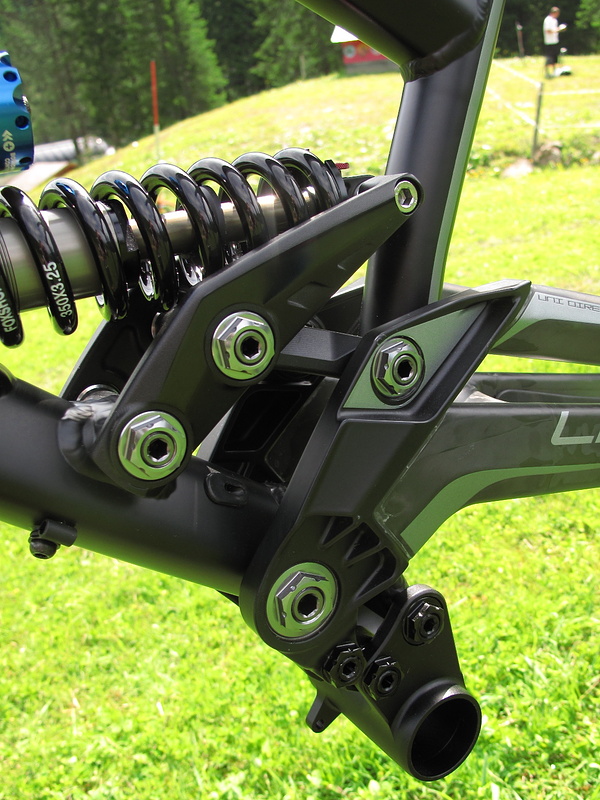 Single pivot with a linkage driven shock... and floating bottom bracket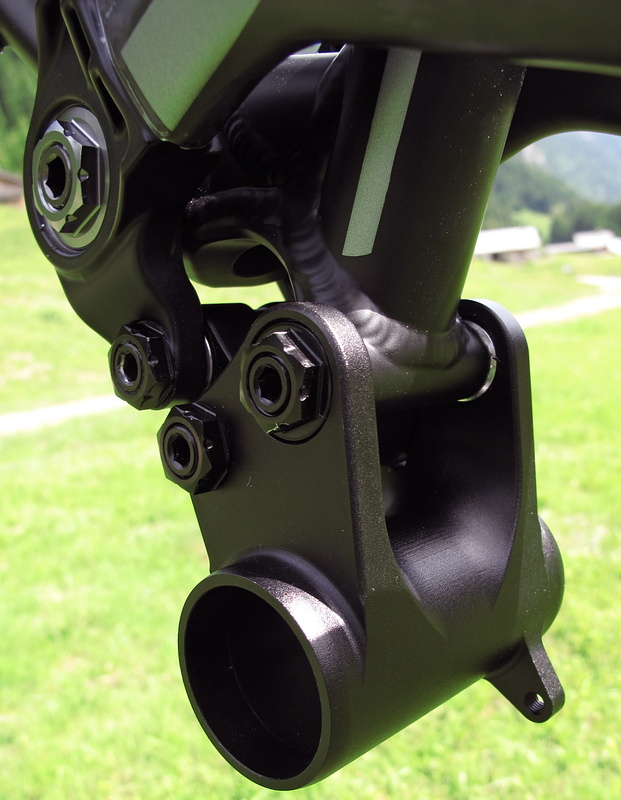 Although the floating bottom bracket looks very similar to some current designs, its geometry
is quite different and it actually functions in the exact opposite way
2011 Lapierre DH Team details
Entirely new model for 2011
200 mm of rear wheel travel
Aluminum front triangle, carbon swingarm
Uses Lapierre's Pendbox system
Internal cable routing
Adjustable headtube angle, 64-63 degrees
Integrated seat post clamp
Frame weight of 8.4 lbs (300 grams lighter than last year's frame)
Two models: DH-Team and DH-720
Available as a frame only
Refined sizing: Large uses a 20 mm longer toptube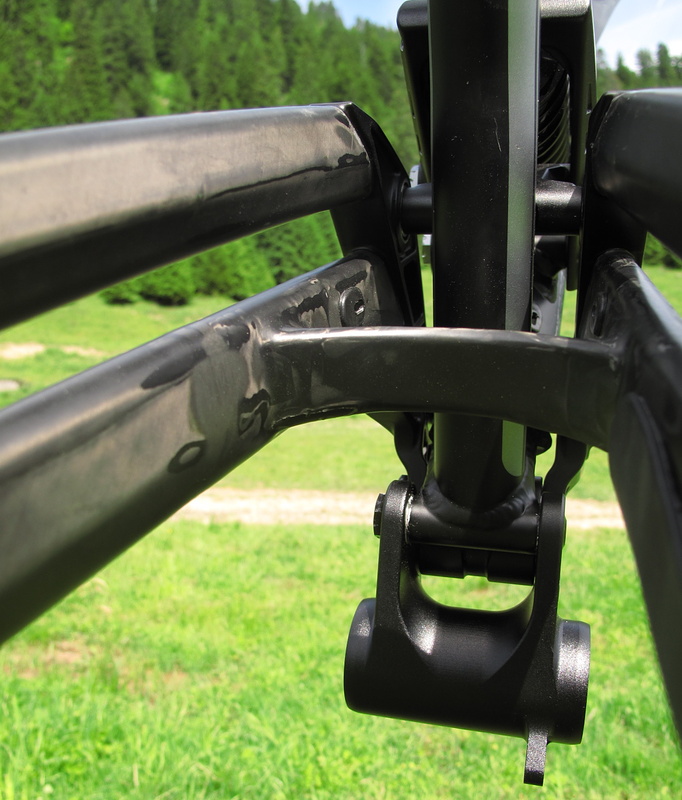 Looking up the back of the Lapierre's new DH bike and its carbon/aluminum swingarm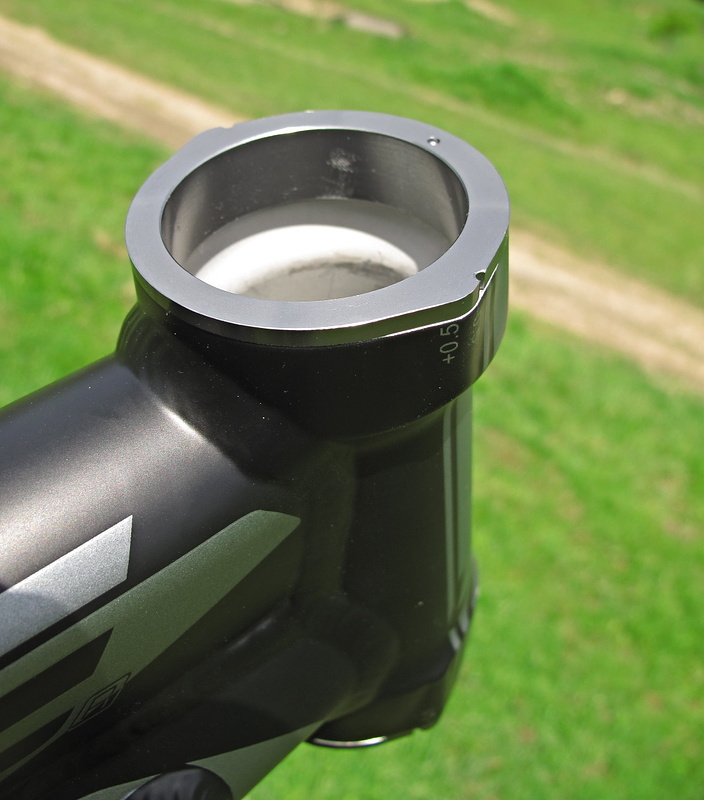 Adjustable headtube detail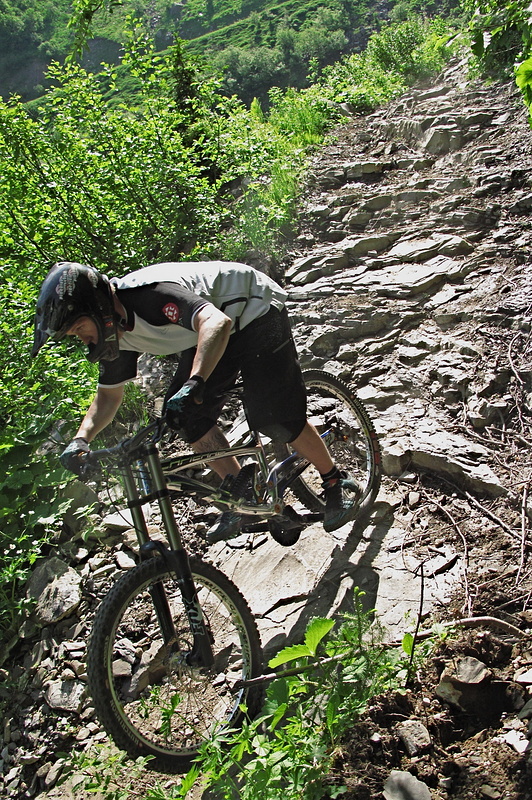 Chatel has plenty of proper terrain worthy of a proper DH race bike
Stay tuned for a ride summary and my impressions of the new 2011 DH platform
What do you think of the new bike? Let us know below!
Visit
Lapierre's website
to see their entire range.