German company
Propain has made a number of changes to their Rage downhill bike
to make it go even faster. Inside you can see what the new bike will look like, as well as check out all the updates!
Read on...
Source: Propain
2011 Propain Rage 8.8
In September 2010 we will introduce our revised downhill race bike, the "Rage 8.8". After two successful years in service and many great race results it was time for a facelift. But not only was the look changed, also many technical improvements were made to the design...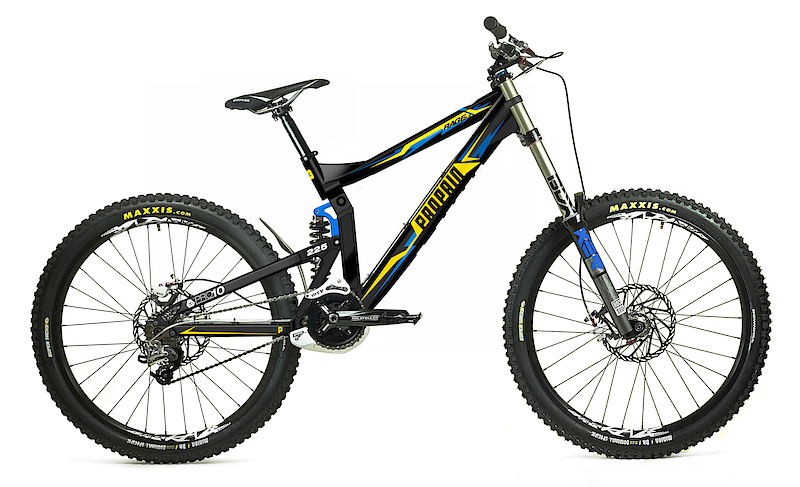 The 2011 Propain Rage gets a number of changes, including a lower bottom bracket, a bit less travel (from 245 mm to 225 mm), and the projected frame weight is a full pound less than the current version.
2011 Propain Rage 8.8 updates
Travel was reduced from 245mm to 225mm [8.8"]
Bottom bracket was lowered by about 10mm
Frame weight could be reduced by 0.5kg [1lbs] to about 4kg [8.8lbs]
More ending stroke progression was added the suspension kinematics. The linear suspension character in beginning and mid stroke remained the same.
New hydro forming tubes can cope better with the local stress situations in the frame. They improve strength, stiffness and save weight
New dropouts: The new PROPAIN Exchangeable Dropouts let you choose your axle system / hub standard
The 1.5" head tube was replaced by a lighter tapered steering tube
Most current chain guides can now be mounted via ISCG-05
Two new colour options are available: black/blue/yellow & red/white/black
| | |
| --- | --- |
| Propain's exchangeable dropout | Propain's Pro10 suspension |
The Rage 8.8 will be available as frame only, as well as three different complete builds. More details soon on the
Propain website!
What do you think of Propain's updated Rage 8.8 race bike? Is there some German engineering in your future?