You might have the best suspension money can buy, the tackiest tires in the world, and the latest and greatest in geometry numbers, but you're not going to get far or have much fun if you're running a set of sub-par disc brakes that couldn't stop a 90lb cross-country racer. Brakes are, without a doubt, one of the most polarizing and personal components on a bike, and what one rider loves is another rider's kryptonite. Some people, like myself, put control and modulation at the top of the wishlist, but there are plenty of others who care for nothing but to feel like they've hit the side of a house when pulling hard on the levers. And if you're looking for that kind of feeling when you drop anchor, you're probably going to want a set of four-piston brakes.

There was a time when four-piston calipers were pretty much only seen on big-travel bikes, but the rise of the enduro and all-mountain genres has seen two extra pistons pop up on relatively lightweight stoppers meant for all-around riding. More power is usually more better, especially if that power is controllable, and there are many four-piston options to choose from these days, the five below being only some of the most common.

Yes, there are plenty of others to pick from, including Hope's brakes and entire catalogs of from SRAM and Shimano, but we're going to stick to the models that we can comment on with authority. These are brakes that we've used rigorously, and in some cases we've even spent loads of time on two or three versions of the same brake.
---
As the high-performance arm of Tektro, TRP had their standard Quadiem SL's on Aaron Gwin's bike at the beginning of last year's World Cup downhill season, but it wasn't long until he showed up at the races with a version tailor-made to his liking: the G-Spec Quadiem. The $199.99 USD (without rotor) G-Spec Quadiem is a four-piston brake that's aimed at, surprise surprise, downhilling or any kind of riding that requires a focus on big power.
What's the difference between the G-Spec Quadiem and the non-Gwin model? TRP forges the G-Spec master cylinder and perch before putting it through a hand polishing process and anodizing, whereas the normal Quadiem sees a cast top-end that doesn't receive the same treatment and skips a few aesthetic touches. The
standard Quadiem costs $50 USD less
for this reason.
G-Spec Quadiem Details
• Intended use: all-mountain / downhill
• Four-piston caliper
• Mineral oil system
• Ceramic/steel pistons
• CNC two-piece caliper
• Tool-free indexed reach adjust
• Polished, anodized finish
• Weight: 317-grams (front, w/o rotor and hardware)
• MSRP: $199.99 USD (without rotor)
•
www.trpbrakes.com
If you're in need a decent amount of power but know that modulation is the be-all and end-all of control, TRP's Quadiems might be just the ticket given that they have more feeling to them than a Marvin Gaye album after three too many drinks. The modulation on tap is impressive, but they've also proved to be extremely reliable - I put a set on my bike more than six months ago and there have been literally zero hiccups in performance since. That said, there are two foibles to note. First, there's no contact point adjustment, which may or may not matter to you. Second, while they have more than enough power, especially once you've fitted a set of metallic pads (they come stock with semi-metallic pads), they don't quite match what Shimano or SRAM offer with their four-piston stoppers.
TRP G-Spec Quadiem review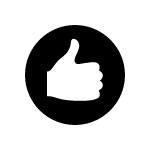 • Amazing modulation
• Proven to be very reliable
• Shimano pads fit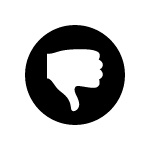 • Might be difficult to get small parts from your LBS
• Less outright power than some four-piston brakes
• No contact point adjustment

---
The Direttissima brake can be summed up in four words: maximum German, maximum power. Maximum price, too, if you want to add a few more words. Trickstuff manufactures the Direttissima in Germany rather than farming out the labor, and while that no doubt is a factor in their €375 (per end) cost, it also allows Trickstuff to machine a stunning looking brake and offer it in a load of different color options.

The caliper is a two-piece unit that is home to four Teflon coated pistons, and you can run Trickstuff's own slightly thicker pads or a set of Shimano pads, while the top end sees four cartridge bearings at each lever pivot. That's right, four bearings.

Direttissima Details
• Intended use: downhill, enduro
• Four-piston caliper
• Mineral oil
• Goodridge or standard hose options
• Pick your own colour options
• Weight: front brake - 277g / Daechle 203mm rotor - 192g
• Made in Germany
• MSRP: €375 each / $396 USD (aprox)
•
www.trickstuff.de
Our set of Direttissima brakes weren't trouble-free - Aston had an oil leak issue and broke a rotor, issues that Trickstuff tell us they've addressed - but these things have enough power to make anyone happy, regardless of how much you weigh or what you're pointing your bike down. Lever feel is extremely light, and the ergonomics are spot-on, but again, it's really their outright stopping ability that sets Trickstuff's four-piston brake apart from the crowd. Modulation is decent but not amazing, as is often the case when it comes to dealing with such power. Drawbacks? Their hefty price tag is the obvious one, of course, and also the fact that they require a zillion different tiny hex keys when it comes time to work on them. There's no contact point adjustment, and tuning lever reach requires one of those pint-sized hex keys.
Trickstuff Direttissima review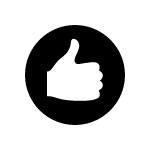 • All the power
• Not too common
• Shimano pads fit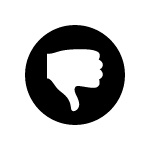 • All the power but only some of the modulation
• Not too common
• Small parts and service might be challenging
• Expensive

---
It's the Germans again, but you'll likely already know this name. Magura's range of brakes is massive, and they've never been shy about mixing and matching components to come up with a different system, which is exactly what they've done with their MT Trail brake. Sure, only the front end of the MT Trail employs a four-piston caliper, but Magura says that it's for a good reason: the disparity in power between the four-piston caliper and the softer action of the two-piston MT8 caliper closely match the difference in traction produced by the front and rear wheels. In other words, power where you need it and less where you, er, need less.

MT Trail Details
• Intended use: all-mountain
• Four-piston front, two-piston rear
• Mineral oil system
• Carbon or alloy lever
• fiber-reinforced, injection-molded master cylinder
• Five-year leak proof warranty
• MSRP: $292 USD (without rotor)
•
www.magura.com
The front and rear brakes share the same master cylinder, so the four-piston caliper has smaller pistons to balance the feel at the lever. The non-matching calipers also require different brake pads; four small pads are used on the MT7 front caliper, while the two-piston MT8 block out back calls for, you guessed it, two brake pads. Do the mismatched calipers make a world of difference on the trail? RC says no, but the concept is sound.
Magura has long owned the crown when it comes to modulation, and while TRP has a case for having at least one of their hands on that prize, it's the Germans that still call it their own. Regardless of whether the mismatched calipers make any difference, the MT Trail setup is one that offers that familiar Magura feel. That is, not an overwhelming amount of initial bite, but a very linear ramp-up in power that's easy to control all the way up to locking the wheel. There's no contact point adjustment, and the reach setting requires a hex key to tune, but that won't matter one bit to those who like that Magura control. One thing to note is that Magura's ergonomics - the lever shape, pivot location, and how it swings through its travel - is a bit different than your more common SRAM or Shimano design, and that takes a bit of getting used to.
MT Trail review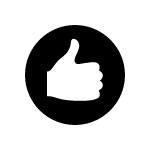 • Excellent modulation
• Proven to be very reliable
• Unique ergonomics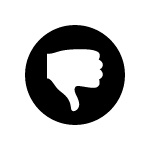 • Middle of the road power
• Different calipers require different pads front and rear
• Unique ergonomics

---
We can't talk about four-piston brakes without also talking about SRAM's Code, and especially because the newest version was just released earlier this year. The $244 USD RSC model is the top-end Code, and its lever body is quite similar to the more trail-riding oriented Guide brake, including the cam activated cup seal and port system.

The biggest difference up top is the Code's reservoir that holds 30-percent more fluid than the Guide reservoir, which is designed to help the Code feel the consistent for the duration of a run, no matter how steep or long it happens to be.

Code RSC Details
• Intended use: downhill / enduro
• Four-piston caliper
• Larger fluid volume
• Aluminum lever blade
• Reach adjust, pad contact point adjust (RSC)
• Bleeding Edge caliper fitting
• DOT 5.1 fluid
• Weight: 294 grams (actual, front caliper w/pads, hose, and lever)
• MSRP: $244 USD (RSC)
•
www.sram.com
At the other end, the Code uses 15mm and 16mm pistons - the larger size versus the Guide's 14mm and 16mm pistons is said to help increase the amount of power by 15-percent. Unlike many other brakes, the Codes come with metallic brake pads already installed, and it's the same pad design as used with the previous generation of Code.
No one can say that SRAM (or any brand) has a perfect reliability record, but our set of Code RSC brakes proved to be not only reliable but also controllable and powerful. Yes, Kazimer did manage to get them to squeal a bit during a big, steep descent, but that seemed to be a one-off event and they've been silent ever since. The RSC model isn't exactly inexpensive, so my advice would be to save nearly $100 USD per end and pick up the Code R model that forgoes the contact point adjustment.
Code RSC review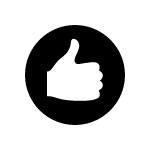 • Good balance of modulation and power
• Proven to be very reliable, consistent
• Parts easy to find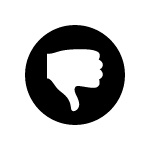 • Not the most powerful
• Our test set squealed

---
There was a time when you were looking at a set of Saint brakes if you wanted four pistons in each caliper. Yes, there were a few others to choose from, but back then it was Shimano that the very large majority of riders picked. There are more options now, of course, but Shimano's Saint brake is still among the most popular and most powerful.

Shimano has filled the Saint's spec sheet with all sorts of talking points and features, but it's the Servo Wave lever pivot that is responsible for a lot of the brake's powerful feel.

Saint Details
• Intended use: all-mountain / downhill
• Four-piston caliper
• Mineral oil system
• Ceramic insulated pistons
• Two-piece caliper
• Tool-free reach adjust
• Ice Tech cooling
• MSRP: $244.99 USD
•
www.shimano.com
The caliper is home to differently sized, self-insulating ceramic pistons, and the large pads clamp down onto a three-layer rotor Ice Tech rotor that's said to help manage heat build-up. The rotor also has finned central splines, and even the pads sport fins that protrude out the top of the caliper, all in an effort to increase surface area and dissipate heat.
Okay, so we haven't actually done a standalone review of the Saint brake, but we have tested a handful of bikes that came spec'd with Shimano's four-piston stoppers and we can say that the Saint power is still there. The Servo Wave pivot gives a falling rate feeling at the lever where the finger effort actually lessens once you get past the first few millimeters of pull, but then the power comes on like an avalanche and you end up slowing down in a hurry. They come up short in modulation compared to everything shown here except the Trickstuff Direttissima, but that hard initial bite is what wins a lot of riders over. Shimano has had a bit of consistency issue over the last while, however, with inconsistent contact point action across a number of their models, so that's something to keep in mind.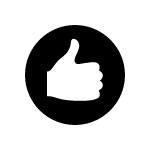 • Loads of power
• Easy to find parts for
• Some riders love the immediate power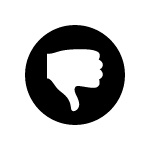 • Consistency issues with some brakes
• Some riders dislike the immediate power

---
So, is there a winner from all those words? Yes and no. They will all stop you and your bike, of course, but each brake goes about it in a different way, with different features, and at different price points. But because value is a subjective thing, let's focus on the objective: outright power and modulation.
Power -
All five of these four-piston brakes offer ample power for anyone's needs, but there's only one with enough oomph to bring a large family sedan to a screeching stop. Unfortunately, a set of them will also cost nearly as much as a well-used sedan. Trickstuff's Direttissima brake isn't perfect, but it is a work of art, and it's also the most powerful brake of the bunch. While probably overkill for those who either don't weigh much or don't ride steep, sustained descents, it's the one to choose if you simply want the most power possible.
Modulation -
SRAM's stoppers always rank high in this department, but it's Magura and TRP that get the nod when it comes to control. Both have power to spare (although Magura does edge out TRP here), yet it's the intuitive feel and management of that power that sets these two apart from the rest.
All-Around Use -
The German-made Direttissima brake is quite the thing, but its power comes on too quickly for my liking. Magura has both the power and the control, but I just don't gel with the ergonomics. Shimano's Saint brake, while powerful, lacks in modulation and has been a bit too inconsistent for me to get behind. That leaves SRAM's new Code RSC and the TRP Quadiem, with the former winning when it comes to power and the latter being my choice, just barely, if we're talking about modulation. Of the five brakes shown here, the TRP Quadiem would be my pick.
Previous Ridden and Rated articles:
Ridden and Rated: 7 Long-Travel 29ers
Ridden and Rated: 5 Trail Bikes
Ridden and Rated: 6 Platform Pedals
Ridden and Rated: 6 Tires for Rugged Trails
Ridden and Rated: 5 Trail Knee Guards
Ridden and Rated: 6 Dropper Posts