Fox's Float shock
is known for being both reliable and versatile, excelling on all sorts of bikes and terrain. But even this robust little damper needs a bit of TLC every now and then.
Watch the video inside to learn how to replace the air sleeve seals and give your Fox Float shock some much deserved attention
.
Fox's Float shock
is found on an incredible amount of bikes, from short travel cross country whippets to longer legged all-mountain machines. It's known for being one of the most versatile dampers available and features simple adjustments that any rider can understand without needing a degree in knob turning and vehicle dynamics. In fact, it works so well that a lot of riders simply forget that it requires a bit of love every now and then just like any other product. Thankfully, servicing the Float is just as simple as setting it up. Besides a few tools, all you'll need is a Fox Float rebuild kit that you can source from your local shop, which at under $7.00 USD, is quite inexpensive. Below you'll find a video showing you how to remove the old seals and install the news ones included in the kit.
Some pointers before you begin...

• Take note of your air pressure and rebound settings before starting.
• Be sure to have a Float Rebuild Kit. There is zero point in rebuilding it with your old O-rings.
• Always wear safety glasses, even if you're positive that all of the pressure has been released.
• Be very careful not to scratch the aluminum sealing surface that the O-rings sit in.
• When re-assembling the air sleeve it only needs to be snugged up by hand, not torqued mega tight.

What's needed:
Fox Float rebuild kit
,
shock pump
, soft jawed vice, rag and a pointy spoke or awl.
Watch the video to see how to service your Fox Float shock's air sleeve:
Check out the
service guides on the Fox website
for more information.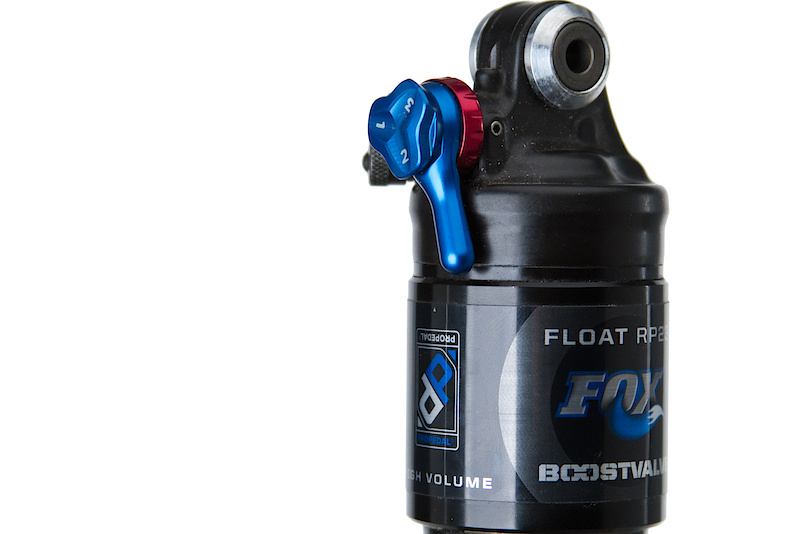 Fox's Float shock seems to go and go, so much so that it can be easy to forget that it may need a little love. Thankfully the Float rebuild kit is inexpensive and fairly easy to install. In only 10 minutes you can have your shock back up and running smooth.
Did you find this Tech Tuesday helpful? Have some of your own hints that you'd like to share? Put them down below!
---
Past Tech Tuesdays
:
Technical Tuesday #1 - How to change a tube.
Technical Tuesday #2 - How to set up your SRAM rear derailleur
Technical Tuesday #3 - How to remove and install pedals
Technical Tuesday #4 - How To Bleed Your Avid Elixir Brakes
Technical Tuesday #5 - How To Check And Adjust Your Headset
Technical Tuesday #6 - How To Fix A Broken Chain
Technical Tuesday #7 - Tubeless Conversion
Technical Tuesday #8 - Chain Wear
Technical Tuesday #9 - SRAM Shift Cable Replacement
Technical Tuesday #10 - Removing And Installing a Headset
Technical Tuesday #11 - Chain Lube Explained
Technical Tuesday #12 - RockShox Totem and Lyric Mission Control Damper Mod
Technical Tuesday #13 - Shimano XT Crank and Bottom Bracket Installation
Technical Tuesday #14 - Straightening Your Derailleur Hanger
Technical Tuesday #15 - Setting Up Your Front Derailleur
Technical Tuesday #16 - Setting Up Your Cockpit
Technical Tuesday #17 - Suspension Basics
Technical Tuesday #18 - Adjusting The Fox DHX 5.0
Technical Tuesday # 19 - Adjusting The RockShox BoXXer World Cup
Visit
Parktool.com
to see their entire lineup of tools and lubes.