Trek's 2015 Slash 9.8 appears to be quite a formidable weapon on paper - 160mm of travel, slack angles, and a brand new carbon fiber frame that is claimed to a fair bit lighter than last year's aluminum version, a fact that helps to keep the bike's weight down to a very competitive 27lb 9oz. There's also a change from the FOX DRCV CTD shock that Trek had long used on their Slash platform, with RockShox's new Monarch Plus RC3 DebonAir bolted up in its place. In other words, our 9.8 test bike is a new animal compared to last year's offering, even if it does feature the same travel and geometry numbers, and even looks pretty much the same from a distance. And, very conveniently if I do say so myself, I spent a load of time on the aluminum framed, 2014 Slash 9 that cost the exact same amount as the $5,769.99 USD Slash 9.8 reviewed below.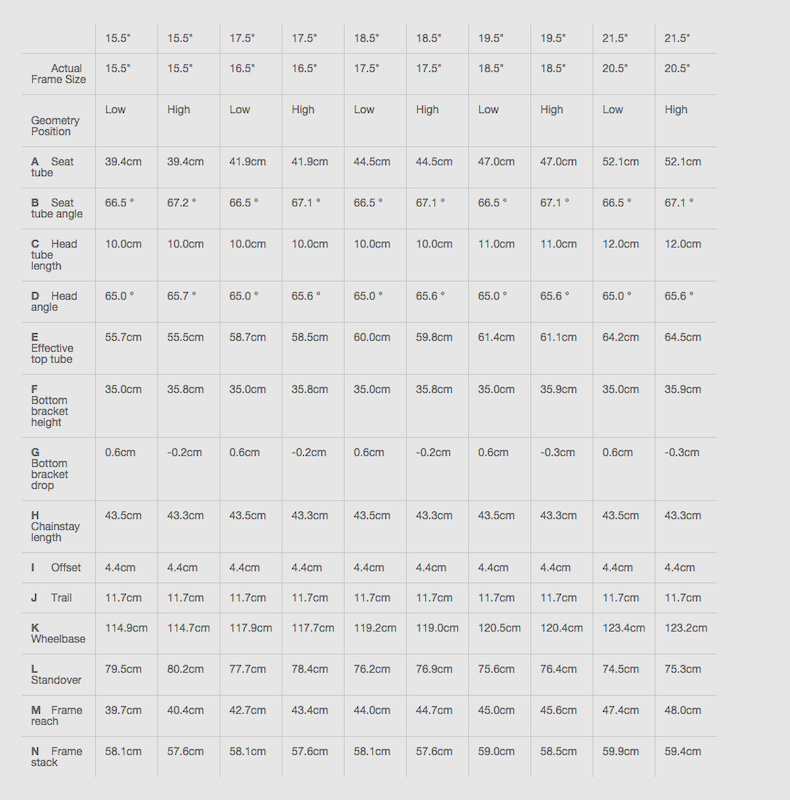 The 9.8 had an interesting life while it was under me, and much like my time on last year's Slash 9, it was ridden everywhere from the Whistler Bike Park to the much rowdier valley trails that can only be accessed under one's own power, and even on a handful of fifty kilometer adventures that put a premium on efficiency and comfort. In fact, nearly every trail that was ridden on last year's bike was also hit up on the 9.8, and if there ever was a great way to see if things have gotten better, I'd have to say that this is it.

• Intended use: all-mountain / enduro
• Rear wheel travel: 160mm
• Wheel size: 27.5''
• Frame material: carbon fiber
• Active Braking Pivot suspension
• SRAM X1 eleven speed drivetrain
• RockShox Pike RC 130mm/160mm
• RockShox Monarch Plus RC3 DebonAir
• Weight: 27lb 9oz
• MSRP: $5,769.99 USD
Frame Details
It was only a matter of time until Trek debuted a carbon fiber version of their 160mm travel Slash, with Rene Wildhaber doing the honours at this year's Enduro World Series round at Winter Park, Colorado. Wildhaber has long preferred the more forgiving ride of the Slash over the Remedy that the rest of the Trek team usually reaches for at an EWS race, and it looks like he'll no longer have to pay a weight penalty for that choice: Trek says that the Slash's new carbon frame is over a full pound lighter than last year's aluminum version, even with the aluminum chain stays that are found on our 9.8 test bike. Frame material aside, the bike's travel and geometry numbers remain unchanged for 2015.
With a set of ISCG chain guide mounts and a head angle that can go from 65 to 65.7 degrees, the Slash is clearly intended to be ridden hard and fast. There's also some thick frame protection to be found on the lower section of the down tube and on the stays to keep you from doing any damage while you're at it, while internal routing for the bike's stock Reverb Stealth dropper post makes for a clean appearance.
The Slash's Suspension Explained
• ABP
: Trek has using using their Active Braking Pivot design for quite a while now, and you'll also find it on the back of the Slash 9.8. The layout allows the dropout pivot to rotate concentrically around the axle, thereby limiting the amount of rotation between the caliper and rotor, something that Trek says helps to keep the suspension performing better regardless of if the rider is grabbing a handful of brakes.
• Full Floater
: Bolting the Slash's Monarch Plus RC3 DebonAir shock to a short extension off the front of the chain stays instead of a fixed position on the front triangle isn't a fresh idea, but it is one that Trek has used for a number of years now across most of their full suspension range. Trek claims that it allows the shock to ''
better respond to bumps across a wide variety of terrain,
'' which means that the design gives them more opportunity to tune how the shock performs throughout its stroke by altering the leverage from both ends.
• RockShox Monarch Plus RC3 DebonAir
: The debut of a carbon-framed Slash is certainly noteworthy, but Trek's switch from using FOX's DRCV CTD shocks to RockShox's new Monarch Plus RC3 DebonAir is probably going to have an even larger impact on how the bike performs on the trail. It comes down to increased oil volume, Trek explains, with the added damping oil allowing the shock to perform more consistently on the long, rough descents that the bike was made for. But if that's the case, why not use a Float X? Due to the spring curve that they're looking for, they say, with the new DebonAir spring design able to imitate how the dual chamber DRCV air spring behaved. Trek has been keen to note that it doesn't mean that one is better than the other, just that the Slash was designed with a very specific spring curve in mind and that the DebonAir layout suits it better.
Specifications
Release Date
2015
Price
$5769.99
Travel
160mm
Rear Shock
RockShox Monarch Plus RC3 DebonAir
Fork
RockShox Pike RC 130mm/160mm
Headset
Cane Creek IS-3, E2
Cassette
SRAM XG-1180, 10-42, 11 speed
Crankarms
SRAM X1 1400 X-Sync, 32T
Rear Derailleur
SRAM X1
Chain
SRAM PC-1130
Shifter Pods
SRAM X1
Handlebar
Bontrager Rhythm Pro Carbon Riser
Stem
Bontrager Rhythm Pro
Grips
Bontrager Rhythm, dual lock-on
Brakes
Shimano XT
Wheelset
Bontrager Maverick Pro Tubeless Ready
Tires
Bontrager XR4 Expert
Seat
Bontrager Evoke 3, hollow titanium rails
Seatpost
RockShox Reverb Stealth
---
Climbing
Getting to the top of anything aboard the Slash was par for the course in most scenarios, but there were moments when the long-legged Trek definitely handled better than you'd expect it to given its 160mm of mistake-eating travel. I surprised myself, as well as anyone watching me, a few times by steering it up and around tricky sections that have given me more trouble on smaller bikes, which shows that pretty much anything is possible on it so long as ''anything'' doesn't require a heady jump in speed. And all things relative to other rigs of the same stature, that's one of my only real complaints with the Trek: it seems to have lost some of the eagerness of last year's machine, and 160mm bikes don't have much in the way of said eagerness to begin with, so losing even a smidge of it can't be a good thing. I'm going to go ahead and put most of the blame on the suspension that feels more active and supple compared to last year's bike, which means that it's well worth your time to drop the fork and firm up the shock. Now, I know I said the same thing about last year's Slash, but it's even more true of the new version. Boat loads of traction help the Slash's cause when it comes to scrabbling up anything that might otherwise not look doable, though, which had the bike putting in some surprisingly decent performances when faced with a wall of a climb or snakey pitch to weave up. I'm not going to say that it'd trouble any shorter travel rig in such times, and dropping the Pike RC down to 130mm and firming up the Monarch Plus RC3 shock doesn't magically turn the Slash into a Remedy, but it's a better technical climber than you might first suspect, especially compared to other 160mm bikes. Then again, its 27lb 9oz weight is quite impressive for how it's intended to be ridden, and that relatively low number doesn't exactly hurt when it comes time to gain elevation.
In a lot of ways, the Slash is the opposite of most similar travel bikes when talking about ascending. I seemed to be able to ride around its slack-ish angles in technical settings, especially at slow speeds with the fork dropped, but just never felt like I had good legs when it came time to drop the hammer on a gravel road climb. Sure, maybe I didn't have the legs, but months of riding has me of the mind that the large tires and active suspension took the edge out of my efforts. Firming the shock up helps - surprise! - and this is a move that I ended up doing more often than not when it came to put in work. On that note, the Monarch Plus RC3's compression lever would hit my water bottle, which is kinda annoying. Compared to last year's Slash, the new bike feels like it has leaned even more towards all-out descending in exchange for some sacrifices in the opposite department. Having said that, it's certainly not as singleminded as GT's Sanction enduro race bike, and I'd likely prefer the Slash if the large majority of my riding included any sort of technical climbing to get to the payoff.
Downhill / Technical Riding
Any punter can hit warp speed in a straight line if they're brave enough to death grip it for a few seconds, but corners are where a rider's skill, as well as a bike's abilities, really shine through. A bike that corners easy, ie. doesn't ask you to correct mistakes or drop anchor and lose traction when traction is all you have to rely on, is a bike that makes riding well come easy. And the Slash can, ahem, slash a corner like it was put on this earth to do exactly that. Things simply always felt balanced and 'right', no matter if it was a bermed up turn or a flat sweeper that had you thinking that a low-side get-off was imminent... only it never came. I think that the best part about all this cornering praise is that I can say the same thing regardless of how I approached each turn - the bike always felt low and planted, and the confidence that came from that let me go quicker and quicker.
The grip that's on tap comes largely from the Slash's active suspension that isn't just supple on top, but able to also feel like it can absorb the tiniest of impact at any point through its stroke. This was especially true of the new Monarch Plus RC3 DebonAir shock that is impossibly frictionless, as well as the Pike RC that, as anyone who's ridden a Pike is well aware of, seems to be able to do everything you ask of it except pass you a post-ride beer and give you a back rub. It's all very active under you when both ends are left wide open, and while the result is certainly a forgiving ride, it's also one that is more 'grounded' than last year's FOX-sprung Slash when utilizing similar amounts of sag. Damper settings come into play here, and a rider could obviously tune-in more life to the bike if that's what he was looking for, but the 2015 9.8 is a more merciful machine than last year's version when both are set to their most ready states. I'd say that it's just a tiny shuffle of the feet more towards being a downhill sled than its predecessor, and much like I mentioned above, the gap between the 9.8 and the shorter travel Remedy seems larger in 2015, regardless of what a geometry sheet says - take that for what it's worth and choose wisely in regards to what you actually need.
With a firmer grip on the ground than my right hand on a post-ride Bud Light Lime, and some of the most predictable suspension of any 160mm bike on the market, the 9.8 can hit serious speeds in the rough stuff. I felt the end of the stroke a few times on both the fork and shock during those times, but, looking back, I'd put that down to accidentally going into kamikaze-mode when I should have been thinking about giving the brake levers a firm squeeze, such is the bike's poise when faced with the worst the trails have to offer. One trail in particular, a steep mother of a line down the side of what would be called a cliff by any mountain biker's caring and worried parents, had been haunting my sleep for the past while. Is it rideable? Is it rideable by me? Am I prepared to sacrifice a perfectly good chamois to give it a go? The bad news is that I carried a roll of TP all the way out into the forest and then ended up not needing it, but the good news is that the Slash's considerable abilities played a big role in me cleaning it without trouble. The point of the story isn't that I did anything burly, but rather that the bike filled me with confidence to do stuff that I hadn't yet tried.
I think that my one caveat about the Slash is that its little brother, the Remedy, is also so capable that a rider really has to be making things happen on the bike to have it be worth the extra travel and slacker angles, so much so that even Trek's EWS racers usually reach for the Remedy over the Slash. No one's telling you that you can't drop your kid off at school in a bright red Ferrari F40, and I'm not going to say that you you can't have an absolute blast aboard the Slash on trails that don't require such a capable bike, but both seem to be a little wasteful to me. The F40 is going to be loud and hot as you meander through town at 40kph, and the Slash is going to feel big and slow on your 'flow trail', but at least you'll have bystanders admiring your machine in both scenarios. What about the fork and shock's compression levers that can be used to firm the bike up? Sure, you can do that, just like on most of the competition, but, when left fully open, there are more animated 160mm travel bikes out there. Do you want fun-loving and perky, or would you prefer the ''I'm going over that and nothing is going to stop me'' sort of attitude? The 9.8 slots into the latter category.
Technical Report
• There's no doubt going to be some eyebrows raised about the number of Bontrager components on the 9.8, with the assumption that it should come with a more gucci build kit rather than Trek's own house brand parts. That's a bit of a shame because the Bontrager stuff, while admittedly not as flashy looking as some other aftermarket options, has never left me asking for more. And that still applies to the 9.8's parts, as the bike's new-for-2015 Bontrager Maverick Pro wheelset came out of the other side of months of testing without any damage. The wide rims give the bike's high-volume tires an even larger footprint, and I can't complain about suffering from a single flat tire during my time on them.
• The Reverb Stealth dropper post worked well and looks clean, and the Shimano XT brakes are consistent top performers, but the two of them paired together don't make for the best ergonomics. I adjusted the left-side brake perch where I needed it to be, and then had to settle with the Reverb button sitting at an odd angle that just never felt right for my thumb. This is a common complaint about this pairing and something I've moaned about many times before, which is a shame because each component works great on their own. Maybe an enterprising company could come up with some sort of aftermarket perch for the Reverb that would mate better with non-SRAM brakes?
• RockShox's new Monarch Plus RC3 DebonAir is slipperier than an eel bathing in K-Y Jelly, and I'd have to say that it's the most supple and active air-sprung shock on the market right now. The good news is that creates a lot of traction and supplies plenty of forgiveness, but the other side of the coin is how some riders might find that they have to use the shock's three-position compression switch to tame its eagerness not just when you hit a bump, but also when you throw your weight around on a climb, more so than the FOX DRCV CTD shocks used on last year's Slash range. The same lever would also hit the water bottle when the shock was in its firmest mode.
• SRAM's single ring, eleven speed X1 drivetrain seems tailor made for a bike like the Slash, and although we didn't drop a chain once over the months of testing we've had on the 9.8, someone who's training for and competing in enduro races will likely still want the added security of a chain guide of some sort. Shifting was spot-on, and while the 32 tooth 'ring might feel a touch tall for some riders given the bike's angles and travel, that's a simple matter of swapping it out before leaving your local shop. My only complaint with SRAM's single ring setups is the narrow-wide upper pulley coming out of time with the chain, resulting in that rough feeling through the pedals that's so annoying. An easy fix, but I still question why the pulleys need to have the narrow-wide profile that they sport.
Pinkbike's Take:
I spent a ton of time on last year's $5,769.99, aluminum framed Slash 9, and came away from that experience pretty damn impressed with how the bike performed. The question that has to be answered, however, is if the 2015 Slash 9.8, with a carbon frame, some less expensive components, and different suspension front and back, is a better bike at the exact same price. So, is it? The answer is unquestionably a firm 'yes' for anyone whose priorities begin and end with charging the downs, although I'd also say that it has nothing to do with the move to a carbon fiber frame, but rather down to the Monarch Plus RC3 DebonAir shock and Pike RC fork. I'd also tell anyone considering the new Slash that its all around-ness is a little more skewed towards those downs than last year's bike, although that's likely going to be a good thing for someone who has the 160mm travel bike on their short list of possible rides to get rowdy on.

- Mike Levy
www.trekbikes.com
---
Mentions:
@trek
---