Last year I got an email from Alex at The Chillhouse titled 'Come Mountain Bike in Bali.' Riding somewhere tropical has always been on the list and this sounded like the perfect opportunity. Less than two months later I was shredding down volcanoes and having the time of my life in the Bali Bike Park. So many firsts were experienced on that trip that I don't even know where to begin, but it's safe to say mountain biking in Bali is totally rad! In fact, it's so good that I had to return again in March.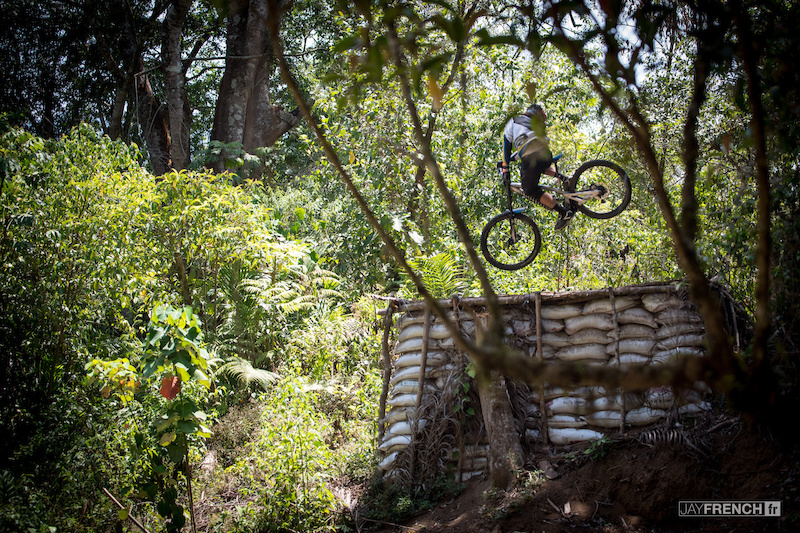 Wyn Masters on the Step-Up
Bali Bike Park
First impressions of the Bike Park: I didn't expect such a developed place for mountain biking in Southeast Asia. It's growing fast too! On my second visit to Bali, there was a new big jump line for advanced riders, a new trail, an impressive amount of trail maintenance, and small additions done to the existing lines. It's all hand built too. This little island isn't just paradise for surfers anymore and riding in the jungle is a super unique experience. You're surrounded by big tropical trees, ripping through crazy dirt, and sharing high fives with locals; who have to be some of the friendliest and most stoked people on the planet!
The Journey There
Just a few months following my two-week visit in November, I was craving a return to paradise. Not only is the riding sick, but there's something about this island that makes you feel a little wiser and in tune with who you are. Thanks to the support of Cathay Pacific Airways, I was fortunate enough to make a second trip with my girlfriend Chelsea (who quickly became my personal filming assistant). Cathay Pacific Airways not only got us to Bali, but they gave us an unforgettable travel experience.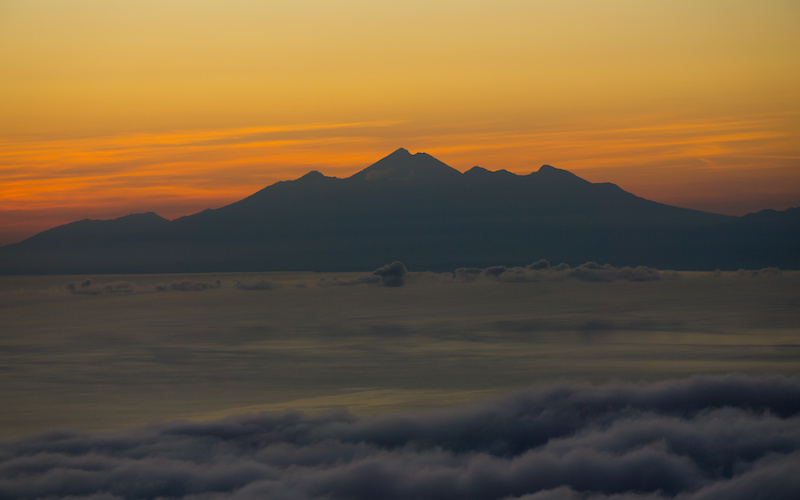 We were provided with premium economy seats, lounge access, and priority baggage. The travel time is a long 24-hour haul from Vancouver, but there were many highlights in our journey. The flight was comfortable enough that we both managed to sleep for six hours. And anyone who has travelled with their riding gear can relate to the anxious feeling of wondering when their bike is going to show up in the oversize luggage area. When I walked off the plane in Denpasar my bike was sitting there waiting for me (unheard of!). Cathay made it a really fun experience for us. As we sat in Hong Kong's first-class lounge drinking champagne between flights we couldn't help but to feel spoiled. They definitely lived up to their philosophy of a "Life Well Travelled".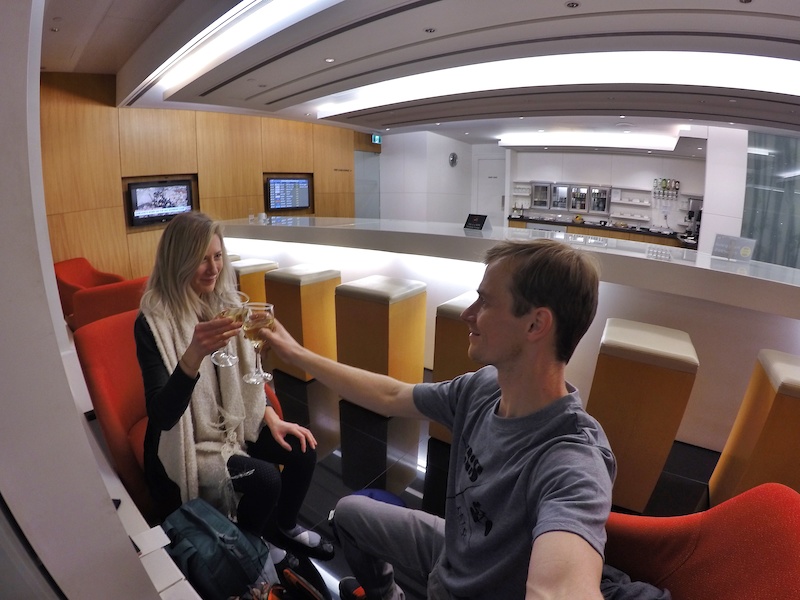 The Volcano
We packed up and left the Chillhouse at 2:00 am. A two-hour drive and three-hour hike later I was ripping the most epic singletrack of my life at the top of Mt. Batur's crater rim. What an experience!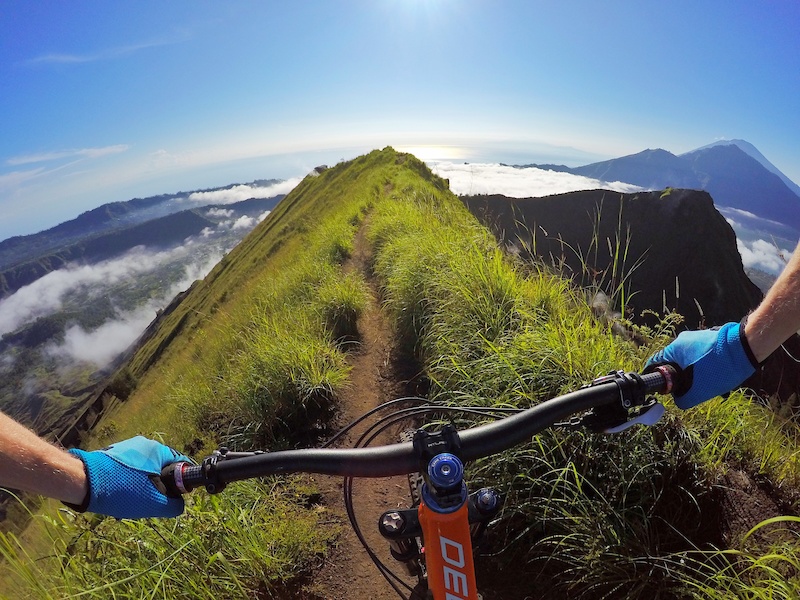 Picture perfect views from the top of Mt. Batur can't be beat. This was my favourite moment from Bali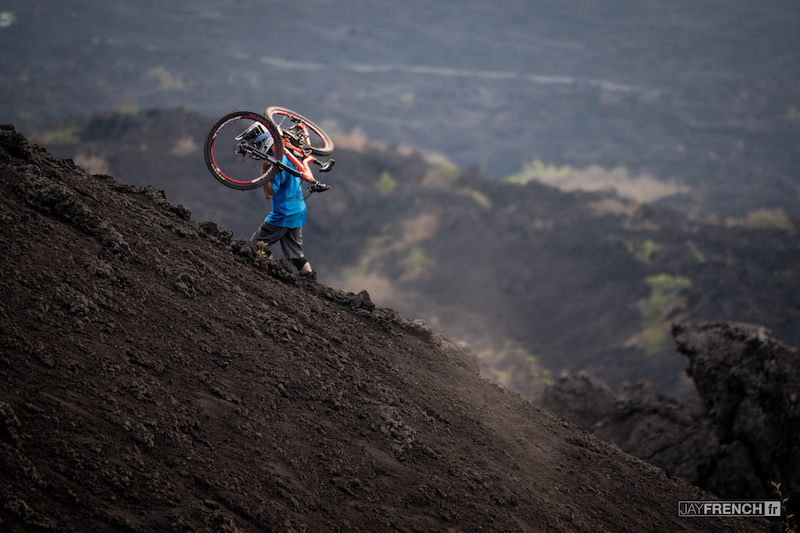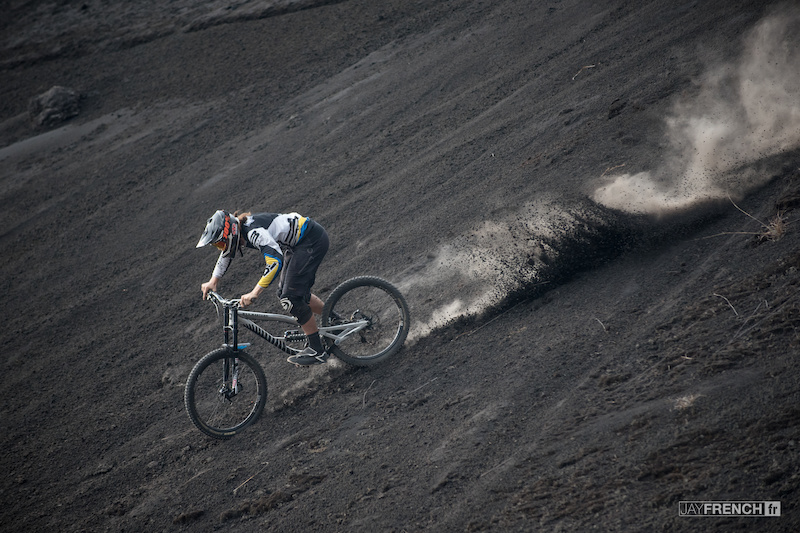 Racing down the black sands of the Volcano with Nick Pescetto and Wyn Masters was one of the highlights of the first trip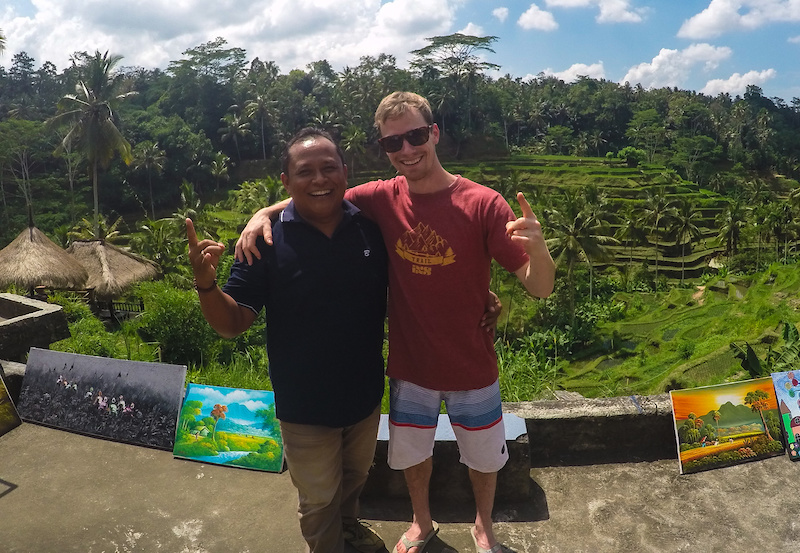 Panca from Bali Customized Tours is a legend who treats you like you've known him for years. He took us to some amazing spots that we wouldn't have seen otherwise
The coastline of Uluwatu
Two Bali trips later, I still feel like I haven't checked everything off the list on this insanely awesome island. The Balinese have an incredible, relaxed, trusting way of life. To us western worriers this is a very rare feeling. I guess they call it the island of the gods for a reason.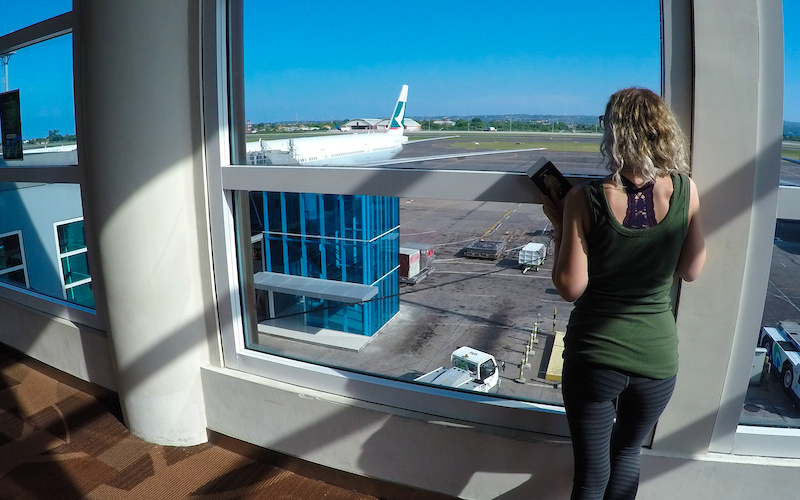 Photos by Mark Matthews and Jay French
Peace out Bali, I'll be seeing you again.
---
MENTIONS:
@BaliBikePark
/
@TheChillhouse
/
@FRNZ
---