"Hindsight is always 20/20, but looking back, it's still a bit fuzzy..." Megadeth, Sweating Bullets
"It's such a fine line between stupid, and clever." David St. Hubbins, Spinal Tap
I was looking out from a hospital bed, 4 days after breaking my C1 vertebrae - by forcing the C2 vertebrae through it. I had what's called a Plough fracture, an injury with an apparent 16% fatality rate, and one which more often results in neurological damage of some kind, from loss of feeling in limbs to partial or total paralysis. I was fortunate - somehow I'd broken my neck but not damaged any of the vital communication lines between the brain and the rest of the body.Most crashes we walk away from. We pick ourselves up, find our missing shoe or whatever, and push back up and do it again so we don't get a mental block about whatever it was that spat us out. Sometimes we have to do it half a dozen times before we get the flow. But the fact is, crashes are a regular, sometimes daily part of our sport, and learning how to prevent serious injury is a necessary part of the skill involved in riding. Most of the time we tweak an ankle at the most, maybe scrape up an arm. But after a few minutes, maybe a little longer, we're good to go.
But where does axial loading and hyperflexion fit in? I landed on my head from about 15 feet up, and the impact twisted my head and neck in a way they were never meant to be twisted. Somehow I hit the ground before my bike did, having seriously screwed up a launch from a ladder drop, and came to an abrupt and very nasty stop.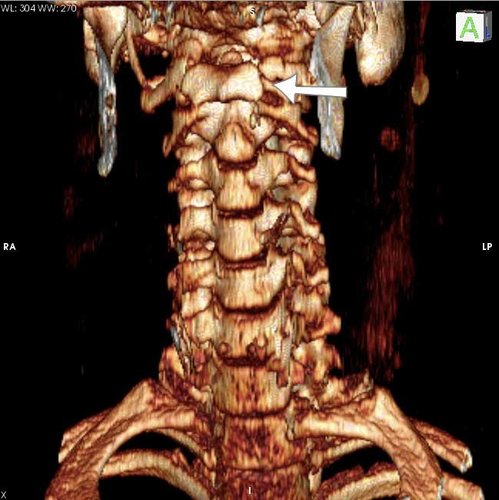 In that hospital bed, I had to play it over and over in my mind. What was it about this crash that was so different from the (probably) hundreds of others I've had? I've plummeted off ladders, flipped wrong off lips, totally baffed step-ups, landed ridiculously short of transitions and blew off pedals countless times. But I'd never faced a really serious injury on a bike.
I've heard someone describe extreme riding, or any extreme sport, as controlled risk. We take obvious risks in our sport, but by controlling certain other factors, we reduce the possibility of a negative outcome. If we don't control those factors, we're in the hands of fate. Or pushing our luck. The way I was seeing it, in between being poked and prodded by nurses and doctors, was that this time I had done three things wrong. And by not observing these three things, I multiplied the possibility of serious injury by an exponential factor.
Check it out
.
One: Not enough sleep

.
We've all ridden hard after a night of very little sleep, and this factor in itself isn't enough. But combine it with any other variable and you've just increased your chance of a serious accident. It seems obvious, but it's easy to overlook when your concentration is on riding. But without enough sleep your reaction time will be slower, guaranteed.
Two: Underestimating the stunt

.
Without proper examination of the drop, I just assumed it was an easy run-in and I'd already looked at the transition. I'd seen other people hitting it, so I wasn't concerned. In the least. What I didn't take into account was the run-in itself, which was a skinny that was almost 45 degrees up to the ladder, and it sucked up almost every drop of momentum I had. Again, this in itself wasn't the issue, as I'd stalled on ladders before, and just jumped down and hit it again with more speed. But if I'd paid more attention to the speed my riding buddies were hitting it at...
Three: Something new at the end of the day

.
Yep, it's that same old story - never try something new on your last run. This one is hard to resist, and I know I've had some stellar last runs that have left me pumped for a week. But once again, add this factor to any of the above and you get a recipe for impending doom. I combined the three together, and ended up with a 3-month sentence in a halo with 4 pins drilled into my skull. And looking at another month with a neck brace and physio after that.
So in a last-second decision to hit a ladder drop I hadn't properly assessed yet, at the end of the day, at the end of a really epic last run, I wrote myself off for the season. Or, in other words, controlled risk was eclipsed by uncontrolled stupidity. It's a fine line, sometimes.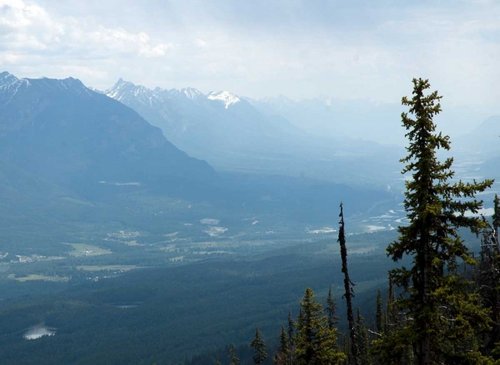 The seriousness of the crash was avoidable. And if you've ever been in this kind of situation, I'm sure you've heard plenty of apparently well-meaning people tell you how risky and dangerous it is, and now that you've got off lucky, you're going to stop this kind of crazy activity, right? You're not invincible! Suddenly the outside world's obsession with safety smacks up against the love of stretching your own limitations.
Well, once I was able to get out of that hospital bed and shuffle, painfully slowly, around the spinal unit, I discovered that most of my fellow wounded had been doing super high-risk activities like walking down a set of stairs. Or cutting down a tree. Or driving a car.
The lumber cutting guy will likely never walk again - he was two weeks into a lifetime of getting used to being a paraplegic
. That, to understate it completely, would suck.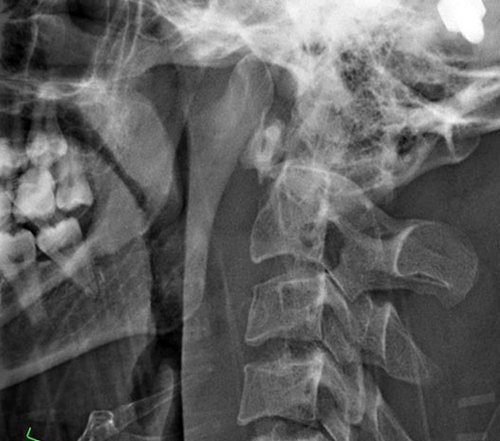 I could launch into a babble of statistics to show that driving a car is way more dangerous than riding a bike - or that road cycling has thousands more fatalities and serious injuries per year than DH and freeriding put together. But the fact remains that there is a perception that our sport is way more dangerous than, say, walking down stairs. Well, fair enough. But I just received another card from family friends that says, 'We wish you a very speedy recovery, and hope that mountain biking will be scratched from your agenda for some time..." But if I'd been in a car accident, would they say "...and I hope you don't drive a car again for a long time.."? Or would they say to the poor bastard in the wheelchair, "...we hope you don't work again..."?
Now that I'm more than a month into wearing this crazy carbon-fibre and aluminum contraption, I've obviously had a lot of time to think the whole thing over. My friends are saying, 'man, the summer's just going by so fast!', but I'm like, '...uh, 1 month and 1 week and counting.' And I realize there was another factor that contributed to my present state of relative immobility, maybe the most significant.
Four: Complacency

.
I had been getting lax, maybe too smug, maybe even a bit bored with my riding. Over-confident but not truly progressing. I was still riding hard but not feeling it as much. Too addicted to the adrenaline of risk, and when that perception of risk wasn't there, I wasn't as connected to it. So something that should have been easy took me down and made sure I'm staying down long enough to pay attention. A harsh lesson but one that I'm trying to make the most of, and to share with you so maybe you don't have to deal with the same thing.
The big message? Pay attention.



-mpathic.pinkbike.com