The guys from Nukeproof, including Nige Page and Al Bond, head out on an absolutely epic All Mountain trip. How does a 3700m summit sound for you? Check the incredible footage and scenery! Top enduro rider and Nukeproof UK man Martin Astley talks you through the trip...
The concept for the trip was simple, assemble a group of like-minded riders from a variety of backgrounds and disciplines and send them to the top of the biggest, most epic mountain we could find that is rideable all (or very nearly) the way down. Ash from Trail addiction was the man with the knowledge and he hooked us up with mountain man guide Ben Jones and a team to support this mission to the Summit of Aguille de la Grand Sassierre 3, 747m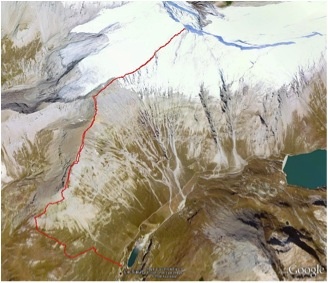 The route for the Grand Sassierre; 3747m of epic right there!
The crew
We were an eclectic bunch on this trip, from different backgrounds and niche's within mountain biking. The one common thread between us was a love of riding bikes and a sense of adventure.
Nigel Page
ChainReaction Cycles/Nukeproof team manager Nige has been around forever. His background is in DH racing and BMX both of which he competed in to a World Class level for many years. Nigel still rides a lot and is heavily involved in the development of products for the Nukeproof brand so this ride was a perfect opportunity for him to give his Mega some serious testing.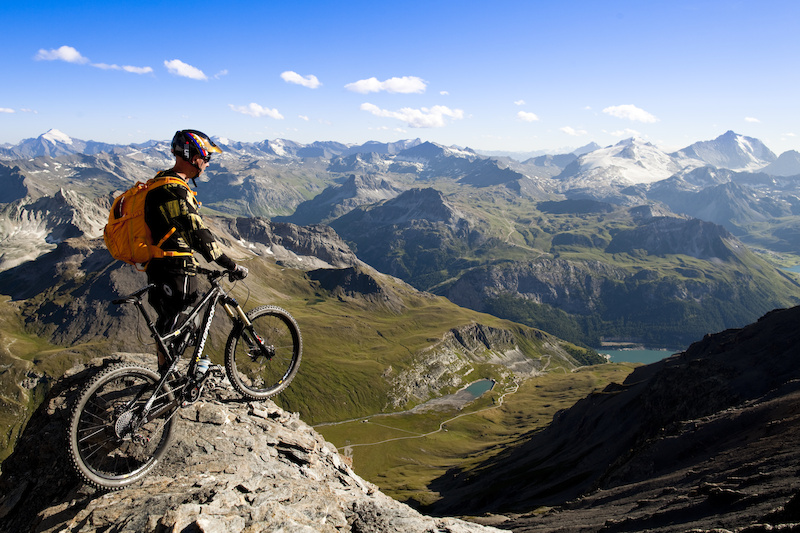 Nige Page takes in the view!
Al Bond
Al was the new guy on the CRC/Nukeproof team for 2012. Coming off a great year as a privateer in 2011 winning the overall BDS Al headed out to Cali for the winter to train with the Atherton's. Unfortunately Al broke his Collar bone just before the World Cup in South Africa meaning he couldn't hit his first full World Cup Season with quite the punch he had hoped. Nonetheless Al has turned heads across the globe with his amazing riding talent and aggressive style. The best thing about Al is he LOVES a good adventure; actually I'm yet to come across anything that Al doesn't like?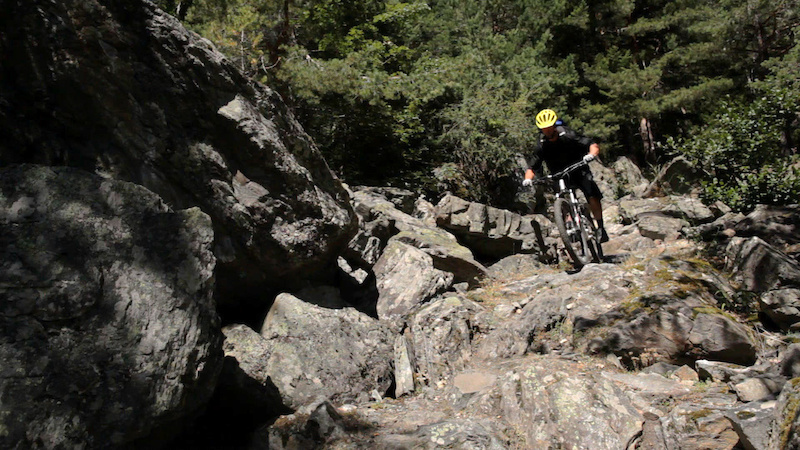 Al on the rocks
Ben Jones
Lovingly referred to as THE Ben Jones by his friends and colleagues for his ever expanding reputation as one of mountain bikings' top guides. Ben is guiding company Trail Addiction's head guide. What Ben doesn't know about life in the mountains, safety and great trails in the Haute Tarentaise isn't worth knowing. Ben's enthusiasm and leadership kept the team going when things got tough.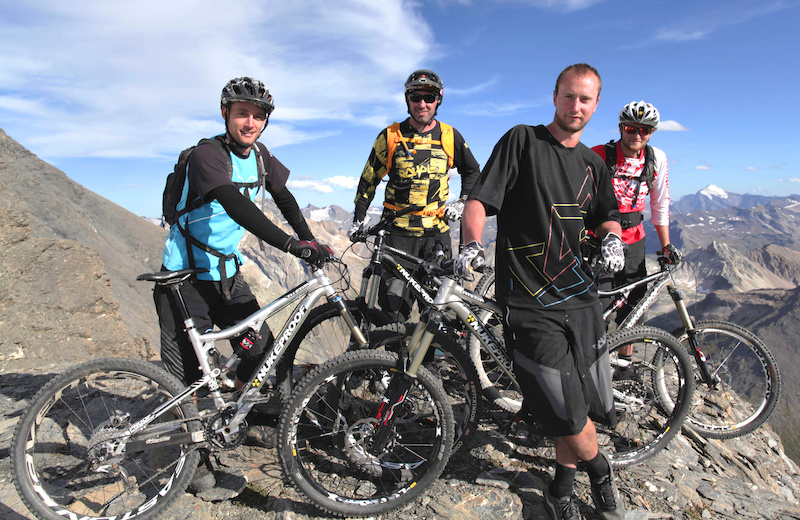 The full crew together! Left to right: Martin, Nige, Al and Ben
Martin Astley
Your author for today. With a background in DH I made the switch to gravity enduro a few years ago and haven't looked back since. With a busy work schedule looking after the marketing for Nukeproof and the other brands in the Hotlines portfolio you are more likely to find me with my head stuck in my e-mails than a full face helmet. However, I am always up for riding great trails and like Al I love a good adventure.
So as I said, the aim of this trip was simple, the execution not so much. The climb to the peak was a challenge for all of us; Pagey in particular was feeling the effects of altitude when we broke through the 3000m barrier.
It wouldn't be right to finish the write up without mentioning camera man Stu Thomson of MTBCut. Stu has an impressive list of results from his racing past including a World Cup podium. He still shreds hard when he's not making big time million plus hit edits and wins the award for gnarliest huck on this trip, shame it wasn't on camera! I'll leave MTBcut's great edit to tell the full story but in a nutshell we rode some truly amazing, very technical, trails in the most exposed location any of us had ever ridden with the best views ever. It was 2 days of solid riding, a surprise night in a mountain refuge, lots of laughs and some great memories. Enjoy....