Practice got underway at the incredibly gnarly track here at Snowshoe, West Virginia. Logan Binggeli looked on fire with his new downhill bike. Neko Mulally has made and appearance and will be getting his first runs in tomorrow. GRT points leader Bryn Atkinson is looking comfortable on the track as well.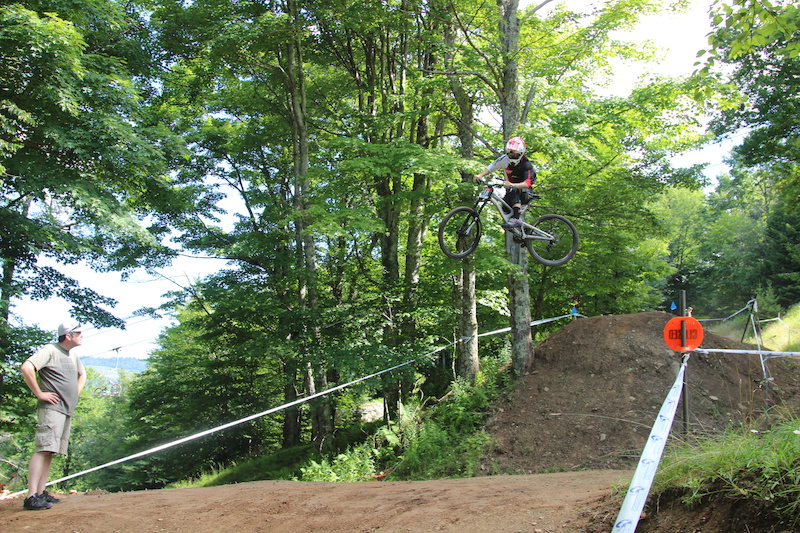 Warren Kniss throwing some steeze.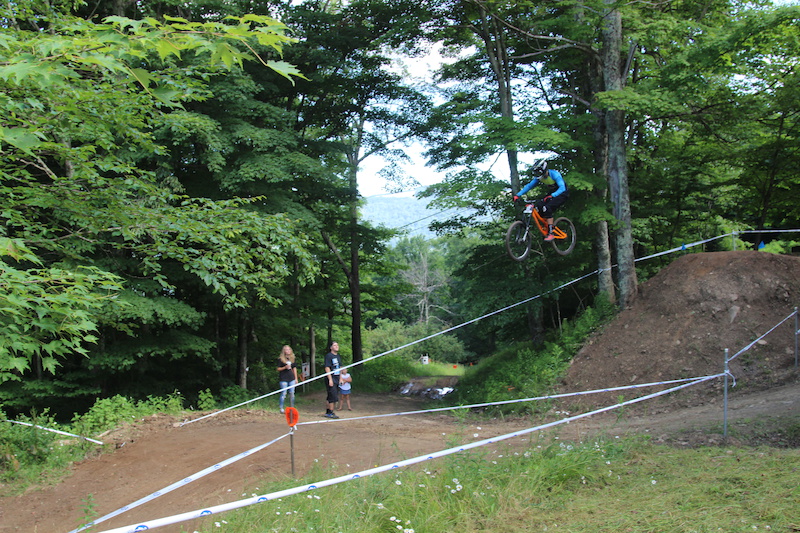 Kevin Littlefield on the road gap.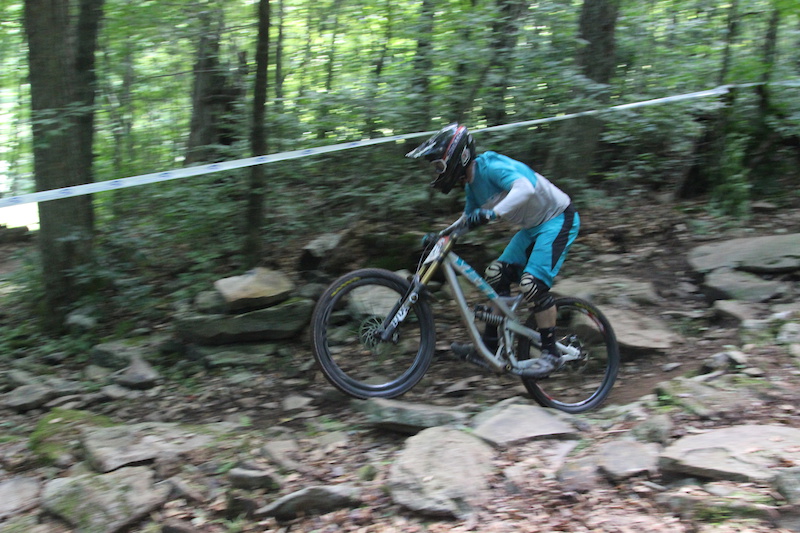 Shawn Neer looking at home on the rocks.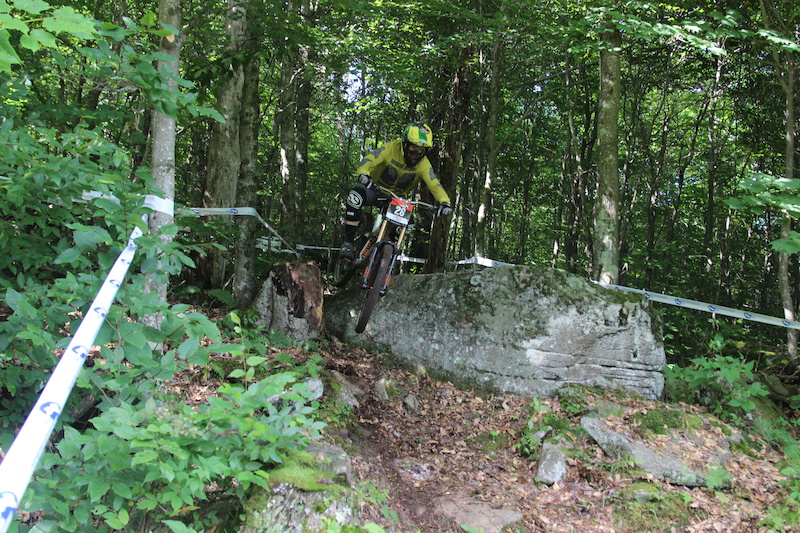 Bryn out of the rocks and onto the grass.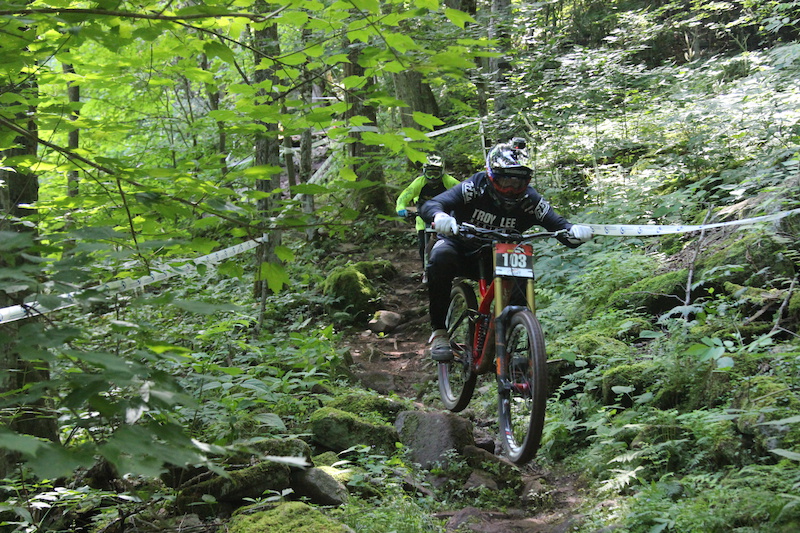 National Junior Champ, Charlie Harrison, leading last year's Junior Champ Shane Leslie, through Lower Hairball.
Stay tuned for some more race coverage!
---
MENTIONS:
@mtbmaniatv
---