I sit here all day reading Pinkbike articles about how winter is here and sloppy trails in the PNW and UK means you need to get your "cold" weather and water proof riding gear together or which shorts and shoes are the most comfortable in the cold and wet winter. Well here in Minnesota we don't have the luxury to ride in the mud... Or shorts for that matter. We have snow and real cold, try on -12°F the actual temp the first morning of shooting, but that's the way Mineesotan's like it. As my dad once said "it keeps the riffraff out". Luckily, I was kitted out with products from 45NRTH a Minnesotan company that specialize in deep winter riding gear so I was able to stay warm all day long. I can't say the same for my bike with it's frozen brakes, drivetrain and suspension or our poor frozen cameras and batteries that we had to tape hand warmers to.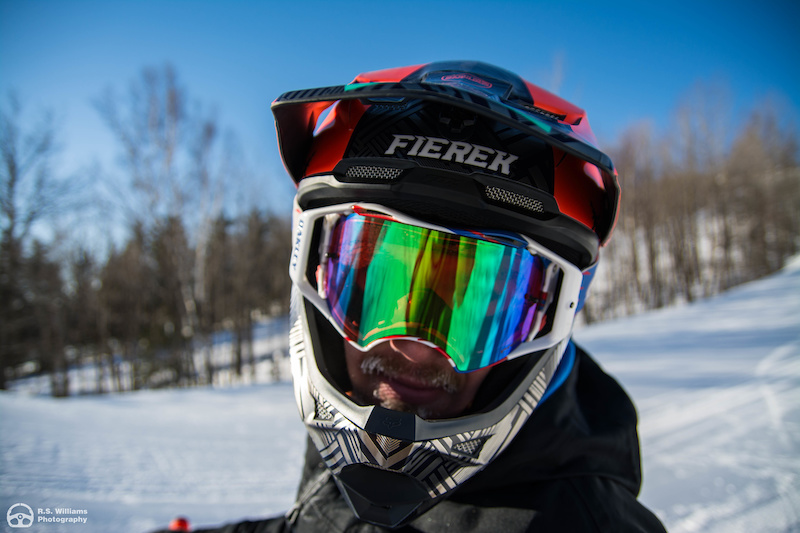 Not only was it cold enough to make icicles appear on my face but the inside of my goggles developed a layer of ice as well!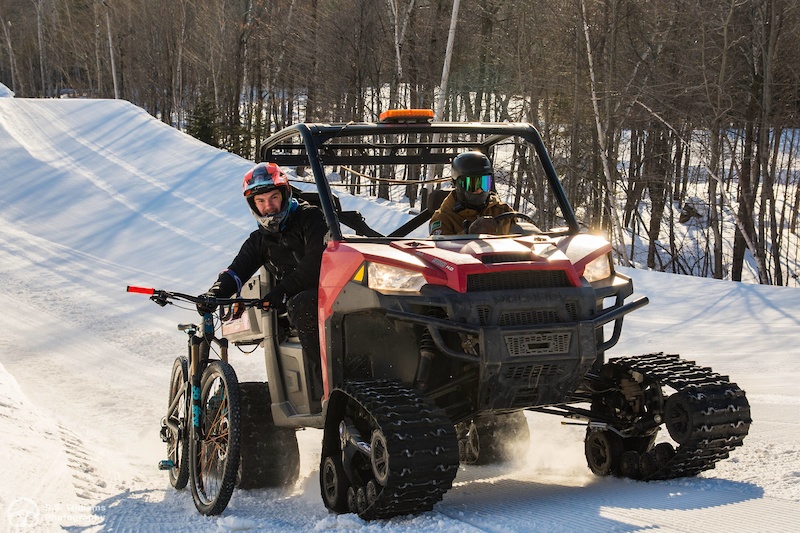 Our shoot started at 7am on Friday morning at the local ski hill and bike park Spirit Mountain who agreed to not only let us ride and film in the terrain park on the jumps but also sent over a private shuttle, a Polaris side-by-side with tracks! Which I have now decided is the best winter shuttle vehicle ever, also definitely made me feel the most "pro" haha.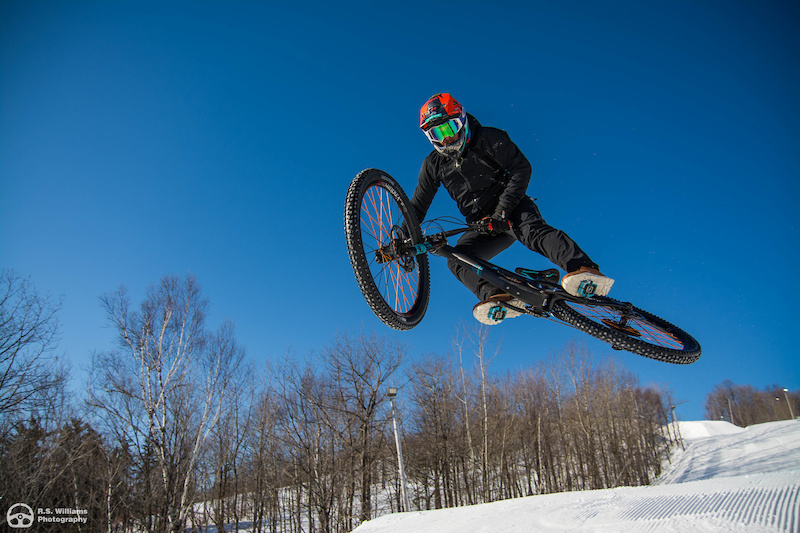 The weapon of choice for this project was my Yeti SB5.5 which 45NRTH sent over a set of their Studded 29x2.35 tires for. Honestly I figured the studs would help a little bit in the ice but otherwise not make a difference but the extra traction in the hard pack snow was a game changer! It felt like riding the most amazing Hero dirt you've ever ridden, grippy when you want to go fast but blows apart when you want to throw some roost!
Saturday morning we changed things up, another early start but this time heading to the shores of Lake Superior to ride the enormous ice bergs that form from the ice being pushed around all winter.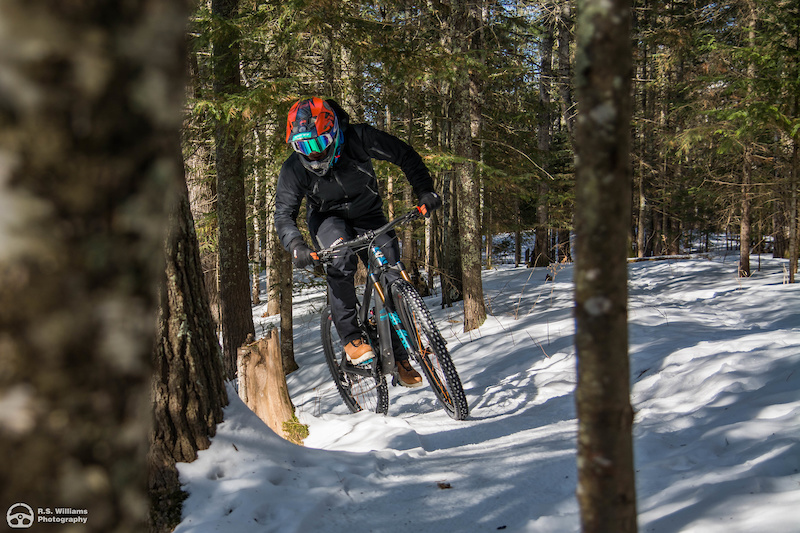 After wrapping up on the lake it was a crazy day, hurrying across town to shoot the groomed trails at Lester park. One of the great things about Duluth is that COGGS the local trail association actually grooms and maintains many of the trails around town in the winter and they do such a phenomenal job that when it's cold enough the trails are firm enough to ride on a normal bike with pretty much no issues at all. Other than your suspension freezing.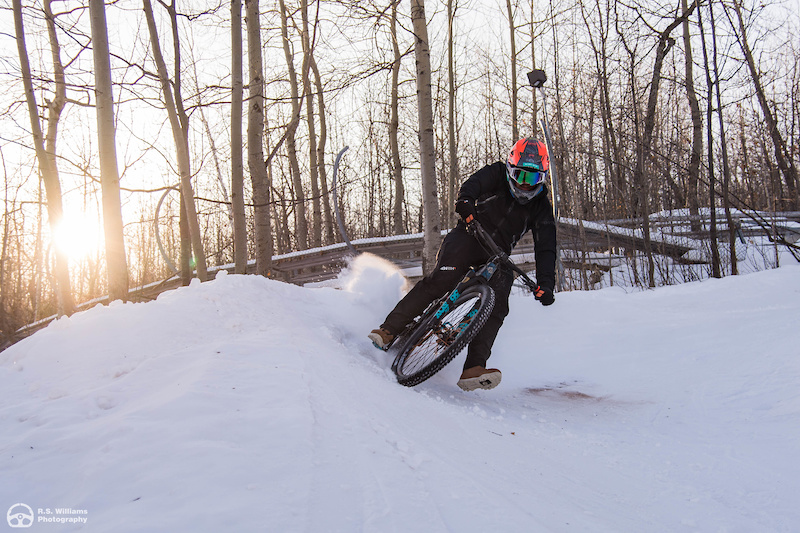 Then again rushing back to Spirit to catch afternoon golden hour on Calculated Risk, one of the bike park runs in both winter and summer. A thick layer of ice on the lower section of Calc made me more then appreciative of the studs, being able to ride a perfectly smooth ice made flow trail that in the summer is so chundery it will rattle your teeth out is something special that you can only achieve when riding in the winter. Spirit is one of a kind where you can ride the lift there year round with your bike.
Overall this shoot was something I thought only possible in dreams, after 3 years Michael Brower and I had finally pulled it together with the help of Rhett Williams. We all would really like to thank Spirit Mountain and 45NRTH for their support in this project. But personally I have to say don't let winter stop you from riding your bike, whether you live in the rainy PNW or the iced over Midwest, get out and ride your bikes. I promise you won't regret it.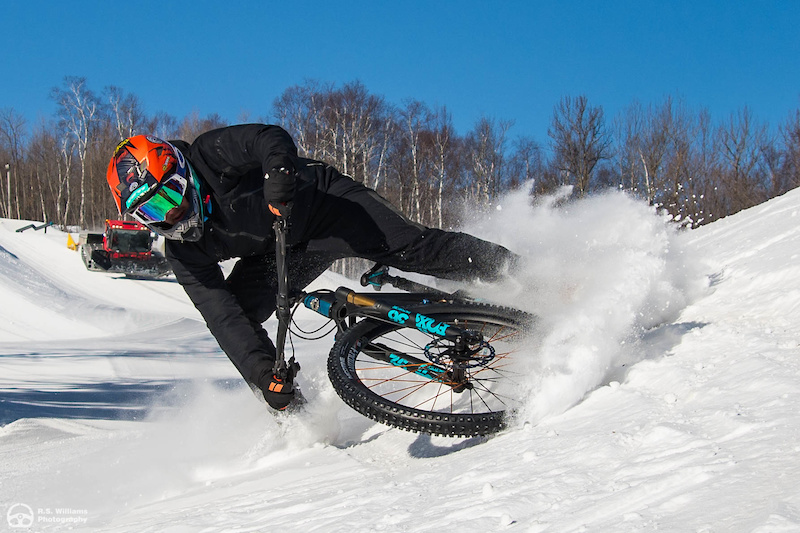 And for your shameless promotion of the day, if you want to support projects like this and want to see more cool stuff head over to Instagram and follow myself @ mtbfierek, Video extraordinaire Mike @ thehansdampf and Photographer Rhett Williams @ r.s.williams_photography.