Something I take very seriously is the platform I have been given to help people. I am very blessed to have contact with thousands of people every week through my newsletter and blog as I try to help them improve their riding and their lives in some small way.
As part of respecting this platform I don't talk about a lot of things that don't relate to training or riding.
But every once in a while, I feel that there is something outside of those two things that are worth using my platform to help bring attention to.
A little over a year ago I was made aware of
Justin Wren and his Fight for the Forgotten foundation while listening to the Joe Rogan Experience podcast
. While I never expected it, it turned into one of those moments that changed my view of life as I listened to him explain the world's water crisis and the particular one he was helping with in the Congo.
Hearing how many thousands of people die each year from not having clean drinking wate[/PI]r was bad enough but listening to Justin talk about his personal experience of having to help bury a 4 year old kid he knew because he got sick from dirty water really hit home.
As a father of two kids - with one of them 3 years old at the time - I couldn't imagine seeing them sick and dying from something as simple as not having access to clean water.
Now, to be honest, while I was really sad to hear about it I also became a little cynical as well. I'd seen too many commercials with sad stories and they always ended with an ask for donations with no real solution to the problem being given.
But was something different with Justin and what he was saying.
He had hard numbers - on average, $3000 could drill a well and change 175 lives. Plus, they were looking to train the locals so they could do it themselves and give them a source of income instead of just doing it for them and leaving.
In a world with huge, open ended problems that just devour money here was a relatively finite, doable thing that could change countless lives for the better.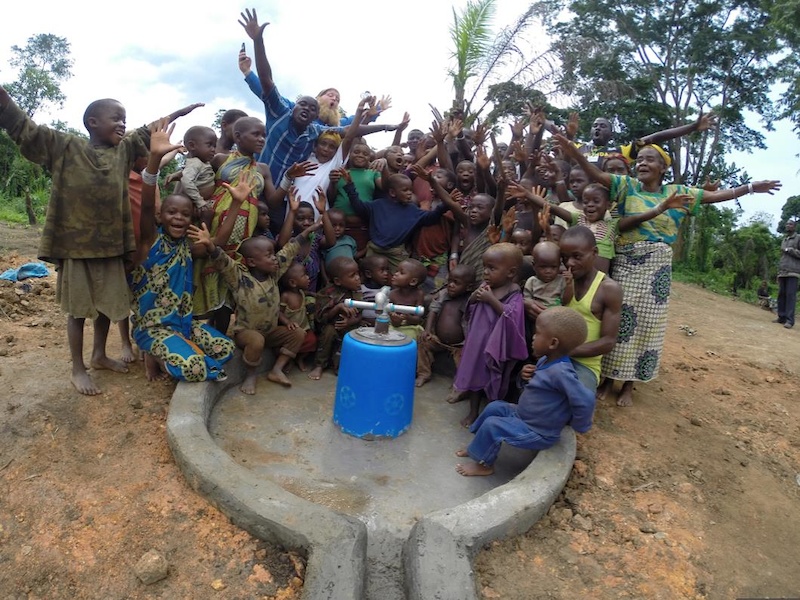 Now, I'm telling you all of this for two reasons.
First, I wanted to make you aware of Water 4 and The Fight for the Forgotten
. I think they do outstanding work and the more people that know about it the faster they can achieve their goals of ending the water crisis.
Second, I'd like to ask your help in raising enough money this week to build another well in the Congo.
The Pygmy people that Justin is helping are often living in modern day slavery and treated as less-than -humans by the people around them. It's a crazy story that is hard believe is still going on today.
But people like Justin are helping them by helping them get access to their own land and water.
My goal is to help this cause by raising at least $3000, which is enough to pay for a well somewhere that will change hundreds of lives for generations. I'm putting $500 towards that total, meaning all I need is another $2500 to help reach that goal.
There are 2 ways you can help me do this…
1 - Buy any of my online fitness programs, they range in price from $7 - $97

(click here for a list of all my programs). 100% of all the proceeds from any training programs I sell this week will be donated directly to campaign I have set up through Water 4 in the name of The Fight for the Forgotten.

2 - Donate directly to Water 4 and this fundraiser.
Just go to this link and donate whatever you can.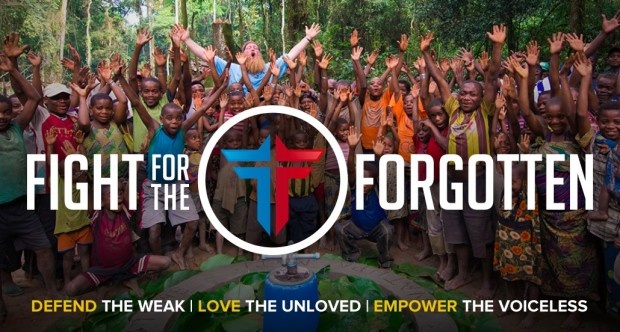 Most of us are blessed to be able to take things for granted that other people can't. And while there are a lot of things that we can't do much about, making sure that people have access to clean water and empowering them to help their neighbors do the same is something we can.
So please take a few minutes and check out Justin's story and what he's doing for the Pygmy people in the Congo. And if you feel that it is something worth fighting for, please buy a program or donate directly to the fund to help support it.
Thanks for your time and for the platform to help other people. While it's usually my fellow riders I'm using it to help, I hope you'll agree that this is a cause worth using it to bring attention to. And while I know that there are a lot of great causes to support, hopefully we'll be able to get enough of us behind this one to meet our goal of building a well and helping to change 175 lives.
Until next time…
Ride Strong,
James Wilson
MTB Strength Training Systems