Finding Flow is a project that has been a year in the making. The goal of this film was to create a story of how mountain biking connects one with nature by telling it in a way that anyone can appreciate and relate to.
In November of 2010, we decided to take on a project quite a step higher from the smaller edits which we were used to, where we could knock them out in a few days. However, along with being full time engineering students, barely finding time to do homework, we also didn't have the correct equipment to visually express how we wanted others to view the film. Over winter break we were able to put together a bunch of DIY equipment so that we could tackle this project over the 2011 season. And as soon as school started up again in early January we headed to the mountains.
Being a group of non-professionals, we had no outside help from sponsors. For the past year we have spent countless dollars on travel and camera gear. But for us, it was worth every penny. We learned so much about ourselves and as a team. Through this project we want to show that any driven individuals can make a film worth watching with a bit of skill and vision.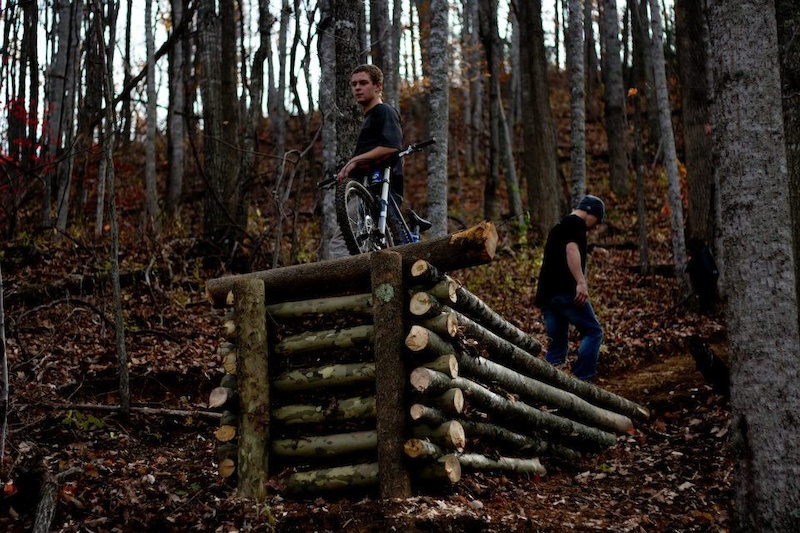 The title "Finding Flow" comes from something that every mountain biker tries to do as soon as they lay their tires to dirt. It relates to everything from slaying a downhill track to making way through a pack of dirt jumps. But "Flow" is not only something that can be found in a bikers dictionary, flow is found all through out nature. Nature is the essence of flow, and the fact that mountain biking taps into nature is the reason why we are able to capture part of the flow. This is something that we worked really hard on expressing in a visual and narrative way that any viewer could connect to. We did this by taking each discipline of mountain biking and finding how each part has its own flow.
A unique element in our film comes with the location. Every shot captured and displayed in this film is from the Mountains of North Carolina. We are excited to let the world know that this small region of the globe has much to offer and a lot to explore. We hope that this film will help establish some recognition and add growth to the cycling community in the South Eastern United States.
The full length feature will available free on Pinkbike early spring
.