mtpbandbikes
Member since Jan 2, 2017

Chittenden , Vermont
Block user
Recent

Nov 16, 2021 at 11:35
Nov 16, 2021

Selling
Nov 16, 2021 at 11:34
Nov 16, 2021

Oct 7, 2021 at 9:12
Oct 7, 2021

Oct 5, 2021 at 12:54
Oct 5, 2021

Selling
Oct 5, 2021 at 12:54
Oct 5, 2021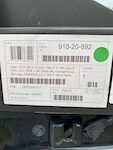 $1249 USD
New in box Fox 38 180mm travel Grip 2, black, 44mm rake. Thank you

Jun 29, 2021 at 17:31
Jun 29, 2021

Selling
Jun 29, 2021 at 17:31
Jun 29, 2021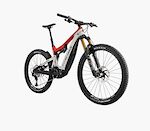 $7999 USD
We are an Intense dealer. We have 1 large Tazer red pro available. We also have a large Tazer pro black demo for $1000 off. It has under 200 miles on it. With 160/155mm of front/rear wheel travel and Shimano's powerful STEPS motor system (EP8 on Pro Model, EP7000 on Expert Model), the Tazer is our high-performance Enduro eBike. With a bump eating 29" wheel up front and traction seeking 27.5+" on the back you get great handling, amazing grip and trail ride excellence. With our Tazer you'll never look at mountain biking the same way ever again.

Jun 17, 2021 at 10:59
Jun 17, 2021

Selling
Jun 17, 2021 at 10:58
Jun 17, 2021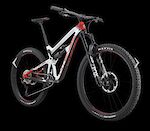 $6299 USD
New in box Intense Carbine Pro Large. We are an intense dealer. Specs are online but feel free to ask any questions. Thank you for looking.

Jun 4, 2021 at 5:55
Jun 4, 2021
Load more...