Nestled on the A338 between the town of Tidworth and Shipton Bellinger, Tidworth Freeride has been quietly simmering for over a decade, from its humble beginnings as a proving ground for local riders Tidworth has grown into a fully fledged compact Bike park.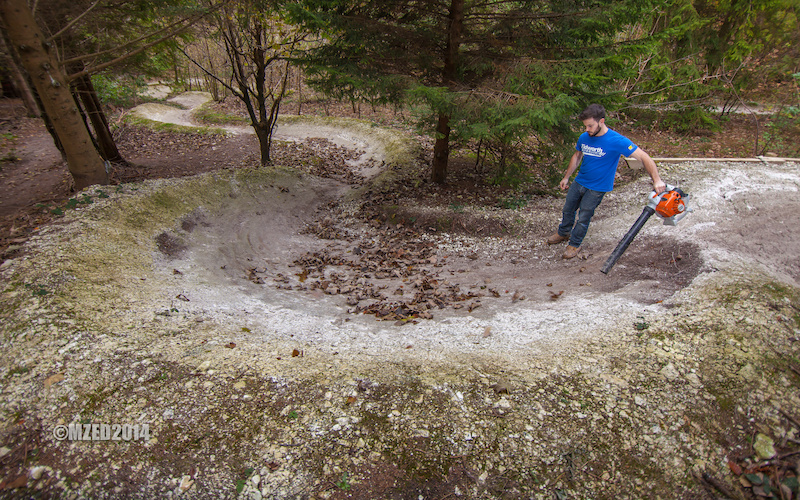 Often the best riding spots are ones' born out of a labour of love, built by hand, by riders for riders and Tidworth Freeride is no exception.
Consisting of around fifteen key builders Tidworth has a welcoming and inclusive vibe. Arriving it's likely that you will be greeted by one of the trail crew, who will be more than happy to give you an insight into the various lines and features. The open ethos is down to Phil Potts, Tidworth's main man. Phil has a passion for building sustainable trails which cater for a broad range of abilities and riding styles. Since my first visit to Tidworth about a year ago the spot has grown considerably and the quality of the building and flow gets better all the time.
Although all the runs at Tidworth are relatively short (few mins) what they lack in terms of duration/length is more than made up for by flow and variety. The site boasts a number of different lines, these include dirt-jumps, rooty/roughish DH runs, progressive jump area and some super fun freeride runs, the pushup is relatively mild and short which makes Tidworth a great spot to session.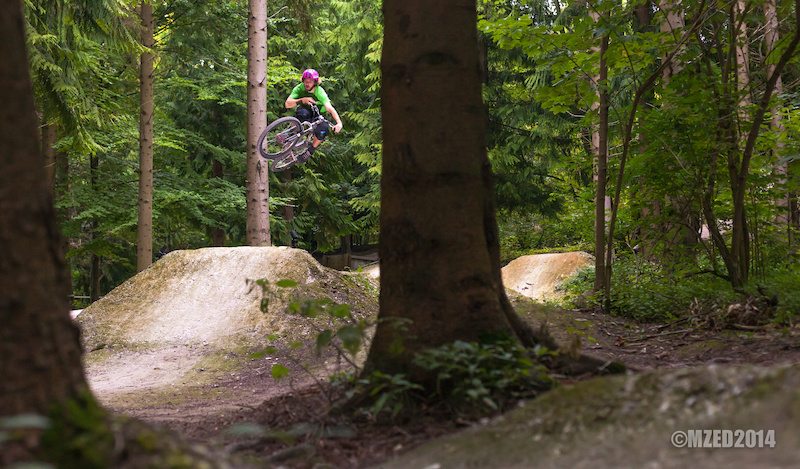 Day passes can be purchased on-site or online and will set you back £5 all money collected on-site goes back into the maintenance of the park, you can visit the CTC website to pay on-line and more info regarding annual passes ect..: www.ctc.org.uk/ctc-mtb-bike-parks/tidworth-freeride-bike-park
On Saturday 22nd of Nov 2014 Tidworth Freeride will be hosting their annual "Hooper Hooner" visit https://www.facebook.com/tidworthfreeride for details.
Tidworth Freeride would like the thank the following for the ongoing support: CTC, DMR Bikes, TF Tuned, Pothead and Panface, Bear essentials MTB skills and Stonehenge cycles.
Tidworth Freeride
South Tidworth

Wiltshire

SP9 7TE