Unless you've been living in a wifi-free backcountry hut with the finest hand-built trails in the world at you doorstep (kudos for your lifestyle choices by the way), you'll be aware that 2014 was really something else for us followers of gravity mountain bike racing. With both last year's defending champions Stevie Smith and Jerome Clementz unfortunately sidelined for significant chunks of the season, we were certain to have fresh faces and indeed new icons at the top of both the men's DH and enduro realms.

These riders carving out the future of our sport deserve our utmost respect and some official recognition, so we at Pinkbike have nominated five athletes we believe have performed at positively inhuman levels at certain times during the 2014 mountain bike season. These are the riders whose sheer talent bowled us over, who fought back against all the odds or those simply able to come up trumps time and time again.

Until the winners are announced in the coming weeks, who do you reckon has earned the coveted PB crown as king of 2014?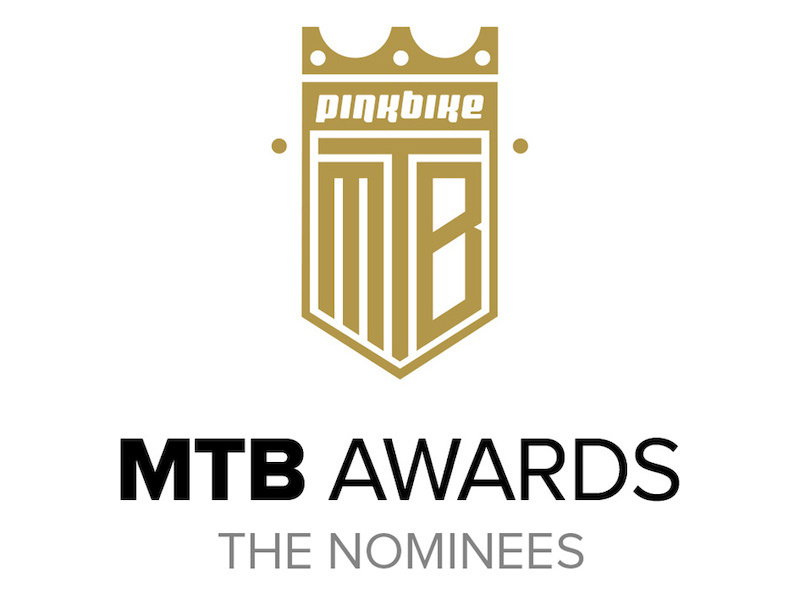 Male Gravity Racer of the Year 2014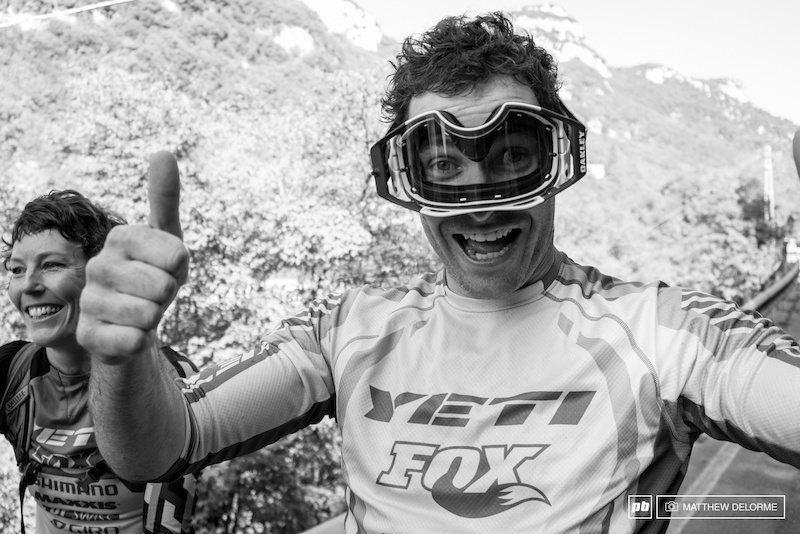 Jared Graves
Sadly we weren't treated to another single-crown schooling by Jared Graves at the downhill World Cup this year. Instead he put all his 650B eggs in the enduro basket and roared to victory claiming the EWS overall title. Coming in 2nd at Finale Ligure and Nevados de Chillan, while stomping wins in Whistler, Colorado and Valloire, Graves was able to lead out Oton for the series by some 320 points. The absence of title-holder, Clementz, was truly a double-edged sword with the added pressure that accompanied the expectation, but one he was able to get to grips with and paint the town turquoise with some truly formidable performances by season's end. As if we didn't know it already, Graves now has one more certificate to prove he is the all-round master of gravity racing on bikes. We can't wait to see if the Aussie powerhouse can do it all over again to make it back-to-back years of domination reminiscent of his 4x days, as he goes head to head with his green and yellow nemesis in 2015.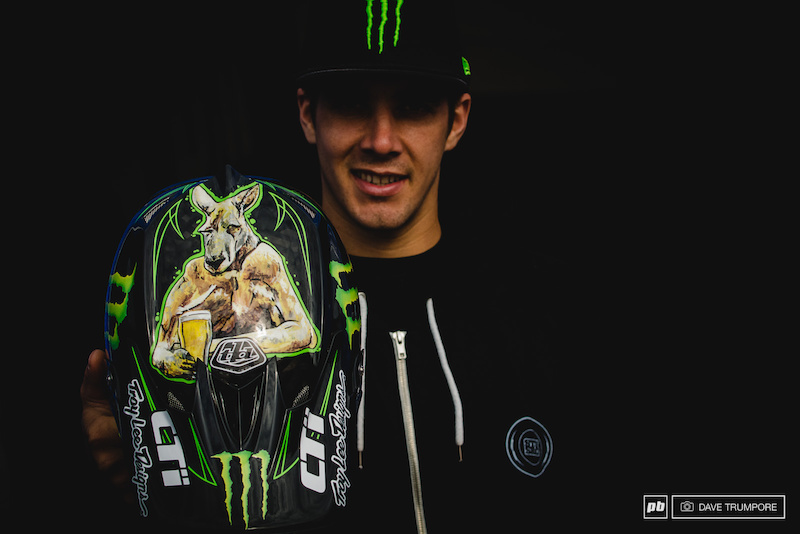 Sam Hill
It's not uncommon to hear the words 'Sam Hill is downhill' uttered by the generation of riders inspired by the most dangerous resident of Western Australia since the great white shark. 2014 was the year the bicycle behemoth finally smashed down whatever mental or physical barriers were blocking him from getting back to where he's always wanted to be after a four year hiatus. With former protegee, Brosnan, biting back in Fort William, he was forced to rely on the scene of his last triumph at the Worlds in 2010 to finally replay his flat-pedal gold medal on the legendary Mont St. Anne race course. A second showing on the super wide, ultra natural Meribel further cemented his status as the god of foot out, flat out. And champs? Another case of 'what could have been' as he blew up spectacularly in the rocks on an absolute flyer. Never one to take his eyes off the prize for so much as a second, Hill is on a new lease of racing life and if anyone's capable of doing the unthinkable on any given track, it is still unmistakably him.
Josh Bryceland
Our friends in China will insist it's always been year of the horse, but we developed a mid-summer feeling 2014 was going to be year of the rat. Our suspicions weren't confirmed until the steeps of the 3 Valleys in France, when the Ratboy was finally able to pilot his way to the overall series title. A superb start to the season was marred by a race-run flat in South Africa, warning shots were fired in Cairns with 2nd, but it wasn't until Leogang that we saw him rule the roost for the very first time. With the confidence it gave him there was no looking back and the young Mancunian started taking scalps, most notably Gwin's on American soil. A true fan favorite, the rockstar Monster Energy rider even had his fair share of admirers inside the tape, with old mentors and sometimes rivals tipping their hats to his seemingly carefree, but deadly accurate skills behind bars. A shock end to what could have been the double crown dream in Norway seemed to be water off a duck's back and we're all desperate to see him back on full form for next season's dog fight.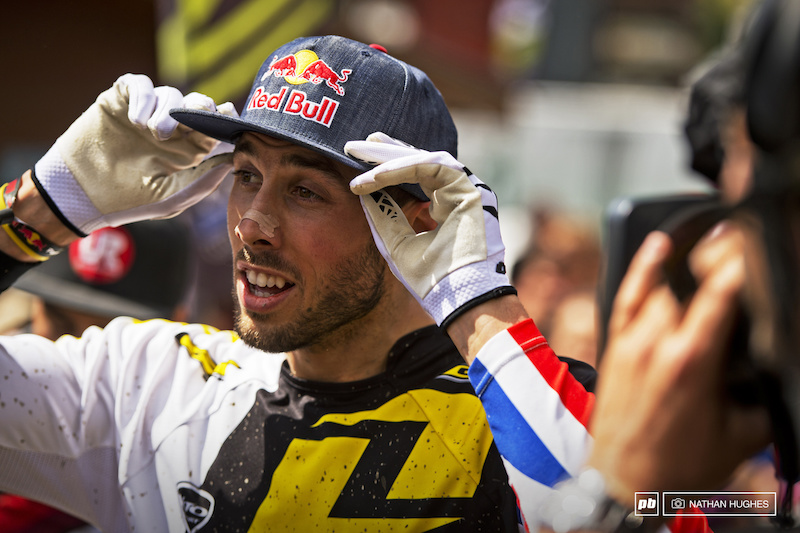 Gee Atherton
Good things come to those who wait... and those who occasionally hedge their bets. The new, two-time World Champion, Gee Atherton, came a cropper last year in Hafjell, getting caught when it really mattered between a rock and a very hard place, namely the infamous g-spot. This year he laid wrongs to right as he reaped the rewards of the rainbow stripes, striking the perfect balance between red-line pace and tape-ripping risk. His 4 second win in the nightmare conditions of Cairns seems often overlooked, not least as he managed it in another man's shoes, but what you have in Atherton is a racer at the very top of his game whenever and wherever he enters the start hut. Tremendously focused and ever professional, but still extremely down to earth in person, he is absolutely capable of taking a win on any track, in any conditions. An athlete in the truest sense of the word, you can bet the rest of the top 10 throw in an extra rep at the end of their winter training sets as the Gee-man springs painfully to mind.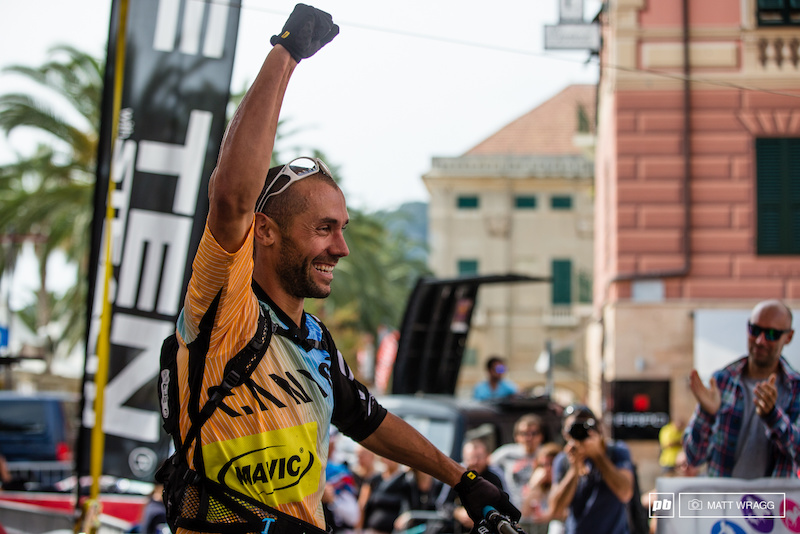 Fabien Barel
The beautiful Autumn leaves of South America were a stunning welcome back for racers as they put pedal to metal for the highly anticipated year two of the EWS. For Fabien Barel, however, the beautiful terrain spelled absolute disaster and an incredibly close call as he inadvertently completed a stage with a collection of extremely serious spinal fractures. The ex-DH world champ has proved himself many times on a bike, but this year he proved himself without it, coming back to the fray for the final round in Finale Ligure and taking the win by 9 seconds. After two long summer months bed-ridden and only three weeks back cycling, it was the kind of comeback you could only expect from the molten-core T1000. Quoted soon after to say, "Whatever has happened in your life - don't ever give up. Whatever you want to do, whatever you dream about - just do it," it's hard not to feel inspired by the astonishing attitude that lead him to this unbelievable recovery and took him right back to the very top.
---
Stay tuned for more PB MTB Awards nominees all month.