noah-shreds
Member since Mar 3, 2019

Online
Male / 14
Knoxville , Tennessee
I ride trail bike and can shred
Block user
Recent

Aug 16, 2021 at 14:06
Aug 16, 2021

Selling
Aug 16, 2021 at 14:05
Aug 16, 2021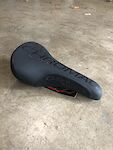 $60 USD
Chromag overture saddle Bought never used never mounted Pm for questions

Selling
Aug 16, 2021 at 14:02
Aug 16, 2021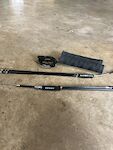 $60 USD
BMX Gyro! Upper cables: odyssey gyro G3 Lower cables: blackOps rotor cable Gyro: kink myriad Grips: kink ace

Selling
Jul 26, 2021 at 8:28
Jul 26, 2021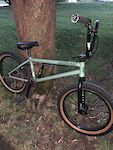 $350 USD
2020 kind downside FC lightly used Has a 20.75 TT not 20.5 Mostly stock other than: Grips- odi Chain- pink KMC Has some pretty good scratching on the non drive chainstay but doesn't effect the bike Has a freecoaster Will include pedals

Selling
Jun 30, 2021 at 17:20
Jun 30, 2021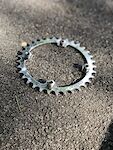 $90 USD
Single speed setup: Surly cog- 15T or 16T Surly chain ring- 33T 104BCD KMC SS chain- black with quicklink Comes with surly cassette spacers Might have a set of (165mm)race face Chester cranks I could throw in or possibly a set of (175mm)saint cranks for extra $$

Jun 3, 2021 at 20:29
Jun 3, 2021

Selling
Jun 3, 2021 at 20:26
Jun 3, 2021

Apr 14, 2021 at 6:34
Apr 14, 2021
Video: Red Bull's Official Season Preview for the 2021 World Cup Cross Country
I was wondering over the years of XC alot of races its super muddy, would it be faster to have a slightly bigger stravel bike that climbs well will some super grippy tires or would that make a difference? i always see guys sliding down hills with there bikes and it seemed like a supper grippy tire would be faster on courses like that.

Selling
Mar 11, 2021 at 11:05
Mar 11, 2021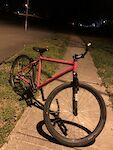 $115 USD
I found this bike and built it up as a "DJ" feels pretty good!! Parts list: Schwinn frame Sun ringle juju hubs laser to sun ringle rims Rick shock Indy S Salsa stem Kmc chain Tabletop tire Ritchie tire Titec hellbent Shimano STX crankset Deore caliper (rim brake) XTR lever better pictures to come This is not a DJ but can be used as one and works just fine Thanks for looking!!

Selling
Mar 11, 2021 at 10:10
Mar 11, 2021
Load more...