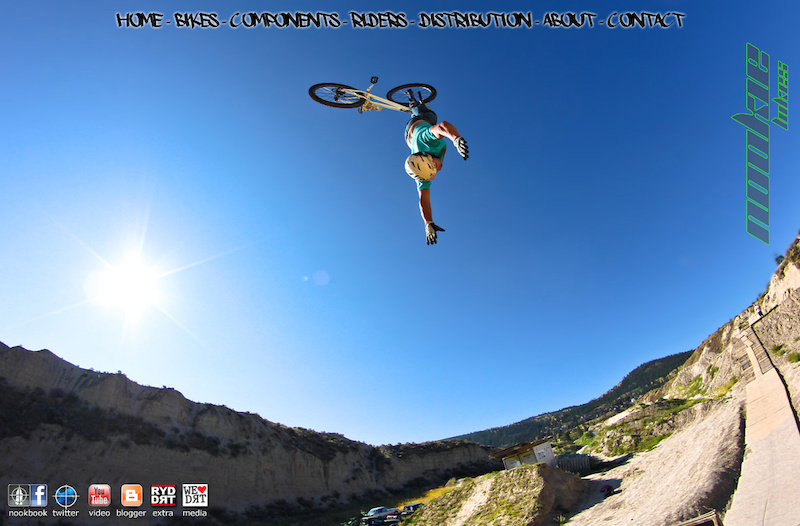 Nookie Bikes have launched their new website to create a one stop solution for all their latest 2012 products and product information.
Due to our new and increased product range for 2012 including complete bikes, Nookie Bikes have realized the need for a one stop website that offers the latest products, information and media online.
Our new look website offers our customers an easy to use interface. Not only all of our products but links to FaceBook, Twitter, YouTube and our popular Blogspot sites are easily found on the main page.
This gives our followers a chance to keep up to date with everything they want to know about Nookie Bikes, at a click of a button.
Nookie Bikes product manager commented –
"We've been working so hard this year to make the Nookie brand more refined and increase our range to fill not only the Dirt Jump market but the Downhill and Freeride markets as well. The new site looks awesome! We are very happy and proud!"
The official product launch is due for the 1st of December, but if you want a quick look now -
Click Here.