We're stoked to announce to all Colorado, Utah and New Mexico gravity racers that you have a series AGAIN!
A team of dedicated folks have come-together to organize and spear-head DH racing from a grassroots level. This is only the beginning. 4 events to begin starting in New Mexico at Los Alamos, followed by a stop at Crested Butte, Colorado. The CSC returns to Taos, New Mexico and finishes the season at Telluride, Colorado. Make plans to attend these inaugural events. You won't be disappointed.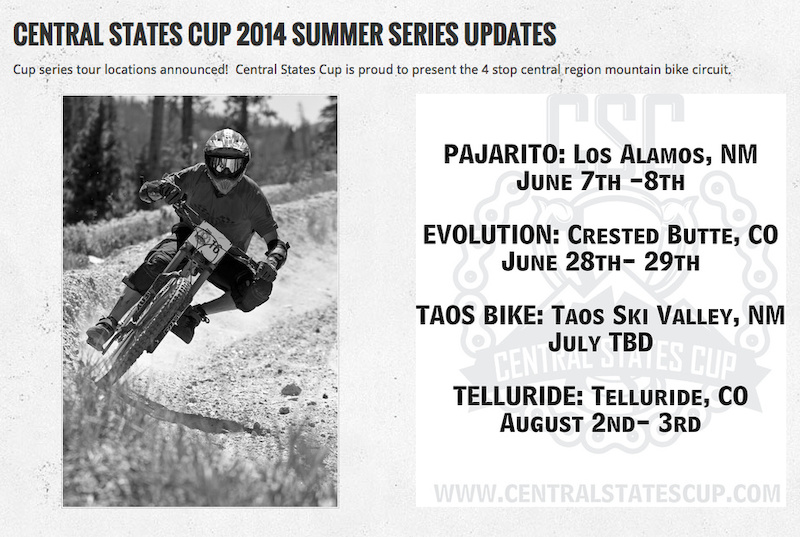 Follow
Central States Cup HERE on Pinkbike.
Central State Cup 2014 Website.
ATTENTION BIKE INDUSTRY MARKETING DEPTS!
Want to be involved in this? Brand growth? Create foot traffic to your valued retailers in this region! Contact Grant Ingram at grant@centralstatescup.com
For General Racer Questions- Contact nick@centralstatescup.com. If you have registration questions- hit up cat@centralstatescup.com.