ol-sidewinder
Member since Jul 9, 2013

O+
Male
Park City , Utah
Block user
Recent

Apr 22, 2023 at 11:47
Apr 22, 2023

Selling
Apr 22, 2023 at 11:47
Apr 22, 2023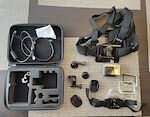 $100 USD
Excellent condition. Hardly used, no signs of wear. Small crack in the plastic bezel (not from dropping, just because it's thin plastic). Includes case, chest harness, and multiple various mounts. will accept paypal and Zelle as payment no trades Free shipping

Selling
Apr 22, 2023 at 11:47
Apr 22, 2023

Apr 22, 2023 at 10:44
Apr 22, 2023

Selling
Apr 22, 2023 at 10:43
Apr 22, 2023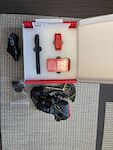 $425 USD
Brand new AXS drivetrain. Derailleur, shifter, battery, charger Never used, taken off new bike. Free shipping. Will accept PayPal and Zelle as payment. I'll knock off $25 if you pay with Zelle.

Apr 11, 2023 at 14:40
Apr 11, 2023

Selling
Apr 11, 2023 at 14:40
Apr 11, 2023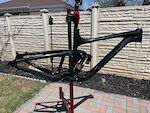 $1300 USD
147mm rear travel. immaculate condition. Mechanic owned and maintained. Roughly 10 hours of use A few minor scuffs, but essentially brand new condition. Fox Float X2 rear shock. Includes Chris King Headset. Link to specs and geo: https://www.giant-bicycles.com/md/reign-advanced-pro-29-1-2020 will accept PayPal or Zelle as payment. No Trades.

Selling
Apr 11, 2023 at 14:33
Apr 11, 2023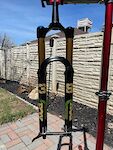 $500 USD
Fox 38 w GRIP2 Damper, 170mm, 29" 44mm offset Fork taken off bike, fork has less than 10 hrs use. No scratches, no scrapes, fork is in mint condition Steer tube cut to 180mm Will include 180mm air spring. Will accept Zelle or PayPal for payment (buyer pays PayPal fees for Goods/Services)

Feb 16, 2023 at 15:45
Feb 16, 2023

Sep 8, 2022 at 5:48
Sep 8, 2022
Load more...