oliverpetraitis
Member since Dec 15, 2019

Anchorage , Alaska
Block user
Recent

Oct 14, 2021 at 19:08
Oct 14, 2021

Selling
Oct 14, 2021 at 19:07
Oct 14, 2021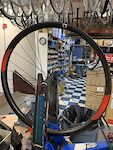 $1100 USD
Basically brand new Reynolds 309 carbon 29 boost wheelset. Sort of an XC-oriented wheelset. 28h, asymetrical hoop, bladed spokes, straight-pull Reynolds hubs. 6-pawl, out of phase, kinda interesting sound. Centerlock. 5 degree engagement. Freshly retaped, super true and round. Located in Alaska so factor in shipping!

Oct 5, 2021 at 18:12
Oct 5, 2021

Selling
Oct 5, 2021 at 18:09
Oct 5, 2021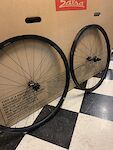 $375 USD
Stock wheelset off a 2021 Giant Reign (big enduro thing, these are strong wheels) 29" 30 mm internal diameter Alloy hoop, 28h, straight pull, XD driver, 6 bolt, tubeless taped Giant TR-1 rim and hubs Boost 110/148 They've got probably about 300 miles on them, they've primarily been on my commuter bike, have not been thrashed around at all. Surprisingly light for an alloy hoop. Located in Anchorage so shipping probably needs to be factored in

Oct 5, 2021 at 12:25
Oct 5, 2021

Selling
Oct 5, 2021 at 12:20
Oct 5, 2021

Selling
Oct 5, 2021 at 12:16
Oct 5, 2021

Oct 5, 2021 at 12:09
Oct 5, 2021

Selling
Oct 5, 2021 at 12:06
Oct 5, 2021

Selling
Oct 5, 2021 at 11:56
Oct 5, 2021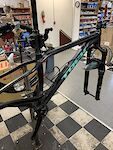 $500 USD
2016 Stache 9 // frame or frame + fork Aluminum. I think this is a size small or medium—I bought it used and there was never a size indication and Trek serial numbers are hard to interpret. I'm 5'11 and to my mind it rides like a S/M, probably ideal for someone 5'7, +/- a couple inches. Includes BB, S1 crank. BB recently serviced, bearings spin great. All new housing - I also changed up the shifter housing routing so that's it's a solid piece rather than the original segmented path. For the frame and crankset I'd like $500 plus shipping if necessary. Located in Alaska, so shipping likely required! Only selling because I found a new Stache in my size, otherwise would never part with it, too good. The color scheme is custom—I did the paint on the main Trek logo to get that gradient type thing. Didn't like the lime green that came on the 2016. Thanks!
Load more...