Kicking off the 2017 NW Cup season, just the way it should be, in good ol' Port Angeles, Washington, at the legendary Dry Hill Bike Park. The season opener kicks off in prime fashion fresh berms and chronic turns. Seriously though, tracks are in pristine condition and weather looks to be cooperating for a perfect 10 year anniversary kick off.
For more information, go to the
NW Cup Website
...and follow us on
Facebook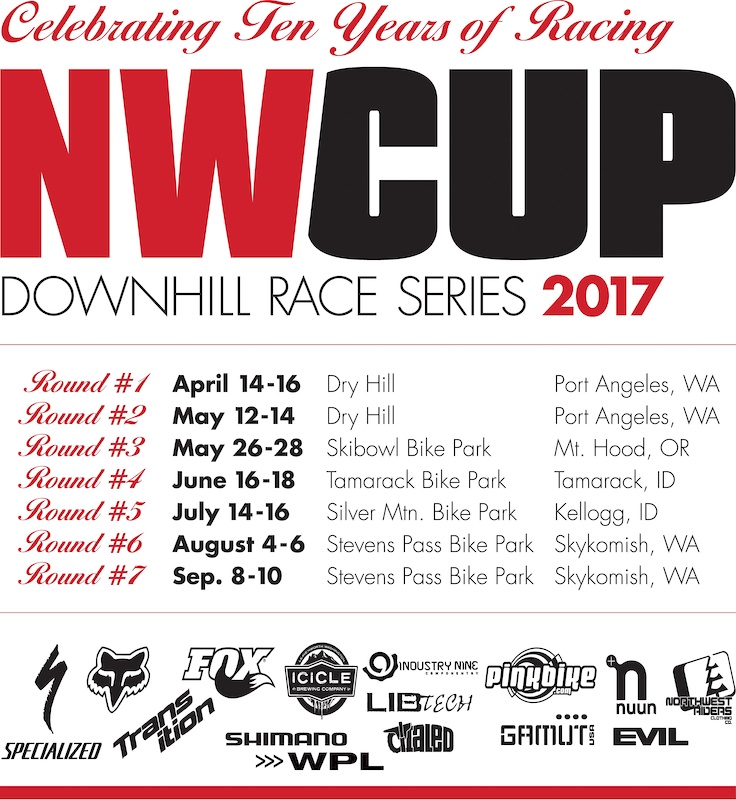 And last but not least, the course previews. Some favorites, some gems from the past. See you all soon.
N-Dub
Pro/Cat 1
Cat 2
Cat 3