The final round of the New Zealand Downhill Mountain Bike Nationals played game to some of the worlds top international riders and was set on the super fast and explosive Hunua track in Auckland. Check out the Highlights video presented by Kingpin Bikes and the interviews from WynTV to see what went down!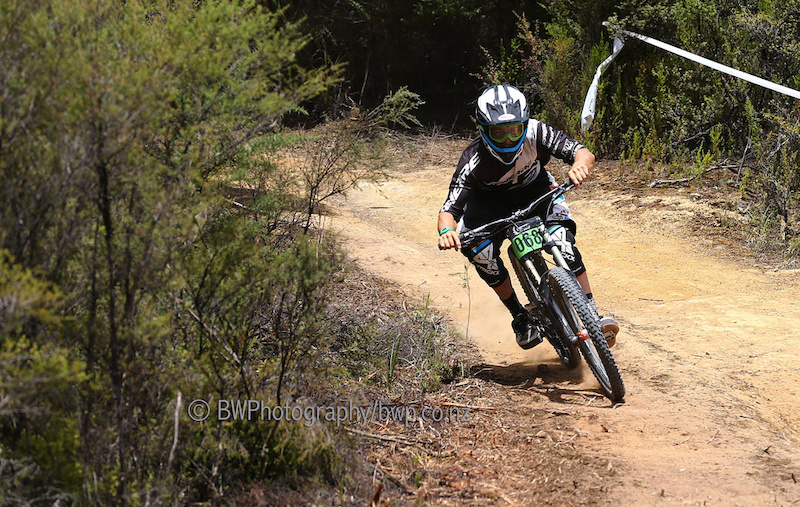 Blenkinsop, 24, hauls round the final corner in the elite mens race for a time of 2:31.61, two seconds ahead of fellow professional Brook MacDonald (Hawkes Bay) in 2:33.61. Matt Walker, brother of Olympian Olympic BMX medallist Sarah, took third place in 2:33.33.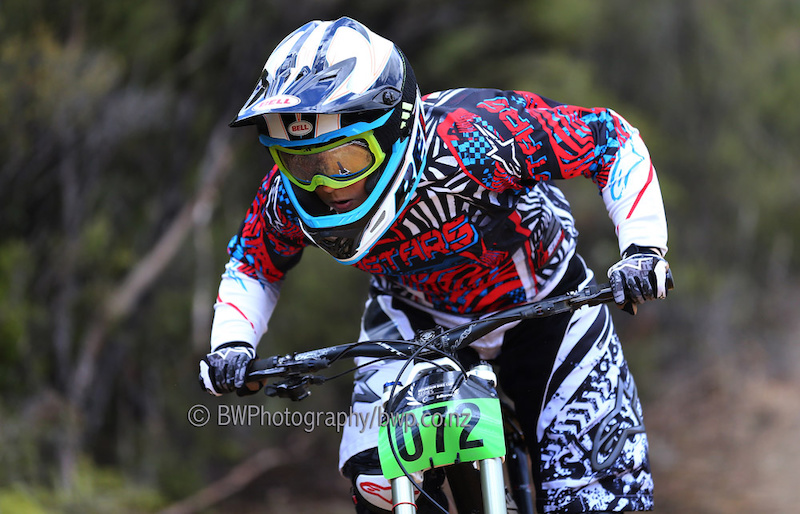 France's Emmeline Ragot showed her class to blitz the rest of the field in a time of 2:53.34 to win the elite womens race with the UK's Jess Stone second in 2:58.31. Alanna Columb was the first New Zealander home, in third place, with a time of 3:00.59.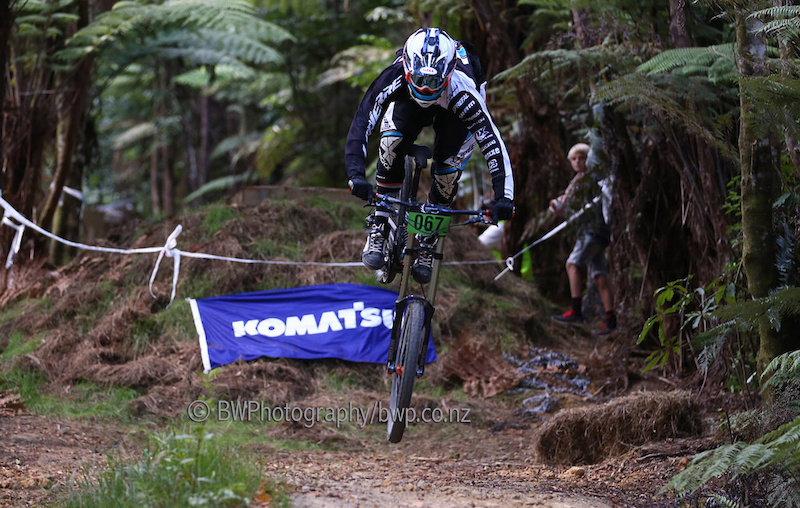 Loic Bruni narrowly avoids an over the bars experience on his path over the 60ft step down of which riders were clocking speeds at up to 75+kph over..
Wyn Masters of
WynTV
talks with the punters and gets the low down on the race..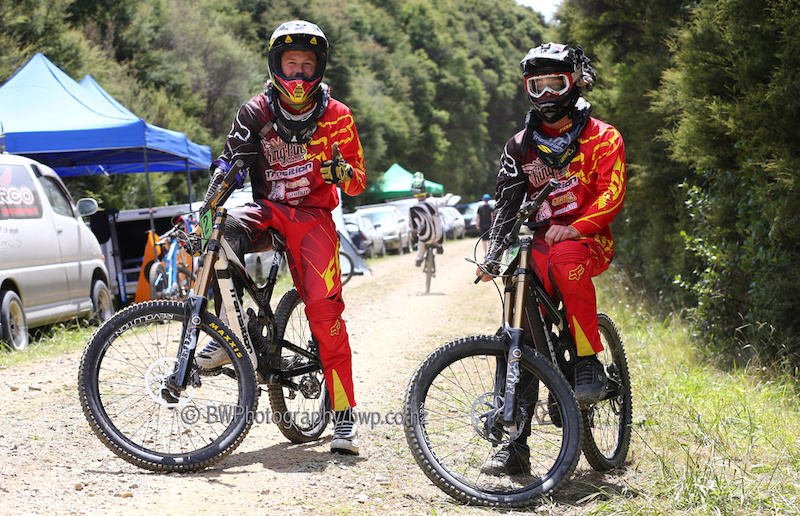 KingPin Bikes
team mates Connor Hamilton and Josh Mccrombie looking fresh with their Transition TR250s..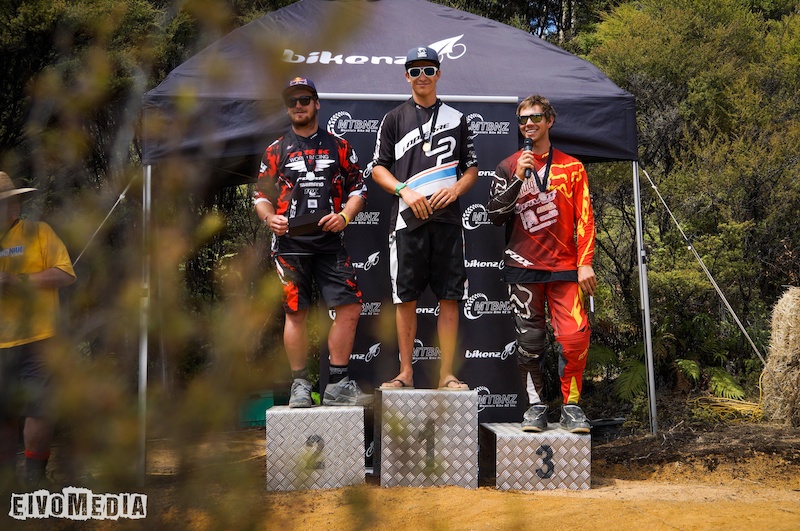 Elite Mens Podium..
FULL RESULTS :
NZ MTB Cup / Hunua Results
For more photos check out
BW Photographys
album here on Pinkbike.
NZ MTB Cup - Hunua Photos